Hey beauties! Welcome to Cosmetics Arena. It is time to review another JivaVrksa product and that is JivaVrksa Face Wash Powder. If you are a regular reader of my blog then you may have read my review on their hair wash powder.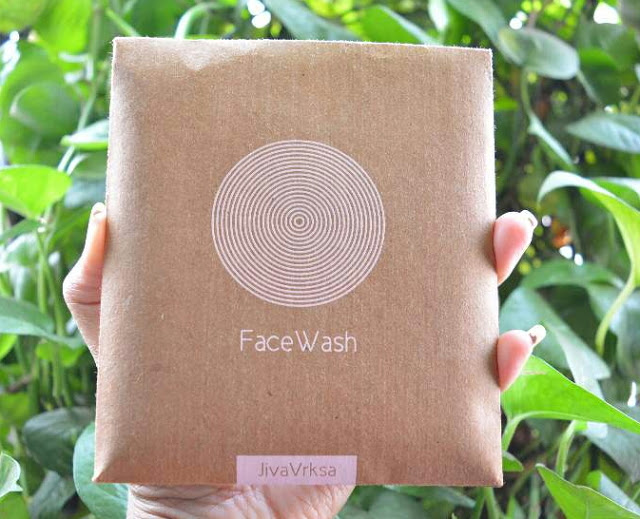 Honestly, I have never tried face wash powder. Many times I thought to DIY an Oatmeal face wash, but my dream never came true :P. I am glad that finally something all natural powder has arrived. Let us go ahead. 
Price: INR 100 for 75g
Shelf Life: 12 months
I am happy to state that these beautiful personal care products are now available on Amazon also. 
BUY FROM HERE –>>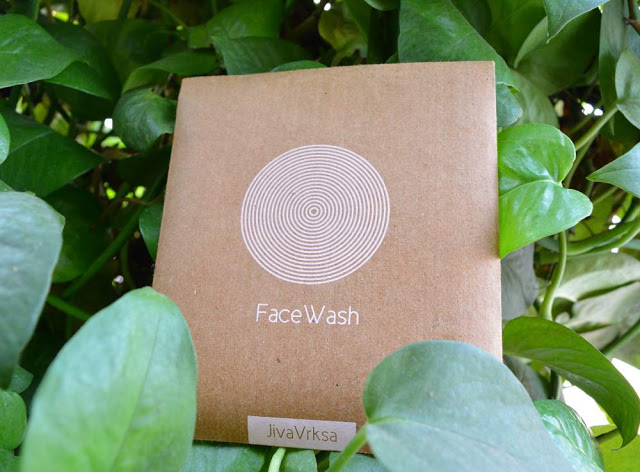 Product Description and Ingredients: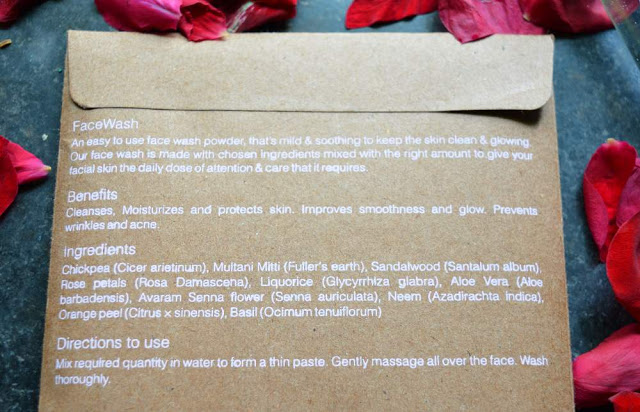 I am glad to declare that this is an all natural face wash powder. The ingredients include Chickpeas, Multani Mitti, Sandalwood, Rose Petals, Liquorice, Aloe Vera, Avaram Senna Flower, Neem, Orange peel and Basil. 
All the ingredients are beautifully assorted. It comes in powder form. Isn't it amazing to see the ingredients? Most importantly oily and sensitive skin people can also use it safely. Overall, this product deserves a 10/10 rating for its all natural effort.
My Experience with JivaVrksa Face Wash Powder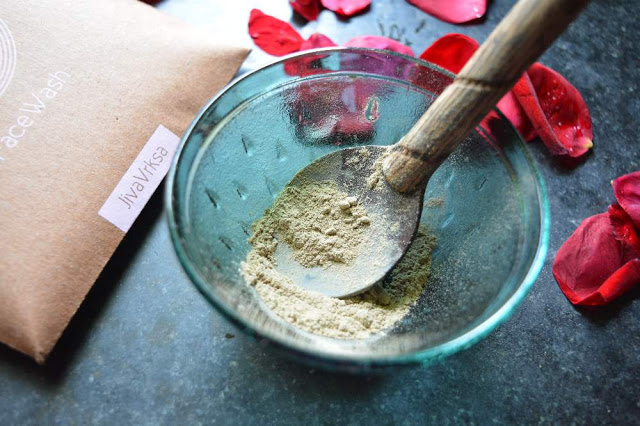 All the JivaVrksa products come in a dual pouch package. The inner pouch contains the powder. I kept the powder in a separate dry container. I just take one Tbsp powder and mix it with rose water. It can be used daily.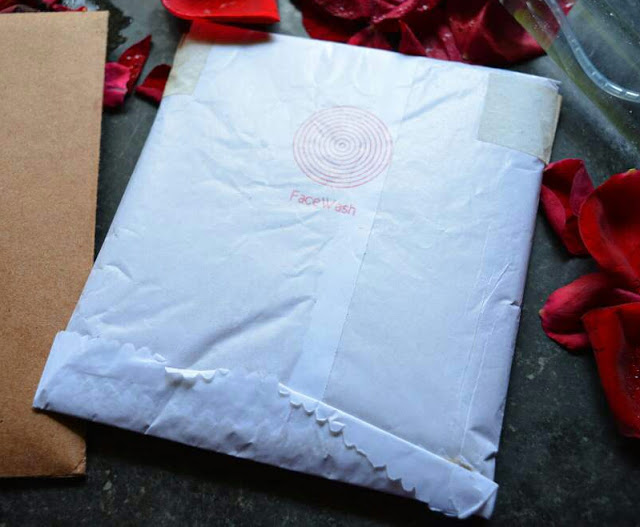 It has no significant Fragrance. Just very earthy and herbal. Another proof that the product is very very pure.
The granules are not coarse. It is so fine that can be distributed evenly.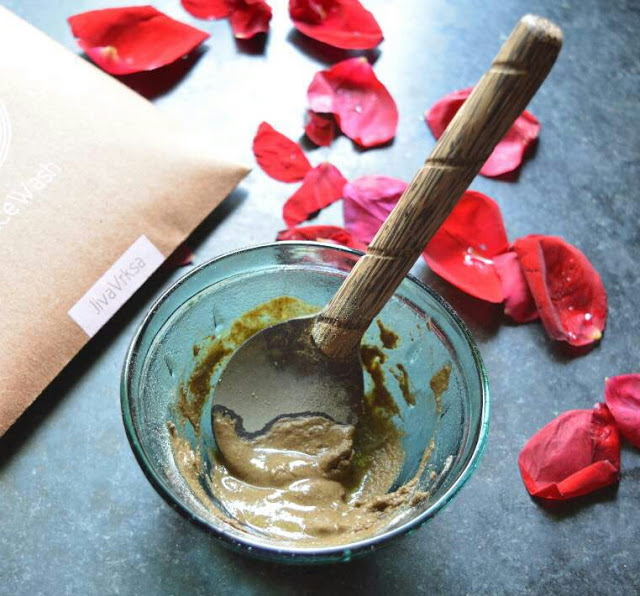 It does not form lather obviously. But definitely clears my skin just like that. My skin feels fresh and plumpy afterwards.
So, here goes the brief review.
PROS:
Very inexpensive.

Little amount of product is needed.

Skin feels hydrated and fresh.

All natural ingredients.

No fragrance.

Fine granules.

Makes a thick paste and can be distributed evenly.
JUST A THOUGHT:
It would be awesome if they provide it in a container.
***CA IMPRESSION: 4.8/5***
JivaVrksa has come up with some amazing personal care products. They are now easily available on Amazon. I would recommend this facewash to everyone. Gift your skin an all natural skin care care regime. Their finest quality products are worth trying.
I would not drag this review much. I hope it helps. Love you all. Take care all my dear queens. And celebrate the vibe of being woman boldly :)).  
Thank you for reading. Have you used this face wash? Please share your experiences here. Love you all.
*PR sample sent by team JivaVrksa. But the review is self opined aand genuine.