Vilvah Herbal Shampoo for Dandruff Control: Review with Ingredient Analysis
Well! Who doesn't love a happy and healthy scalp? But, guess what! Not everyone is lucky. And, I am one of those people.
Dandruff haunts me round the year. No matter how much I take care of my scalp, it keeps coming back. I have never tried medications because of other health-related problems. So, whenever I feel that it is increasing beyond any limit, I just use various dedicated DIYs. And, it works for sure.
At the same time, there is no shame in accepting the fact that it never cures or goes away completely. The intensity depends upon favourable weather and other conditions.
Along with DIYs, I also make sure that I am using the right shampoo. This is the reason I keep checking ingredients of shampoos.
Over the years of experience, I have realized that anti-dandruff shampoos are not rocket science. The ingredients are what make the shampoo effective.
So, while picking up Vilvah Dandruff Control Herbal Shampoo, I took a closer look at the ingredients. Celery seeds and Black Pepper extracts are what the brand calls the king ingredients of this shampoo.
It's been already more than a month now that I am using it. So, how effective this shampoo is. Is the formula really unique? Does it control dandruff? Well! You will surely get all the answers here.
Basic Information about Vilvah Herbal Shampoo for Dandruff Control
Price: INR 590/1380 for 200/500ml
Shelf Life: 2 years
Buy From: Vilvah Official Website
What Does the Brand Claim about Vilvah Herbal Shampoo?
This herbal shampoo is enriched with clinically proven ingredients that are amazing for all types of dandruff.
It has the power of Neem, Tea Tree, Rosary, and Black Pepper that are pretty effective against all the microbes which cause dandruff.
This mild shampoo has all the traits to become one of the best herbal shampoos for all types of hair including the colour treated ones. Get ready for a gorgeous mane and healthy scalp.
Ingredient Analysis of Vilvah Herbal Shampoo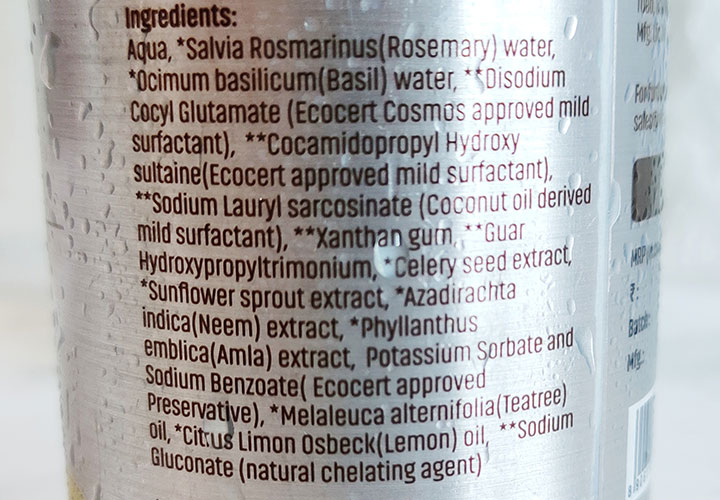 Here on Cosmetics Arena, we believe that a review is incomplete without ingredient analysis. The ingredients are all you need to understand the efficacy of a product. And, the same goes for this shampoo as well.
Taking a closer look at the ingredients made me really happy. The components are well-chosen and are excellent in every way. But, it is important to check out the functions of every individual component. And thus, we have analyzed the ingredients separately in the following section. Let's take a look.
1. Aqua
It is the base for any liquid-based product
2. Salvia Rosmarinus (Rosemary) water
Rosemary is known to be an amazing ingredient to increase the blood circulation on the scalp. It also helps to eliminate dandruff and promotes hair growth.
3. Ocimum Basilicum (Basil) Water
If you want to stop or control excessive hair fall, then you desperately need basil extract.
4. Disodium Cocyl Glutamate ( Ecocert Cosmos certified mild surfactant)
This is an absolutely safe surfactant that is pretty mild in nature. It has strong cleaning power and thus, it is a great substitute to SLS.
5. Cocamidopropyl Hydroxysultaine
It is another safe and certified mild surfactant that makes the cleaning power of this shampoo more powerful.
6. Sodium Lauryl Sarcosinate (Coconut oil derived mild surfactant)
This component is indeed a notable mild surfactant that is derived naturally from Coconut.
7. Xanthan gum
It helps to increase the binding of the formulation
8. Guar Hydroxypropyltrimonium
According to EWG, it is an absolutely safe hair conditioning agent
9. Celery Seed Extract
The high amount of Vitamin A in Celery helps to hydrate the scalp and also helps to eliminate dandruff.
10. Sunflower Sprout Extract
The sprouts are rich in Vitamin E and Zinc, that promotes hair growth.
11. Azadirachta indica(Neem Extract)
Neem extract is not only powerful against fungal infection but also good for the overall nourishment of the scalp.
12. Phyllanthu s Emblica(Amla Extract)
Another potent herb extract for hair growth and healthy scalp
13. Sodium Benzoate and Potassium Sorbate
These are Ecocert approved preservatives that are safe and quite widely used as substitutes to Paraben.
14. Melaleuca Alternifolia (Tea Tree Oil)
A potent herb to fight against dandruff. It also helps to hair growth by increasing blood circulation on the scalp.
15. Citrus limon Osbeck (Lemon Oil)
This ingredient helps to soak excess oil from the scalp and also helps to reduce dandruff
16. Piper Nigrum (Black Pepper) Oil
It is quite effective in making the scalp healthy and the hair strands stronger.
17. Sodium Gluconate
This chemical component is a safe chelating agent that reacts with heavy metals present in the formula in order to form a stable solution.
Well! whether Vilvah Herbal Shampoo is the best anti-dandruff shampoo or not, that will be revealed in the next sections. But, it is for sure that with all these ingredients, this shampoo is one of the best mild shampoos out there.
Packaging
It s astonishing to find this that how the brand offers pretty attractive and protective packaging at such a price tag.
The metal made packaging is apt for all climate conditions. It helps to maintain the efficacy of the product against the harsh climate, even in humid summers.
The pump is made with good quality plastic. It oozes out just the right amount of products. Overall, the packaging is quite an eye-candy.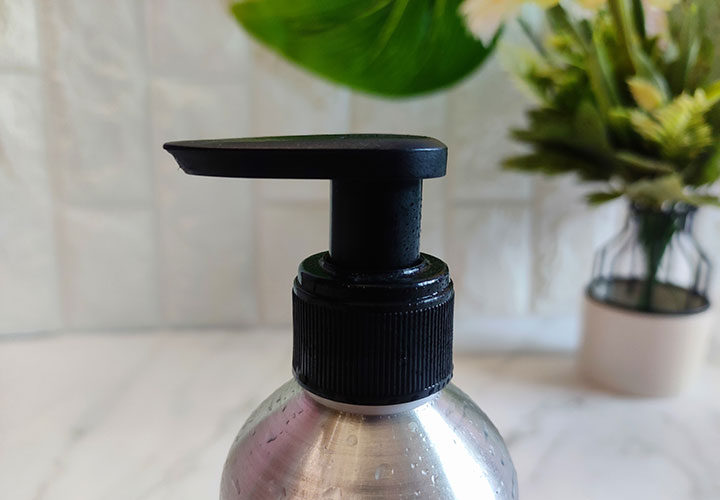 Aroma, Colour, and Texture
I must say that the aroma is pretty natural. No such additives like dye are added to this product. And thus, all you get to smell is absolutely fresh and unique.
Vilvah Herbals Shampoo looks a bit darkish brown. It would surely remind you of Ayurvedic concoctions enriched with botanical extracts.
Texture-wise the shampoo looks like a gel that can be easily spread. When mixed with water, it produces the perfect lather.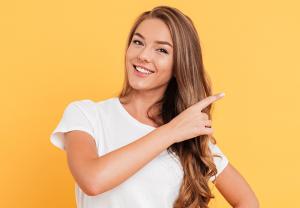 Which ingredients are used in mild shampoo? What are the features? Which brands have been included in the compilation? Well! Time for all the answers.
Read More
My Experience with Vilvah Herbal Shampoo for Dandruff Control
In the past month, I have given this shampoo quite a number of trials. It is quite easy to use; it works exactly like your regular shampoo. In fact, we do not need much water to rinse it off.
When I gave this one a try, I was in a dire need of a good anti-dandruff shampoo. I was already bored with the regular ones. So, I went for Vilvah.
With all those mind-blowing ingredients and botanical herbs, this shampoo is indeed one of the best mild shampoos out there.
But, is it the best anti-dandruff shampoo? Well! My answer is a big 'No'. My stubborn dandruff did not budge even a bit after using it. Definitely, I could feel that my scalp is entirely cleaned. But, the shampoo did not work at all against all those dandruff flakes. Here are a few more things that I observed.
Does Vilvah Herbal Shampoo Increase Hair Fall?
Nope! It does not. I have not noticed any increase in the regular hair fall. Generally, 80-100 strands of hair fall are considered to be normal. And, mine is mostly 30-40. In fact, it remained the same after using the shampoo.
Does Vilvah Herbal Shampoo Control Oil Secretion?
Well! I know that the brand did not mention anything regarding this. But, I have noticed that this shampoo keeps the oil at bay at least for 3 days. It is impressive indeed.
My scalp indeed felt quite healthy and nourished after using the shampoo. In fact, it gives a relaxing cooling sensation. Now, when you know almost everything regarding this shampoo, let's sum up the plus and minus points.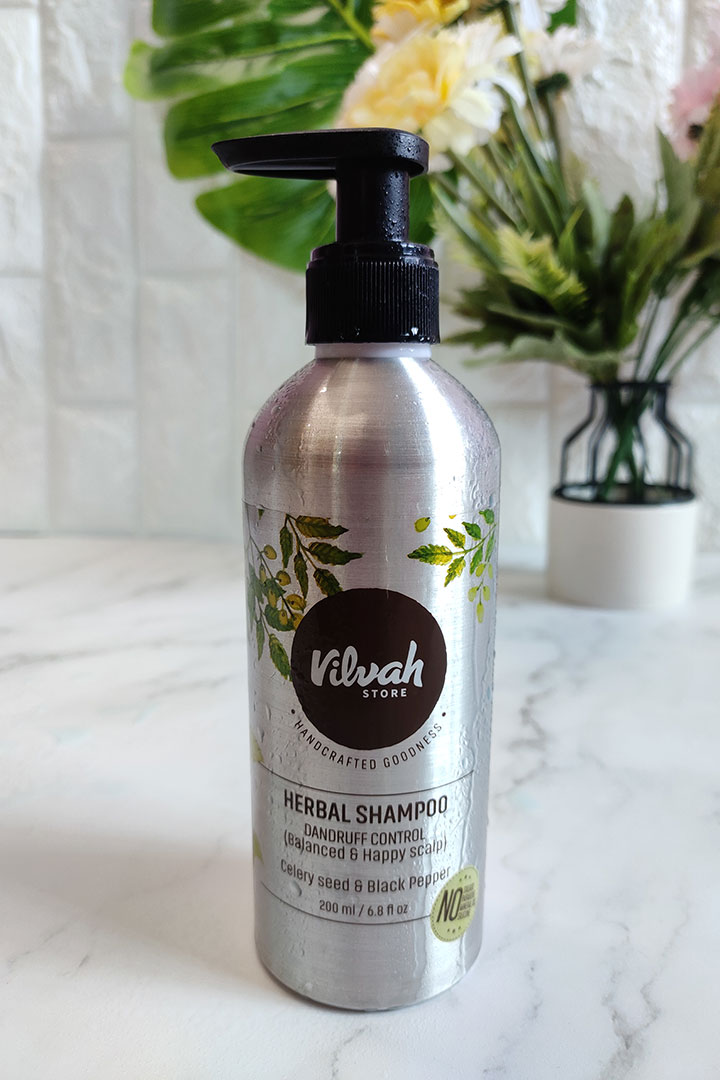 Pros of Vilvah Herbal Shampoo for Dandruff Control
Enriched with herbs like Neem, Black Pepper, Rosemary, Tea Tree, and many other amazing botanical extracts
The surfactants like Sodium Lauryl Sarcosinate are mild yet effective; completely free from Sulfate and Parabens
No colour or artificial perfume is added to the formula
Reasonable packaging in comparison to the reasonable price tag
Cleaning power is strong enough
Does not trigger hair fall
Keeps oil at bay at least for 3 days
Cons of Vilvah Herbal Shampoo for Dandruff Control
It does not work much upon dandruff
Separate hair conditioner is needed; just like any anti-dandruff shampoo, it makes hair dry
And, that's all for today! I hope you find this article helpful. Let us know in the comment section below if you have ever used Vilvah Shampoo.
The ingredient analysis that we do here, takes a lot of time and effort. So, please show us your support by sharing this article with your friends and family.
Last but not least, do not forget to follow us on Instagram as we keep on publishing interesting stuff there too. Take care; meet you soon on our next post.