Hello my beautiful ladies! Welcome to Cosmetics Arena. Today I will review Aroma Essentials Leave on Serum. As many of you know that I have already reviewed one of their shampoos and one hair mask. And obviously I loved both the products.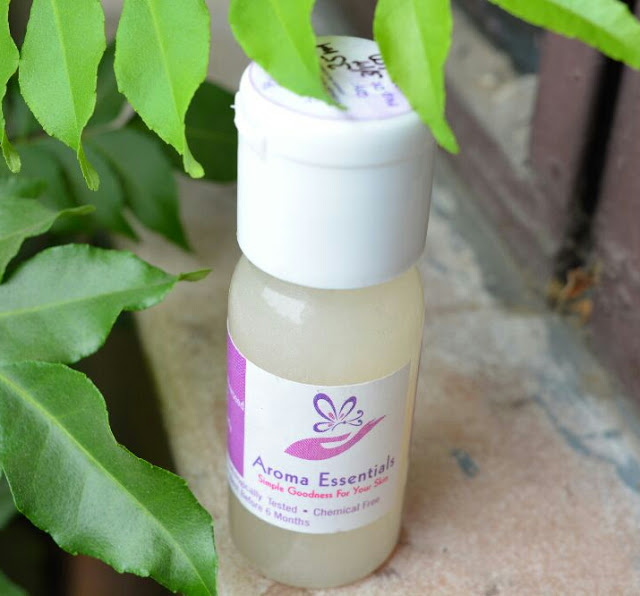 Honestly, Aroma Essentials Hair Care range has surprised me. Let us see how this product scores!
Price: INR 150 for 35ml!
Shelf Life: 6 months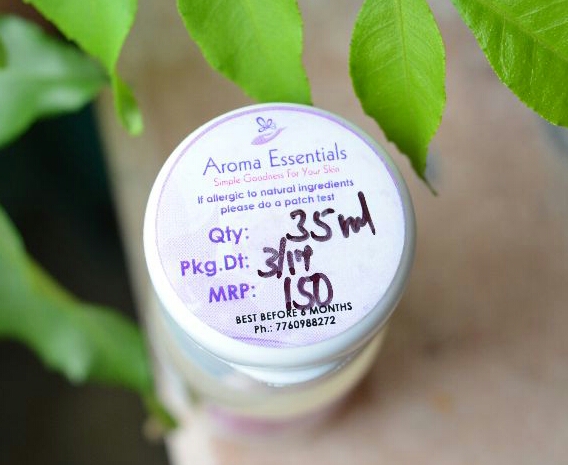 Order their products very easily. 
Just go to their FB page
Product Description and Ingredients: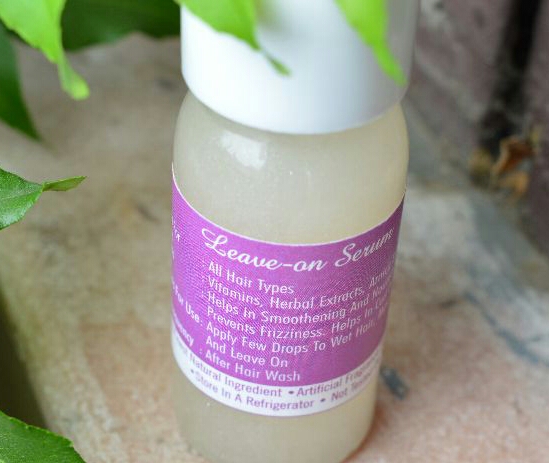 Seriously! Whenever I look at the ingredients of Aroma Essentials, it amazes me. It has vitamins, herbal extracts. It also has Flax seed gel which forms the basic formula. Obviously a 5/5 rating for this beautiful blend.
My Experience with Aroma Essentials Leave-on Serum
Leave on serums have become quite popular in the last decade. They are more nourishing to the scalp and hair, that is why people love them. But, because of the fear from Silicones, I have always steer cleared them. Let me share my maiden experience with this type of serum.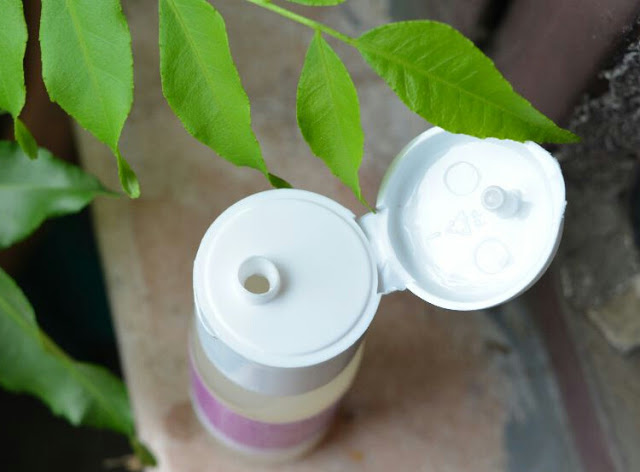 Very simple and sturdy. It has a flip flop cap. One can not squeeze the bottle easily. Just hold it downwards and shake the bottle gently. Product would come out in thick droplets on palm. I think this is good because this feature makes it an ideal travel essential.
It is semi thick in texture. And the almost colorless. The thickness is due to Flax seed gel which is very beneficial towards hair growth.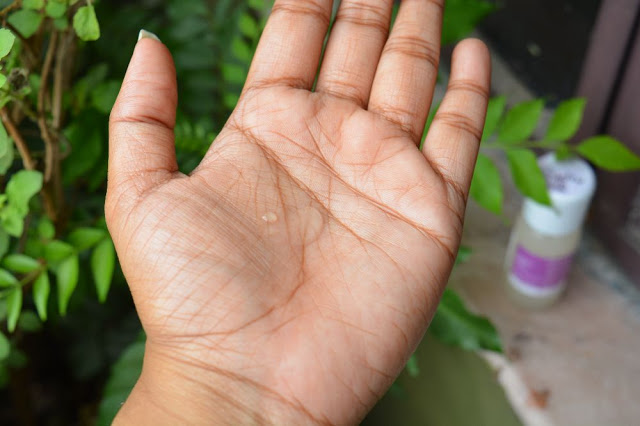 Floral and sweet! That is the only thing came to my mind when I sniffed it at first. Though the fragrance does not linger for a long time, yet it leaves a very refreshing aroma. 
I just take 5 to 6 droplets onto my palm. And that is enough to cover my dry hair ends and hair shafts. It does not make my hair oily or sticky. I felt the level of moisturisation is perfect for my dry hair. 
Now a days, I love combing my hair a lot :P. I know that is insane, but I just love the soft and shiney texture of my hair. It looks flawless, just like salon styled. And I am not exaggerating at all. Happy me!! :))
Do not worry about the quantity. It may look tiny, but it would last long. 
Who does not love silky, soft and shiney hair? Most importantly, just look at the cost! It is soooo affordable and that comes with the goodness of all the natural goodies. No harmful Silicones, dimethicones etc. I am truly impressed with this tiny cutie Leave on Serum from the house of Aroma Essentials. And I would recommend it to everyone who wants to style their hair or who is having tough time with dry-frizzy hair. 
I hope this review helps you. Take care my sweethearts. Love you all. That is all for today. By the way, within the next week, I would come with an amazing DIY recipe. Stay tuned!!
Thank you for reading. Have you used this type of serum? Please share your experiences here. Let us celebrate womanhood together.
**PR sample from Aroma Essentials. I am thankful to Madhurima, the owner lady. But the review is self opined and genuine.