Hello my dear folks, welcome to Cosmetics Arena. Today it is time for a review Banjara's Premium Rose Water. It is wintertime. And during this period of the year, my skin looks the dullest ever. So, CTM, scrubbing, serum and every single skincare things become really very important for me. My dry and sensitive skin becomes more prone to damage. I have heard a lot about this premium rose water and thus, I decided to give it a try. After trying out several times, here is my detailed review on the same. Let's begin the journey.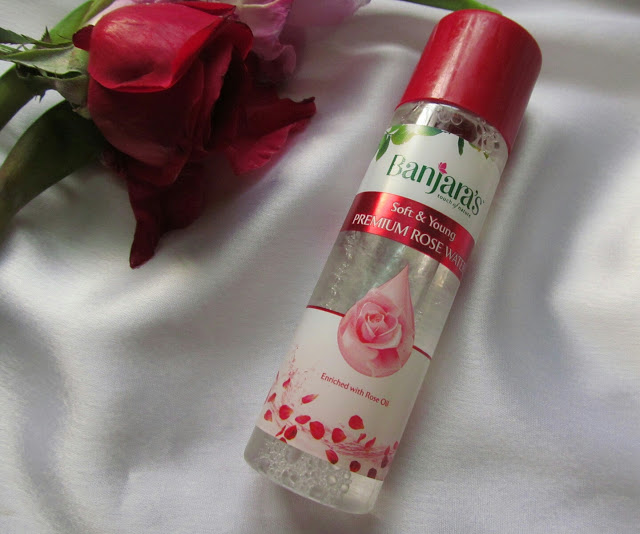 Basic Details about Banjara's Premium Rose Water
Price: INR 150 for 120ml
Shelf Life: 2 years.
Product Description and Ingredients of Banjara's Premium Rose Water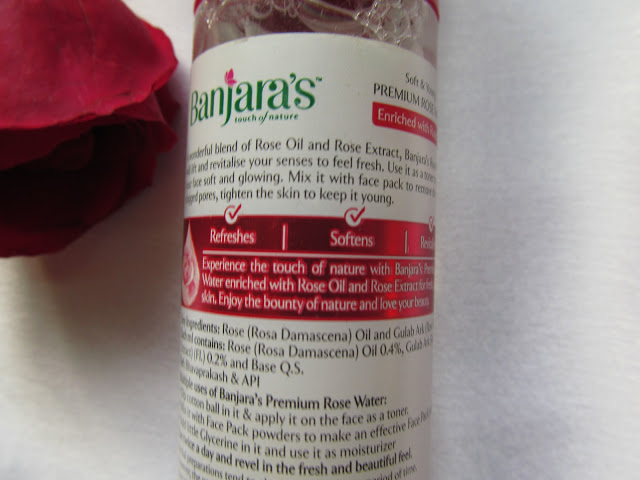 This premium rose water is enriched with Rose oil and Rose extract. Rosewater freshens up and revitalises skin. So, skin texture gets improved. Well! One thing I would like to add that Rose Oil is excessively pricey and it takes a lot of hard work to extract Rose Oil. It is said that approx 1-ounce oil is extracted from 60K roses!! So honestly, I do not think that at this price it is possible to add pure Rose Oil.
On the other hand, the label also says that a base has been used in this formulation. But unfortunately, the nature of the base is not mentioned. I also wonder that without a preservative how it is possible to have a shelf life of 2 years. All of these things are quite doubtful. So, I cannot rate the ingredients of this rose water more than 2.5 out of 5.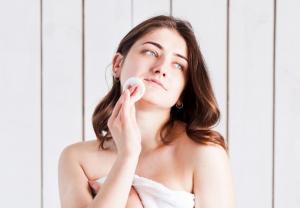 A proper CTM routine is enough to improve the skin. Check out a compilation of the best toner for face, oily skin, dry skin, acne prone, and sensitive skin in India for the ultimate glowing skin.
Read More
My Experience with Banjara's Premium Rose Water
It has been 5 days since I am using this rose water. I am in a love-hate relationship with it. I use it twice a day. Sometimes, I use a cotton ball or sometimes just use my hands to blend the water. It cleanses and tones my skin. My skin feels fresh and cool. The packaging is a simple pet bottle with a hole. So, it can not be used as a facial spray or mist. Honestly, I can work with this during wintertime. But, in summer, I need a spray bottle. Otherwise, the freshness gets lost.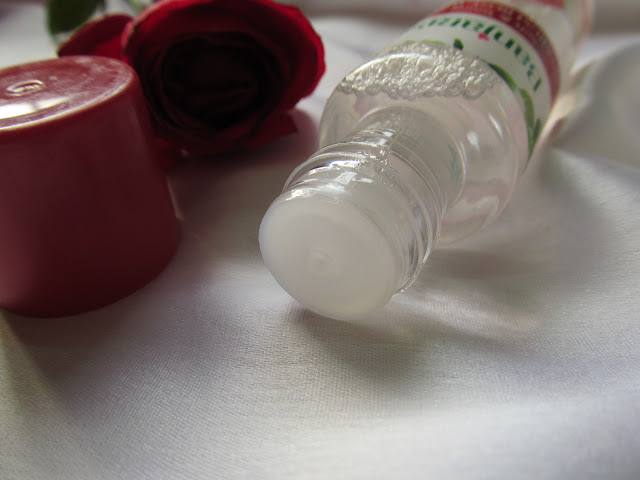 There are few things, which are acting like bones of contention and I can not give it 5/5 rating. Firstly, the dubious Rose Oil and the base q.s ( quantity sufficient). The nature of the base q.s is not mentioned on the bottle. It can be harmful too.
Secondly, it has a weird artificial rosy fragrance. I do not like it at all. Many people like it, but for me, it is a big NO. The consistency of the product is lightweight and non-sticky. No colour is added which is good. Now, to draw a clear picture, I would like to sum up the good and bad things.
Pros of Banjara's Premium Rose Water
Pretty affordable
Lightweight. Non-sticky.
Absorbs faster
Skin feels fresh and calm
Simple pet bottle packaging
No colour is added.
CONS
Weird artificial rosy fragrance.
Dubious base material.
I am dubious about the purity of Rose Oil too.
And, that's all for today! Take care and keep celebrating life. Thank you for reading. Have you used this product? Please share your experiences here. Loads of love.