Holla sweethearts, welcome to CA. Today I would review Aloe Veda Avocado Face Wash (Oil Control). This is my first product from Aloe Veda. I bought it just to test a new brand.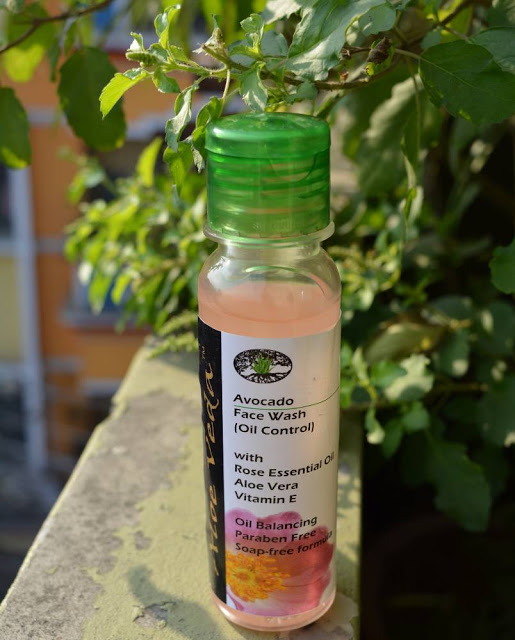 After the package arrived, my mom started shouting at this because my bathroom shelf is already loaded with different face washes :P.  I am a freaky face wash lover. Anyways, allow me to share my thoughts over it.

Price: INR 110 for 100ml.

Shelf Life: 3 years

Product Description and Ingredients: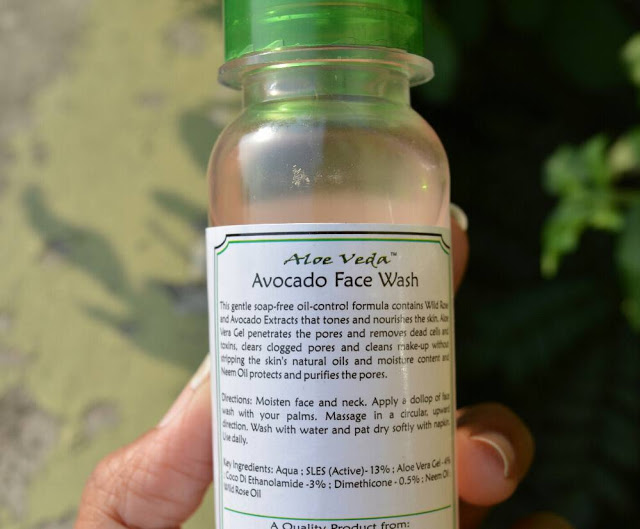 Well, the claims are really tall and filmsy I feel. Now if I talk about the ingredients, it has SLES which is an active ingredient and acting as a surfactant. But SLES is harmful and its presence is making the pH value higher.
It has Coco Di Ethanolmide which is responsible for the thick texture of this face wash. This component is also a foaming agent. 
Dimethicone is a widely used conditioning agent and is moderately safe. 
The other ingredients like Neem Oil, Wile Rose Oil and Aloe Vera (Only 4%) are playing some roles in the formula. But I am compelled to say that as per the components are considered, this face wash is not so impressive. And personally I do not think that at this price it is possible to add the expensive Rose Oil in it. And here comes the biggest question, WHERE IS THE AVOCADO? :P. Seriously, I am still trying to figure it out.



My Experience with  Aloe Veda Avocado Face Wash (Oil Control) 

I have been using this face cleanser for the past few weeks. So, it would be ideal if I share the whole experience by dividing it into several catogories.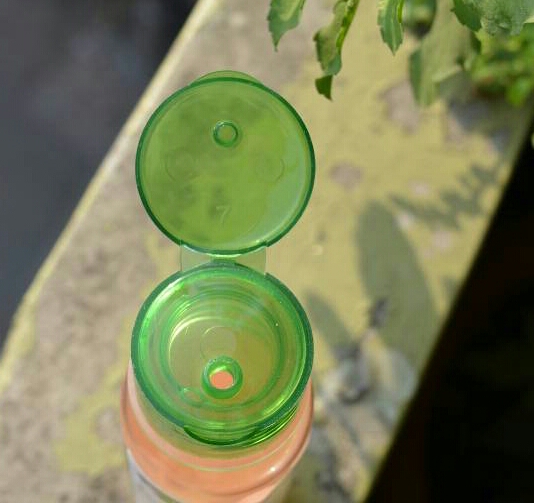 Packaging:
Very average and simple packaging. Plastic transparent bottle with green flip flop cap. The packaging is sturdy and quite travel friendly. 

Texture and Colour:
Very thick gel texture. The colour is slightly red. I did not like this thing. Because the colour indicates clearly that it is an artificial one. But it has not been mentioned in the ingredient list. That means the list is incomplete.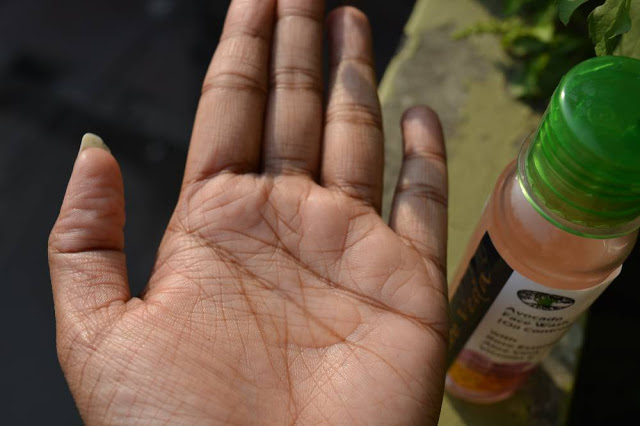 Fragrance:
The artificial rosy fragrance just irks me each time I use it. I personally do not like the smell. 

This Aloe Veda Face Wash cleanses my skin properly. It creates the right amount of lather and gives me a refreshing feel. As the label says to be an Oil Control formula. Seriously, my dry and sensitive skin felt more stretchy and dry. So, obviouly it would be a great product for oily skin beauties. 

So, now it is time for the plus minus points.

PROS:
Ideal for oily skin.

Does not irritate skin.

Enriched with Aloe Vera, eem and Rose Essential Oil.

Cleanses properly.

Very budget friendly.

Travel friendly sturdy packaging.
SLES.

Not hydrating at all.

Where is the Avocado? 🙂

Artificial fragrance.
***CA IMPRESSION: 3.7/5***
Overall, it is an average face wash. I would not rebuy it because it is not suitable for my skin. But oily skin may like it. 

So, that is all for today. Take care my sweeties. Love you all. And celebrate womanhood :)). 
Thank you for reading. Have you used this product? Please share your experiences here. Love you all.