Neutrogena Hydro Boost Water Gel Review with Ingredient Analysis
Starting with an honest note that I am not a big fan of commercial moisturizers. I always try to stick to Rosehip Oil and Squalane Oil. And, these two are literally my skin-saviours.
But, there is one product that I always wanted to give a try and that is Neutrogena Hydro Boost Water Gel. I have heard and read a lot about this particular moisturizer. And, this winter I wanted to try it out.
So, two weeks back, I bought the 15g tub. I was trying it out for the first time. Thus, I did not want to invest in the big tub.
After rubbing it multiple times, I am ready to put down my honest opinion. What do you think? Is it truly the best out there as the hype says? What about the ingredients? Well! Let's find out the answers here.
Basic Details about Neutrogena Hydro Boost Water Gel
Price: INR 370/950 for 15g/50g
Shelf Life: 2 years
Buy From: Amazon
What Does the Brand Claim about the Neutrogena Hydro Boost Water Gel?
Get ready to welcome a unique light texture that feels fresh. It is a formula that gets absorbed into the layers beautifully. The water gel locks in the hydration deep down there.
Give your skin the freshness of instant hydration. Let your skin soak all the goodness and look smooth, firm, translucent, problem-free, and last but not the least i.e. plumpy.
The breakthrough formula is a result of 10 laborious years of research where 100 ingredients were screened. So, are you ready to gift your skin a winning formula?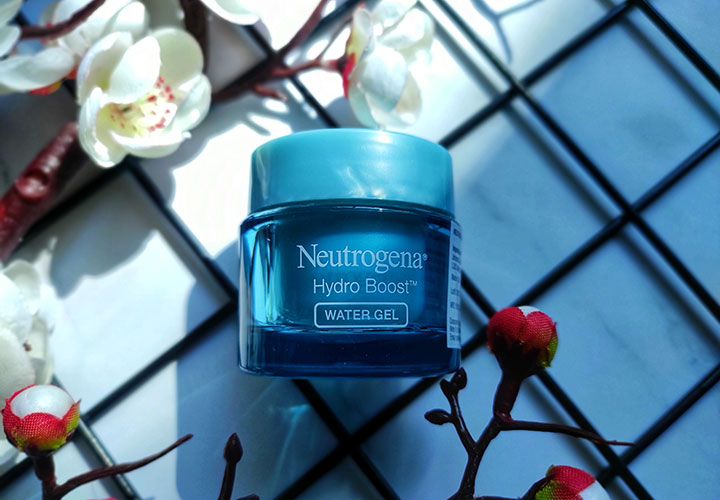 Ingredient Analysis of Neutrogena Hydro Boost Water Gel
There is no doubt that it one of the most popular moisturizers for dry skin. And, I believe that formulation is what makes a product popular. If the formulation is good, the product itself becomes a hit.
But, is that true here as well? Are the ingredients really that good? Well! To get the answers, let's take a look at the ingredients of Neutrogena Hydro Boost Moisturizer.
1. Aqua
The base of any liquid-based product i.e. moisturizer, shampoo, conditioner, etc.
2. Dimethicone
A synthetic Silicone Polymer that is widely used as a skin-conditioning agent. Dimethicone is quite a popular ingredient in moisturizers and hair conditioners.
3. Glycerin
A natural and absolutely safe humectant that helps to retain moisture
4. Dimethicone Crosspolymer
Paula's Choice has rated this ingredient good. This Silicone derivative is widely used as a thickener in cosmetics.
5. Trehalose
It is a safe humectant and moisturizing agent
6. Sodium Hyaluronate
Wow! That's impressive. The brand has included Hyaluronic Acid to the ingredient list. There is hardly any anti-ageing agent as powerful and effective as this component.
7. Ethylhexylglycerin
Another widely used ingredient that is popularly used as a skin conditioning agent and also as weak preservative.
8. Cetearyl Olivate
Derived from Olive Oil, Cetearyl Olivate is a safe & an excellent skin and hair conditioning agent.
9. Dimethiconol
It is a Silicone based polymer that is used as a skin conditioning agent and also as an emollient.
10. Polyacrylamide
This component is a synthetic polymer of acrylamide. In cosmetics, its basic function is work as a binder or a film former to protect the skin layers. According to EWG, it is a moderately safe component.
11. C13-14 Isoparaffin
As the name suggests, this component is basically derived from Petrolatum. It is used as a skin conditioning agent and also as a polymer.
12. Sodium Olivate
Derived from Olive Oil, it is used as a viscosity increasing agent.
13. Laureth-7 Carbomer
Glycol based surfactant that also works as an emulsifying agent.
14. Sodium Hydroxide
This component is a moderately safe pH adjuster.
15. Chlorphenesin
The brand has done an amazing job in choosing Chlorphenesin as a synthetic preservative instead of Paraben.
16. Phenoxyethanol
Well! Guess what, this component can be found in almost all the products we have at our home. This popularly works a preservative. As per Paula's Choice, the global approval of this component is up to 1%.
17. Parfum
I have nothing significant to talk about this component. All I wish is that the brand should have mentioned clearly the name of the fragrance component they have used here.
18. CI 42090
As you can see, the moisturizer is slightly bluish. Well! This component which is nothing but Brilliant Blue is responsible for that.
That's all! Indeed, the ingredients are well-sorted. Except for Sodium Hyaluronate, all the ingredients are inactive here. Personally, I love products where active ingredients are present in adequate quantities.
Well! The biggest relief is, the ingredients are safe or moderately safe.
Altogether, Neutrogena Hydro Boost Water Gel has ingredients that are quite superior in terms of safety. Coming from a commercially successful brand i.e. Johnson & Johnson, the ingredients here surpass the general conception about a commercial product.
Packaging, Texture, and Aroma
The entire product comes in a luxurious plastic tub that looks quite stunning. It is enough to deceive anyone who is not acquainted with the brand. The only complaint I have is that there is no inner lid or spatula. So every time, I need to dip my finger to scoop out some.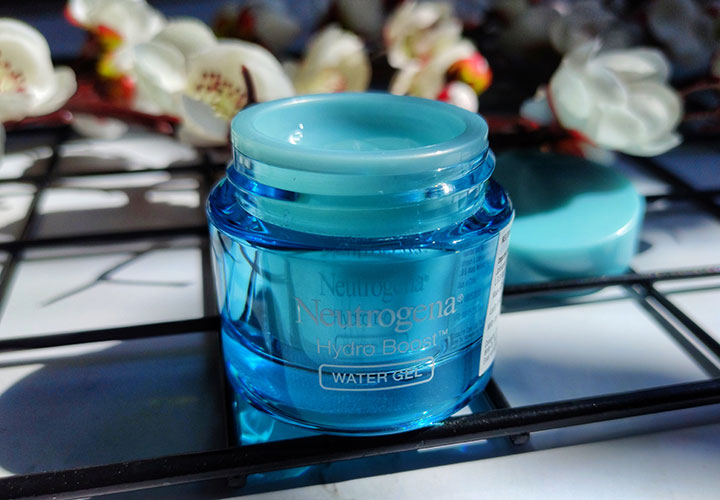 Talking about the texture, it is quite light-weight. It is not sticky to heavy at all.
The aroma is pretty refreshing but there is nothing unique. If you are familiar with the aqua essence, you already know what I am talking about.
My Experience with Neutrogena Hydro Boost Water Gel
Well! I must say that for any blogger, the most challenging part is to replace his or her usual skincare routine with something different. So it was the same for me as well.
In the past two weeks, I have applied the moisturizer at least twice a day. The first thing I noticed is that it gets absorbed into the skin like dream.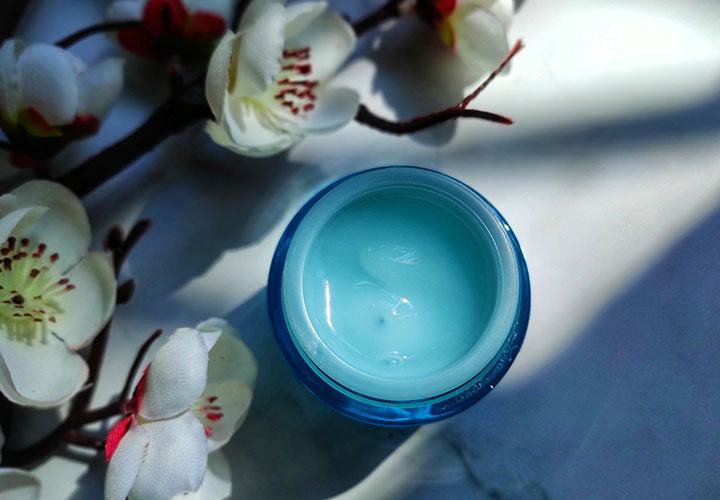 The light-weight texture does not sink on the top. So, there is no feeling of heaviness or stickiness. This feature makes it the perfect day cream. Honestly, after 30 seconds, you would not feel that you have applied anything ever.
It is not only a perfect day cream but also a trust-worthy night cream as well. Although, I always say that chemical-free moisturizers are better to apply at night. But, if Neutrogena products suit you well, then you can easily go for it.
People come with many questions regarding Neutrogena Hydro Boost Water Gel. Here are the answers to some commonly asked questions.
Does Neutrogena Water Gel Irritate Skin?
I have quite dry and sensitive skin. Yet, I have never felt any irritation after applying it. Usually, products that contain perfume are harmful to people with sensitive skin. But, I am glad that it did not irritate my skin.
Does Neutrogena Hydro Boost Water Gel Rejuvenate Skin?
Well! Except for Hyaluronic Acid, there is no such significant active element that can rejuvenate the skin cells. So, all you can expect is hydrated and smooth skin.
Is Neutrogena Hydro Boost Water Gel is an Anti-Ageing Moisturizer?
To some extent, it can be called so because of the presence of Hyaluronic Acid. Skin indeed becomes soft and smooth. But, just one active element cannot make a moisturizer anti-ageing.
Does Neutrogena Hydro Boost Water Gel Hide Acne Scars or Pigmentation?
No! This moisturizer does not fade away acne scars. It is not much help to pigmented skin too.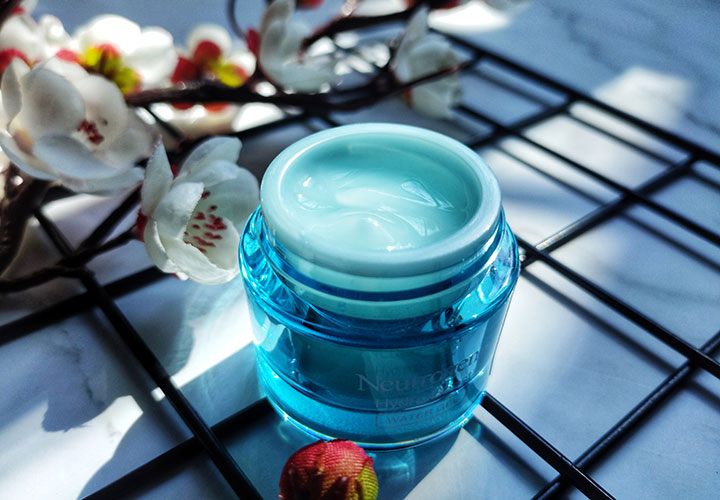 Pros of Neutrogena Hydro Boost Moisturizer
Luxurious packaging
Well-packed formula with Hyaluronic Acid as the active element
A light-weight gel-like texture
Easily gets absorbed into the layers of skin
Does not irritate the skin
Perfect for All Skin types
Perfect as both day and night cream
People with sensitive skin can apply it too**
Cons of Neutrogena Hydro Boost Moisturizer
Inner lid and spatula might have made the product more hygienic
Price is pretty high in comparison to the quantity
** Go for a patch test beforehand. Every skin is different and thus, testing is necessary. 
And, that's all for today! Share the article with your friends and family if you find it helpful. Make sure to follow us on Instagram for more fun. Take care.