Motherhood is a beautiful phase of life. New mothers hardly get any time for themselves as the precious babies occupy most part of their daily routines.
Constant lack of care, incoherent lifestyle, and a dramatic fluctuation of hormone levels take a huge toll on the overall health of hair. And, as a result, new mothers often discover clumps of hair on their combs. Undoubtedly, the situation is enough to give panic attacks.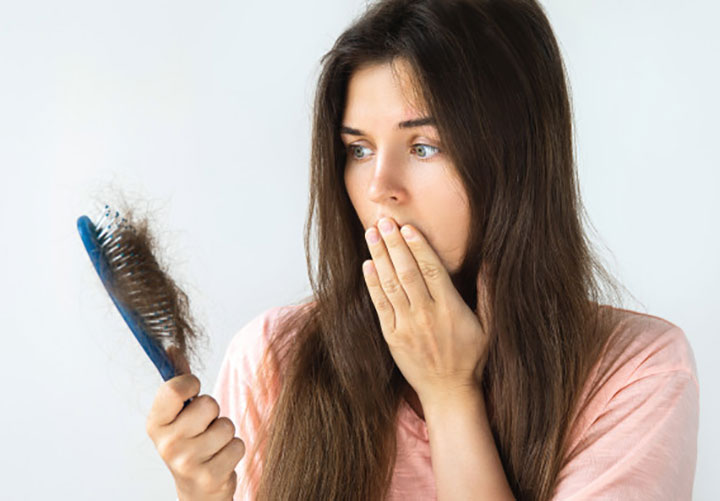 But, the good news is that post-pregnancy hair fall is quite common among mothers. With a few simple ayurvedic home remedies, the hair fall can be controlled or stopped. In fact, you don't need to spend a fortune. All you need is 30 minutes from your busy schedule thrice a week.
Let's take a dig at the ayurvedic remedies to stop postpartum hair fall.
Why Post Partum Hair Loss is Normal?
Right after the pregnancy, every woman goes through a phase where hormone fluctuations occur. During pregnancy, Estrogen, Progesterone, Oxytocin, and Prolactin levels increase. In fact, blood volume rises too. Thus, the hair fall rate decreases significantly during pregnancy.
Whereas, right after delivery, the levels of the said hormones drop rapidly. And, blood volume also goes back to the normal rate.
As a result, the scalp sheds clumps and clumps of hair. The rate of hair fall increases more due to lack of sleep and all the hard work throughout the first few weeks. It's a temporary and normal phase for sure. But, who would like to see chunks of hair falling every day?
The whole phase of hair fall stays for 6-8 months and after that, everything goes back to normal. 
How to Control Postpartum Hair loss with Ayurvedic Home Remedies
To understand how the Ayurvedic Home Treatments work, we need to understand the Ayurvedic perspective at first.
According to Ayurveda, the world is made of five elements i.e. Air, Water, Earth, Ether, and Fire. Every element has three doshas – Vata, Pitta, and Kapha.
All these doshas determine our well being, our skin & hair profile, complexion, etc. To simplify the concept, it can be said that Vata is related to Air, Pitta is related to Fire, and Kapha is related to Water.
As Pitta is related to our Metabolism, thus, hair fall is related to Pitta Dosha.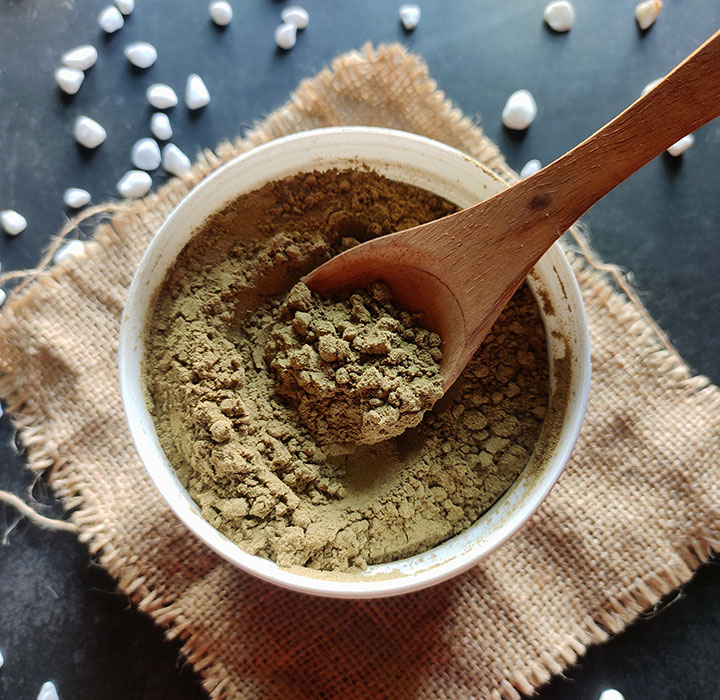 If the Ayurvedic treatments are observed closely, it can be seen that Ayurveda always talks about cleansing. Balance of all the Doshas is the main mantra of Ayurveda. And this balance can only be achieved with proper lifestyle, diet, and proper hair loss treatments.
There are numerous ways to reduce post-pregnancy hair fall. In the following section, we have discussed 5 such Ayurvedic remedies. Let's dig deeper.
1. Stimulating Massage with Chemical Free Hair Oils
There is hardly anything that can beat the importance of a light scalp massage. Massaging the scalp with a chemical free hair oil twice a week can stimulate hair growth.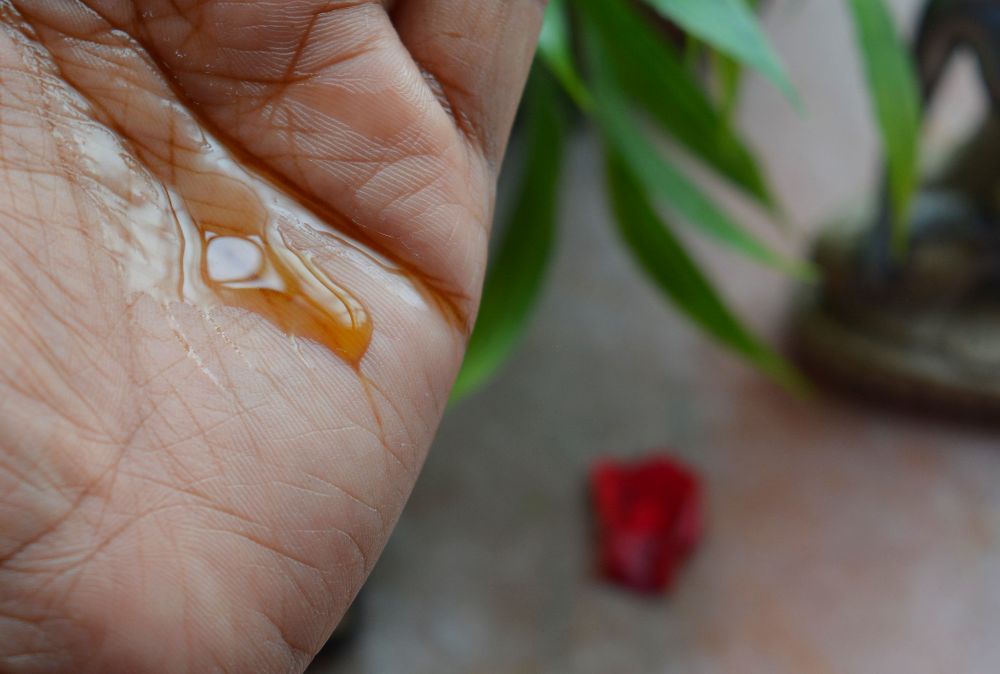 The massage improves blood circulation on the scalp and balances the Pitta & Vata Doshas. Hair oils that contain Amla, Bhringraj. Shikakai, Jatamansi, Aloe Vera, etc. are really helpful to ward off those Doshas.
With the following simple trick, you can make your regular hair oil more potent.

Dry roast one tablespoon full of fenugreek seeds
Take sufficient hair oil in a small bowl and soak the fenugreek seeds for an hour or two
Strain the seeds right before application and place the oil in an oven to warm it up
Apply the warm oil all over your scalp and keep it overnight or for an hour.
Wash off with a mild shampoo.

Fenugreek is brilliant to control Vata Dosha. In fact, Fenugreek seed paste is an excellent Ayurvedic remedy too to control post partum hair loss.
2. Hair Lep Recipes
There are numerous Ayurvedic hair lep recipes to control hair fall. But, motherhood is a phase where you rarely get time for yourself. And, this is the time when you need a readymade #carewithayurveda.
Well! Here comes the #mothersparsh #dashmoolhairlep at your rescue. The hair lep comes with age-old #herbskahairsecret ingredients Methi, Tejpatra, Triphala, Tulsi, Shikakai, Mulethi, Brahmi, Bakuchi, Curry Leaf, Japa, and Dashamoola.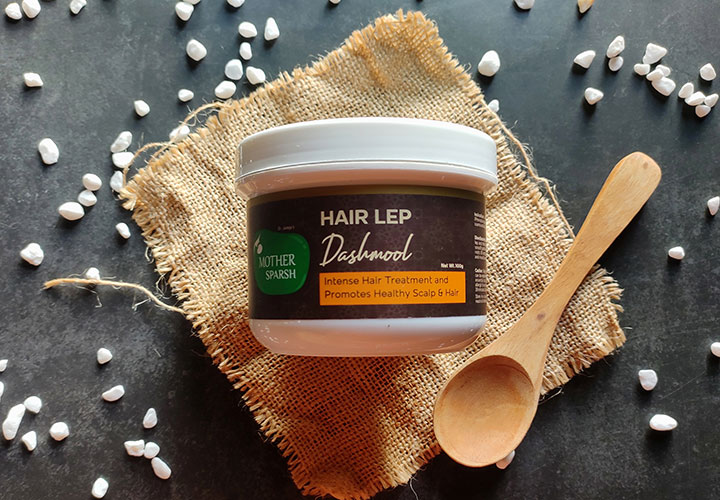 The concoction of these 10 herbs has been passed down from mothers to mothers. Here are the benefits of this ayurvedic hair lep.
Methi, Tejpatra, Curry leaves, Shikakai & Dashamoola, all these ingredients help to provide strength to the hair shaft and also help the hair follicles to combat the hair break.
The concoction is nutritious enough to leave the hair strands soft, bouncy, and manageable.
The preparation also restores shine to the hair and make the dull hair strands lively.
In fact, the hair lep is perfect for coloured and chemically treated hair as well. It is suitable for all types of hair textures. Even people with itchy scalp and dandruff prone scalp can extract the benefits from this product.
How to Apply Ayurvedic Hair Lep

Take sufficient quantity in a bowl.
Mix two tablespoons of curd (or water) and prepare a smooth paste or lep
Apply the lep generously from root to the ends
Leave it for 30 minutes or until the paste semi-dries.
Wash off with a mild shampoo.
Overall, Mother Sparsh Dashmool Hair Lep is a brilliant preparation to prove that#ayurvedaforhairhealth is quite beneficial and nourishing.
3. Protein Rich Hair Treatment at Home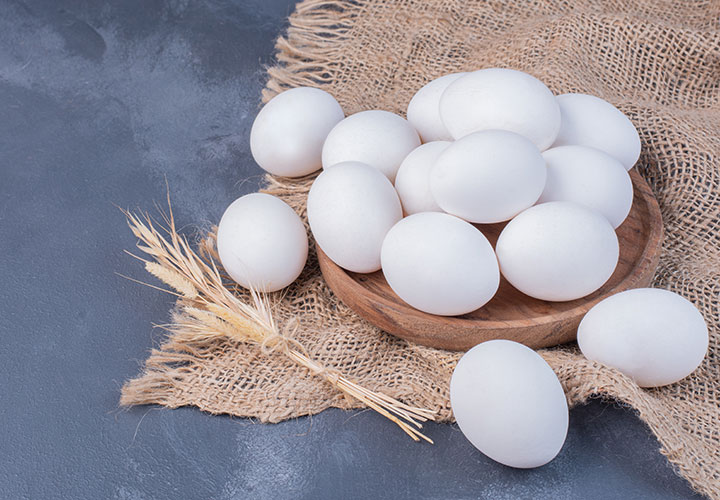 Well! You have guessed it right. You need eggs to prepare this home remedy. Here are the steps you need to follow for the treatment.
Take 1 egg white, two tablespoons of Aloe Vera Gel, and 10 drops of Rosemary Essential Oil
Mix everything well and apply all over the scalp
Cover your scalp with a shower cap. Let the hair shaft soak all the benefits of the egg.
After keeping the mask on for 30-35 minutes, wash off with a good shampoo.
To condition your hair and to control post-pregnancy hair loss, make sure to apply this mask twice a week.
4. Enzyme Rich Post Partum Hair Fall Treatment
Aloe Vera is rich in enzymes and vitamins. It is quite popular in Ayurveda for its many benefits. Here is a simple hair mask Ayuvedic recipe you can prepare at home to control the hair fall.
Take three tablespoons of Aloe Vera Gel. Better if it is extracted from the plant or at least choose aloe vera gels that are free from Colour and synthetic fragrance.
Mix 5 drops of Extra Virgin Coconut Oil and 1 tablespoon of curd with the aloe vera gel.
Prepare a smooth paste and apply all over.
After keeping the paste for 25 minutes, wash it off with cold water or a mild shampoo.
5. A Proper Diet
During this time, it is pretty important to avoid foods that can induce or enhance the Pitta Dosha and Vata Dosha more and more.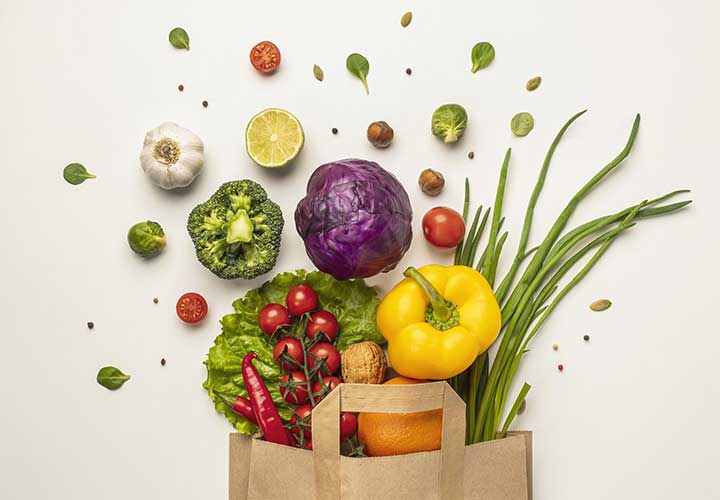 There is a certain category of food that control Vata Dosha e,g, Gourds, Carrots, Beets, Sweets, Moong Daal, etc. On the other hand, try to avoid foods like chips, processed foods or beverages, curd, bakes food items, peas, etc.
Always cook fresh food at home and chew properly. Indigestion might enhance the hair loss problem more.
A Few More Tips to Control the Severe Hair Loss Right After Pregnancy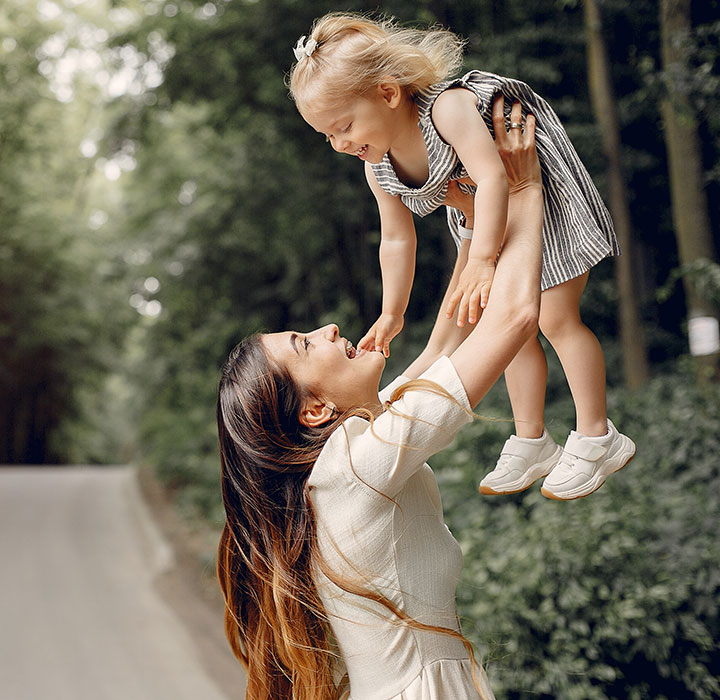 A simple and tricky haircut can change your look entirely. All you need is a voluminous haircut. A short haircut is always preferable during and post-pregnancy.
It is better if you stay away from chemical hair treatments or from using other hair styling tools.
Try to stay as relaxed as possible. Stressful life often results in more hair fall. Thus, stay calm to balance out your digestion system more and would help you to get rid of Pitta Dosha.
Maintain a proper diet that consists of an adequate portion of Carbs, Proteins, Vitamins, and other nutritious food supplements.
For the sake of your body and your baby, choose products with a lower number of harmful chemical components.
A healthy and active lifestyle is much needed right after pregnancy. Make sure your Vata Dosha has been taken care of properly.
Can Post Partum Hair Loss Make You Bald?
Alopecia is often seen among women suffering from prolonged postpartum hair loss. Incoherent lifestyle, lack of self-care, stressful routine, lack of nutritional food intake, improper diet chart, etc. all these factors collectively can make the hair fall problem worse.
But rarely, the problem lasts for a long period of time. But if Alopecia is diagnosed ever, it is important to consult with an Ayurvedic Consultant or an expert immediately.
As a whole, a proper diet, stress-free & healthy lifestyle, and the right ayurvedic hair treatment can help you to take care of postpartum hair loss. So, are you ready to bring a change?
And, that's all for today. Make sure to share this article with your friends and family if you find it helpful. Take care; celebrate life.