Skin Type: Normal to Oily 
Holla my dear beautiful queens. Welcome to Cosmetics Arena once again. Winter is knocking at the door almost. Generally I use raw butters on skin, but this time I thought to try something else.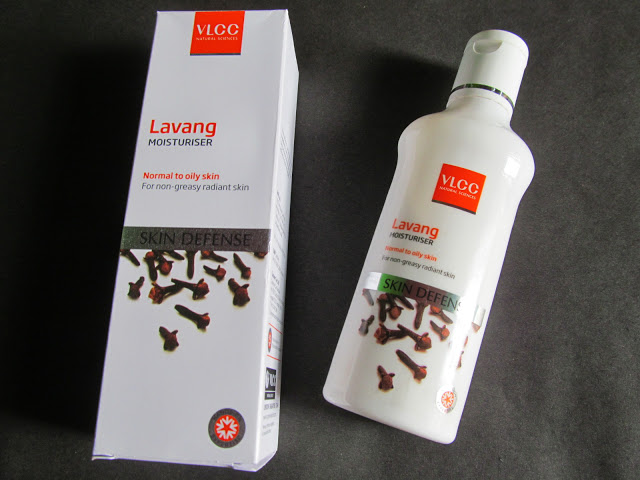 Today I will talk about VLCC Skin Defense Lavang Moisturiser. Without much intro, let us start the review.
Price: Rs. 140 for 100ml
Shell Life: 3 years
What does the product claim?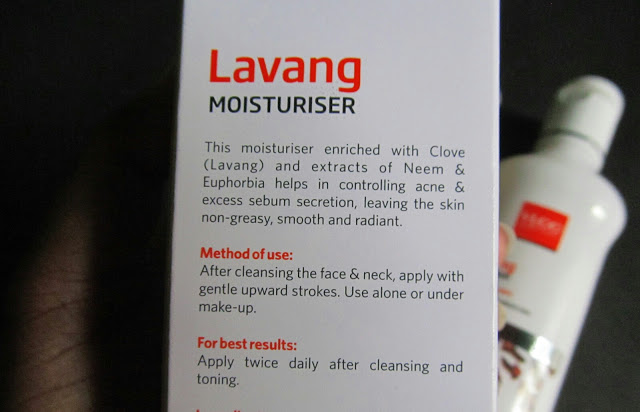 Ingredients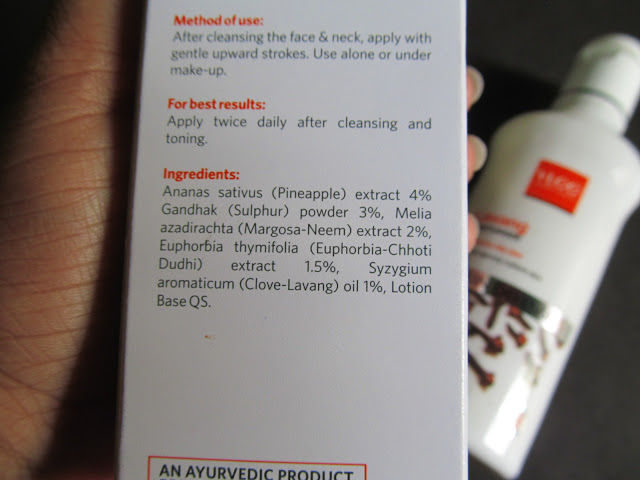 Texture, Packaging and my IMPRESSION
Texture of this moisturiser is thick, sticky and creamy. It has an overpowering smell of Lavang which might seem boring when applied regularly.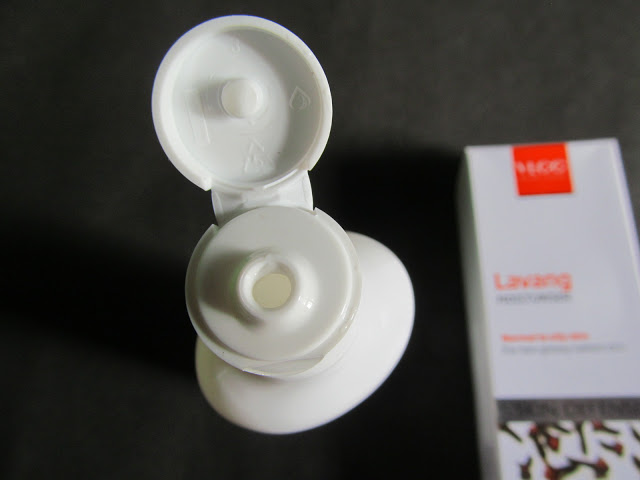 The packaging is very usual VLCC type, typical flip cap. Though I have dry and sensitive skin, but still the term "Lavang or Clove" attracted me and I gave it a try.
Clove is known as Anti Bacterial, anti inflammatory and treats pimples or acnes. This moisturiser is also enriched with Margosa and Pineapple extracts.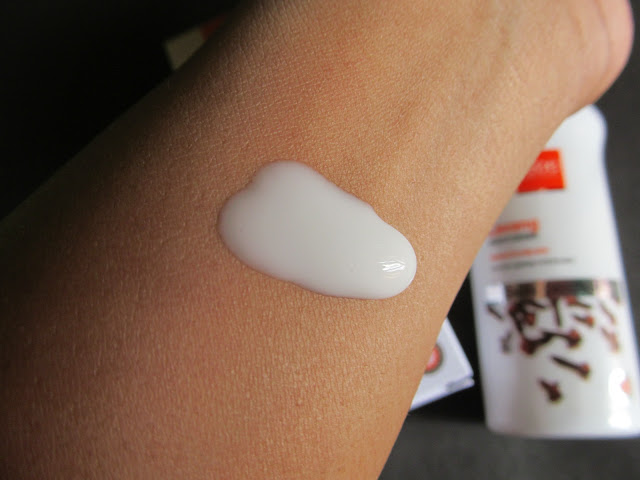 I apply this at night mainly. It moisturises my skin but does not produce any extraordinary result. Oily skinned beauties may find it sticky. 
I have also noticed that it stings my sensitive skin sometimes which I dislike the most. I can not comment upon acne control because I am facing this problem right now.
So, here are the sum ups.
Non greasy formula that is enriched with Clove, Pineapple and Margosa.

Absorbs quickly, so it can be used during day time also.

Hydrates moderately.

Budget friendly.

Travel friendly packaging.

Gives a smooth skin.
Stings sensitive skin.

Overpowering smell of Clove.

Incomplete ingredient list, only active components are mentioned and that is also 11.5%…😱😱😱
Overall, I am not much impressed with this product. There are many other options within this price range. So, unfortunately I will not repurchase. But if you are a die hard VLCC fan, then go for it..😊😊
That's it. Love you my dearies..take care.😊 And celebrate womanhood all the time.
Thank you for reading. Have you used this product? Please leave your valuable comments here. Love you all..😊