Face Scrub
Lotus Herbals Berry Scrub Review
(Last Updated On: July 3, 2018)
My dear angels, how are you? Today I have come with another face scrub review and that is Lotus Herbals Berry Scrub. 
I love scrubs and my bathroom closet is full of various scrubs. My mom sometimes gives me a whining look for this..😛😛😛. But my love for these is ever growing…😊😀😀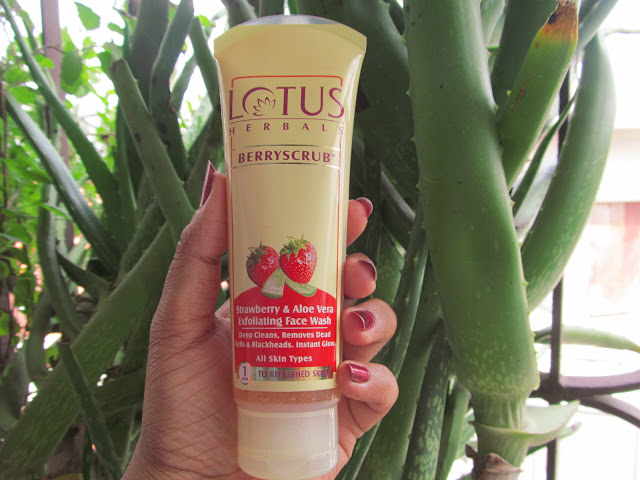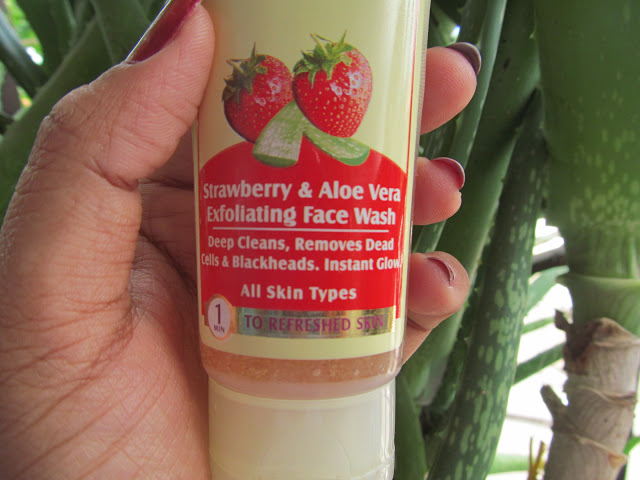 Price: Rs.125 for 80g
Shell Life: 3 years
What does the product claim?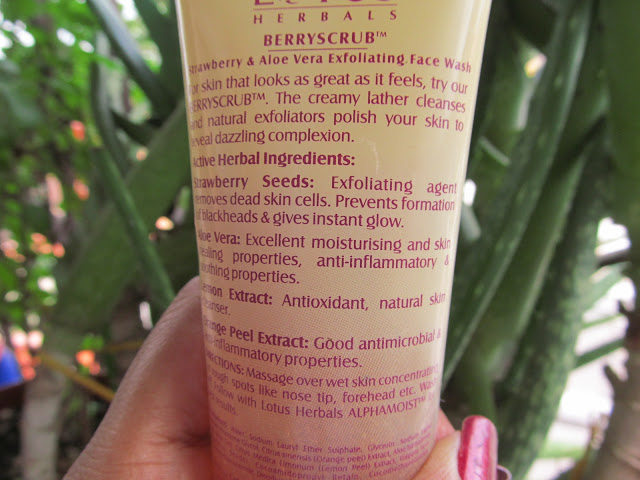 Ingredients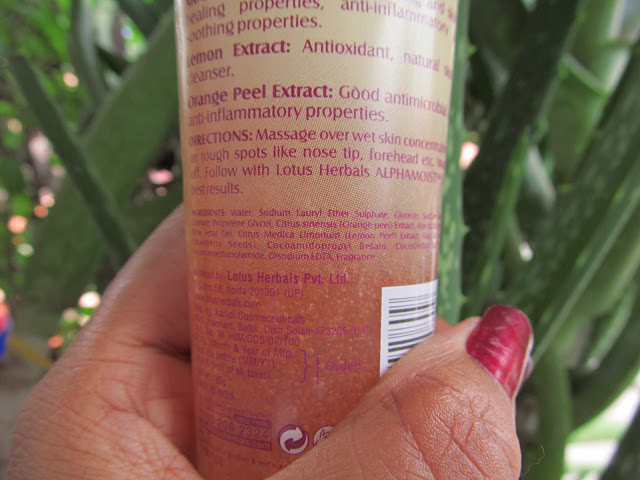 Texture, Packaging and my IMPRESSION
The texture is like transparent gel and consists of tiny strawberry seeds. I felt the consistency to be very very watery. 
It comes with an usual flip cap packaging which is nothing extraordinary at all. 
Lotus is a very reputed brand and also a trusted one. This scrub came into market a long time ago. 
I am in love with this product. It is suitable to ALL SKIN types. It lathers well and the seeds cleanse properly. It does the scrubbing job very accurately.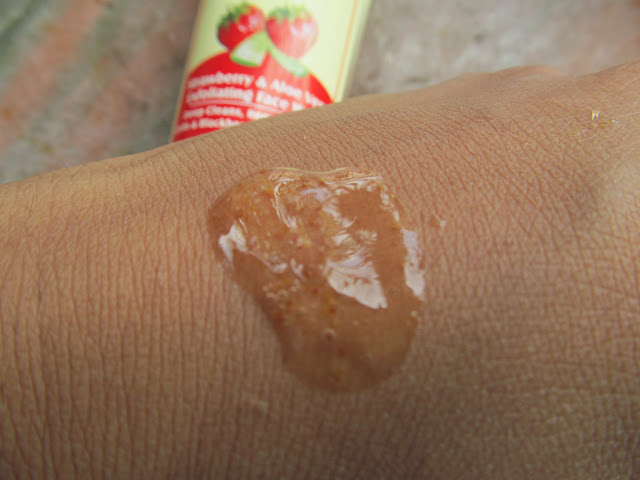 Though I have dry skin but it does not leave me with a dry patchy skin. Hydrates well and my skin feels refreshed for a long time. I have not used it in winter yet, so can not tell whether it would hydrate or not. I believe that oily skinned beauties would love it.
My dry and sensitive skin loves it😊😊😊…no break outs or zits at all..yeppiieee..😊😊. 
Now it is time for a brief PROS and CONS for our busy angles..😊
Filled with the goodness of Strawberry seeds, Aloe Vera, Orange peel and Lemon peel.

Budget friendly scrub.

Keeps skin hydrated and refreshed for a pretty long time.

Full ingredient list is present.

Sufficient amount of Strawberry seeds are present (this product reminds me of my favourite Skinfood Black Sugar Strawberry Mask)

Suitable to ALL SKIN types.

Travel friendly.

It provides deep cleansing and removes dead cells.

Herbal fragrance.
Boring packaging. Product oozes out from the opening..😠😠 and leads to product wastage.

SLS and SLES are present.

Parabens are not present, instead of that Cocamidopropyl Betaine is used as preservative (Also read Harmful ingredients in Shampoo)
***CA IMPRESSION:4.7/5***
Yaap..I will repurchase this and will definitely recommend it.😊😊. I proudly own this. Try this and you will fall in love with the formula..😊
Take care my queens, love you all. Be bold and remember that we are women, the spine of a country. Celebrate womanhood.
Thank you for reading. Have you used Lotus Berryscrub ever?? Please leave your valuable comments here. Love you all..😊