Imagine yourself in a beauty store trying to buy shampoo. Do you feel overwhelmed with the number of options present in the store?
Yes, we understand that choosing the right shampoo can quite be a daunting task, but we won't let you scratch your heads anymore.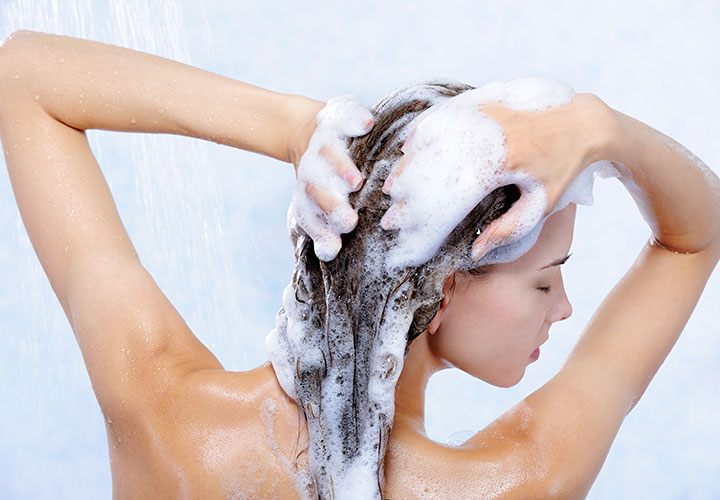 But how to choose the right shampoo? The truth is that your hair is as unique as you are! However, identifying your hair needs and type certainly lets you choose the perfect one that makes your hair healthy, shiny, and beautiful!
When you use a suitable Onion shampoo for your hair type, there are more chances to get rid of many hair concerns. Whereas, if you want to give some life to your hair locks, you need to understand the formulas and choose the one that will work best for your hair type!
Therefore, now we have broken the article into how to choose a shampoo based upon your hair types and hair needs!
Scroll down to see our complete guide to finding the best shampoo for your hair type! Don't you worry, we are spoiled for choice- there is an ideal shampoo for every hair type, need, and texture!
Smart Tips to Choose A Shampoo: Know Your Hair Type & Hair Scalp Type
A shampoo is a beauty product that you use most frequently on your hair. And that's why it plays an essential role in making or breaking your mane.
One wrong choice of shampoo and your hair looks and becomes dull and lifeless.
So, before you head to buy a shampoo, you should know about your scalp and hair type and which shampoo will suit the best on your hair! Know how to choose a shampoo by choosing your hair type and scalp first!
How to Choose the Best Shampoo For Oily Scalp
We know you must be tired of washing your hair to control the excess oil production on your scalp. But we are here to help you look for certain factors in a shampoo for the Oily Scalp problem!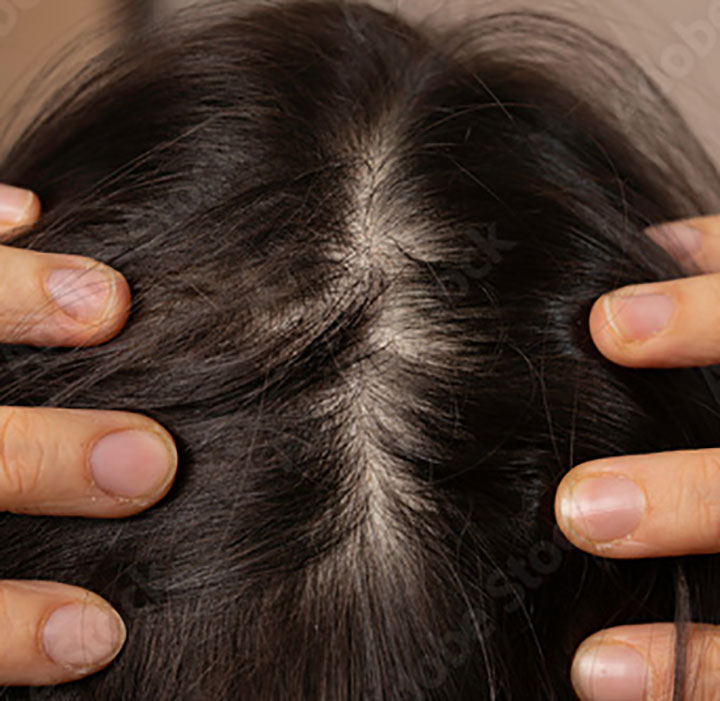 You should always look for product labels that have words such as balancing, strengthening, volumizing. Because these shampoos will not just add moisture to your scalp but are more effective at removing extra oil or sebum from your scalp.
You should also avoid hair shampoos that have highly moisturizing, smoothening, or hydrating formulas. Generally, they create more and more moisture in your scalp.
A tip to deal with your Oily scalp is to wash your hair with two different shampoos as this double shampoo method targets different needs of your hair, such as removing excel oil from the scalp and cleansing your hair
You should be adding a clarifying shampoo to your hair care routine the help in removing product build-up from your scalp. But you should also remember to not overuse it as it may dry out the scalp and worsen your scalp condition.
It's Time to Pickup the Right Shampoo For Dry Scalp
So, if you have a dry scalp, you may experience uncontrollable itching, dandruff, hair fall, and flakes! To control this, we have shampoos for dry scalp to reduce hair woes!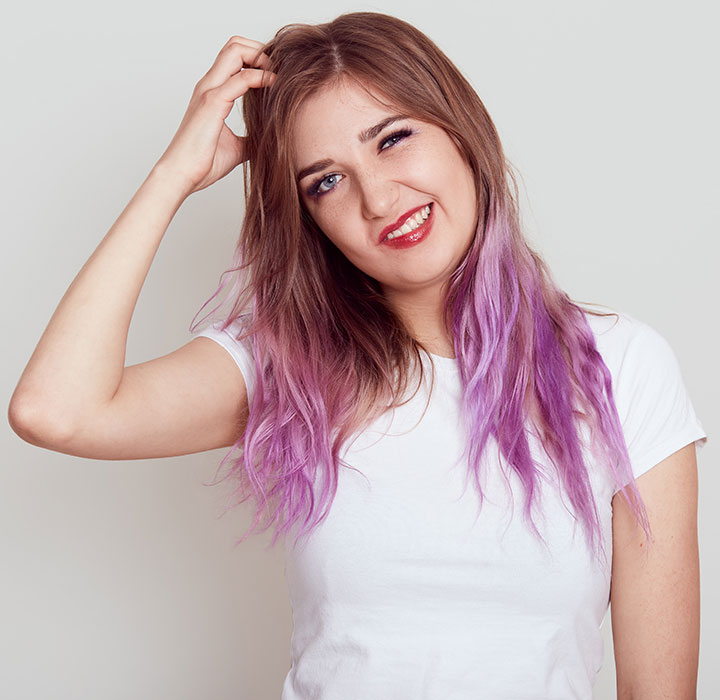 If your scalp is of dry type, you should look for a shampoo with moisturizing properties. If you look for shampoos labelled as hydrating, moisturizing, and smoothening, it will help in adding great moisture to your dry scalp!
You should always avoid shampoos labelled as fortifying or volumizing as they contain sulfates. They strip off moisture from your scalp and make it dry!
You should always look for products with ingredients such as egg protein, soy milk, shea butter, aloe vera, and glycerin. These help in providing essential moisture to your dry scalp!
Tips to Choose the Right Shampoo For Normal Scalp
If your scalp is of normal type and has the right number of oils from the sebaceous glands, you are probably one of the lucky ones!
A normal scalp is usually free of dandruff, oil deposition, excessive dryness! You should look for a shampoo with an evenly balanced formulation of conditioning agents and detergents that will help maintain the glory of your hair!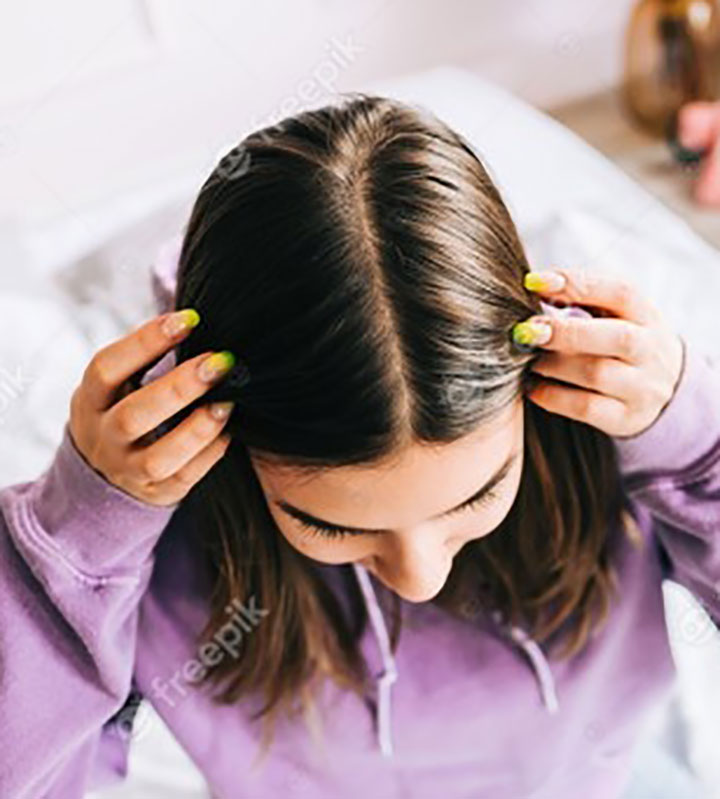 Thick Hair: If you have thick hair, you should look for moisturizing or hydrating shampoos which are great for adding moisture, shine, and smoothness to thick hair that lacks moisture!
Straight Hair: You should look for straight hair or smoothing shampoos that are typically rich in soothing agents and moisturizers that help seal the cuticle and provide a good start for smooth and straight styles!
Wavy Hair: If you have a different hair type, you should look for balancing shampoos that are not too moisturizing without drying your hair out!
Curly Hair: You should look for moisturizing shampoos containing ingredients that reduce frizz without weighing down the curls!
Coloured/Brittle/Damaged Hair: You should use fortifying or strengthening shampoos that are good for brittle hair, highlighted hair, damaged hair, or over-processed hair as they contain great protein to improve hair condition.
Get Ready to Choose & Pick The Best Shampoo For Your Hair Type!
Washing your hair with the perfect shampoo suited to your hair type is one of the most essential parts of your hair routine.
So, now that you know how to choose a shampoo ideal for your hair, you should identify your hair type and scalp, and choose your best shampoo accordingly! Go flawless with your hair and make an impression!
And, that's all for today! Make sure to share this article with your friends and family if you find it helpful. Take care; celebrate life.