MCaffeine Expresso Coffee Bathing Bar Review with Ingredient Analysis
Well! Honestly, these days I rarely use soaps. My lazy mind does not like to rub soap over my body at all. But then, I decided to change my mind for a while.
The reason is this beautiful coffee-bean shaped soap. It has recently been launched. And, since its launch, I was dying to try it out.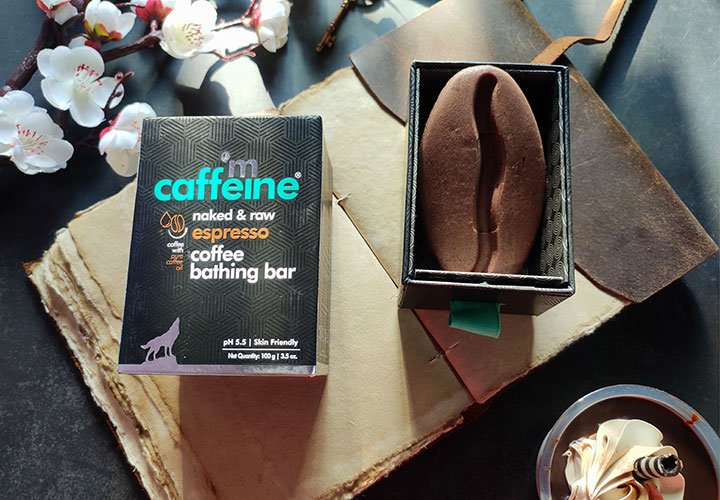 It's been straight 5 days already that I am using this attractive bean bathing bar. I must say that it was an impulsive purchase (a habit that I have almost overcome).
But, I never judge a product on the basis of its packaging or how it looks. And, I am going to maintain the same thing here as well.
Question is, how interesting and effective this soap is? How unique the ingredients are? It's time to talk about my genuine experience on MCaffeine Expresso Coffee Bathing Bar with detailed ingredient analysis.
Basic Details about MCaffeine Expresso Coffee Bathing Bar 
Price: INR 299 for a bar of 100g
Shelf Life: 2 years
Buy From: Amazon
What Does the Brand Claim about MCaffeine Expresso Coffee Bathing Bar?
Discover the first-ever coffee shaped bathing bar. Wake up with the fragrance of Pure Arabica Coffee. The skin-friendly pH of 5.5 would not dry your skin out.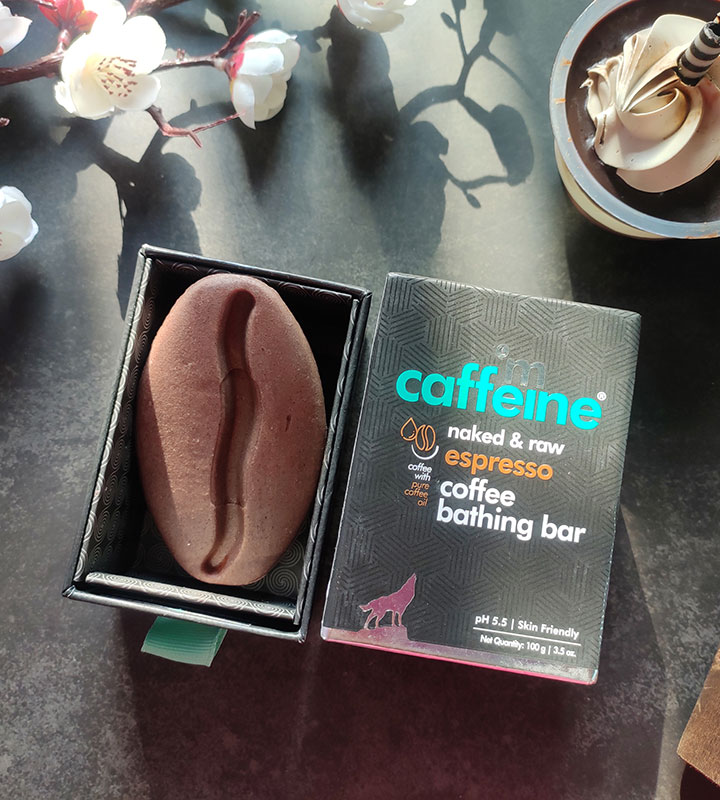 In fact, it's not the end. The beautiful aroma is enough to awaken your senses. Caffeine and Pure Coffee Oil combinedly would make take your bathing experience to another level.
Moreover, this beauty bar is vegan and cruelty-free. So, get ready to indulge in a luxurious expresso shot that is free from SLS, Paraben, and Mineral Oil.
Ingredient Analysis of MCaffeine Expresso Coffee Bathing Bar
Without analyzing the ingredients, a review can never be called complete. So, let's take a look at all the ingredients the brand has used in this expresso coffee soap.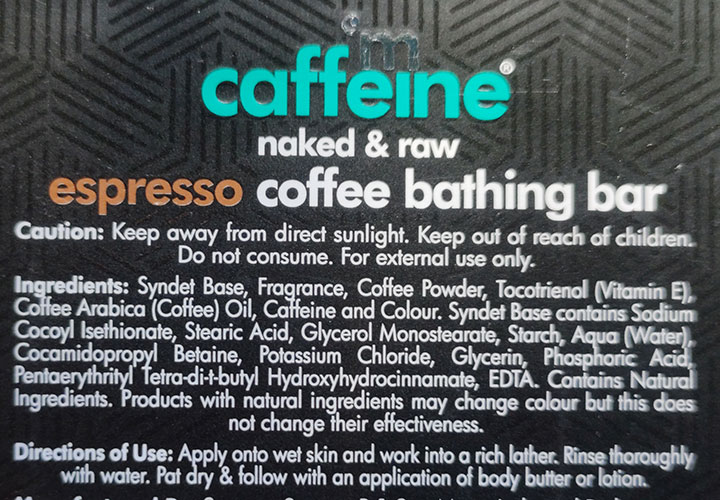 1. Syndet Base
Well! I did not expect the first ingredient to be a Syndet base. Syndet is a combined word of synthetic and detergent. Actually, Syndet is a new term for many.
It is basically a cleansing product that is made of several types of detergents. In one phrase, syndet is quite different from natural soaps, but it is indeed way better than synthetic detergents.
In this bathing bar, the syndet base is made of the following ingredients.
–> Sodium Cocoyl Isethionate
An important mild surfactant that is widely used in syndet bars.
–> Stearic Acid
A safe surfactant that also works as a fragrance agent.
–> Glycerol Monostearate
It is a safe fragrance agent that also works as a skin conditioning agent.
–> Starch
It works as a multi-functional additive in a soap. Starch provides the soap with a silky finish.
–> Aqua (Water)
Works as the base for a syndet soap.
–> Cocamidopropyl Betaine
A moderately safe skin conditioning agent that also works as an antistatic agent.
–> Potassium Chloride
Widely finds its way to the formulations of cleansing and bathing products. This component functions as a viscosity increasing agent.
–> Glycerin
A natural humectant that retains moisture.
–> Phosphoric Acid
It is a pH adjuster that also functions as a fragrance ingredient.
–> Pentaerythrityl Tetra-di-t-butyl Hydroxyhydrocinnamate
This component works as a stabilizer that basically protects the soap from environmental factors.
–> EDTA
It functions as a chelating agent that basically reduces the reactivity of the metal ions present in a solution (if any).
2. Fragrance
Well! I might have felt a bit happier if the brand had avoided this particular component. Fragrance would always be the last ingredient I want in a product.
3. Coffee Powder
Coffee powder is multi-functional in any skincare product. Apart from treating pigmentation and cellulite, it also helps to calm the agitated and troubled skin.
4. Vitamin E
A widely used anti-oxidant that is quite helpful for all types of skin.
5. Coffee Oil
Extracted from roasted coffee beans, coffee oil is a den of antioxidants.
6. Caffeine
Our skin can easily absorb the caffeine. And thus, over the years, more and more beauty products are being formulated with caffeine extracts. Just like coffee oil, it is full of beneficial antioxidants.
7. Colour
The brand should have specified the name of the colourant used here.
Altogether, the ingredients are mostly safe which is definitely a piece of good news for all the people who are aware of the ingredients they lather on their skin (including me). But, some of the ingredients e.g fragrance and colourants, could easily have been avoided.
Not only such ingredients are unnecessary but also pretty harmful. Otherwise, the formulation is exactly what a syndet soap is supposed to be. Altogether, I would rate the ingredients 3.8 out of 5.
Packaging, Texture, and Aroma
In a word, the packaging is splendid. If you want to gift someone a soap, this is the one you need. The cardboard packaging looks beautiful. The compartment made for the soap is ample.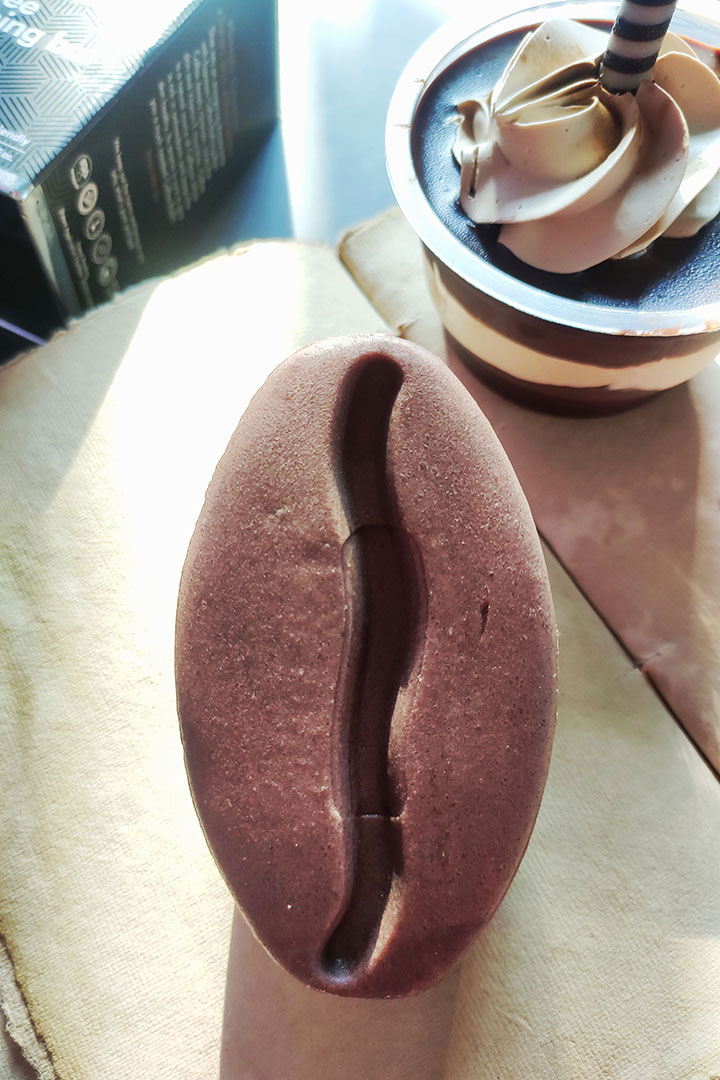 The soap feels pretty hard. It gets dried off pretty fast. So, a bar of 100g would last you long.
Lastly, the aroma is beautiful. Sometimes, I feel there is a faint hint of synthetic aroma. Overall, for a long-exhausting day or in the morning, the aroma feels refreshing.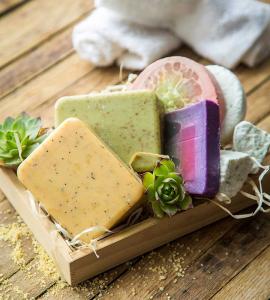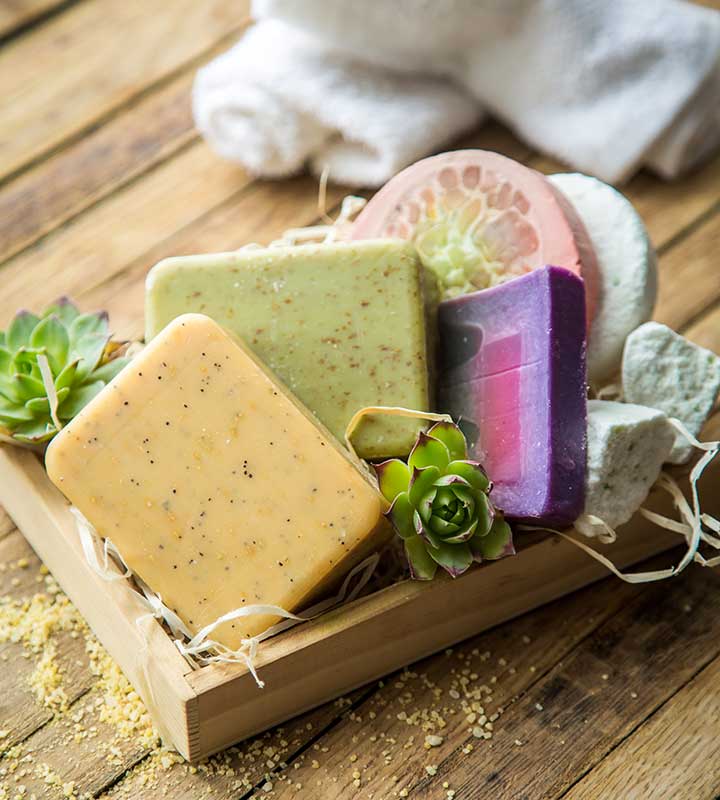 From INR 30 to INR 400, we have covered everything here. Check out the best soaps out there.
Read More
My Experience with MCaffeine Expresso Coffee Bathing Bar
It's been more than 5 days now that I am using this soap. In between, I have used this bathing bar every day. Ana, here are what I have felt right after the shower.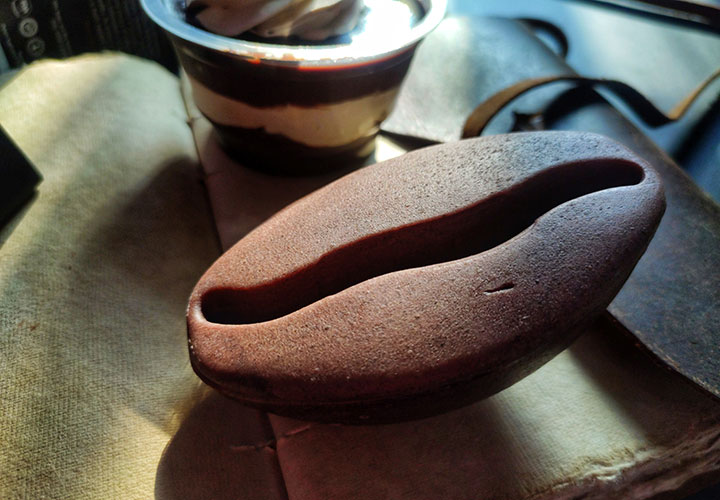 Skin feels soft and smooth
It cleanses pretty well
Usually, soaps dry out the skin. But, not with this one.
Does not melt easily. In fact, it dries out quite fast.
I have sensitive skin, but it does not irritate my skin at all.
The only regret I have is the aroma is not long-lasting. In fact, it gets fade away within a minute of the shower.
After MCaffeine Naked and Raw Coffee Body Scrub, this is my second product from the brand. Overall, the brand has done somewhat an okay job in formulating this soap.
Pros of MCaffeine Expresso Coffee Soap
Enriched with real coffee extracts, coffee oil, and caffeine
Pretty hard soap; does not melt away easily
Excellent packaging which is literally ideal for gifting purpose as well
Cleaning power is excellent
Skin feels soft and smooth
Cons of MCaffeine Expresso Coffee Soap
The presence of fragrance and colour
The aroma feels synthetic sometimes
A bit expensive keeping in mind the size
And, that's all for today! I hope you enjoyed reading this review. Make sure to share it with your friends and family. Don't forget to follow our Insta stories right on our official Instagram handle. Take care; celebrate life.