Simple Face Wash: Review with Ingredient Analysis
In West Bengal, summer feels unbearable. The humidity is so high that one hanky is never enough. Drops of sweat start appearing right after you are done wiping.
In such a condition, skin feels and looks totally exhausted and drained out. Only a splash of a good face wash can take away that amount of tiredness.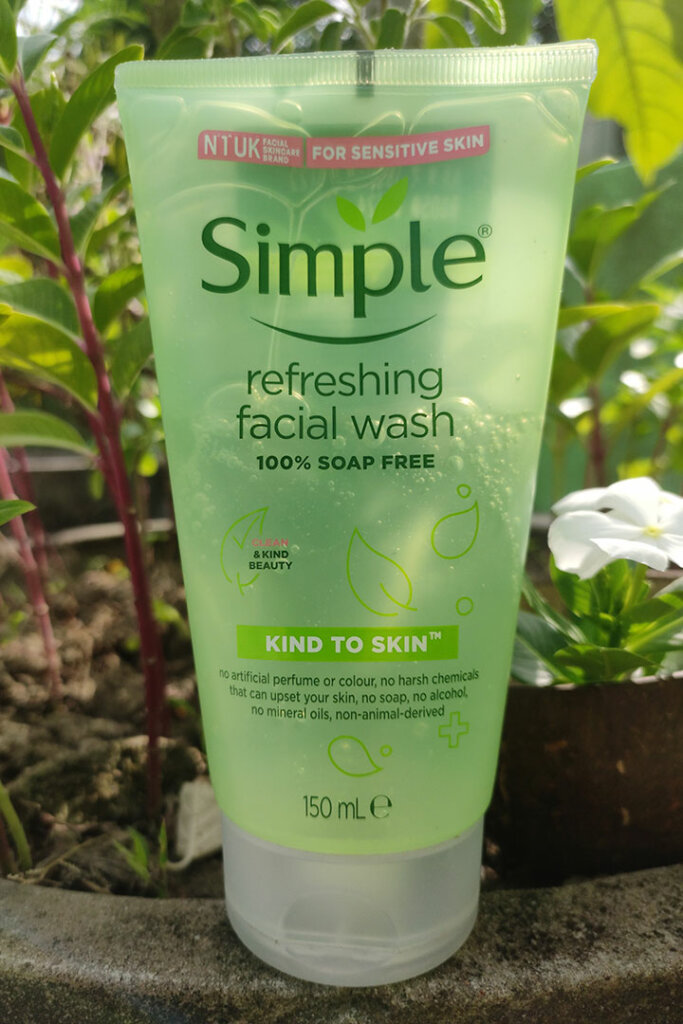 For a long time, I wanted to try Simple Refreshing Face Wash which is also known as Simple Face Wash. Apart from this variant, the brand Simple Kind to Skin has also launched two more variants namely Simple Daily Skin Detox Purifying Facial Wash and Simple Kind To Skin Moisturising Facial Wash.
I wanted to try a refreshing formula this year. So, at the beginning of the humid summer days, I bought this variant. It's been more than 25 days now that I am using this refreshing face wash.
So, did my skin survive the battle? How mild and gentle the formulation is? Know all the answers here.
Table of Contents
Price, Shelf Life, and Purchase Link for Simple Refreshing Facial Wash
Price: INR 385 for 150ml
Shelf Life: 2.5 years
Buy From: Amazon
What does the Brand Claim about Simple Face Wash?
The brand Simple believes in kindness to the skin, to the planet, and to the people. Thus, the brand has formulated a 100% soap-free, artificial colour & dye-free, perfume-free, Paraben-free, and harsh surfactant-free formula.
The brand also says No to Alcohol, Mineral Oil, and Animal-Derived ingredients. Overall, it says No to everything that can upset the skin. As a whole, it is a perfect vegan face wash that is suitable for people with All types of skin including the ones with sensitive skin texture.
Ingredient Analysis of Simple Face Wash
Well! The face wash is all about good features. It is free from soap, alcohol, dye, colourant, perfume, and animal-derived ingredients.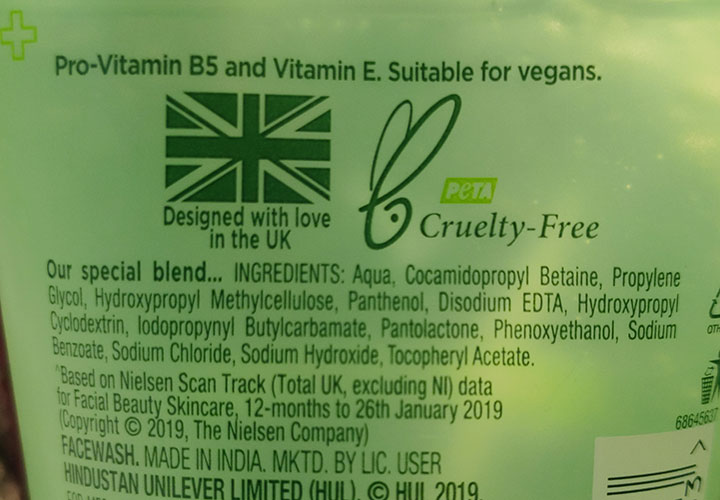 But, how safe are the ingredients safe for the skin and the environment? Let's take a look at the in-depth ingredient analysis of the Simple Refreshing Face Wash.
1. Aqua
Triple-toned water is used as the base of the face wash here.
2. Cocamidopropyl Betaine
It is a moderately safe and one of the widely used surfactants in personal care products that include shampoo, face wash, and toothpaste. etc.
3. Propylene Glycol
This is a moderately safe skin conditioning agent. As per EWG, it is often associated with skin allergies and irritations if the concentration is more than 2%.
I think while there are tons of safe skin conditioners available, the brand could have easily used some other alternative.
4. Hydroxypropyl Methylcellulose
A safe component that functions both as a thickener and emulsion stabilizer.
5. Panthenol
This safe ingredient is a form of Vitamin B5 that basically works as a moisturizer.
6. Disodium EDTA
A safe component that functions as a chelating agent. It helps to decrease the reactivity of metal ion if any is present in a product.
7. Hydroxypropyl Cyclodextrin
Another safe chelating agent which works as a stabilizer additionally.
8. Iodopropynyl Butylcarbamate
A moderately safe preservative. As per EWG, it might be toxic if used in products that are to be inhaled/aerosolized. Umm, a bit shocking for sure.
9. Pantolactone
It is actually a safe skin conditioning agent.
10. Phenoxyethanol
Another moderately safe and widely used preservative that is commonly found in drugstore cosmetic & personal care products.
11. Sodium Benzoate
This moderately safe preservative is widely used in foods and personal care products.
12. Sodium Chloride
It is a multifunctional component that works both as a binder and also as a preservative.
13. Sodium Hydroxide
This component helps to balance the pH of a formulation in cosmetics.
14. Tocopheryl Acetate
The most stable form of Vitamin E which is widely used in the personal care industry. It helps to make skin moisturized.
14 ingredients only and that's all! This is definitely one of the best features of the face wash. Also, there is no added colour or fragrance; definitely amazing on the part of the brand.
Talking about the safety of the components, most of the components are moderately safe for both the skin and the environment. Well! Honestly, I expected a better formulation keeping in mind the growing popularity of the brand & its products.
The price of the product is a bit on the higher side and thus, it was more likely that the brand could have chosen better alternatives. Overall, I would like to give the ingredients of Simple Face Wash a rating of 3 out of 5.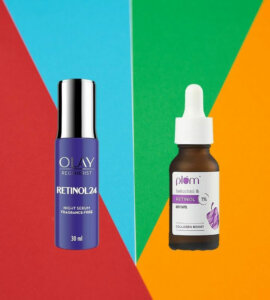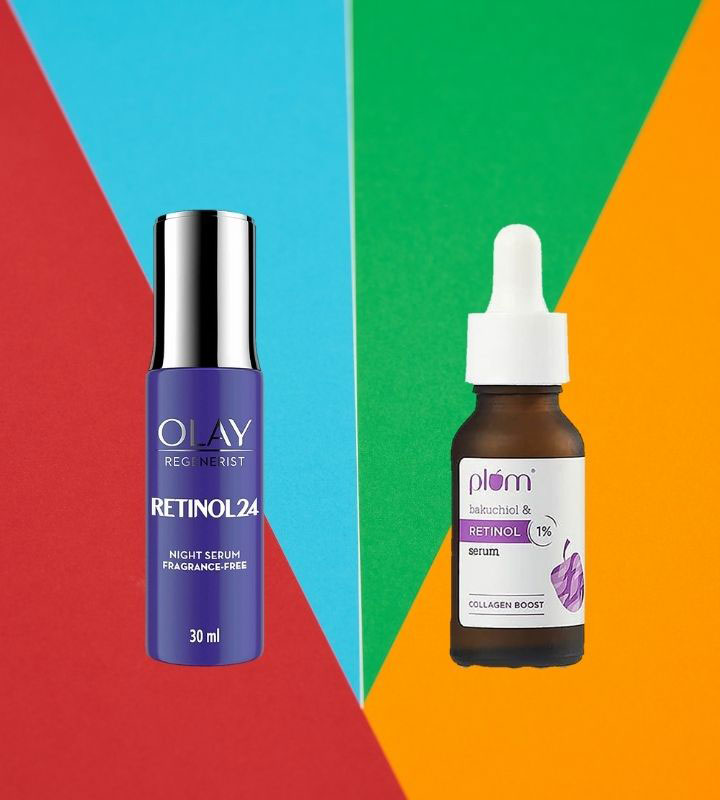 No matter what your skin type is, you can always try a Retinol based serum. But, how to pick up the best? Well! Check out this compilation of the best Retinol Serums that are not only affordable & beginner-friendly but also safe.
Read More
Packaging, Aroma, Colour, and Texture
The face wash comes in regular tube packaging with a flip flop cap. The body is entirely made of see-through plastic. So, you can easily determine when to order your next face wash.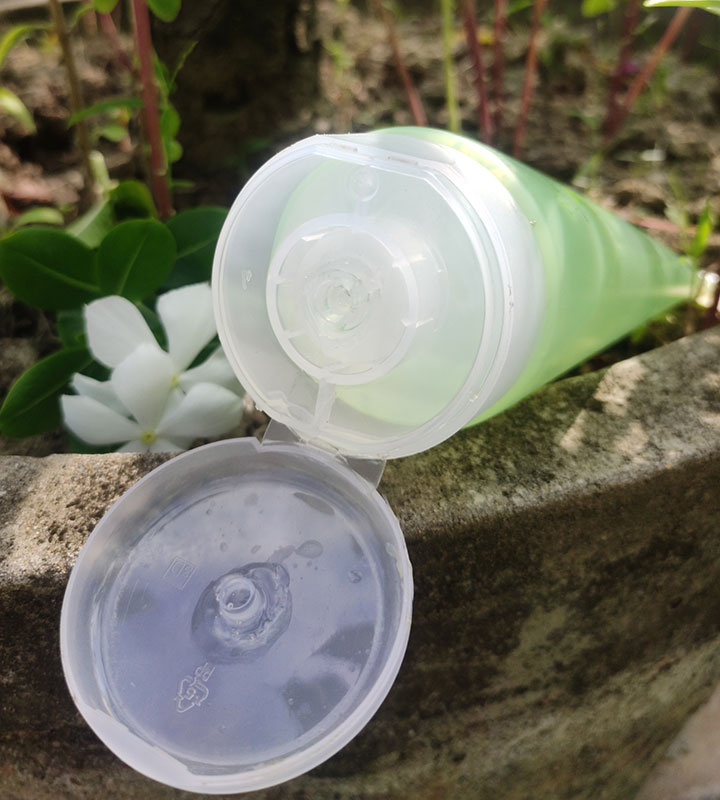 The product has no aroma or colour whatsoever. And, I am not exaggerating at all. As you saw in the ingredient list, there are no such components.
Simple Face Wash is a gel-based face wash. It would be best to describe the texture as a colourless gel that is easy to spread.
My Experience with Simple Refreshing Face Wash
During all these weeks, I have used this face wash twice a day i.e. in the morning and in the evening. I just squeeze a pea-size amount of the face wash and apply it all over my wet face & neck.
It spreads smoothly and nicely. After massaging for a good 10-15 seconds, I wash off my face & neck with cold water. Lukewarm can also be used but as it is summer, I prefer cold tap water more than anything else.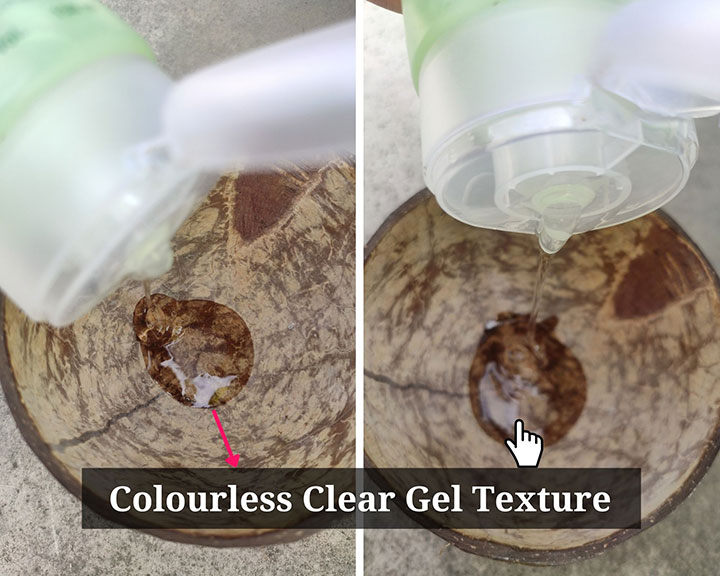 It takes quite a few splashes of water to wash the gel completely off my face. So, it is definitely not an easy-to-wash-off texture.
In all these weeks, I have observed quite a few things post-wash-off. Here are the things.
The face wash easily takes away all the tiredness and dirt. My skin feels clean, smooth, and hydrated afterwards.
I would not claim that the hydrating feel stays forever. My super dry skin stays hydrated for 5-7 minutes at max.
It is important to moisturize well or at least start the daily skincare regime within that span of time. Otherwise, the skin might feel stretchy.
Skin definitely looks a bit brighter right after using this Simple Face Wash.
Just a small quantity is required for each wash. It would easily last 2 months for a single user.
Is Simple Face Wash Suitable for Oily, Acne Prone, and Sensitive Skin?
This basic face wash is perfect for all skin types. It is free from harsh additives and is a non-comedogenic formulation.
I have super sensitive skin; yet. I did not find any rash or allergic reaction. Thus, people with all skin types even the ones with oily and acne-prone skin types can use this face wash.