MY HOLY GRAIL (HG) COSMETICS:Part I
Hello my beautiful queens…how are you all?Welcome to Cosmetics Arena. First of all thank you soo much for visiting this blog and thank you also for celebrating womanhood with us.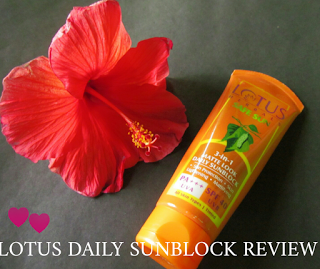 This week I have decided to talk about my favourite cosmetics which I frequently use. Today I am here to review my HG Sunscreen which I have been using for almost a year. Though you can predict the affirmative tone in my voice but still let me take you to the review.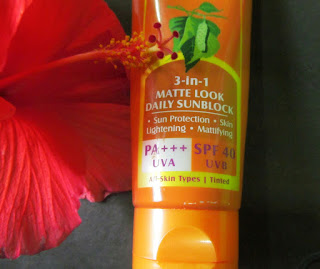 Ingredients

: Please take a look at this image.

What does the product claim?
Take a look.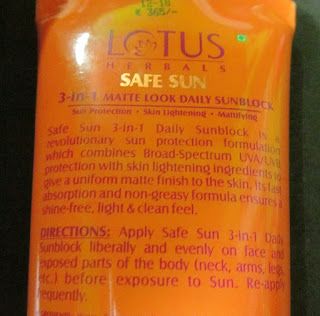 What I love the most about this product that it is tinted and gives an effect of simple foundation. It is matte and does not cast any whitish tone on skin. It covers a broad spectrum i.e. UVA and UVB. SPF 40 is quite good for daily use because over the years Global Warming has become worse only.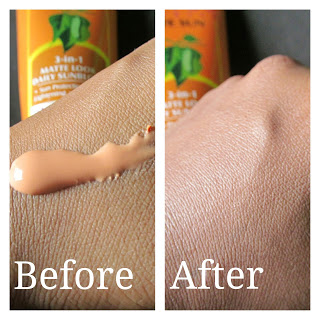 The formula is non greasy and gives a fresh look in morning. Because it is tinted I do not use foundation, but still my skin looks a tone lighter. It smells awesome, 😜😜another factor why I like this one. The base material is Kaolin which is a lovely ingredient. Packaging is not so extraordinary, a tube with a simple flip cap.  I have dry and sensitive skin,  but this sunscreen never caused me any pimple or acne. 
Now, let us take a look at the pros and cons.
Matt snscreen with SPF 40 and covers a wide spectrum including UVA and UVB.

Suitable for ALL SKIN TYPES.

An affordable daily sunscreen.

Enriched with Birch or Betula extract, Mallow extract and Hops extract.

Does not trigger any breakouts.

Provides one tone lighter skin tone.

Non oily formula.
Methyl Paraben and Propyl paraben.

Very very boring packaging.
Yes yes ..😄😄I definitely recommend this product. And I believe it deserves to be a HG sunscreen. Lotus is a trusted brand and I highly recommend this product. ..😊😊😊
Thank you once again. I hope you like this. Take care and spread the message that being a woman is special and we should memorize this again and again. 

Thank you for reading. Please leave your valuable comments here. Love you all..😊