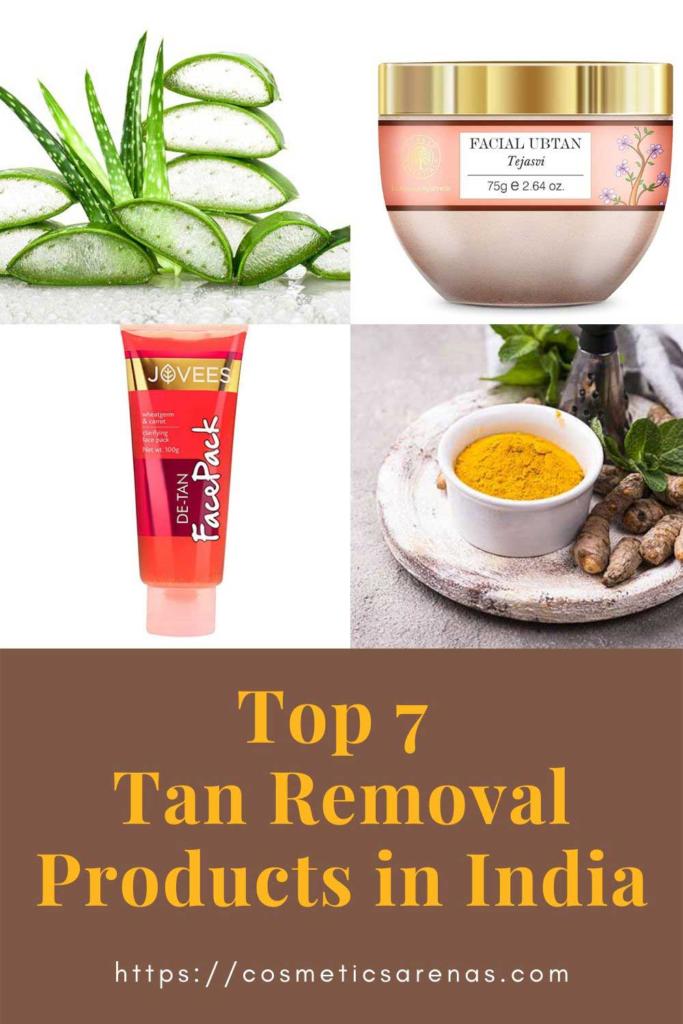 Best Tan Removal Products
in India
Well! We all would agree with one thing that summer is colourful. Everything seems cheerful except for the harsh rays of the sun. Long exposure of the sun rays to the skin can cause hyperpigmentation. The affected part of the skin looks dry, dull, malnourished, and dehydrated. But, the solution of all of these things is definitely not stepping outside in summer.
The solution lies in both cosmetics and Ayurveda. In Ayurveda, there are many healers that remove tanning. There are many tan removal products in India as well that effectively remove tan. So, in this article, I am going to provide you with a complete guide to remove skin tan. I have seen that if we treat a skin problem with both cosmetic and a natural remedy, the problem gets solved faster. Get ready to embrace Ayurveda and also the best products to remove tan effectively.
Table of Contents
List of the 7 Best Tan Removal Products in India: It's Time to Work on Those Tans
Well! In the following compilation, I have enlisted everything that removes suntan like face packs, ubtan packs etc. Trust me! All of these are quite effective in removing tan. Let's begin now!
1. O3+ Purifying Sulfur D-TAN Pack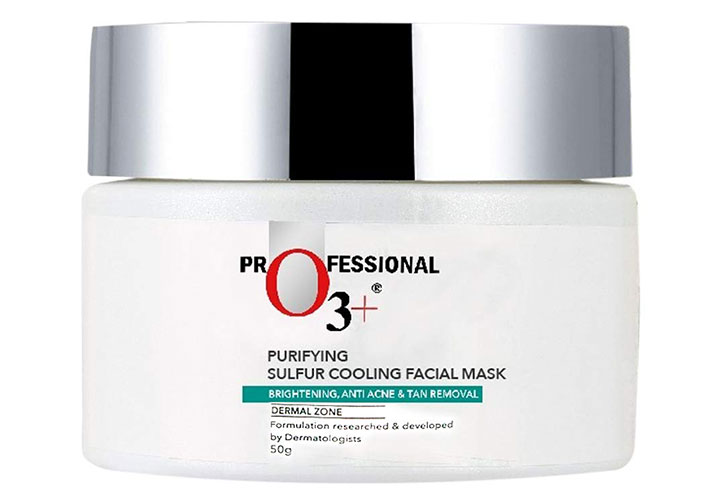 Shop Now!
When it comes to facial kits or face packs, nothing can beat O3+. It is a well-acclaimed brand and especially this D-tan face pack is one of the best. This pack is enriched with the goodness of Camphor Oil, Pea Extract, Eucalyptus Oil, Clove Oil, and Titanium Dioxide. All of these components are a boost for the skin. I believe that if this face pack used along with natural Ayurvedic remedies, then your tan would vanish within no time. Here goes a list of things the users have experienced after applying this pack.
Pros

Silky creamy texture that spreads easily
Instant result can be seen
Provides a pretty cool effect which feels amazing during summer
Skin does not feel dry; in fact, it gives a soothing feeling
Skin looks brighter

Cons

If you have acne or sensittive skin, it is better to avoid this face pack.

If you are running out of time, then you should definitely go for this. Overall, there are enough reasons to call it one of the best tan removal products in India. Get ready to remove those stubborn tans without any effort.
2. VLCC Clear Tan Fruit Face Pack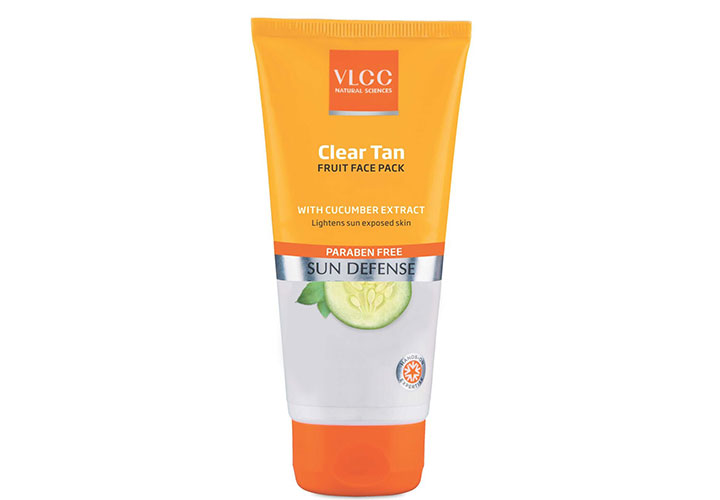 Shop Now!
VLCC is indeed one of the most trusted names ever. I can still remember my first ever salon experience where I chose VLCC De-Tan face pack. It was an amazing experience; my tan got removed almost instantly. This face pack not only comes in an attractive but is also enriched with beneficial ingredients like Aloe Vera Extract, Almond Oil, Pineapple extract, Zinc oxide, Mulberry Extract, Cucumber Extract, Titanium Dioxide, Kaolin, etc. I love clay-based face packs especially the ones with Kaolin and French Clay. Check out what else makes this one of the best products to remove tan in India.
Pros

Rich creamy texture that dries out quickly
Removes tan within 3 uses
Ideal for Oily, Combination, and even Sensitive skin people
skin looks smooth, soft, and flawless
Perfect for daily usage

Cons

Only key ingredients are mentioned

VLCC De-Tan face Pack is indeed one of the best tan removal products in India as it is pretty effective and affordable at the same time. Removal of tan had never been this easy.
Skin rashes often give us headaches. Good news is that those can be healed! Check out how to get rid of skin rash using easy home remedies.
Read More
3. Jovees De-Tan Face Pack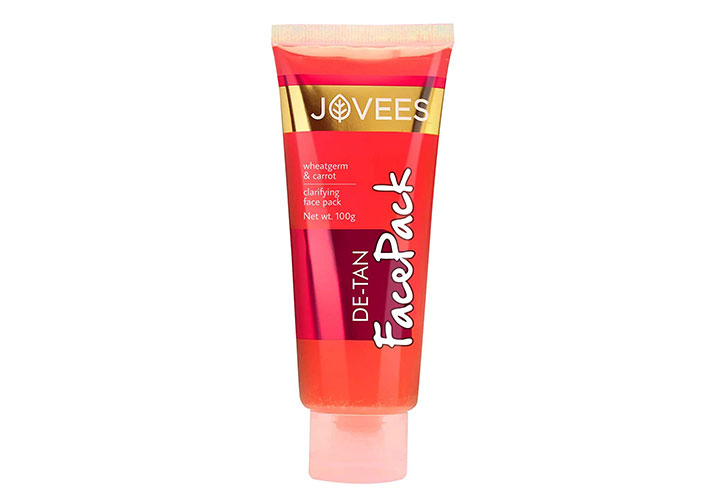 Shop Now!
Since its inception, Jovees has been adored by many people. Not all the products from this brand are good. But there are many that are quite striking and this De-Tan face pack is indeed one such. It is a Fuller's Clay-based face pack that has ingredients like Carrot, Wheatgerm, Olive, Honey, etc. Check out why the users call it one of the best products to remove tan.
Pros

Beautiful creamy texture
Mild pleasant fragrance
Removes tan within 2 usage
Makes skin hydrated
Improves the texture of the skin
Face feels moisturized after wash off
Ideal for all skin types

Cons

It works the best only if you have mild tan or skin discoloration. So, if you use this face pack along with an ayurvedic traditional remedy, you can remove even the most stubborn tans as well.
4. Mamaearth Ubtan Face Mask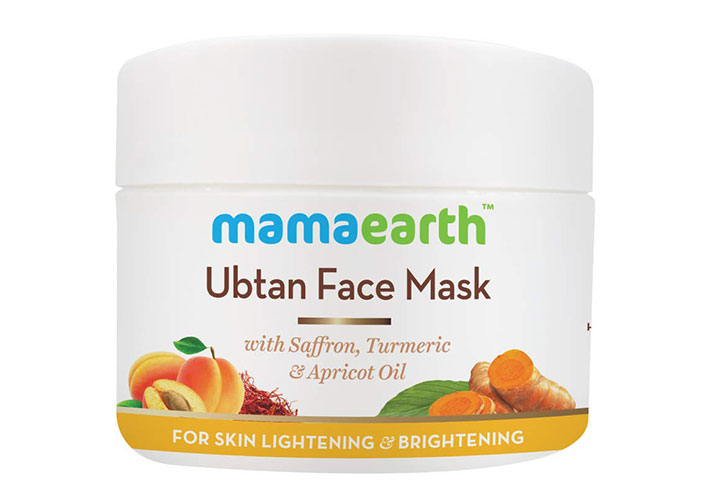 Shop Now!
Well! Very recently, I have started using Mamaearth products. And, I must say that the brand does a lot of research before launching any product. The ingredients of any of their products are all quite safe and the products are mostly free from harmful chemicals. This face pack is enriched with Turmeric, Mulberry Extract, Cucumber Extract, Papaya Extract, Basil Oil, Peppermint Oil, Eucalyptus Oil, Chamomile Extract, and most importantly, Glycolic Acid. Honestly, at this price tag, this is one of the best tan removal face packs that a brand can offer. Let's check out the experience of the users.
Pros

Creamy paste like texture that spreads out evely
Removes mild skin tan and discolouration from the first application itself
Makes skin smooth and glowing
Pleasant aroma

Cons

I would not recommend this face pack for people with severe acne and also with sensitive skin.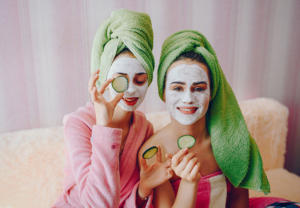 Are you looking for the best facial kits in India? Then, consider this an ultimate facial kit for both men and women, Check this out,
Read More
5. Skincare Villa Ubtan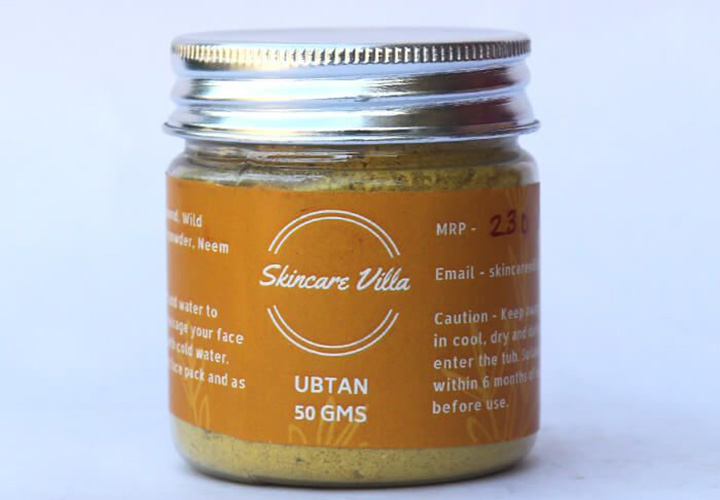 Shop Now!
Ubtan is one of the best ancient remedies to treat sunburn and sun-damaged skin. Ubtan can be prepared at home too. But, that can be quite hectic. Most importantly, that real challenge lies in finding all the pure graded ingredients of ubtan. Thus, you need these ready-made ubtan face packs. Skincare Villa is one of my favourite brands for organic products. The brand has a range of products under the name and all are pure & effective at the same time. This ubtan is enriched with the benefits of Moong dal, Oats, Almond, Wild Turmeric, Sandalwood, Rose Petals powder, and Neem powder. Well! No such additives, preservatives, and colours are added to this pack. Take a look to know why I call it one of the best tan removal ubtans in India.
Pros

Affordable
Pure graded ingredients are used here
Suitable for all skin types
It can be used a mask, cleanser, and also as a scrub at the same time
The pack brings significant difference to even the most severe tan in just the first application.
Imparts a beautiful and healthy glow to the skin

Cons

Nothing as such
It is not only the most affordable tan removal products in India but also one of the most effective ubtans as well. For best results, mix this pack with pure rose water or raw milk or even pure milk cream (malai).
Directions to Apply an Ubtan Face Pack
Take a sufficient amount of the ubtan in your palm and mix it with sufficient water or raw milk. Apply on your face & neck or on the affected skin. In case, you want to use the pack as a cleanser or a scrub, then massage for 20 seconds and wash off with cold water. If you like to use it as a face pack, keep the pack for 15-20 minutes and wash off with cold water.
An ubtan can be mixed with other ingredients as well. Chemical-free ubtans are highly customizable and it is another reason behind their popularity.
6. Kama Ayurveda Suvarna Haldi Chandan Face Pack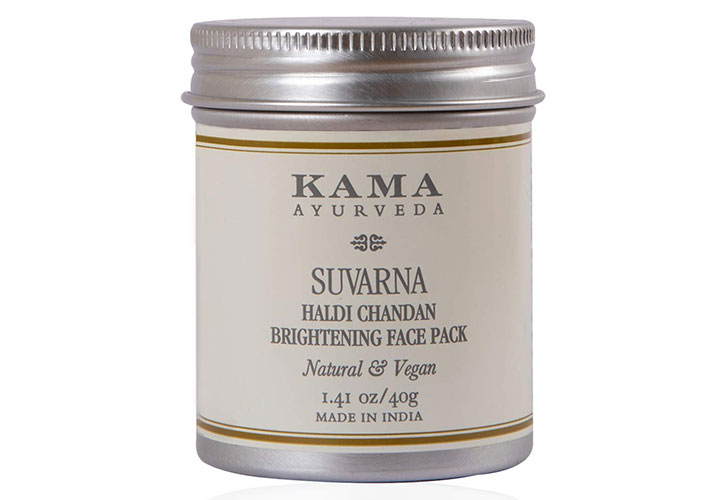 Shop Now!
Last two spots have been reserved for luxury Ayurveda brands. And, when it comes to luxury Ayurvedic cosmetics, Kama Ayurveda is always my first preference. This face pack is loaded with Fuller's Earth, Turmeric, Sandalwood Oil, Orange Peel, Neem Leaves, Rose Petal, and Oatmeal. The ingredients are simple yet full of potent benefits. It comes in a powder form. So, just like the previous one, all you have to do is to mix 2 TBSP of this pack with sufficient rose water or raw milk. Apply all over your face and neck or anywhere you want. Keep intact for 20 minutes and wash off with cold water. Here are the results that you are going to experience.
Pros

Brilliant choice of ingredients
Removes visible difference to suntan from the first application
Skin looks glowing and bright
Beautiful aroma

Cons

Althought the brand claims it suitable for all skin types, yet people who have acne-prone and sensitive skin often do not get desired result from this ubtan
Extremely pricey in comparison to the quantity offered
As a whole, this face pack is one of the purest and harsh chemical-free tan removal products in India.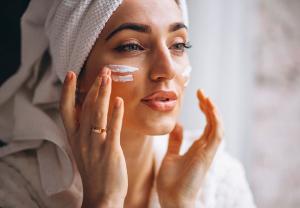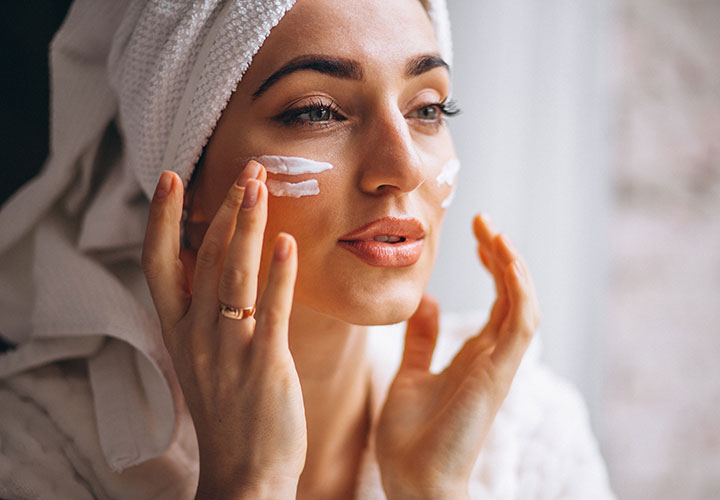 Know how to choose the best face wash as per your skin type, This is an ultimate beauty 101 that is going to blow your mind.
Read More
7. Forest Essentials Facial Ubtan Tejasvi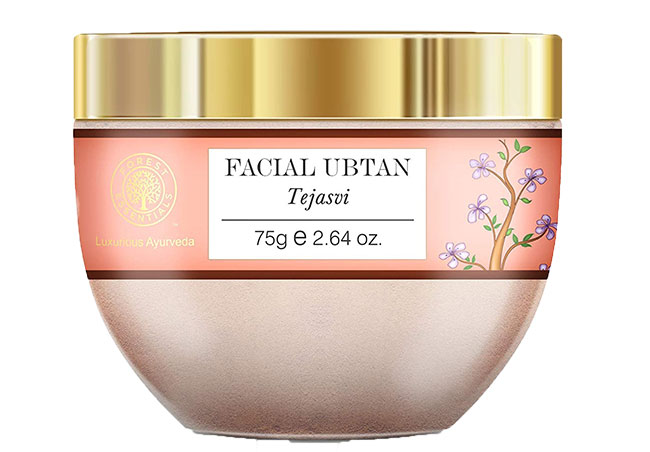 Shop Now!
Not every ubtan is kid-friendly, but this indeed is. Forest Essentials is one such luxury brand that has a vast range of products. It is enriched with Sandalwood, Almond, Saffron, Turmeric, Sweet Almond, Pistachio, etc. Instead of mixing it with water or rose water, mix it with lukewarm raw milk for the best results. The ingredients make this ubtan one of the best tan removal products in India for normal to dry skin. Check out what the users have to share about this ubtan.
Pros

Excellent ingredients
An effective cleanser and exfoliator
Removes tan significantly
Makes skin bright and glowing
Does not make skin dry or stretchy; in fact, it is quite hydrating

Cons
Trust me! If you are into luxury cosmetics, then you must try this ubtan. It is one of the best luxury tan removal products at this point in time.
5 Simplest Home Remedies to Remove Tan Effectively
There is no doubt that all of these face masks or ubtan face packs have the ability to stand against suntan. But, if these tan removal products are accompanied with a few DIY remedies, then the tan removal process would be faster and more effective.
It is said that our kitchen holds all the secrets and the answers to every problem. You would be surprised to know our very own spices and vegetable oils are the keys to solving many skin and hair disorders. In the following section, I have shared 5 recipes to remove tan at home. If you follow the steps properly, your tan would adieu goodbye within no time. So, let's talk about magic.
A. Turmeric Milk Magical Pack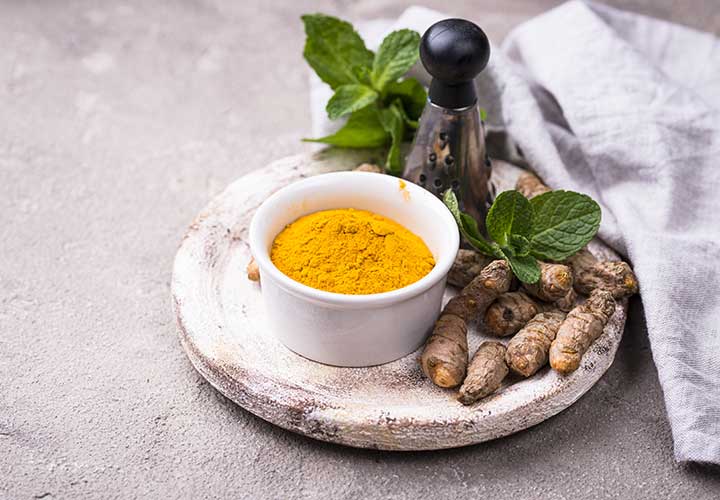 Turmeric is an age-old remedy to treat sun tan, hyperpigmentation, and many other skin disorders. In fact, if you can purchase Kasturi Manjal or Wild Turmeric, you would surely get better results. The healing properties of Turmeric and raw milk make this face pack an incredible DIY recipe.
Wet your face with luke-warm water. It would help to open the pores.
Take two table spoons of Raw Turmeric ( better if organic and free from artificial colours) and two table spoons of Raw Milk.
Make a smooth paste and apply all over your face & neck. In fact, you can apply this pack to other sunburnt areas as well.
Keep the pack until it gets dried off.
Wash off with cold water.
Trust me! This DIY recipe along with any readymade face pack would make your skin even-toned and tan free within no time. For better and faster results, you can also add 3 drops of Kama Ayurveda Jwalini Oil to the mask.
B. Milk and Oatmeal Smoothie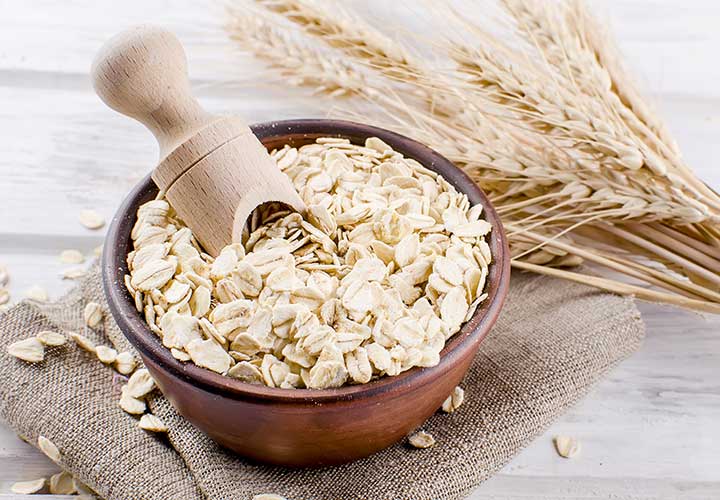 Milk is enriched with AHA, Vitamin Bs, and other potent antioxidants. And all of these components make this ingredient one of the best home remedies to remove suntan. On the other hand, oatmeal is an amazing exfoliator. It is anti-inflammatory and rich in antioxidants. Thus, it is a boon for both dry and oily skin beauties. This smoothie recipe is one of my favourite tan removal recipes forever.
Wet your face or the affected area with lukewarm water
Take two TBSP raw milk and three TBSP Oatmeal.
Make a smooth paste and apply on over.
Leave the mask until it is half dried.
Exfoliate light handedly and finally wash off with cold water.
This is such a face pack that can be applied regularly. From all the perspectives, it is one of the most hydrating and moisturizing de-tan face pack ever. You can also a few drops of Lavender Essential Oil to the pack to increase efficacy.
C. Lentil and Cucumber Paste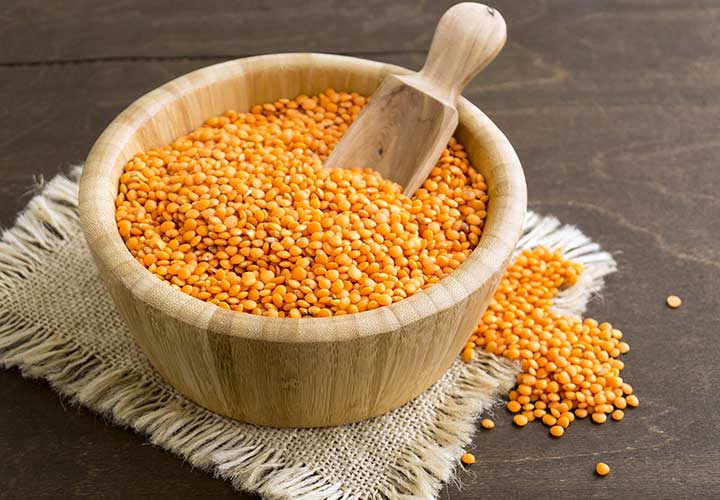 This is one of the best tan removal remedies for oily skin. Lentil especially Red Lentil helps to make skin oil-free and acne-free. It cleanses skin pretty well. Cucumber, on the other hand, is loaded with Vitamin C and Caffiec Acid. Both of these components are anti-inflammatory and thus, Cucumber helps to calm down the sun-damaged skin.  Here goes the recipe.
Take three TBSP of Red Lentil or any Lentil and soak for a few hours in cold water.
Cut a medium size peeled-cucumber in small pieces.
Blend these together to make a smooth paste. You can also add a few drops of Lavender Essential Oil or Tea Tree Essential Oil.
Apply all over your face and neck ot on the affected portion of your skin.
Let it get settle for at least 30 minutes.
Wash off when the mask has almost dried off.
This is such an amazing mask that can be applied every alternate day. It not only helps to hydrate your sun-damaged skin but also helps to disappear the blemishes. In fact, you can also add Gram Flour (or Besan) to the pack.
->> Always try to use a face brush to apply a face mask. In case, you don't have any, make sure you have cleaned your hands properly before blending it.
D. Splash of Milk and Aloe Vera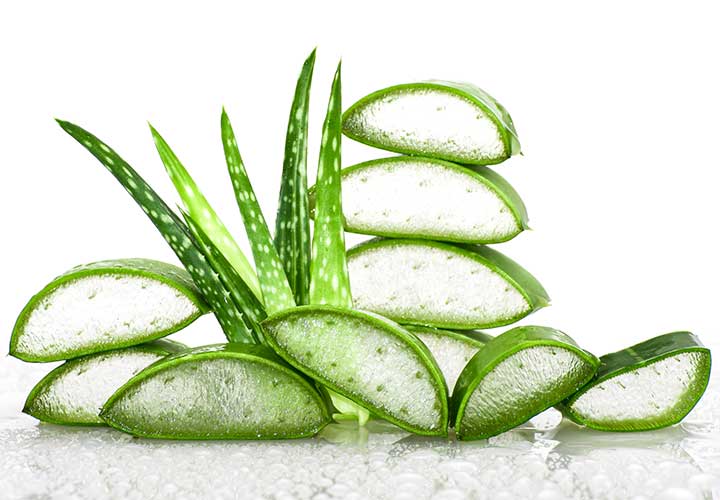 Just like Raw Milk, Aloe Vera is one of the best anti-inflammatory ingredients. It is loaded with Vitamin A & C, antioxidants, and enzymes. This mask is most effective for heavily sunburned and damaged skin. So, here goes the recipe.
Take 3 TBSP raw milk and 3 TBSP aloe vera gel. Blend until the texture of this mask looks like a gel.
Apply this soothing gel mask on your damaged skin.
Keep it on for 30 minutes at least.
Wash off with cold water
Overuse of Aloe Vera makes the skin dry. So, try not to use this mask more than thrice a week. If you accompany this pack with an Ubtan face pack, the tan would vanish faster than your imagination.
Make sure to use pure Aloe Vera Gel. In case you are using a ready-made Aloe Vera gel, then check the label to confirm the purity of the product.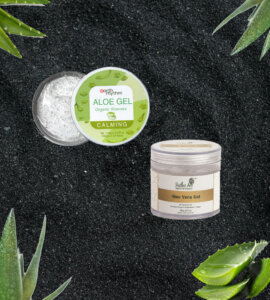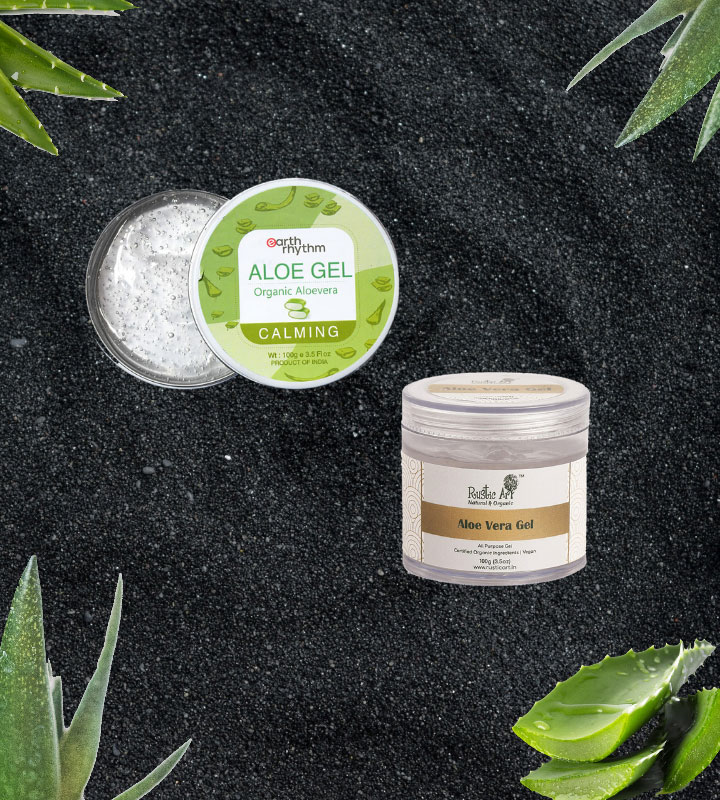 Your search for the best aloe vera gel in India might end here. This is a compilation of the best aloe vera gels that are free from artificial harsh chemicals like colourant, fragrance, etc. Check out.
Read More
E. The Divine Touch of Sandalwood and Saffron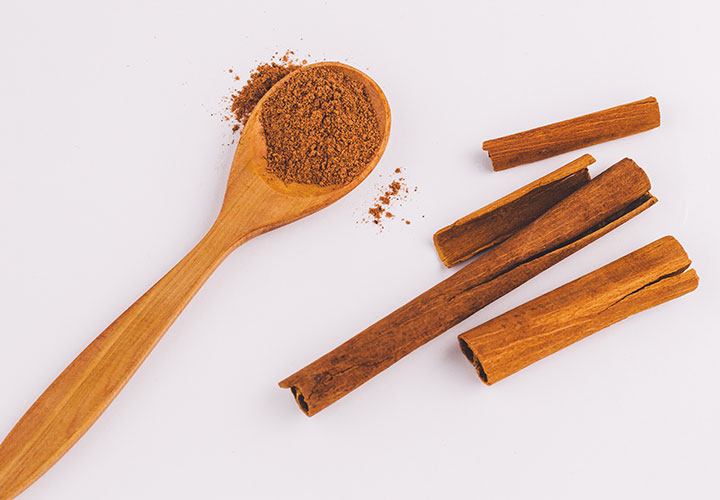 Sandalwood is one of the best age-old remedies to soothe sunburnt skin. It is anti-ageing and is absolutely magical for every skin type. Saffron is anti-inflammatory too that is rich in antioxidants and vitamins. So, when these two are combined together, a divine mask is all you get. Undoubtedly, it is an excluding tan removal face mask. Sandalwood and Saffron are not something that is easily available in every household. But, in case you keep these and you want to use these for skin care as well, then here goes a recipe.
Take one tablespoon of Sandalwood powder and a pinch of Saffron. Mix it with sufficient amount of pure rose water or with a chemical free toner.
Apply this paste on the affected area and keep it in tact for 30 minutes or until the mask gets dried off.
Wash off with cold water
Use this mask twice a week for the best results. You can also add Sandalwood Oil to this pack. So, which of these face packs you are going to apply this week?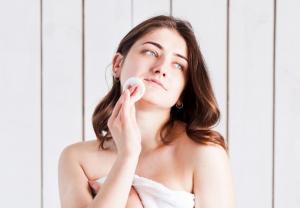 A proper CTM routine is enough to improve the skin. Check out a compilation of the best toner for face, oily skin, dry skin, acne prone, and sensitive skin in India for the ultimate glowing skin.
Read More
Final Thoughts
No matter how stubborn your tan is, if you take care of your skincare regime, those tans would vanish for sure. All of these tan removal products are beneficial and effective. If you combine any of the above-mentioned face pack with the homemade recipes, your tan would be no longer there.
And, that's all for today! I hope you find this article helpful. Make sure to subscribe to Cosmetics Arena for more such articles. By the way, my favourite face pack is the one with Oatmeal and Milk, what's yours? Let me know in the comment section below. Take care; keep celebrating life.