We all love products that multitask. And strobe cream is one of those fantastic products. It's like a highlighter, primer, and moisturiser all in one!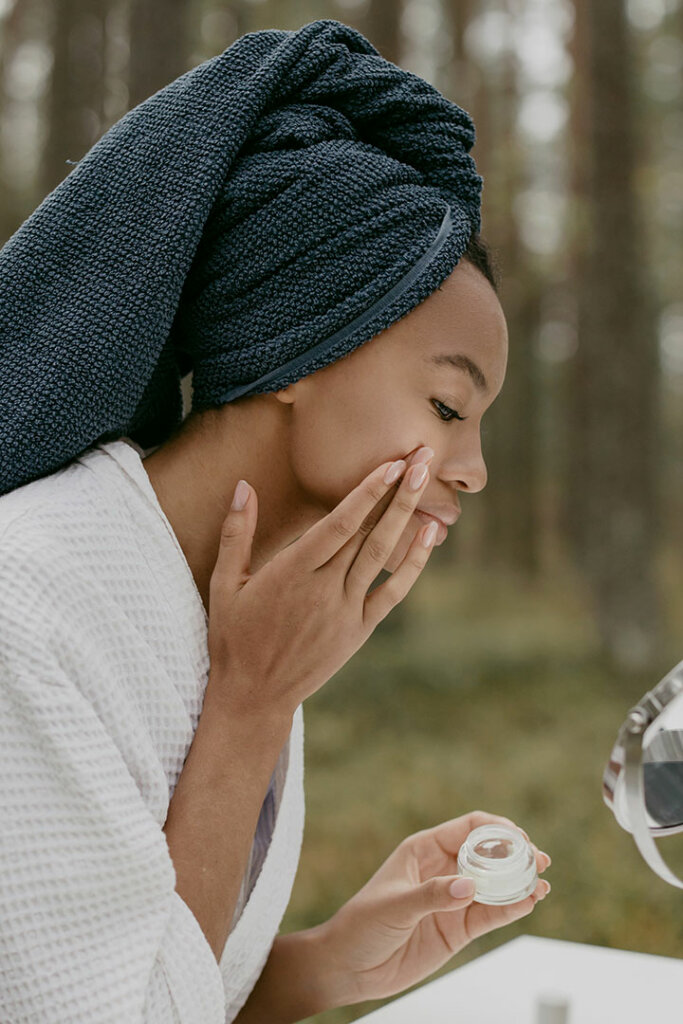 If you're looking for an easy way to add glow to your skin, read on to know how a strobe cream can be your knight in shining armour.
Before we get into the tips, let's first understand what a strobe cream is and what it does.
What is a Strobe Cream?
Strobing is a popular trend in makeup, as it can create a natural and flattering look. And it's crucial to choose products from a reputed Cosmetic Manufacturer to get the desired results.
These creams typically contain light-reflecting particles that reflect light, giving the skin a luminous appearance. Strobe creams can highlight specific areas of the face, such as the cheekbones or bridge of the nose.
Strobe creams from brands like Lotus, Nako Cosmetics, etc. contain hydrating ingredients like vitamin E, white mulberry, and Japanese sakura, which give the skin a natural dewy finish.
The key to strobing is to use a light hand, as too much product can make the skin look greasy. 
Pro Tips to Apply a Strobe Cream
WAY#1: Mix with your Foundation
Strobe Cream is crafted to give your skin a radiant boost. It can be used alone or mixed with your foundation.
Add a small amount of strobe cream to any foundation of your choice and mix it until it's evenly blended.
Then apply this mixture like your foundation. It will give you better coverage and a luminous finish, giving you brighter and more awake-looking skin.
Don't go overboard, as it can make your skin look greasy. Start with a small amount and build up until you find the perfect balance for your skin type.
WAY#2: Use as a Highlighter
Strobe cream is a type of highlighter that adds dimension and radiance to your skin. Start by applying the Strobe Cream to the areas of your face you want to accentuate, such as your cheekbones, brow bones, and cupid's bow.
Then, blend the product outwards with your fingers or a brush. Set it with Finish-Up Dewy Makeup Fixer And Mist to help it stay in place all day long. 
WAY#3: Layer Underneath your Blush
Applying a strobing cream underneath your blush will give you a natural shine and the extra pop of colour you desire.
Apply your strobing cream as you would, then layer your favourite Lotus Makeup Ecostay Long-Lasting Silky-Smooth blush.
It'll add a dewy and blushy glow to your cheeks. You'll be surprised at how much more youthful and radiant your complexion will look!
WAY#4: Use on the Inner Corner of your Eyes
The inner corner of the eyes is the thinnest and most delicate skin on your face, making it more susceptible to showing lack of sleep, dehydration, and stress.
Using a small amount of strobe cream on the inner corner of your eyes will instantly brighten up the area and make you look more awake. It is the perfect pick-me-up when you're tired or need a little boost!
WAY#5: Mix it with Moisturiser for Daily Glow
This application is best for days when you want a no-makeup look or are in a hurry. Mix your strobe cream with your moisturiser for an added glow.
The extra hydration from the moisturiser will help to give you a dewy finish. Plus, it will make the application easy and even.
Add a pea-sized amount of strobe creme to gel-based sunscreen and mix it in the palm of your hand before applying it to your face as usual.
It will give you a healthy and radiant look. You can also use this technique to create a luminous base. 
Everyone wants that dewy, healthy and radiant skin- and there's no better way to get it than by using a strobe cream.
The best part about the strobe cream is that it comes in many shades. You can choose one that suits your skin's undertone. No more elaborate contouring – a strobe cream is all you need to get that natural, healthy skin glow.