Dr. Sheth's Oat and Zinc Mineral Sunscreen| SPF 53| PA+++: Review with Ingredient Analysis
As a blogger and influencer, I always have to try a number of skincare products at the same time. You would often find me stuck between two moisturizers or two face washes.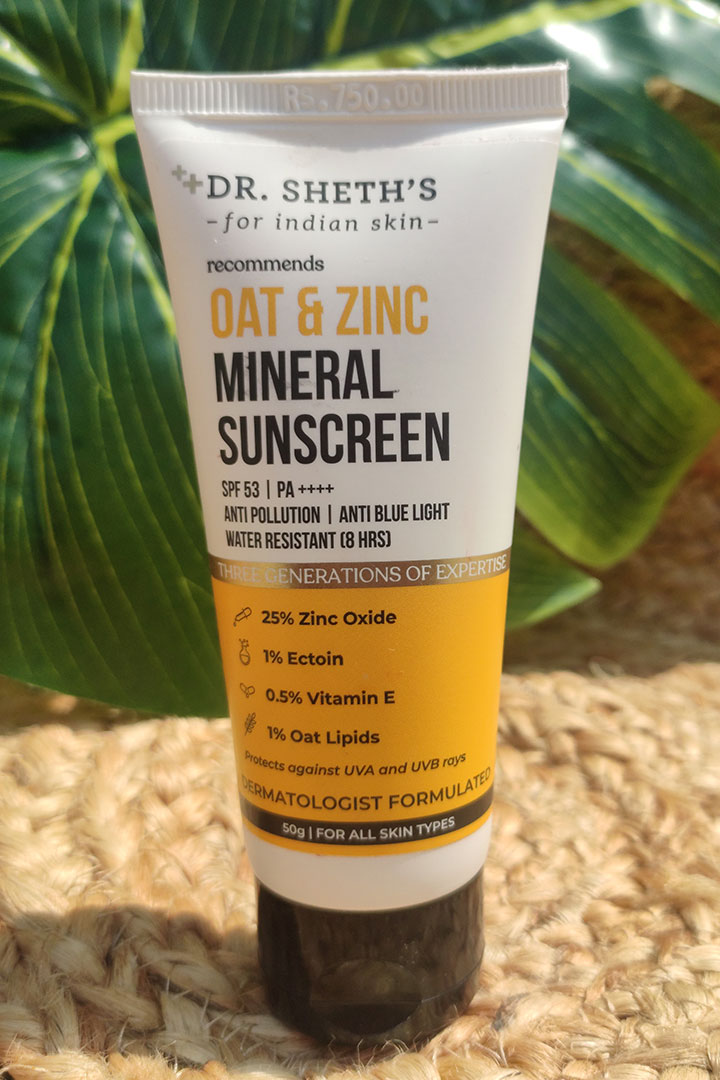 But, there is one thing that I try not to mess with. Yes! It's a sunscreen. I am pretty particular about the sunscreen I put on my dry and sensitive skin.
Well! I broke the rule lately when Dr. Sheth's came up with a very interesting Mineral Sunscreen. I bought it on the day of its launch.
It's been a couple of weeks already that I am using this sunscreen. So, how is it? Is it unique? Is the formulation good enough? It's time to know all the answers.
What is a Mineral Sunscreen?
As the name suggests, it is a sunscreen where a mineral such as Zinc Oxide or Titanium Oxide is used as an active ingredient.
Mineral sunscreen is quite different from chemical sunscreen. In the latter one, sunscreen simply penetrates the skin layers and protects the skin cells by dissipating the harmful rays.
Whereas, a mineral sunscreen stays on the top of our skin layers and reflects away the sun rays.
Often, mineral sunscreens are called Physical Sunscreen as they work as a barrier between the UV rays and our skin cells. A physical sunscreen forms a number of tiny mirrors that reflect back the harmful UV rays as much as the SPF offers.
Basic Details about Dr. Sheth's Oat and Zinc Mineral Sunscreen
Price: INR 750
Shelf Life: 24 months
Buy From: Official Website of Dr. Sheth's 
What does the Brand Claim about Dr. Sheth's Oat and Zinc Mineral Sunscreen?
It's time to give your skin broad-spectrum protection against the vicious UV rays, blue light, and harmful pollutants.
This sunscreen is armed with 25% Zinc Oxide, 1% Ecotin which is a bacterial ferment that saves the skin from inflammation.
The water-resistant formula comes with an SPF of 53. Get ready to protect your skin against UVA and UVB rays.
Ingredient Analysis of Dr. Sheth's Oat and Zinc Mineral Sunscreen
When Dr. Sheth's announced about formulating this sunscreen, one thing I knew for sure. The brand would definitely disclose the ingredients and so it did.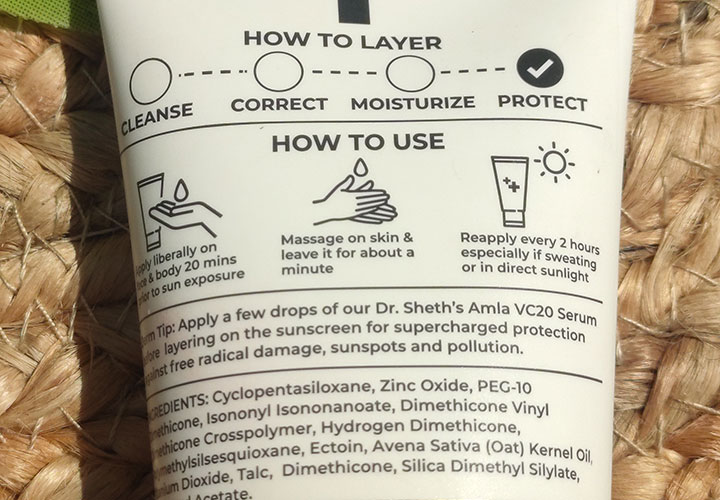 The ingredient list is quite simple as it only consists of 14 ingredients. Here is an in-depth analysis of all the components of this mineral sunscreen.
1. Cyclopentasiloxane
A moderately safe skin-conditioning ingredient that is widely used in moisturizers and sunscreens. It is basically a Silicone component that gives a slippery effect to the product.
2. Zinc Oxide
This sunscreen contains 25% Zinc Oxide which is a safe sunscreen agent.
3. Oat Lipids
A non-comedogenic oil that is rich in antioxidants. It helps to keep the skin moisturized.
3. PEG-10
Functions as a binder.
4. Dimethicone
A Silicone component that functions as a skin conditioning agent. It also offers a slippery effect to the sunscreen.
5. Isononyl Isononanoate
A safe skin conditioning agent.
6. Dimethicone/Vinyl Dimethicone Crosspolymer
A crosspolymer that basically functions as a viscosity controller in cosmetics.
7. Hydrogen Dimethicones
This component usually comes with sunscreens containing Zinc Oxide and Titanium Dioxide in order to minimize the white cast.
8. Polymethylsilsesquioxane
A little known Silicone that improves the spreadability of the sunscreen.
9. Ectoin
It's a bacterial ferment that protects the skin from inflammations.
10. Titanium Dioxide
Another safe and widely used sunscreen agent. Comparative to Zinc Oxide, Titanium Oxide is a bit pricey. Naturally, the inclusion of this component might increase the price of the product.
11. Talc
Talc absorbs excess moisture; thus, making the texture of the products smoother.
12. Dimethicone
Silicone component that builds a protective layer around the layers of the skin.
13. Silica Dimethyl Silylate
A safe anticaking agent that also functions as an emulsion stabilizer.
14. Tocopheryl Acetate (Vitamin E)
An excellent antioxidant that also works as an emollient.
And, that's all! As you can see, this sunscreen is basically a blend of Silicone components and Mineral Sunblocking agents. The best part is that it is fragrance-free and no colour is added here too.
Overall, there is hardly any reason to hate this ingredient list. I would love to give the ingredients of Dr. Sheth's Oat and Zinc Mineral Sunscreen a rating of 4.5 out of 5.
Packaging, Texture, and Aroma
The sunscreen comes in the usual flip-flop packaging. The entire tube is made of sturdy plastic. Everything is mentioned on the label and also on the carton too. The packaging is quite travel-friendly.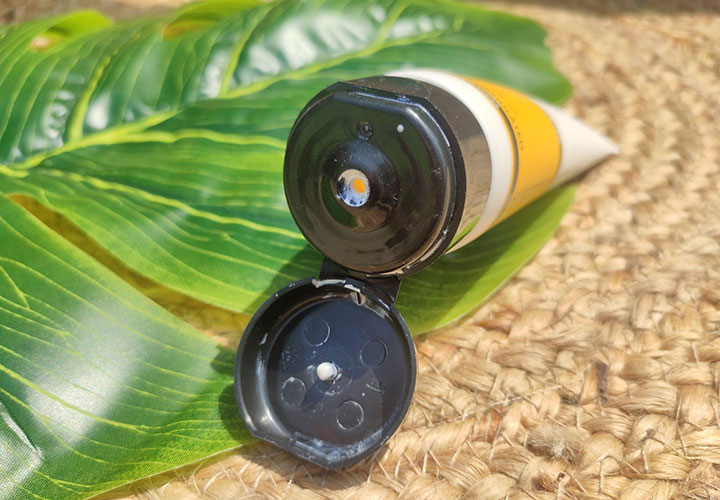 If you have ever used a powder cream, then you might know what I am talking about. The texture of this sunscreen is exactly the same. It is a bit powdery and also a bit creamy. As a whole, the sunscreen is easy to spread out due to its runny texture.
As you can see from the ingredient list, the product is free from any types of aromatic agents. Thus, there is hardly any distinctive or significant aroma.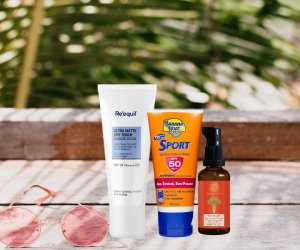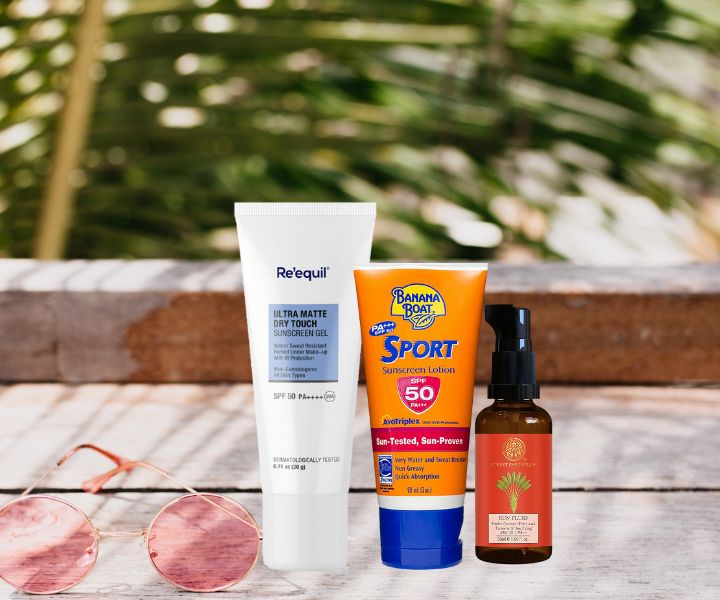 Are you looking for better sun-protection for your skin? Check out these best sunscreens in India and choose what suits the best for you.
Read More
My Experience with Dr. Sheth's Oat and Zinc Sunscreen
It's been more than 2 weeks now that I am using it in place of my regular sunscreen. I use it as a part of my AM skincare routine. In all these weeks, I have religiously applied the product 20 minutes before stepping out.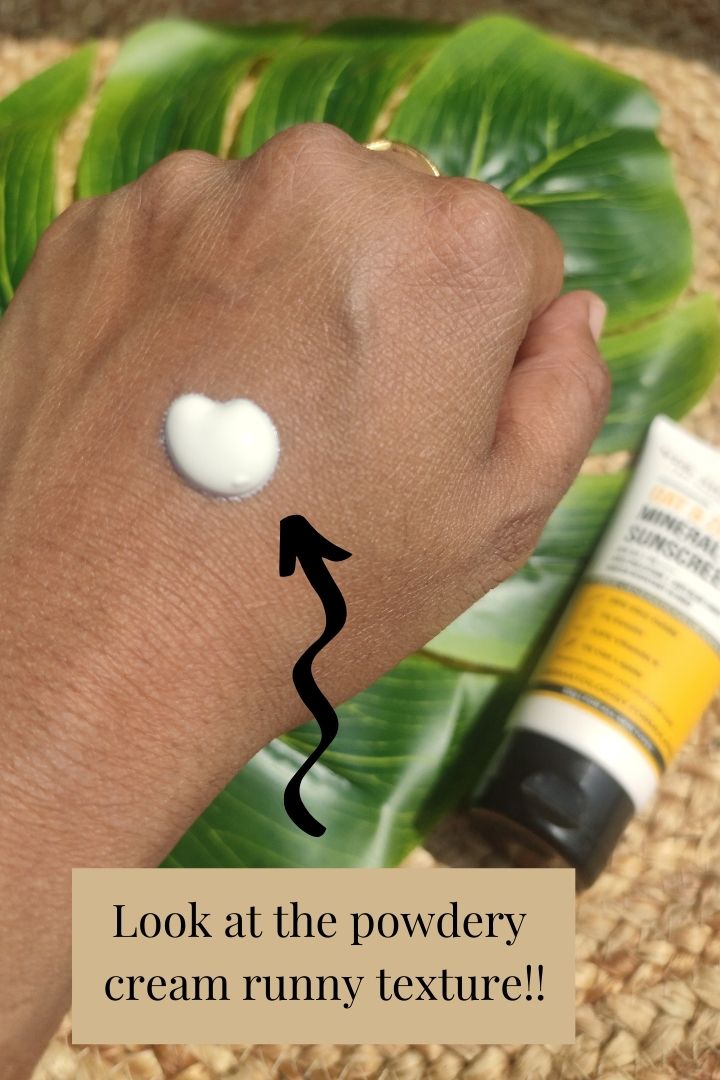 As per the thumb rule, I have re-applied the sunscreen at an interval of 3 hours on all those days. And, here are a few things that I observed during those hours. Take a look at the chronology!
The First Day
When I applied the sunscreen for the first time, I could not believe my eyes. It left a significant amount of white cast on my face.
In order to remove the white cast, I applied moisturizer at least thrice on the first day. But, surprisingly, it did not go away completely.
After about half an hour, I saw tiny drops of sweat all over my face as the weather was pretty patchy on that particular day. The white cast settled down a bit after wiping off all the whitish sweat. But, the dry white patches were still there.
The Second Day
I became extra careful on the second day. I exfoliated my face quite well. And, I made sure that no dry patches were left.
But, the terrible white cast was still there.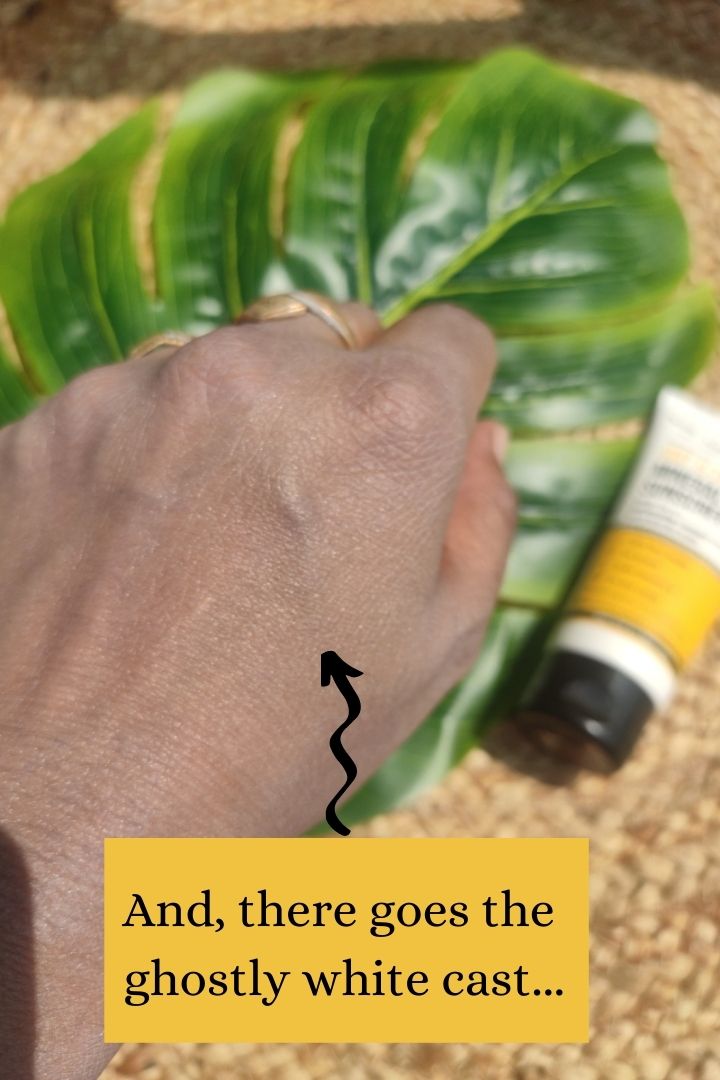 After applying it for straight two days, I understood one thing quite clearly. No matter how well-blended the sunscreen is with my moisturizer, it is always going to give me the terrible white cast.
The terrible thing is the sweat I get right after applying it. Guess what! The sweat looks all white just like a ghost. It's undoubtedly, quite embarrassing.
Is it Suitable for ALL Skin Types?
Nope! Absolutely not. If you have dry skin, then you would find this sunscreen your worst nightmare ever. It leaves a terrible white cast; and, settles on the dry patches if any.
But, people with oily and sensitive skin would find this sunscreen quite a suitable match.
Pros of Dr. Sheth's Oat and Zinc Mineral Sunscreen
Simple and stunning list of ingredients
Zero additives
Waterproof formulation
Protects the skin for upto 8 hours
Soothing formula; does not irritate the skin at all
Perfect for people with acne-prone and sensitive skin
Travel-friendly packaging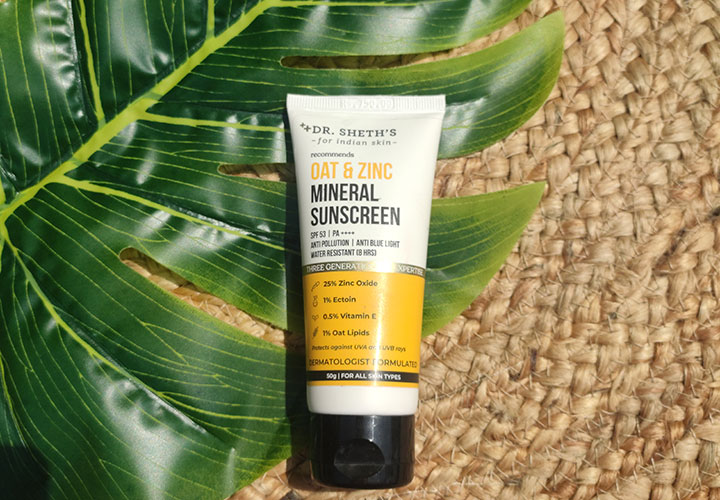 Cons of Dr. Sheth's Oat and Zinc Mineral Sunscreen
Not made for All skin types; gets settled into lines and dry patches. It does not blend at all no matter how many times I blend it with my moisturizer
Every time, I flip the cap, an excess amount of sunscreen oozes out of the hole due to the runny texture of the sunscreen.
That's all for today! If you like reading it, make sure to share it with your friends and family. Take care; celebrate life.