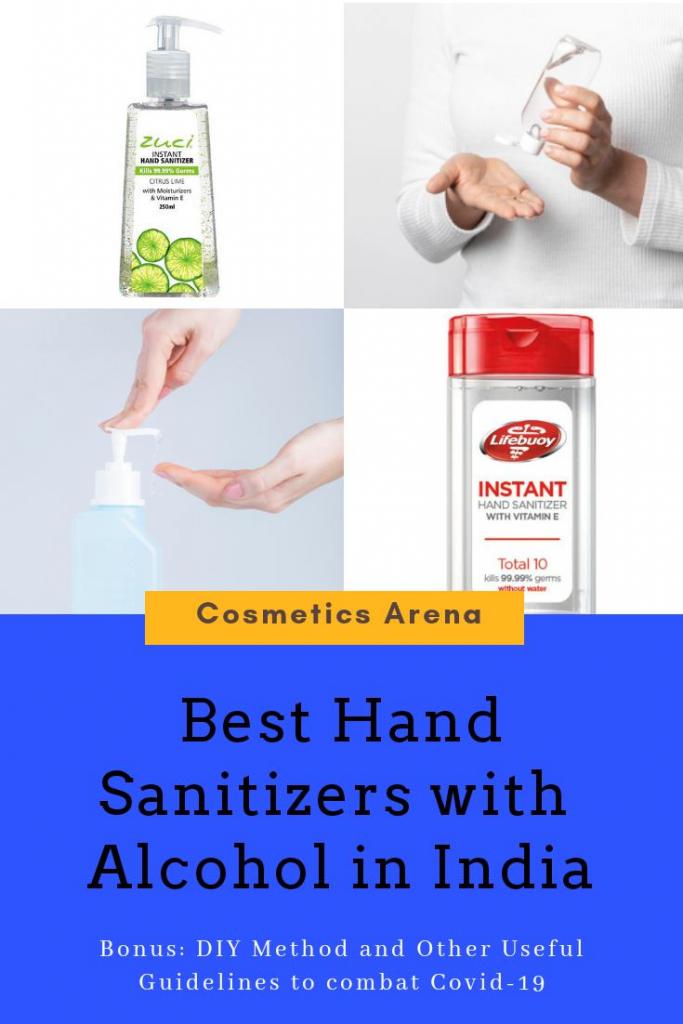 Best Hand Sanitizers with Alcohol in India
This is such a time when the entire world is fighting against the deadly Corona Virus. The situation is indeed tough. With every passing day, the situation is getting worse. At the time of writing, there is no antidote available. Quarantine is the only solution the doctors have derived so far. Along with quarantine, the doctors are also suggesting to clean hands properly with alcohol-based sanitizers. Sanitizers have already started going out of stock in the market. Before the situation goes out of hand, let's stock up the best hand sanitizers containing alcohol. In the following section, I have compiled 7 best hand sanitizers with Alcohol in India.
Table of Contents
List of the 7 Best Hand Sanitizers with Alcohol in India that can Help You to Combat Corona Virus
1. Niconi Advanced Hand Sanitizer with Aloe Vera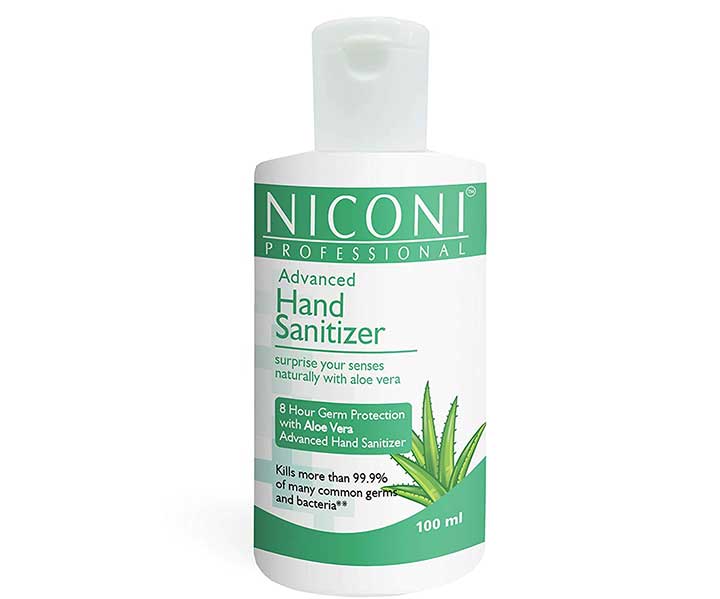 Courtesy of Brand
Shop Now!
I must say that the brand is quite new in the market. At least I have not heard much about this one. But sometimes, the formulation is all we need to know about a brand and Niconi is indeed one such. This hand sanitizer promises to give you the protection of up to 8 hours which is indeed amazing. The product comes with the exotic aloe vera extract. It is said that this sanitizer is able to kill at least 99.9% of the germs responsible for the illness.
2. Zuci Citrus Lime Hand Sanitizer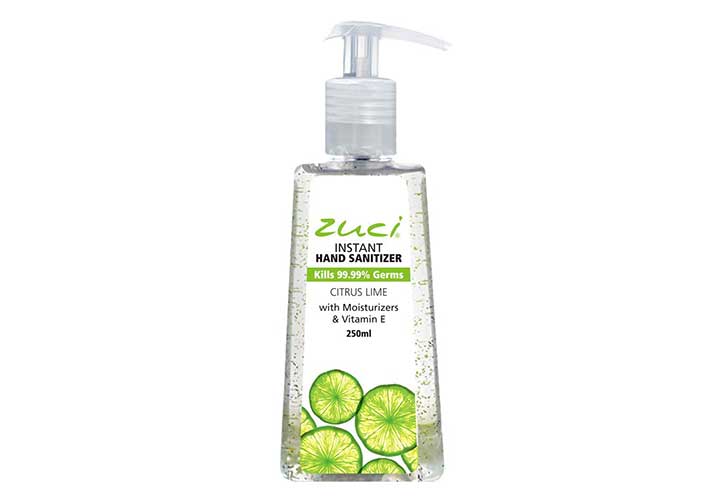 Courtesy of Brand
Shop Now!
Zuci Hand Sanitizer has the simplest ingredients ever. The components are Ethyl Alcohol, moisturizer base, Vitamin E beads, and Aloe Vera Gel. The citrusy aroma is quite refreshing. It has the ability to protect you from a number of deadly viruses and germs. Not only it cleans your hands but it also moisturizes at the same time. On the basis of price and the ingredients, this sanitizer is indeed one of the best hand sanitizers with Alcohol in India.
When Would You Sanitise Your Hands with a Hand Sanitizer?
Are you going to touch a newborn baby? Then you must use a sanitizer.
Before eating anything, you need to sanitize your hands.
Once you are done using a public washroom, you need to sanitize your hands
In fact, if you are handling currency notes, you must use a sanitizer afterwards.
After coming from a shopping mall, ATM, Grocery stores, you need to sanitize your hands.
Overall, sanitize whenever you are handling something that many people might have touched.

3. Kaya Hand Sanitizer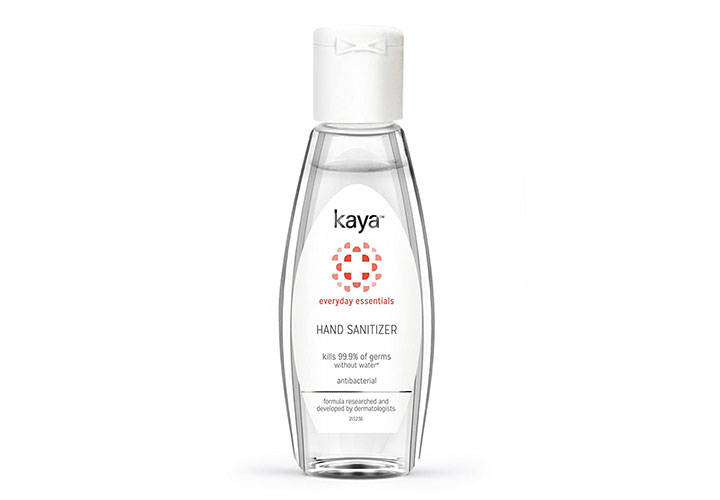 Courtesy of Brand
Shop Now!
Kaya is one such brand that I trust always. The brand talks about products that work in real. This hand sanitizer is what exactly you need at this juncture of time. It is a gel-based hand sanitizer that is able to both disinfect and clean your hands. It can kill up to 99.9% of the germs. The packaging is simple yet handy enough to carry with you anywhere and everywhere. This is exactly what you need during this crisis.
Skin rashes often give us headaches. Good news is that those can be healed! Check out how to get rid of skin rash using easy home remedies.
Read More
4. Godrej Protekt Not Just Another Hand Sanitizer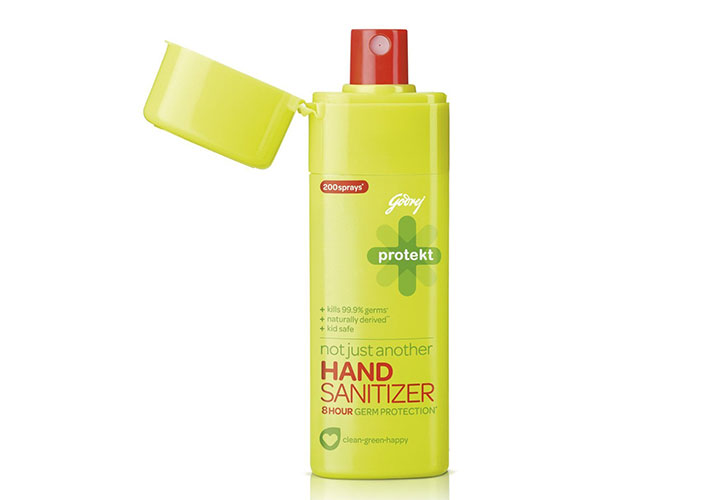 Courtesy of Brand
Shop Now!
Buy From: Nykaa
Honestly, this was my first ever hand sanitizer. I bought it naively just like that without knowing what purpose it serves. It is indeed not just another hand sanitizer. This sanitizer comes in liquid form so you end up filling like you have applied water. It is free from Triclosan. The formula is pretty mild yet effective A single bottle would go up to 200 sprays. The natural water derived formula is safe for both the kids and the adults. Just give it a try, I am pretty sure that you would not be disappointed.
5. Shri Shri Tattva Aloe Fresh Hand Sanitiser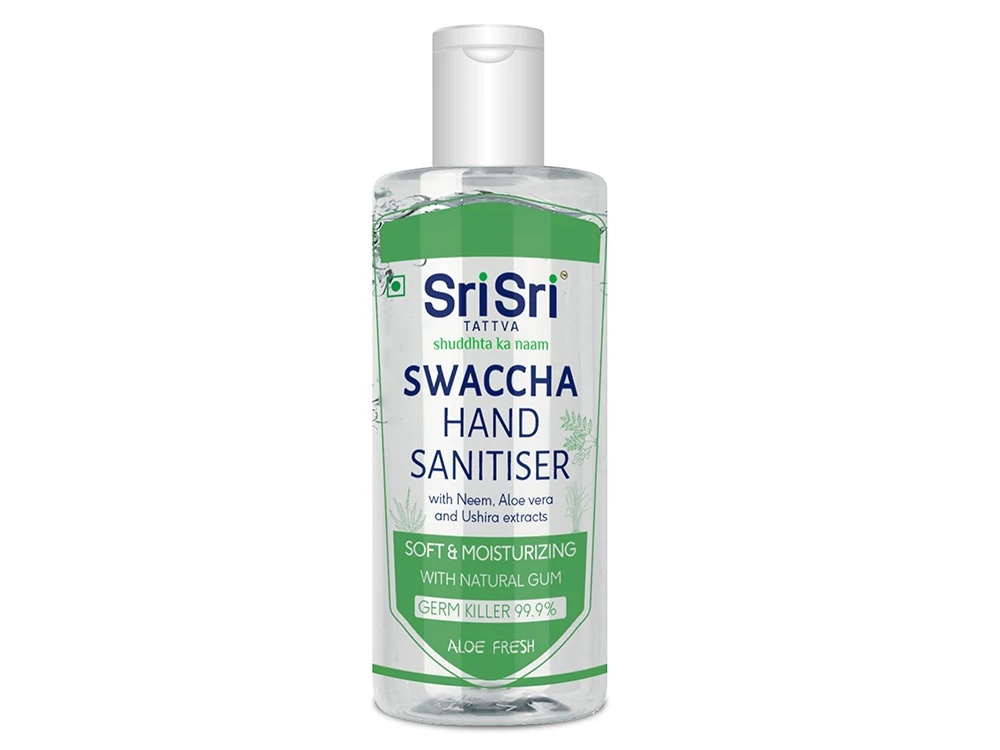 Courtesy of Brand
Shop Now!
Not every hand sanitizer is enriched with herbs. This hand sanitizer is filled with the extracts of Neem, Aloe Vera, and Ushira. It also has Isopropyl Alcohol. All these ingredients make this one of the best hand sanitizers in India. Along with killing almost 99.9% of the germs, it also makes the hands moisturized and soft.
6. Lifebuoy Total 10 Hand Sanitizer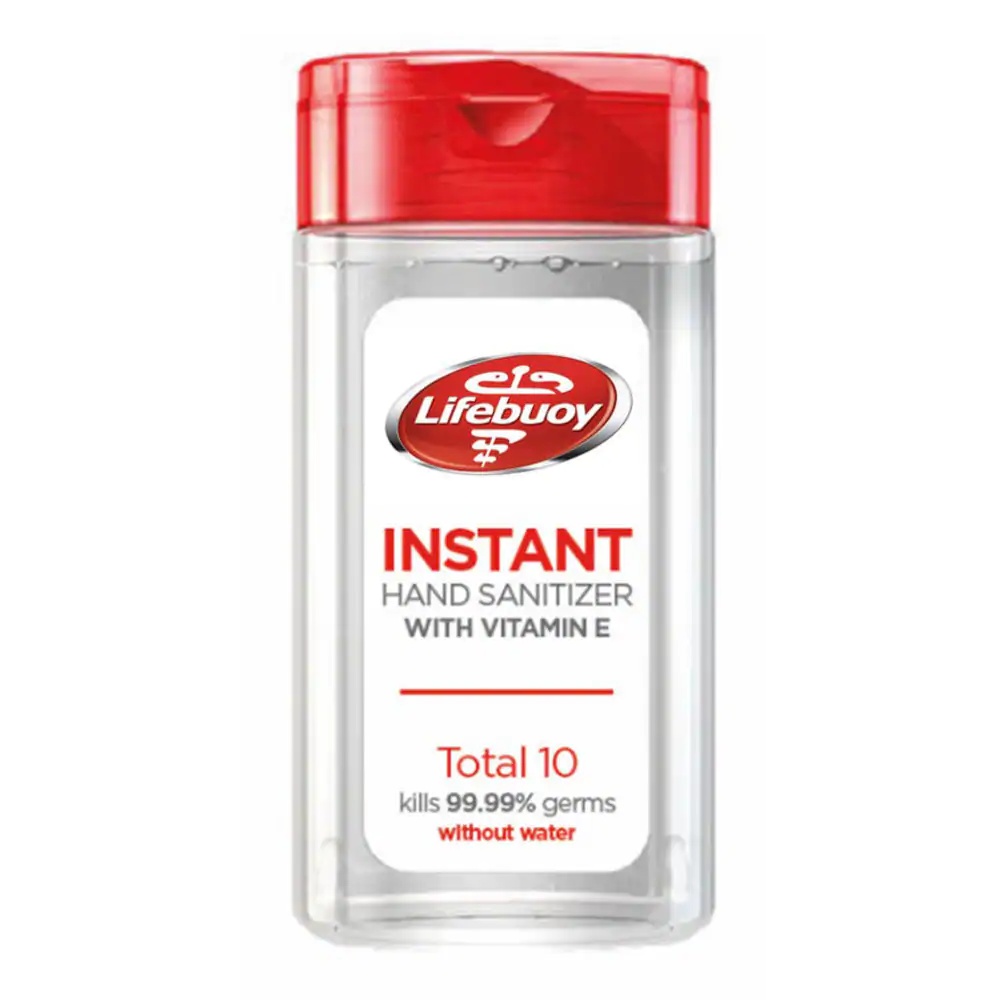 Courtesy of Brand
Shop Now!
If the price tag is considered, then this hand sanitizer is one of the most affordable hand sanitizers for sure. The texture of this sanitizer is like a gel which is convenient to use. The sanitizer also comes with a travel-size pack. Trust me! The 30ml of the tiny tub has become my loyal partner lately. Although it is an alcohol-based sanitizer yet it does not make hands dry. The beautiful aroma and the efficacy of killing all kinds of germs are enough to carry this pocket-sized tub with you always. And, all these reasons are enough to make this one of the best hand sanitizers in India.
7. Dettol Original Instant Hand Sanitizer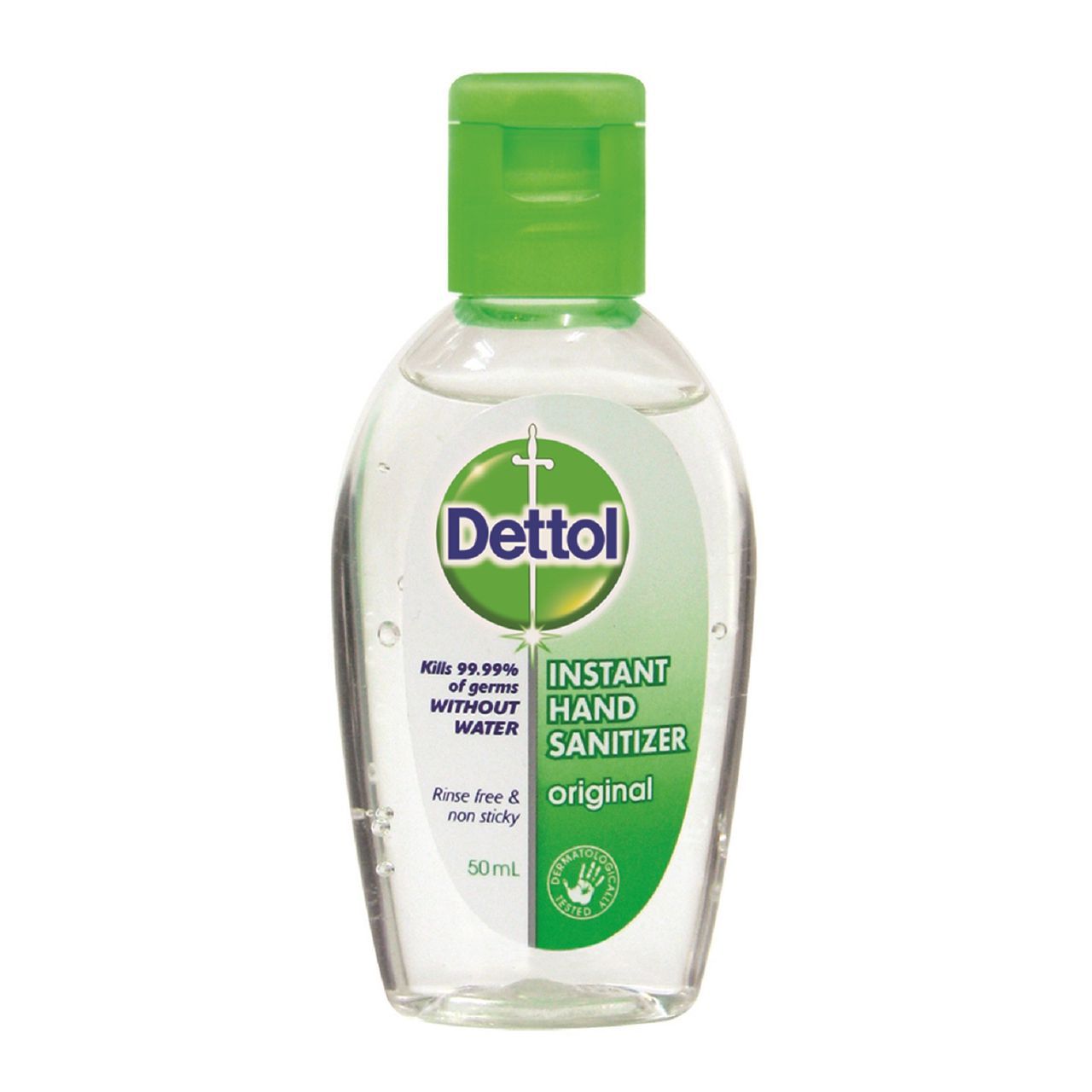 Courtesy of Brand
Shop Now!
Well! Just because I have included this product at the last of the list, does not mean that it is not the best. Dettol would always be the most trusted brand all over in India. Whenever it comes to affordable hand sanitizations, Dettol would always be mentioned. Remember the nostalgic aroma of Dettol soap or hand wash. This non-sticky formula comes with the same original fragrance. It is approved by the Indian Medical Association. By killing 99.99% of the germs, this hand sanitizer has indeed become one of the trusted and best hand sanitizers with alcohol in India.
How does Sanitizer Work?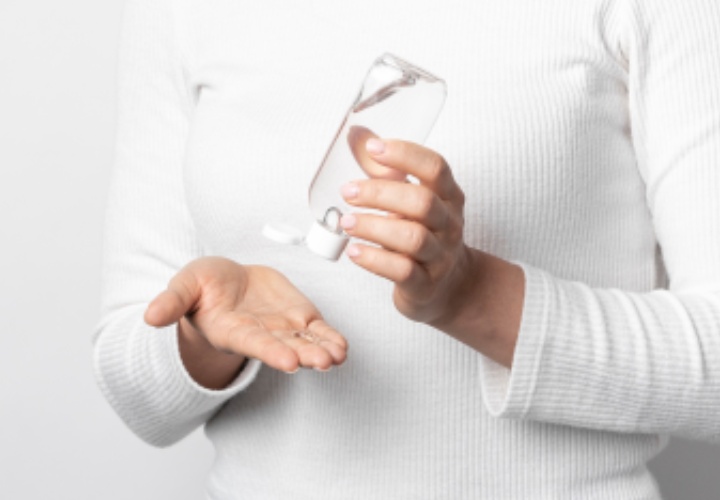 Sanitizers are usually available in gel, foam, and in liquid forms. The main advantage of these is that water is not required to rinse off. Just two to three drops of sanitizer are enough to keep yourself germs free for long hours.
The common ingredients found in hand sanitizers are alcohol, Triclosan, Glycerine, etc. Often, brands use inactive ingredients like thickening agents, Essential Oils, Aloe Vera Gel, Lime extract, fragrances, etc. All these components complete a hand sanitizer.
Now the question is, how these sanitizers work? When we apply and rub a hand sanitizer, it simply removes the oil from the surface of our skin. Make sure the sanitizer covers your entire palm and fingers. Otherwise, it would not kill all those germs effectively.
Well! If your hands are full of grimes or dirt, then a sanitizer would not be enough to remove that. In those cases, it is better to wash hands at first with a hand wash and then continue using a hand sanitizer.
There is another thing that is said often. An effective hand sanitizer must contain 60% alcohol. If the concentration is less than that, then it might not kill the germs. Well! Good news is that all the hand sanitizers mentioned above (except the Godrej one) have more than 60% alcohol. One thing is for sure that using hand sanitizers regularly can make your system more immune.
DIY methods: Now Make Your Hand Sanitizer at Home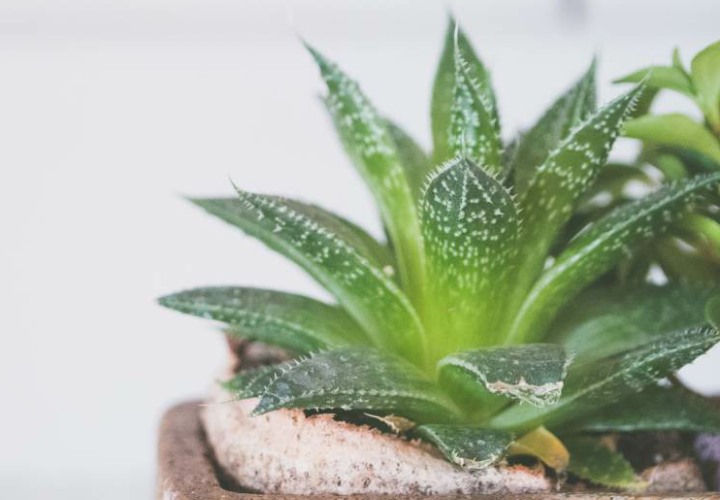 Initially, when the cases of Corona Virus came into limelight, most of the hand sanitizers just went out of the market. In fact, the situation remains the same today. Before the new lot of hand sanitizers come into the market, you can use your own Home-Made hand sanitizer.
Ingredients Required
DIY hand sanitizer does not require a number of components. Here are the few ingredients that you need to make a basic hand sanitizer at home.
Rubbing Alcohol or Isopropyl Alcohol. Volume-wise rubbing alcohol has 99% alcohol in it
5 tablespoons of pure Aloe Vera Gel or Colour & fragrance-free aloe vera gel. You can also use Flax Seed Gel instead of Aloe Vera Gel.
Lavender Essential Oil/Tea Tree Essential Oil/Eucalyptus Essential Oil/Lemon Essential Oil/Orange Essential Oil. Ten drops of any of these essential oils are required to increase the efficacy of the hand sanitizer.
If you do not want essential oils in your sanitizer, then you can opt this step too.
Method to Prepare a Home Made Hand Sanitizer
The norm says that if the proportion of Alcohol: Aloe Vera Gel is kept at 2:1, then the alcohol content would be 60% in the formula. In order to kill those germs, at least this concentration of alcohol is needed.
Take one bowl and put all the ingredients there.
Whist the mixture so that the sanitizer forms a gel
Now take a flip-flop tub (you can reuse a cleaned old tub of sanitizer too) and pour the gel inside.
Voila! Your homemade hand sanitizer is ready to use.
A Few Tips to Increase the Efficacy and Longevity of the Hand Sanitizer
Always keep the sanitizer in a dark and cold space. Make sure the space is clean enough.
Before making the sanitizer, make sure your hands have been cleaned properly
The alcohol should not be diluted
Let the mixture settle down for a few moments before you touch that
A well-formulated hand sanitizer can kill or destroy a number of pathogens on hands including the deadly Corona Virus too. So, in order to destroy all those deadly viruses from your hands, it is important to wash your hands often with a hand sanitizer.