One of the most beautiful things about the human race is endless diversity. Each person is made up of a unique combination of characteristics, and it's wonderful how different we all look from each other.
We all know that variations exist in our skin colour, body types, eye shapes, etc. But, did you know that variations also exist in our hairlines? Yes! You heard it right.
There are nine different types of hairlines and each one has its own unique characteristics. Do you know your hairline type? Well! Let's find out.
Why Should You Know Your Type of Hairline?
The kind of hairline you have depends largely on your genetics. Look at the types of hairlines your mother and father have, and then take a look at your own hairline. It's highly probable that you have inherited either your mom's or your dad's hairline. (If you have not, you're a rare exception. Lucky!)
It is pretty much impossible to change your hairline or do anything about it. But knowing your hairline type can be beneficial in many ways.
It is a prominent feature on your face and appropriate grooming can immensely enhance your appearance. If you wear makeup, the right kind of forehead contouring suited to your hairline can help you achieve a more flattering look. A haircut suited to your hairline can also add glamour to your persona.
Furthermore, if you are choosing hair extensions (like the ones available here: https://serp.co/best/butterfly-locs/), you will benefit from knowing the shape of your hairline, so you can purchase the right amount of hair!
Table of Contents
Explore 9 Unique Types of Hairlines, Features, and Many More…
So, now when you know the importance, it's time to talk about the various types of hairlines.
High Hairline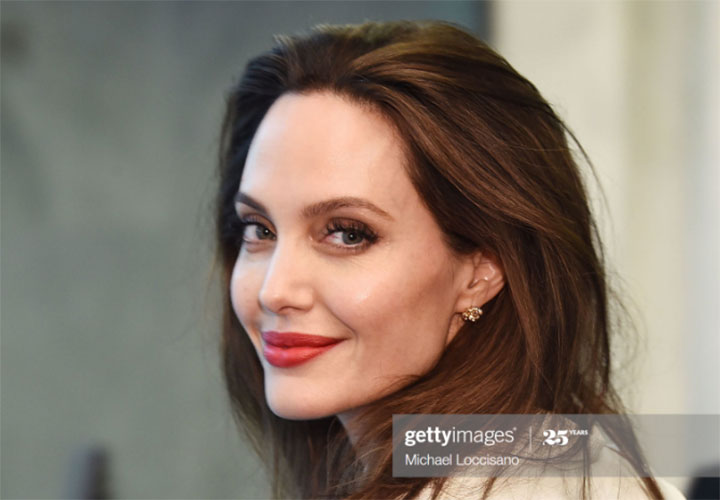 As the name suggests, a high hairline means that your hair growth starts higher on your head than the average person. This can give the appearance of a broad or a large forehead.
There is absolutely nothing wrong with a broad forehead, and some of the most beautiful women on our planet like Angelina Jolie and Rihanna have a large forehead. If you want to mimic the appearance of a smaller forehead, contouring is your best friend.
The hairstyle best suited for this type of hairline is bangs or fringes.
Medium Hairline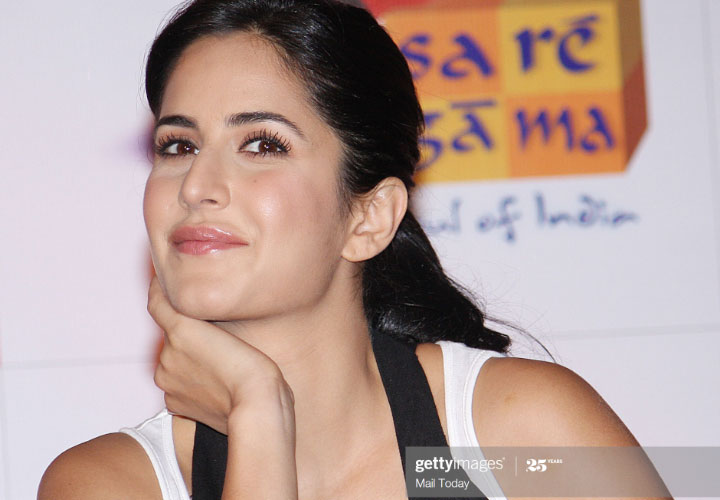 It is the most common type of hairline. A medium hairline is defined by an average gap between the eyebrows and the hairline. People with medium hairline have an average-sized forehead, which is neither large nor small.
If you have a medium hairline, consider yourself fortunate because yours is the kind of hairline that most people long for. Popular celebrities like Lady Gaga and Katrina Kaif have a medium hairline.
You can rock pretty much any hairstyle you like. It will most likely flatter your hairline.
Forehead contouring is not necessary for you, but you can use bronzer to enhance the structure of your forehead.
Low Hairline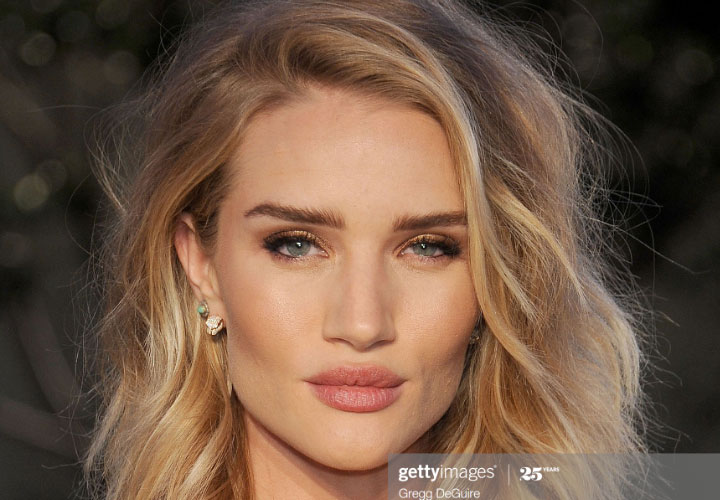 When the gap between the eyebrows and hairline is narrow, the hairline is said to be low. A small forehead is considered a trait of youth and beauty across many cultures.
Some of the most stunning ladies like Rosie Huntington-Whiteley and Fergie rock a low hairline.
Contouring the forehead is a big no for you, as it can make your forehead look even smaller and give a rather unflattering appearance.
However, you can lightly sweep some highlighter across the center of your forehead to enhance your features.
A high ponytail or any hairstyle that is away from the face will suit your hairline the best.
Straight Hairline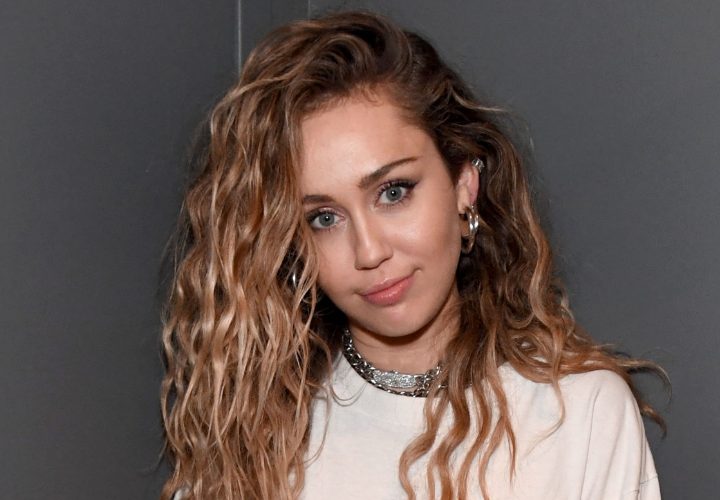 Image Source: Getty
A straight hairline is exactly what it sounds like. In this type of hairline, the hair grows in an almost straight line on the forehead. There are almost no bends or dips, and the hair looks very defined from the front.
Miley Cyrus and Kim Kardashian are two celebrities with straight hairlines that come to mind.
A well-blended contour just on the sides of the forehead can soften the appearance of a straight hairline, which can seem a bit harsh.
A middle parting is extremely suitable for this type of hairline and looks extremely neat and flattering.
Rounded Hairline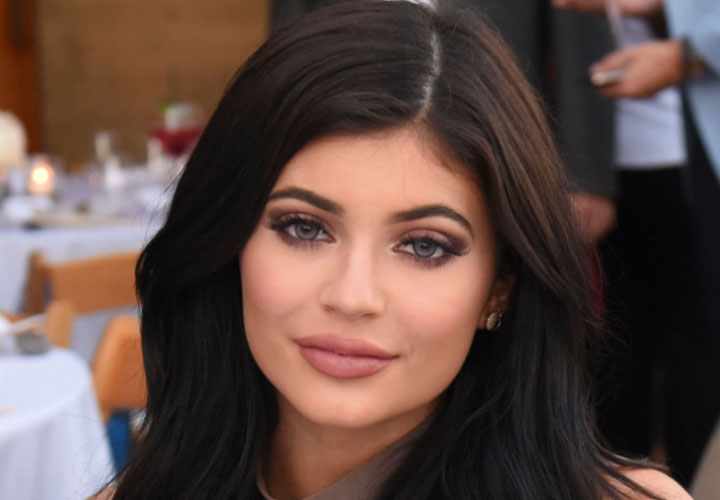 Image Source: Getty
If you have a rounded hairline, it means that your hair grows in a round line across your forehead. In contrast to the straight hairline, this one has a softer and more delicate appearance and is more commonly found in females.
Some of the most popular and revered beauties like Kylie Jenner and Kareena Kapoor have round hairlines.
This hairline type does not necessarily need contouring. Just a light sweep of bronzer is enough to do the trick.
Most hairstyles are suitable for this type of hairline. But a voluminous, blow-dried hairstyle looks the best as it enhances the feminine appeal of this hairline.
Widow's Peak Hairline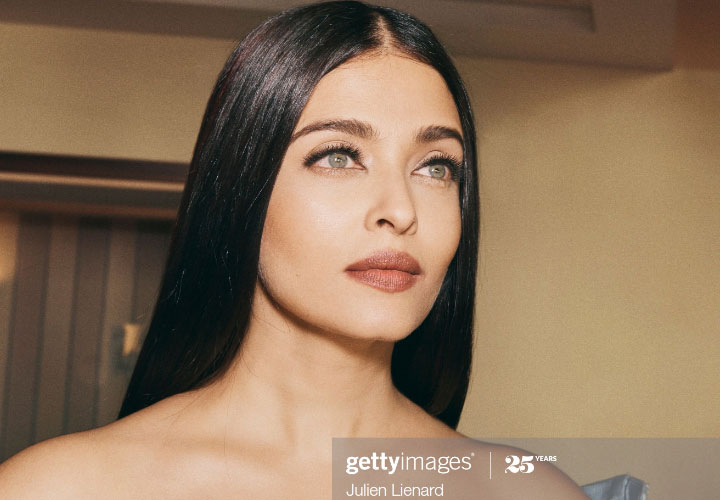 Don't let the morose name fool you, because the widow's peak types of hairlines are rocked by many of the most beautiful women in the world.
It is marked by hair growth at the center of the hairline, leading to a more "pointed" appearance. Feel fortunate if you have this hairline type.
People with this type of hairline tend to have a heart-shaped face. Timeless beauties like Aishwarya Rai and Marilyn Monroe are known to have a widow's peak hairline.
Contouring on the sides of the forehead and temples, along with a little bit of highlighter in the center of the forehead flatters this hairline the most.
While people with this hairline will look great with most hairstyles, bangs and fringes are not the most enhancing ones.
Uneven Hairline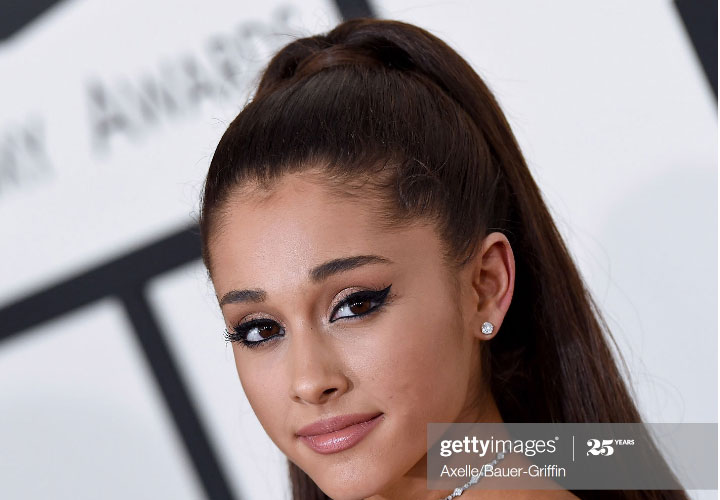 Just like the name suggests, an uneven hairline means that hair grows in an uneven fashion. There are dips and bends in the hairline and it has the appearance of a zigzag pattern or the letter W. Unlike a straight or a round hairline, an uneven hairline is not well-defined.
Celebrities like Selena Gomez and Ariana Grande have uneven hairlines. Forehead contouring is recommended for this hairline as it greatly helps in adding some structure to the face.
A loose bun is an excellent hairstyle for an uneven hairline. Apart from that, a high ponytail with slicked-back hair also looks equally flattering. (We're taking notes, Ariana Grande!)
Cowlick
Before you worry, let me assure you that a cowlick has absolutely nothing to do with cows. When a small segment of your hair grows in a direction that is different from the hair around it, it is said to be a cowlick.
It is not a problem or an issue to be worried about, because it is something that occurs in most people. However, it is usually a challenge when it comes to styling.
If you have this type of hairline, you may have had trouble with your hair falling in a certain direction even if you're trying to partition it in a different direction. That is the usual sign of a cowlick.
There's nothing you can do to eliminate it. But if you opt for a pushed back voluminous hairstyle, then it will more or less hide the cowlick.
Receding Hairline
Out of all the hairlines I have talked about in this post, the only one that's really problematic is a receding hairline. If you have noticed that over time your hairline has become higher than it used to be, it is a sign of receding hairline and means patterned hair loss.
Although this problem is much more prevalent in men, women can experience receding hairline as well. It can occur due to old age, dandruff, a poor lifestyle, or stress. In some cases, it can even be genetic.
These are the 9 basic types of hairlines. It is quite interesting to note that you can have a combination of 2 or more of these hairlines types! For instance, singer Demi Lovato has a combination of the High and the Straight hairline. On the other hand, reality TV star Kourtney Kardashian has Widow's Peak along with a Medium hairline.
No matter what your hairline type is, you should take care of it to ensure the good health of your hair and scalp. There are steps you can take to deal with a receding hairline and keep your hair healthy and strong.
Tips and Tricks to Keep Your Types of Hairlines Healthy
Hair is an essential part of one's facial features. It frames the face and adds to one's character. Moreover, the kind of hairstyle you have, your hair colour, your hair length, etc. are aspects of your personality that define who you are.
Now, there is nothing wrong with sporting a bald head as we are all about body positivity. However, if you want to keep your hairline intact and want to have healthy hair for lifelong, check out these tips and tricks.
Regular Application of Hair Oils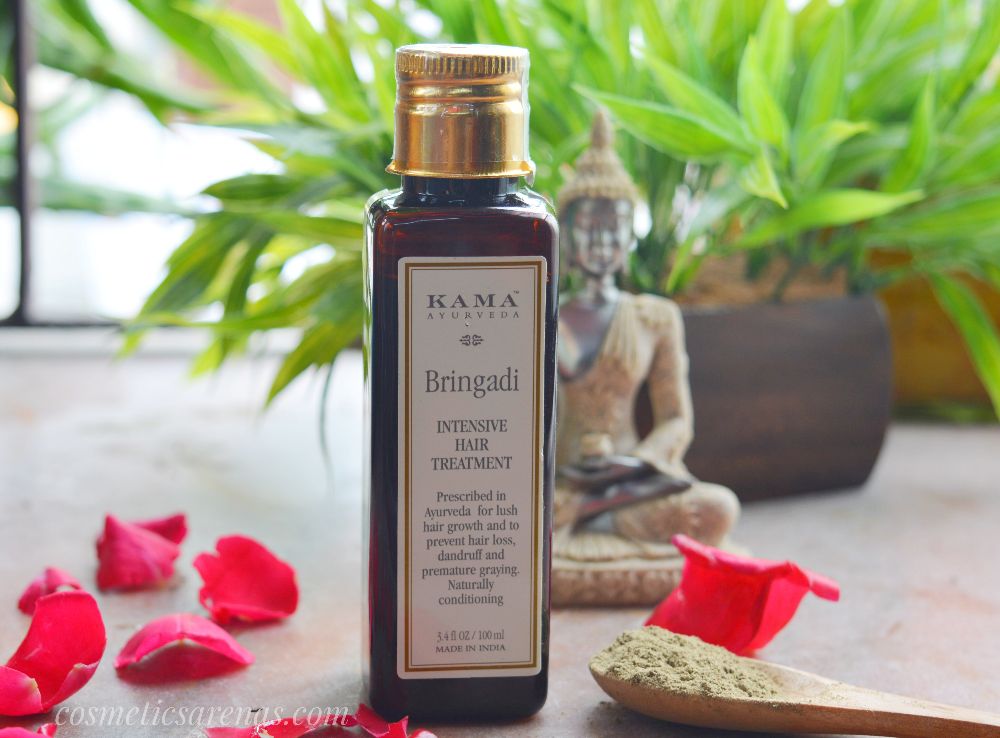 You must remember your mom constantly asking you to massage your scalp with oil, and she was not wrong. An oil massage boosts blood circulation in the scalp which is very crucial for hair growth.
Castor oil is a miracle product for promoting hair growth and keeping your hairline intact. I highly recommend Juicy Chemistry Castor Oil or Satthwa Premium Hair Oil.
Mix a small quantity of castor oil with a thinner Carrier oil like Coconut Oil. And, massage at least twice a week to your scalp. You will be amazed by the results!

For better results, mix 5-10 drops of Rosemary Essential Oil or Lavender EO or Tea Tree EO with this blend of oils.

Make sure to always go for steam distilled essential oil and cold pressed carrier oils.
Anti-Hairfall Shampoo Works for Real!
If you are experiencing a receding hairline, it is important to use hair products that contain ingredients that promote hair strength. Curbing hair fall is the only way to stop your hairline from receding.
Make sure to do your research thoroughly before you invest in any product. It is always better to buy products that do not contain harmful ingredients like parabens or artificial colours.
Kama Ayurveda Rose And Jasmine Hair Cleanser is such a shampoo that is free from SLS, parabens and petrochemicals. It smells divine and is very gentle, yet extremely effective. Well! There are many other shampoos that have the ability to stop hair fall to some extent. Check out the following article.
Have you tried Hair Masks?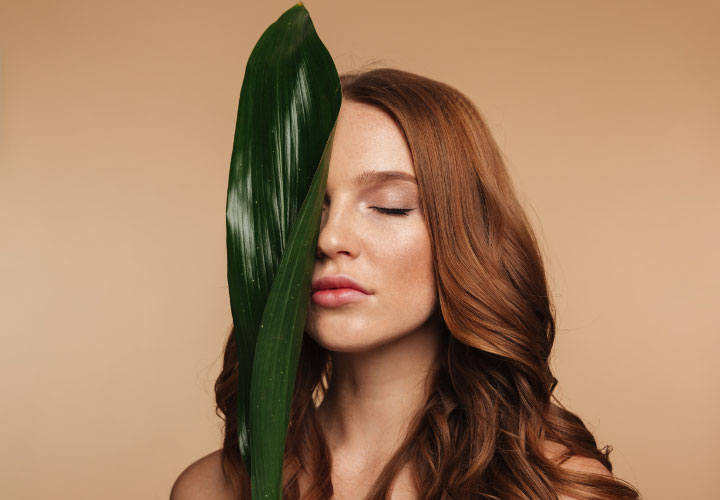 Like the rest of your body, a spa session for your hair can do wonders. Pamper your tresses with a hair mask once a week and you will feel a noticeable difference in the quality of your hair.
A hair mask contains potent ingredients that penetrate deep into your scalp and work on your hair from the within. Masks are very effective in targeting specific problems like dandruff which cause hair fall and receding hairline.
I recommend Mamaearth Anti Dandruff & Itchy Scalp Tea Tree Hair Mask With Tea Tree- Argan & Lemon Oil. It is a highly effective product against dandruff and will leave your scalp happier and nourished.
Well! If you do not want to buy readymade hair masks, then try out any of the following recipes. Trust me! These works for real.
Shikakai Curd Combo

Take 2 TBSP Curd and 2 TBSP Shikakai or Bhringraj Powder
Add 5 drops of your favourite hair oil
Mix well and apply all over your scalp
keep at least for 30 minutes
Wash off with cold water

Banana Egg Smoothie

Take two ripe banana. Smash well
And, mix with one egg white
Apply all over your scalp and hair strands
Keep at least for an hour
Wash off with a mild sulphate free shampoo
Believe me! Your hair would look the smoothest ever

Lentil Almond Mixture

Soak two table spoons of lentil and at least 20 almonds in water, overnight
Blend them all in a mixer grinder
Apply all over your scalp
Let the mask stay there at least for an hour
Wash off with cold water
Active Lifestyle Can Bring Significant Change
Your hairline is a part of your body and the health of your hairline will be affected by your overall lifestyle. If you tend to overwork, take a lot of stress, do not sleep enough, or do not exercise regularly, then it is likely for you to experience hair loss.
Moreover, many of us who live in cities, face dust and pollution every day. Using a scalp exfoliator like the one from Aroma Essentials removes the excess product and gunk that tends to build upon the scalp and cause hair fall.
A healthy sleep schedule is also very important in this regard. It is called 'beauty sleep' for a definite reason and it really works!
Healthy Diet is the Key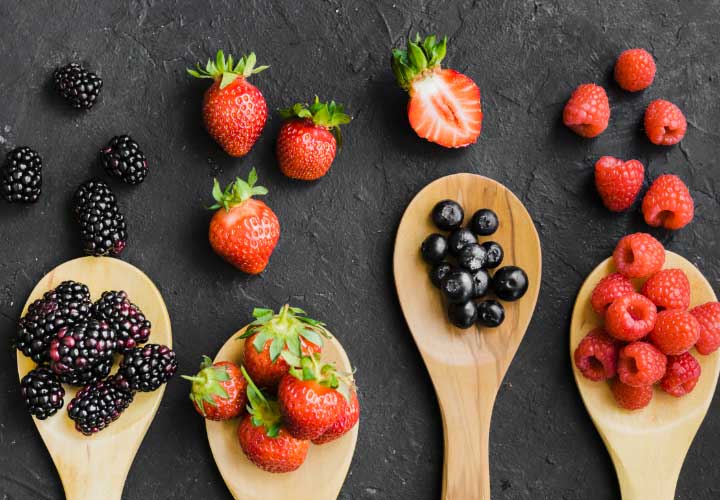 It is said that you are what you eat, and I don't disagree. Nutrients like protein, fatty acids, Vitamin E and folic acid are crucial for healthy hair & scalp and ultimately a healthy hairline.
Try to incorporate as many healthy foods as you can in your diet; like fruits, vegetables, whole grains, and eggs. Fish is rich in omega 3 which is an excellent nutrient for hair. Cut down on deep-fried, sugary, and processed food, and work towards developing healthy eating habits. You will feel the difference slowly but surely.
Final Thoughts
Well! All of these types of hairlines prove that your hairline can be unusual or unique or even weird. But, there is nothing to feel bad or ashamed. Your hairline is your id; it reflects who you are. So, rather than feeling bad, try to maintain your priceless tresses.
By incorporating all these tips in your hair care regime, make sure that your hairline does not recede. It is the time when you make the best choice for you and for your hair as well.
So, have you found out your type of hairline? Let us know in the comment section below. And, if you find this article helpful, don't forget to Subscribe to Cosmetics Arena.