Hello lovelies, welcome to CA. Today's review is about Rimmel London Stay Matte Long Lasting Pressed Powder in Peach Glow Shade (003). I got this one as a gift from one of my friends :)).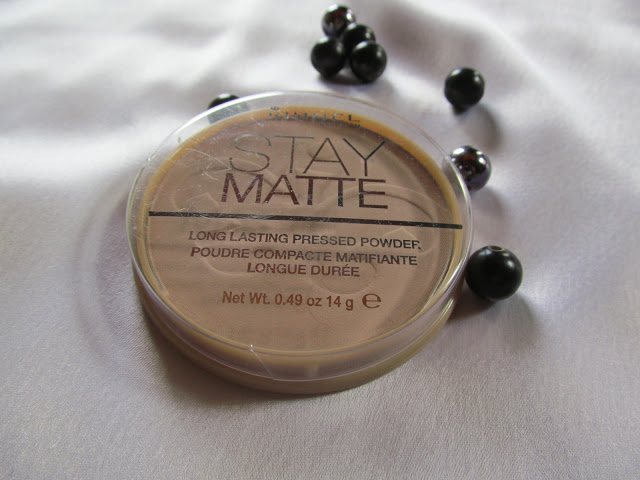 Honestly this is not the perfect shade for me. It has a cool tone while I am born with a warm tone. But I am in love with this setting powder. Let me help you to find out the reasons.
Price: INR 230 for 14gm or 0.49oz
Shade: 003 or Peach Glow
Shell Life: 36 months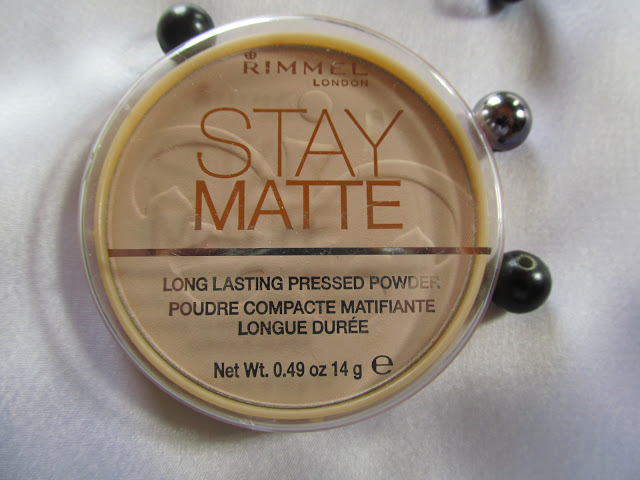 Product Description and Ingredients: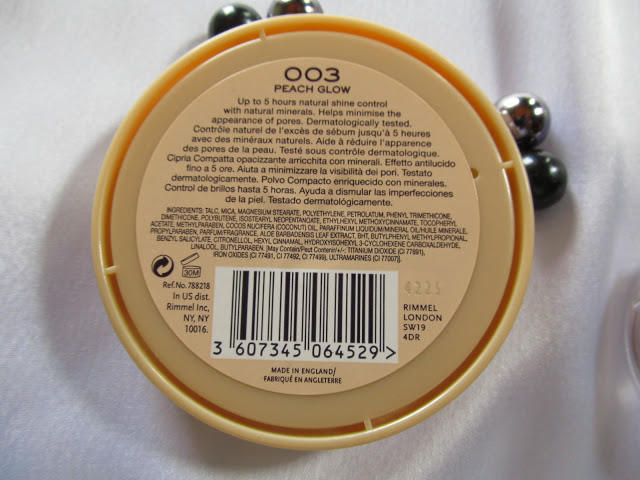 My IMPRESSION about Rimmel London Stay Matte Long Lasting Pressed Powder
I am a Cosmetics geek but I also confess that I am an amateur only. But believe me my dearies, I am trying to be a PRO. And so I feel no guilt to declare that this is the first time I am using a powder finish with full knowledge about it. Earlier I had used Lakme Compaq which was like a family face powder :P. 
I used to apply the sponge on my face just like that without knowing any thing :)). Seriously blogging has made me learn so many new things that I feel like a PRO lately.
Now, let me give you an insight about the product and my experience with it.
It is a peachy shade powder which looks more like a pan cake within the container. No sponge or fluffy applicator is given within. Thank God!! I had one.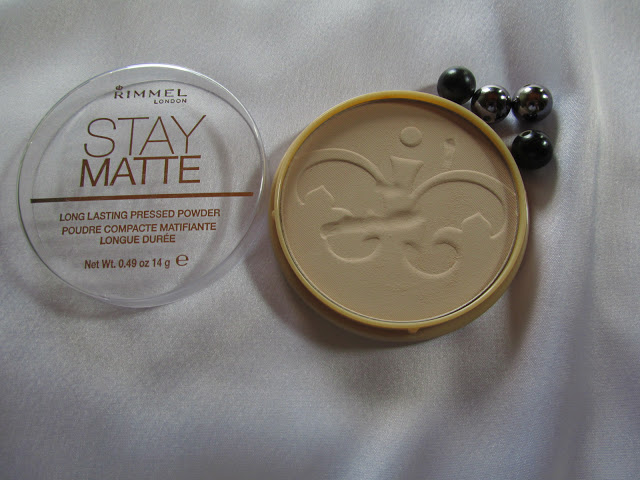 Aah..the packaging seems to be quite boring and kind of an usual one. The whole container is made of plastic which is also of cheap kind. It fell off my hand once and immediately 2 scratches appeared on the lid. The lid is loose and thus does not close the container properly.
As I said that this one is not an ideal one for me. There are 7 shades available. I think a natural one would have suited me better.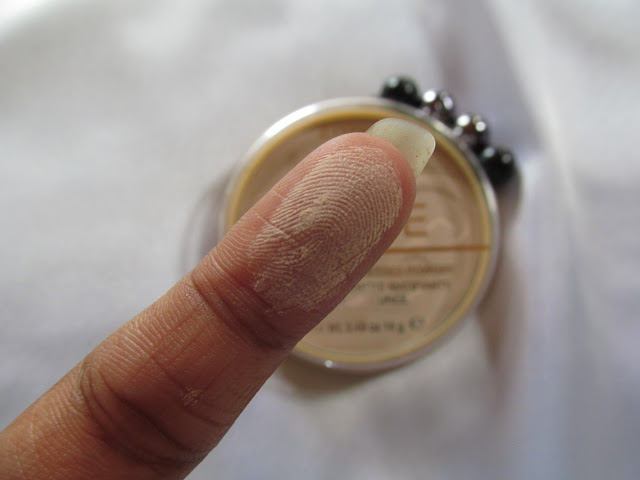 It stays on almost for 5 to 6 hours incessantly. As it is winter here, so it is staying on that long. Otherwise, in extremely humid weather or in summer, I doubt for how long it would stick at. 
As such this powder has no overpowering smell. But it reminds me of Lakme Compaq, and makes me nostalgic :). The fragrance does not linger for a long time. Just vanishes within 5 minutes of application.
This is a perfect Matte Powder. A perfect makeup setting powder which gives a PRO like finish without any hastles. It does not make my face cakey or artificial. It bloats up the excess oil from T-zone for upto 5 hours which is a Big PRO for oily skinned beauties. It provides me a smooth and beautiful natural look which I feel is intriguing :)).
So, let me sum up the good and bad things.
Budget friendly finishing powder.

7 shades are available.

Quantity is perfect.

Provides a glowy, natural and smooth finish.

A perfect Matte finish.

Suitable to ALL skin types.

Minimalises the appearence of pores.

Oil free look upto 5 to 6 hours. 

Travel friendly packaging.

No overpowering fragrance.
Cheap plastic made body.

Long list of chemicals.

Lid does not enclose the container tightly.

No applicator is given.
***CA IMPRESSION: 4.5/5***
You might have understood that I love this product a lot. I definitely recommend this budget friendly PRO like Matte Finish Powder. It really does what it claims. I think it would take me ages to finish the powder. But I would rebuy it as soon it finishes :)).
That is all for today. Love you my sweethearts. Take care all of you. Enjoy life and celebrate womanhood with courage :).


Thank you for reading. Have you used this product? Please share your experiences here. Love you all.