Hello beauties, welcome to CA. Today I would talk about the newly launched Nykaa Rock The Line Kajal. This is my first ever bought Nykaa product.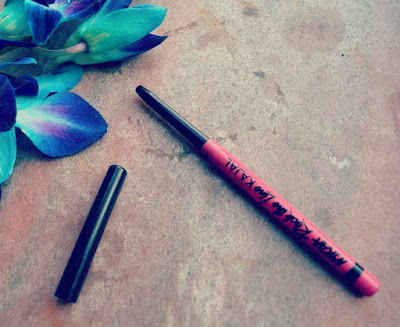 My makeup box is already loaded with different Kajals. And honestly, I love them all. So, let us find out whether this one has become my HG Kajal or not. 
Availabality: Buy it exclusively from nykaa.com.

Product Description ( From Official Website) and Ingredients: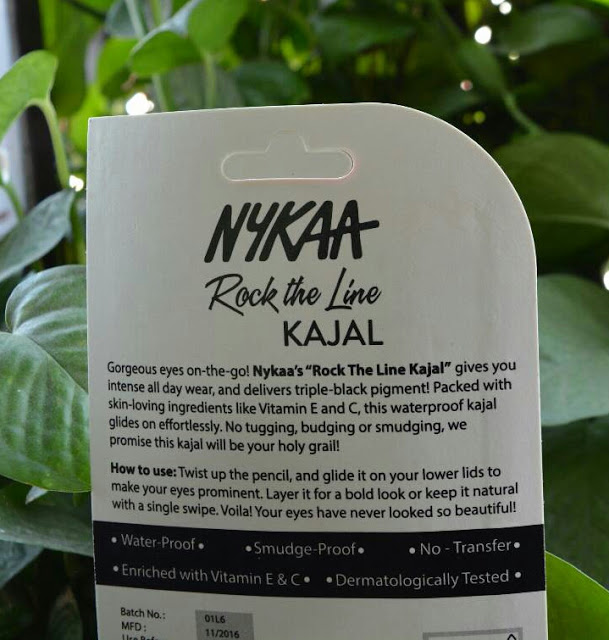 Stay gorgeous at all times with Nykaa's Rock The Line Kajal. Formulated to give you intense all day wear, it delivers triple-black pigment! Packed with skin-loving ingredients like Vitamin E and C, this waterproof Kajal glides on effortlessly. No tugging, budging or smudging! Say hello to your new favorite.
I have checked, but the detailed ingredient list is missing. I did not like this fact.
My Experience with 
Nykaa Rock The Line Kajal
This newly launched Nykaa Kajal is a new addition to my daily makeup regime. And it has been nearly three weeks since I am using this. So, it would be a perfect judgement if I share the whole thing into several categories.
Packaging: 
Very very girly, sexy and again cute :)). A great showy indeed. 1/3rd black and 2/3rd pink colored body, gives it a perfect gorgeous look. A must buy and quite haulable.
Texture: 
A very soft texture that glides smoothly over eyes.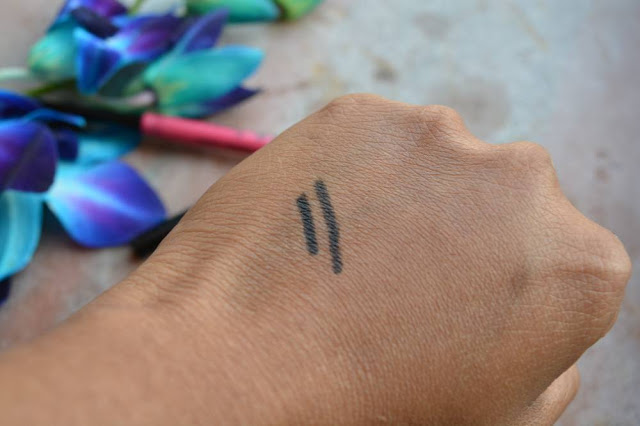 Colour: 
It is available in only one shade right now and that is obviously black :)).
Pigmentation:
I am compelled to say that it is highly pigmented. The black colour just comes in one swipe. Intensely pigmented shade.
This 10 hour smudgefree formula stays on for around 12 hours with very little smudging around the corner of eyes. 
It is a daily wearable Kajal that stays for whole day. And gives a dramatic look to the eyes. The deep pigmentation is also a perfect touch for party makeup. Definitely a waterproof formula. Check my video to know more. So, overall here goes the verdict.
Highly pigmented black kajal.

Vitamin E and C enriched.

Stays on for 12 hour.

Smooth and soft texture.

Waterproof formula.

Gives a dramatic look to the eyes.

Gorgeous travel friendly packaging.
Expensive if compared with the Lakme Eyeconic Black Kajal which provides the same pigmentation.

Detailed ingredient list is missing.

The kajal column is so soft that needs to handle carefully, otherwise it may break. I have lost around 0.05g of product in this way :((.

Smudges a little.
This is a great Kajal that provides a deep dramatic eyes. But there is nothing extraordinary. So, if you like to try new products, go ahead and enjoy buying it. Otherwise, be happy with the Faces or Eyeconic ones :)). 


So, here I end up the review with a happy note that I love you all. Stay happy and blessed. Take care and celebrate womanhood.
Thank you for reading. Have you used this product? Please share your experiences here. Love you all.