Howdy my angels, welcome to Cosmetics Arena. Sri Sri Ayurveda Gulab Jal or Rose Water, today I will talk about this newly launched product.
I have dry+sensitive skin, so earlier I had a misconception that I should not use toner…silly me..😛😛.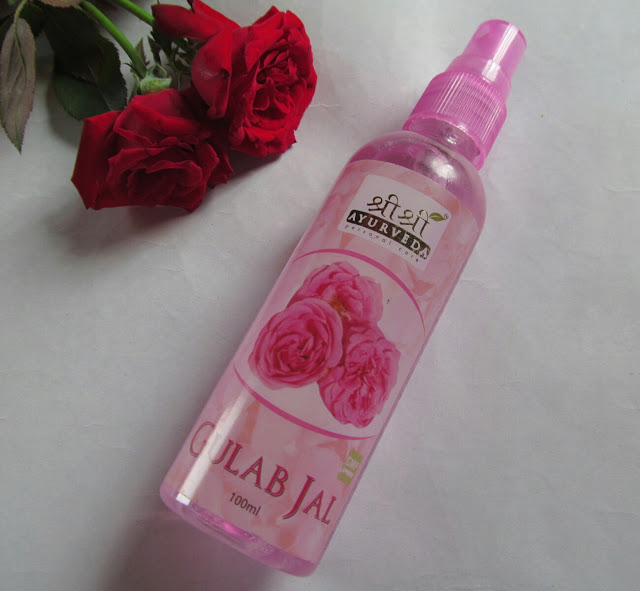 But I believe that Cosmetics Arena is itself giving me a chance to experiment with my skin and to learn many things. So, ultimately I have bought one toner for myself. Let us see, how much it scores.😊
Shell Life:  2 years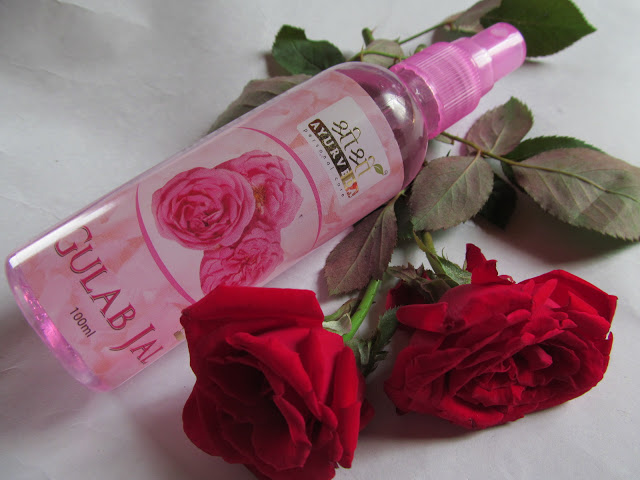 Product Description and Ingredients: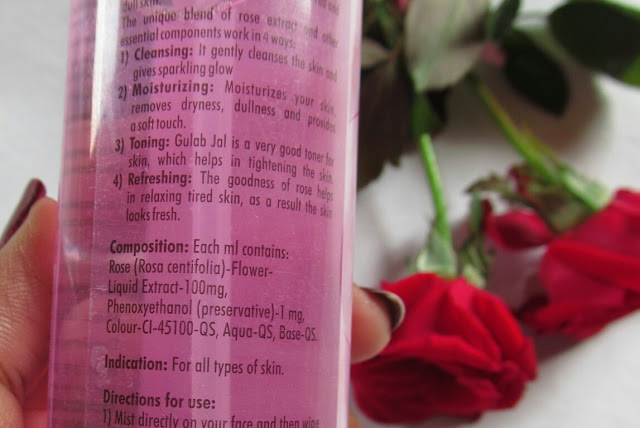 Texture and Colour
The color of this gulab jal is slightly pinkish and it is because of the added color I believe. The texture is watery. As soon as you sprinkle the water, your mood will be uplifted. The ambience would be filled with a charming rose note.
Packaging:
It comes within a plastic spray bottle with a pink cap. It is convenient to use because you can open the bottle manually also, that means you can apply it as a face mist and as well as for facepack application.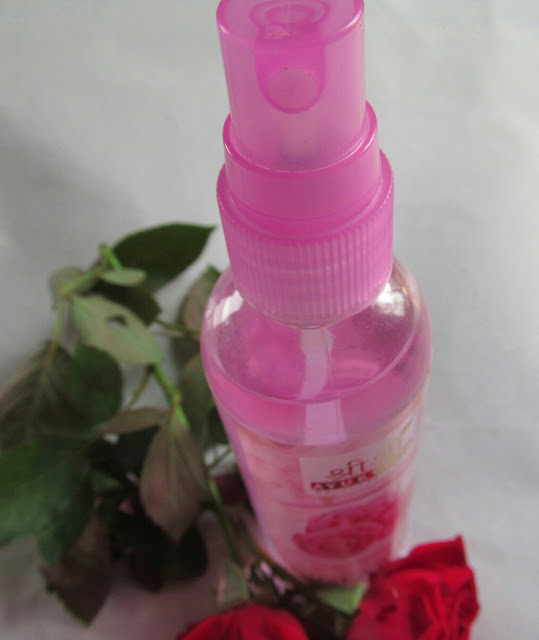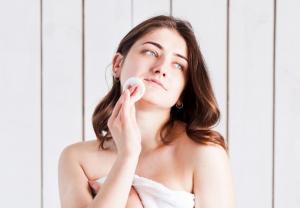 A proper CTM routine is enough to improve the skin. Check out a compilation of the best toner for face, oily skin, dry skin, acne prone, and sensitive skin in India for the ultimate glowing skin.
Read More
Benefits of Rose Water
It is known as anti-inflammatory and anti-bacterial.

Treats eczema-prone skin, acne and redness of the skin.

Hydrates and moisturises.

Can be used as a facial toner and facial cleanser.

Regenerates skin tissue, so works as an anti-ageing element. 

Mood enhancer and stress reliever.
My Experience with Sri Sri Ayurveda Gulab Jal
It has been two weeks since I am using this Gulab Jal. I apply it at night and in the morning. Cleansing, Toning and Moisturising have become like a mantra in my life.  Lately, I have become quite serious about my skincare regime.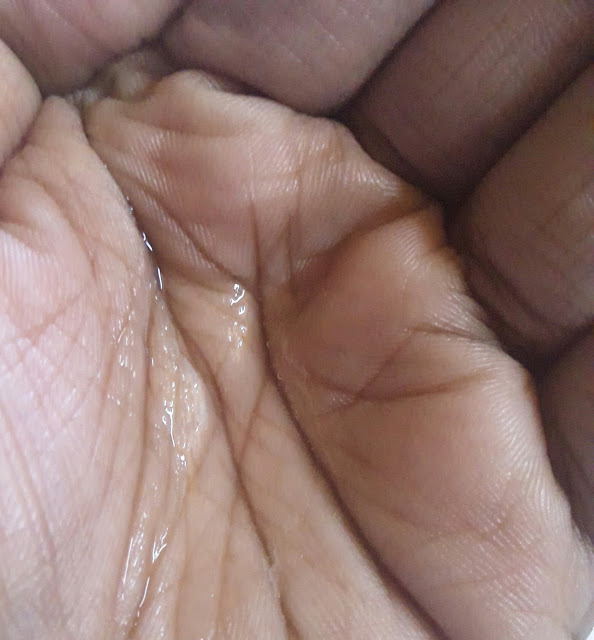 I use this rose water as a toner and facial mist. I dab a cotton with this and apply all over my face and neck. It gives me a hydrating and refreshing feeling. Sometimes, I sprinkle onto my face and wait for 15 minutes. After it dries up, I do moisturization. 
This formula absorbs very quickly. Well, one thing is that it feels sticky up to 2 minutes of application. After that, it feels soothing only..😊😊😊😀😀. Within these two weeks, my skin tone has improved a lot and obviously the credit also goes to my Homemade Chocolate Scrub 😊😊
Now, let us wrap up the whole review.
PROS
Lightweight, budget-friendly Gulab Jal.

It does what it claims to do.

Provides a hydrating feeling. Suitable to ALL SKIN types.

Does not irritate my sensitive skin.

Pleasant rosy fragrance.

Travel-friendly packaging.

Absorbs quickly.
Know the magic trick to treat Suntan and hyperpigmented skin problem using both age-old remedies and also the new age cosmetics.
Read More
CONS
Feels sticky for up to 2 minutes of application.

Colour is added..😬
Before pack up, I would say that take care my sweethearts, feel bold and remember you are a very very special woman. Celebrate womanhood dear..😊😊
Thank you for reading. Have you used Sti sri Ayurveda Gulab Jal. Please share your experience here. Love you all..😊