|| Aroma Essentials Carrot Sunblock SPF 30 Review||
Hey Angel! Today it is time to review Aroma Essentials Carrot Sunblock SPF 30. Well! If you have been following my blog for a long time, then you must know that Aroma Essentials products are my obsession. I have used a number of products from the brand including hair mask, face mask, face wash, hair cleanser and have loved all of them. Aroma Essentials Sunblock is not a brand new launch but it has garnered a lot of positive reviews in the market. Nope! I promise that I would not let my past experience make this review biased. Let's talk about Aroma Essentials Carrot Sunblock SPF 30 in detail without further ado.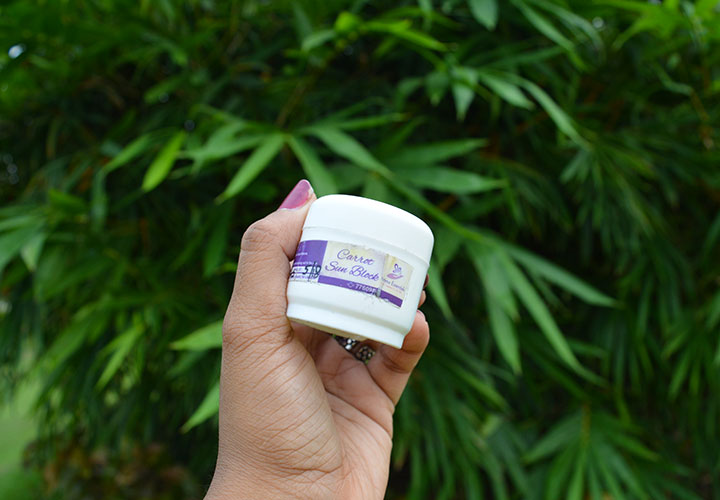 Also Read: Best Face Wash for Oily Skin in India
Basic Information about Aroma Essentials Carrot Sunblock SPF 30: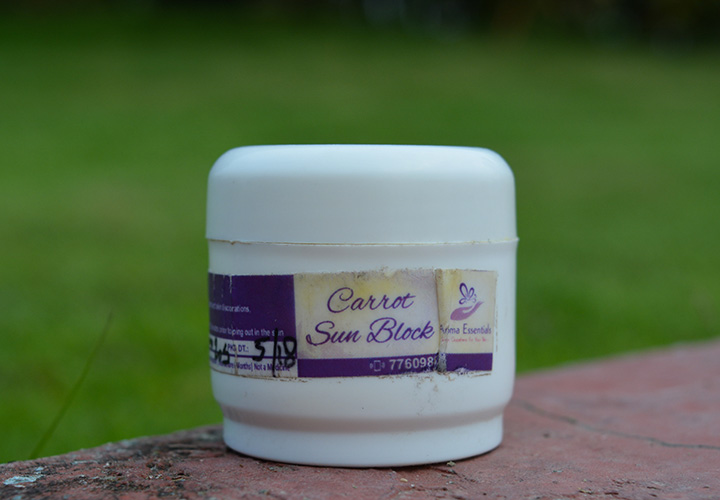 Price: INR 205/305 for 25g/45g
Shelf Life: 6 months
Directions to Use Aroma Essentials Carrot Sunblock SPF 30:
Take 2 to 4 drops of this sunscreen and apply liberally all over your face & neck. Make sure to apply it 20 minutes prior to going outside.
Few lines about the brand 'Aroma Essentials':
So, Aroma Essentials was founded in the year 2000 and it is the brainchild of Madhurima Ramakrishna. In the inception period, she used to make simple products using ingredients from the kitchen and special Ayurvedic herbs. At this point in time, this brand has flourished in every aspect. Now, Aroma Essentials produces a numerous number of products such as face washes, sunscreen, masks, scrubs, oils, soaps, serums, shampoos, moisturizers, many more things. Their products can be classified into 4 categories namely Skin Care, Hair Care, Baby Care, and Pet Care. Madhurima never misses asking the skin type of her customers. The brand believes in customer satisfaction and one-to-one conversation which is not possible with online shopping portals, that's why this brand is not available online. Overall, Aroma Essentials is another name of quality, trust, and purity.
How to Buy Aroma Essentials Products?
Aroma Essentials has a well maintained Facebook page where you can drop the owner (Madhurima) a message about the products you want to purchase. Click Here.
You can also give them a call at +917760988272
Ingredients of Aroma Essentials Carrot Sunblock SPF 30: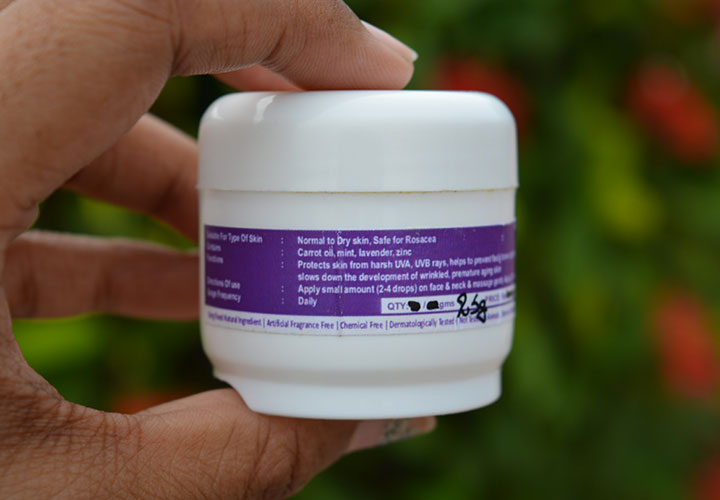 Ingredients are what make any cosmetic effective. Aroma Essentials has always been a favorite because of the pure components. The owner Madhurima always makes sure that each product goes out with the purest and necessary components. Say 'no' to harmful chemicals; that's what makes this brand such popular.  This sunscreen is no exception as well. Let's talk about Aroma Essentials Carrot Sunblock SPF 30 in depth.
Carrot Seed Oil: An amazing ingredient that is rich in Beta Carotene, Vitamin A, and Vitamin E. It heals the skin and moisturizes from the inside.
Mint: Wow! This amazing ingredient has Salicylic Acid which is an effective component for oily and acne prone skin.
Lavender: This extraordinary ingredient not only moisturizes the skin but also hides acne scarring.
Zinc: Zinc heals acne from the inside. It is a miraculous ingredient for oily skin.
Overall, Aroma Essentials Carrot Sunblock SPF 30 is made up of some effective and amazing ingredients that everyone needs for their skin. And thus, I would go for 5 out 5 solely for the components.
Packaging:
The packaging of Aroma Essentials Carrot Sunblock SPF 30 is pretty simple. It comes in a plastic container which is very easy to carry with. It is 100% travel-friendly; so there is nothing to worry about.
Texture and Aroma: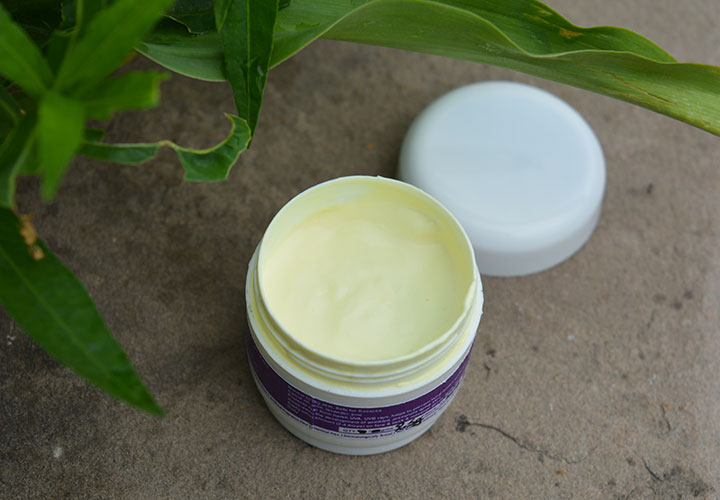 The texture would simply remind you of Lacto Calamine lotion because of the presence of Zinc. To be honest, the formula is pretty thick and easy to apply. It does not make your skin look cakey or whitish, unlike Lacto Calamine which was not suitable for dry skin at all.
The aroma has an X-factor that you would love to apply Aroma Essentials Carrot Sunblock SPF 30 again and again. No! It does not have a typical Zinc like a smell, it is refreshing which creates a good vibe around you.
My Experience with Aroma Essentials Carrot Sunblock SPF 30
This is a sunscreen that I have been using for the last two months. Just like Lotus Sunscreen, I found it perfect for All Skin Types. This sunscreen does not make you look like a white ghost.
The protection of SPF 30 lasts for about 4 hours and after that, you definitely need to reapply it. But, it is a natural formulation and I absolutely have no issues with that thing.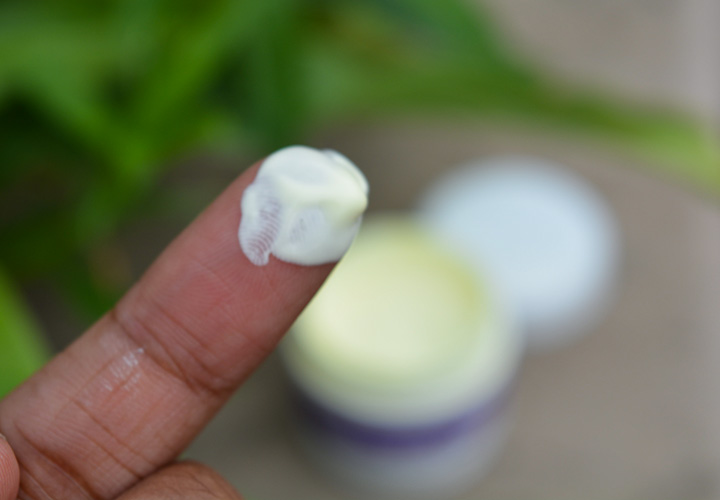 I could not find any rashes or pimples on my skin after applying it. So, you need not worry about that part. I have extremely dry and sensitive skin yet I found it pretty effective.
Get ready to bid your tan goodbye because Aroma Essentials Carrot Sunblock SPF 30 has come up at your doorstep to make your skin healthy from inside.
Pros of Aroma Essentials Carrot Sunblock SPF 30:
Natural formulation.
The goodness of Carrot Seed Essential Oil is there.
Travel- friendly packaging.
Light formulation.
Easy to apply.
Does not leave a whitish cast on the skin.
Cons of Aroma Essentials Carrot Sunblock SPF 30:
It is particularly not a con but a tip that is applicable to every natural product. It needs to be refrigerated; otherwise, it may affect the efficacy of the product.
Would I Recommend Aroma Essentials Carrot Sunblock SPF 30?
Of Course! I would totally recommend this awesome sunscreen.
So, that is all about today's review. I hope you find it pretty helpful. If you like it, do not forget to subscribe to Cosmetics Arena. Take care; much love.
**PR Sample. But my reviews are absolutely honest and self-opined.