Welcome back my dear angels! Today I have come back with another review and that is Aroma Essentials Rose Geranium Sorbet. Weather has started becoming pleasant but not completely. I am still getting sunburns sometimes. But who cares when you have got some natural treatments to cool down your skin.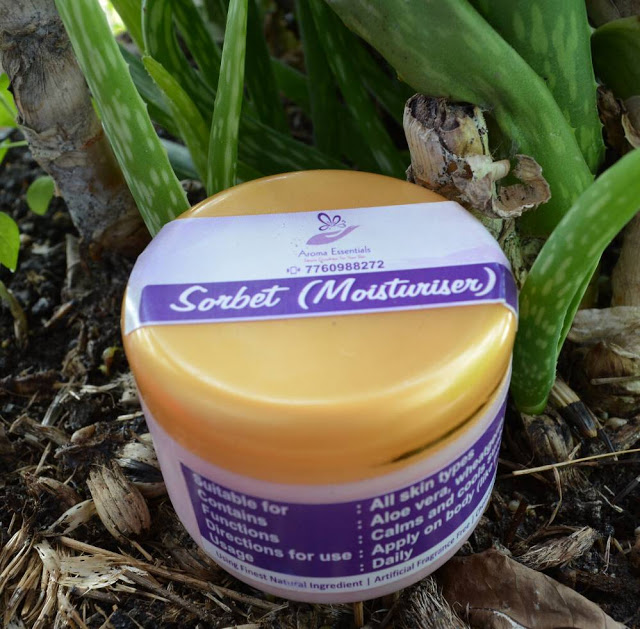 Seriously guys! Not only me but also my mom feels that completely natural skin care routine has changed our skin textures. Recently I was trying to replace my usual vaseline body lotion with a natural moisturiser. And guess what! I found this. So, let us proceed to know more :).
Price: INR 650 for 150g
Shelf Life: 6 months
Availability: 
Product Description and Ingredients: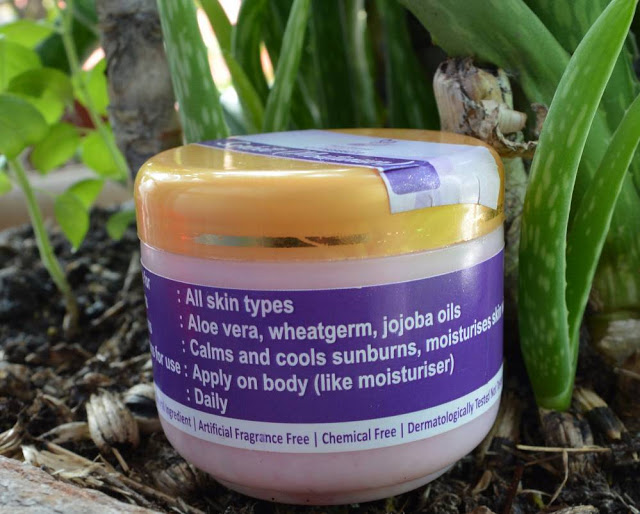 Aroma Essentials always pleases me with the its brilliant ingredients. Many says that I am kinda addicted to their products. And I do not protest because that is true. This sorbet is also no exception. It is enriched with Aloe Vera, Wheatgerm, Jojoba oils, Geranium oil, Rose extracts and few more. Overall, I am quite impressed with the ingredients of this sorbet a.k.a moisturiser. 
My Experience with Aroma Essentials Rose Geranium Sorbet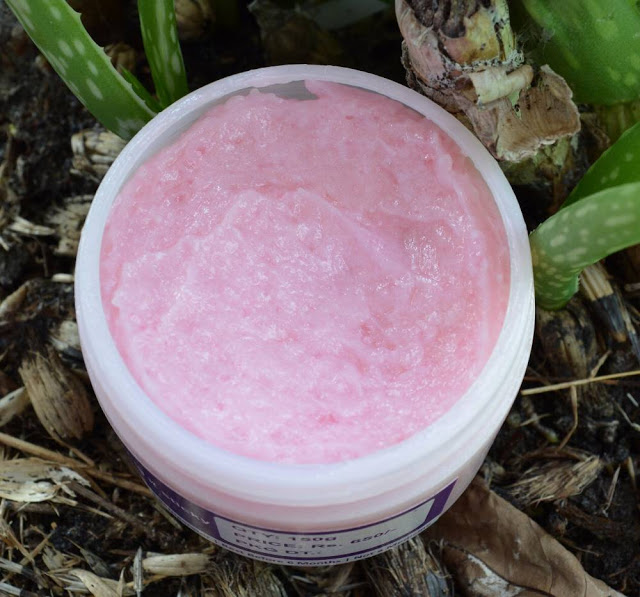 The sorbet comes in a bulky tub. Its whole body is made of plastic. And I do not mind carrying around this kind of container. So, packaging wise this one is quite good. 
Now, here comes the texture. Well, if you ever have tasted a sorbet, then you will understand that what I am talking about! It is quite thick yet light weight. And blends like dream. Skin does not feel greasy or oily. Perfect for both day and night time applications. The texture is smooth and if you hold the tub upside down, the sorbet would try to come out in the shape of the container. I found it quite amusing! 
The aroma is very very refreshing and soothing. You would love to apply this over and over. The rosy aroma just encircles my mind and body. But, if you are not a rose lover, don't worry! These sorbets are also available in Sandalwood, Lavender and many flavours.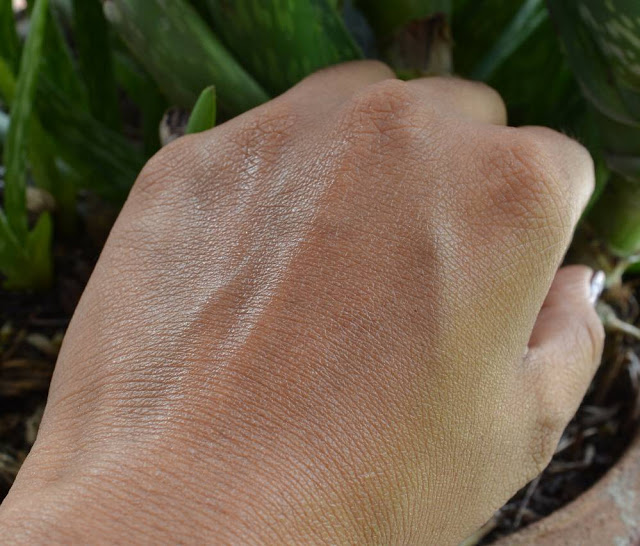 My hands look smooth and feels soft afterwards
We all love such moisturisers in day time which are non greasy, non sticky and feels light on skin. Honestly, this product has all the features. But, I find it more useful after a long day when my skin has sunbathed badly. It cools down the burning sensation and also provides soothing feel. It gets absorbed within minutes, and provides long time moisturisation. The aroma is charismatic enough to make you feel good. Currently, I am totally obsessed with this bombshell.
***CA IMPRESSION: 4.9/5***


I would like to say just one thing that it is Splendid! If You have not tried out these sorbets from Aroma Essentials, you are missing something. This is perfect for both day and night. The moisture level it provides is perfect for All Skin types. I would definitely recommend it to everyone. 
Take care lovelies. I love everyone of you. Are you connected with me on my social media handles? Actually I am more active there. He he he, just kidding! Let us Celebrate womanhood with pride and joy. I will talk to you soon.
Thank you for reading. Have you used this product? Please share your experiences here. Love you all.
**PR sample sent by Aroma Essentials. But the review is unbiased and genuine.