Two Bloggers Talk About the Skincare Routines They Follow Religiously
Well! This is such an article that I always wanted to post. And finally, the time has come.
In this era when brands can easily sell out themselves with the help of fake reviews and paid articles, it is pretty tough to be a genuine beauty blogger who opines the truth only.
I must tell that to date, I have found numerous genuine beauty bloggers. But, the two bloggers who are going to share this space today, I find them more genuine.
So today, Sonali from Skincare Villa and Hiral from Pepilio Blog are going to talk about their current skincare routines.
Usually, bloggers find it pretty hard to stick to one skincare routine as they have to test a number of products every now and then. But, there are some principles that they always follow. And this post is all about those habits and tips. So, let's dive in!
Skincare Routine of Bloggers: Find Out How Sonali Maintains Her Skin
Sonali is a pro blogger; she started her blogging journey with Skincare Villa in the year of 2014. And, she has penned down numerous popular articles to date.
Guess what! She is the formulator of an organic chain of products too. Many of her products have been featured on Cosmetics Arena. Well! It's time to know the products she vows to.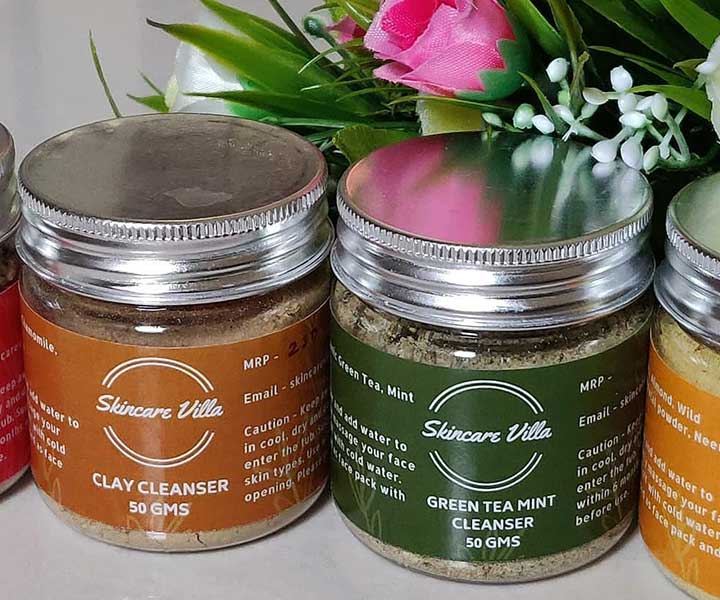 1. Hey Sonali! Your skin looks super smooth and soft. Can you share your 

skincare

 routine with our readers? 
I keep my routine pretty simple. 

Skincare

 layering technique doesn't work for me, so my AM and PM routines are pretty simple with just two or three steps.
AM Routine
Toner: Keep Cool Bamboo Toner (currently testing)
Moisturizer: A lightweight day cream with SPF 15 or 20. Or if I use a gel, then I top the gel with Acne UV gel sunscreen SPF 30 if am heading out.
PM Routine
Cleansing: If I have applied Acne UV gel or any other sunscreen, then I remove it with the help of double cleanse method. Which is usually an emulsifying balm followed by a foaming cleanser.
If I have applied any gel or a day cream then I simply use a foaming cleanser and proceed with the moisturizing step.
Moisturizer: Plum Green Tea Renewed Clarity Night Gel or Himalaya Herbals Revitalizing night cream. Sometimes I even use a face massage cream and let the cream sink in.

2. Currently, what are the products lying on your testing table? 
Currently, I am testing just two products namely Just Herbs Instaglow pack and Keep Cool Bamboo Toner. 
3. Name the one (
skincare

) product that you have been using for the past few years and you never get bored with. 
I would like to mention two here which I have been using since past 2 and half years.

1. Plum Green Tea Renewed Clarity Night Gel

2. The Nature's Co Multi-Vitamin Face massage cream
Both of these products work amazingly well for me and I have seen a noticeable difference in my skin with years of usage.
Face massage is something I learnt over the years by following a few YouTube videos. Plum night gel I can't even begin to tell how many tubs I have emptied.
4. What is the one 

skincare

 advice you would like to share with our readers?
Using the products which work for your skin type and skin concerns go a long way in achieving your 

skincare

 goals.

Getting to know what works and what doesn't work for you will definitely happen with a few trials and errors. So don't stop until you find your holy grail products.
Skincare Routine of Bloggers: Time to Unravel The Secrets of Hiral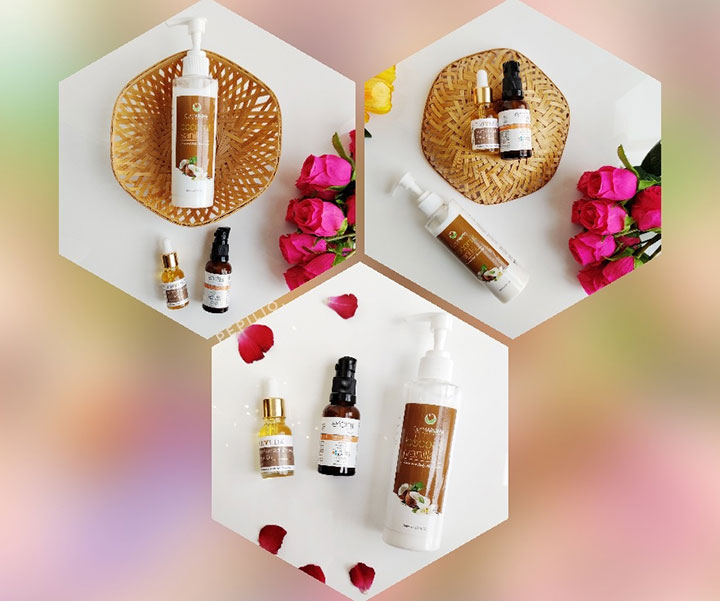 Hiral is comparatively a newbie in the blogger's corner. Pepilio Blog is the name of her site that has already gained massive popularity with her authentic reviews on Pepilio Blog. Let's unravel her skincare routine and other amazing tips.
Hey Hiral! Are You Excited to Talk with Our Readers? 
Hey, lovelies! I am super excited to be on the blog of one of my favourite bloggers – Soma. I used to read her blog and watch her Youtube videos a lot before I started my blog!

By the way, she sings so well – you would know this if you follow her on Instagram. Let's bug her to post more Youtube! I am super happy today to collaborate and get featured on this website.
That's so nice of you Hiral! I can see an amazing glow on your skin. Please, tell our readers how do you maintain yourself?
A simple skincare routine with slow actives (meaning using actives 3-4 times a week) works well for me. If I mess up and slather lots of products, they break me out badly.
I keep looking for soothing products always since my skin is sensitive and catches inflammation quickly.
Honestly, it took me years to understand how and why my skin behaves weirdly and gets inflamed.

Sometimes it is lack of sleep and stress that mess up with my skin. Also, with age, your hormones and skin do change.

So, if I see my skin is acting up, I use minimal and soothing products.

I am focusing currently to treat scars and anti-aging. Aging is an inevitable process but once can always delay it with choosing products wisely and with skincare techniques.
2. Currently, what are the products lying on your testing table? 
I am currently testing vitamin c serum from Eclat, Triveda Kumkumadi Oil, and Glam Aroma Body Lotion. Eclat vitamin c serum has 20% strength. I am used to a high percentage of chemical exfoliants and really excited to see how this works for me.
Kumkumadi elixir is an age-old Indian elixir to treat a lot of skin issues. Not all skin types can take up facial oils. But I am so happy that my skin happily drinks oils haha. I love this very lightweight oil that is made using traditional ayurvedic herbs. It is working so well so far!
I have started incorporating oh so delicious Coconut vanilla body lotion from Glam Aroma. This is super light and nourishing; and, smells so so good. I feel like eating this!
3. Name the one (
skincare

) product that you have been using for the past few years and you never get bored with.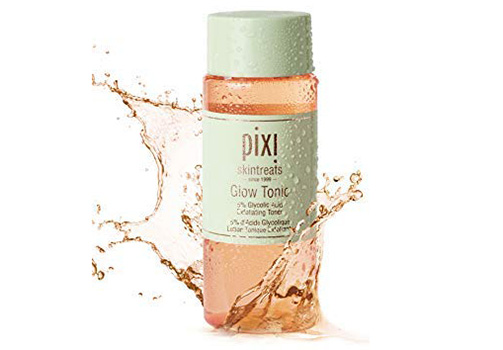 There are two actually – Pixi glow tonic and The Ordinary AHA BHA peeling solution.
These 2 products have literally changed my skin. Pixi glow tonic was my first ever active and I have stuck to it because it is super mild & gentle and great for beginners.
Even though my skin is used to higher strength, I love using this one because at times I need mild chemical exfoliation.
The Ordinary AHA BHA peeling solution is my best discovery so far. It is one of the best chemical exfoliants; quite strong but does wonder to the skin.
I will keep on repurchasing these 2 forever! These are globally loved, raved, and quickly sold off from portals.
4. What is the one 

skincare

tip you would like to share with our readers?
Firstly, listen to your skin and follow your routine accordingly. There would be 1000 positive reviews of a particular raved product but the same could give you breakouts.
Every skin is unique and hence skin reacts differently. You need to understand which ingredients your skin take up very nicely and which not. It is after all your skin.
Do not follow or copy anyone's routine blindly. Your skincare routine could be of just 2 steps or 15; it is all up to you!
Secondly, be patient and consistent. Consistency is the key to treat any skin issue. Some products can take even 4-6 months to show up results. You have to give time to let products work. Everyone wants quick results; but, skincare requires patience.
Lastly, do not forget to apply SPF no matter what. Unless you are in a closed environment, never forget applying and reapplying sunscreen. It is the first step to prevent aging.

Many people apply sunscreen just on the face and do not care about the rest of the exposed parts like hands, legs, and neck.
And, that's all for today! I hope you like reading this interesting and unique article. Don't forget to share it with your friends and family.
To stay tuned with Cosmetics Arena, check out my Instagram feed. Take care and keep embracing love.