4 Products that I am Trying Out These Days
In the past 2-3 months, a number of skincare and personal care products have been launched. Well! My wallet and busy schedule obviously did not permit me to buy all of those.
But, worry not! I grabbed 4 products. So, it's been a while now that I am using those products. Here is a brief overview of those products.
1. MASABA by Nykaa and Moi by Nykaa Mini Perfume Collections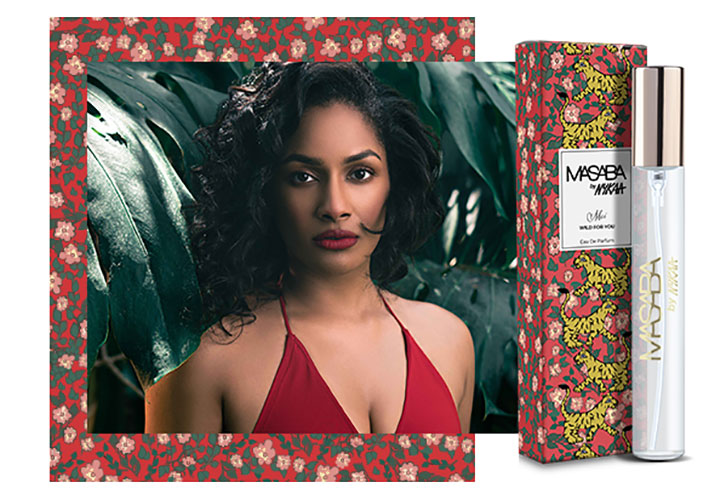 Undoubtedly, in recent times, the popularity of Nykaa products has increased quite a lot. In a span of 4-5 months only, the brand has launched a number of skincare, makeup, and hair care products.
In fact, the MASABA range of products by Nykaa are pretty popular too. The collaboration between Nykaa and MASABA went really well.
So, just a few weeks back when I came across that the range has mini perfume collections too, I could not resist myself.
Honestly, I am someone who would never splurge huge on fragrance. The last time I bought a luxury fragrance was for my wedding only. It's been more than 2 years now. Thus, mini perfumes are my saviours!
I have bought Wild for You and Amour fragrances. Amour has notes of Cypress and Birch that instantly give you a soothing vibe. The fragrance is a bit unique. It has quite a good staying power too.
On the other hand, Wild for You Jasmine, Lily, Patchouli, and Musk. The fragrance is quite known. There is nothing unusual or different. I have sniffed such fragrance at least dozens of times.
Overall, the collection is average. There is hardly anything to glorify.
If you are looking for mini perfumes, then you can try these out. But, if you are looking for fragrances that are unique, then the collection might disappoint you.
2. MCaffeine Naked and Raw Expresso Coffee Mask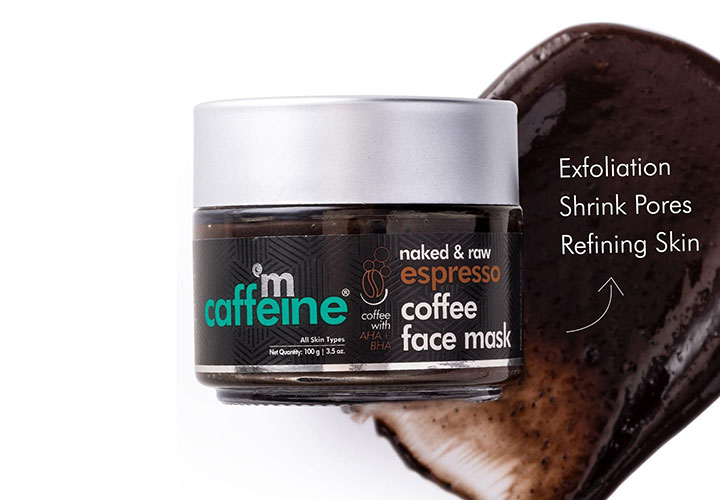 It would not be wrong to say that just the way I like coffee, I like MCaffeine products too. Since the time I was introduced to their coffee body scrub, I have tried a number of MCaffeine products.
This coffee mask is a recent launch. It is formulated for all skin types and is enriched with Coffee with AHA and BHA.
Apart from Coffee powder and coffee extract, this face mask also contains Aloe Vera extract Lemon Extract, Sugar Maple, and Sugarcane extract.
It's been 2 weeks since I am using the mask. So far, the experience is quite soothing.
But, what else my experience is? What about the other ingredients? Safe or not? To answer all these questions, very soon, I would come up with a detailed review of this face mask.
3. Plum Hello Aloe Micellar Cleansing Water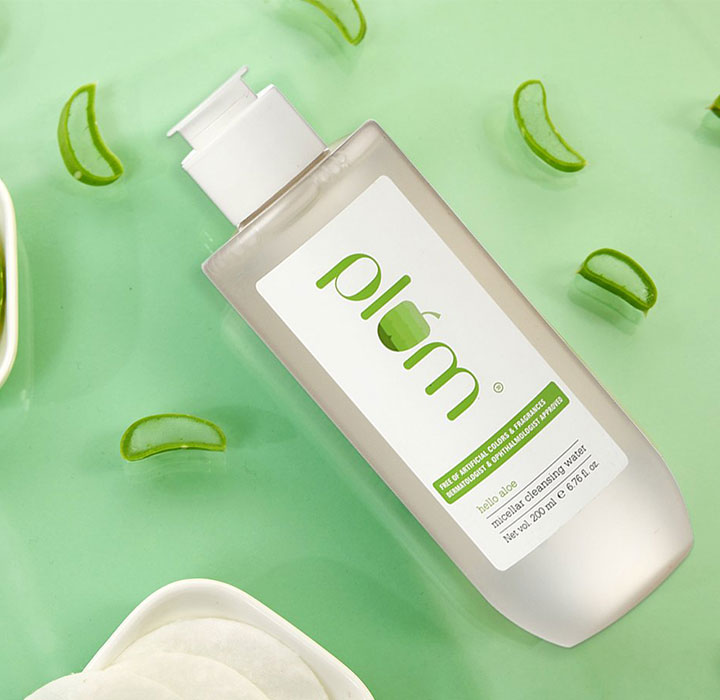 In recent months, Plum Goodness has launched a number of skincare products. The Micellar Water was launched in or around Mid-April. And, I bought it on the day of its launch.
To date, I have used this product at least 10 times. I won't say that I had high expectations from this particular micellar water. But somehow, I expected a bit better performance from this product keeping in mind the brand value.
I would publish a detailed review on Plum Micellar Water pretty soon. As of now, all I can say is that you cannot remove eye makeup with this product. It would sting your eyes badly if goes into your eyes.
The main question is, does it work on waterproof makeup? Or, only on regular makeup products? Stay tuned to know the answers.
4. Earth Rhythm Hybrid Sun Fluid SPF 50 PA++++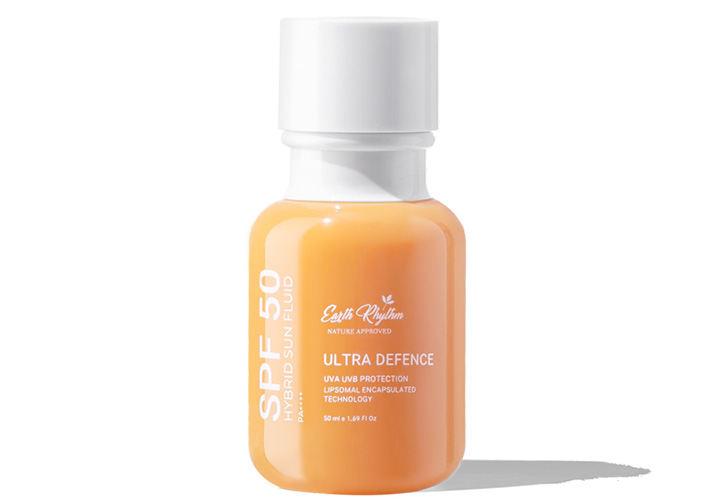 Earth Rhythm products are quite popular. The brand has formulated a number of products. This sunscreen is one of their newly launched products.
Recently, Earth Rhythm has revamped the packaging of all the products. And, with the new packaging, the sunscreen looks lavish. I love the bright orange colour resembling the colour of the sunshine!
It's been only 3 days that I have received the product. The first thing I noticed is the rich formula and also the texture. The last sunscreen I used was from Dr. Sheth's. It was a Zinc and Oat based sunscreen. And, it gave me a nightmare.
I can't forget how cakey and whitish my skin used to look right after applying that mineral sunscreen. So, when this sunscreen jumped into my stash, I was happy to find that there is no white cast.
Earth Rhythm sunscreen does not give any white cast. But, is that enough to call it amazing? How does it perform in the noontime? Well! To answer all the questions, very soon I am going to publish a detailed review with ingredient analysis of this sunscreen.
So, all these products are right now lying on my testing table. Pretty soon, I am going to publish my detailed review of these products. Till then, take care; celebrate life. And, last but not the least, please wear masks.