10 Shades of Nykaa All Day Matte Liquid Lipstick: Swatches and Review
I had always been a liquid lipstick lover. Since the day I was introduced to these beauties, I have never gone back to the traditional ones.
So, around 20 days back, a parcel came to my doorstep. It was a surprise indeed as I had no prior idea regarding that. Opening up the parcel, I discovered a bunch of liquid lipsticks which were yet to be launched by the biggest beauty website in India at present.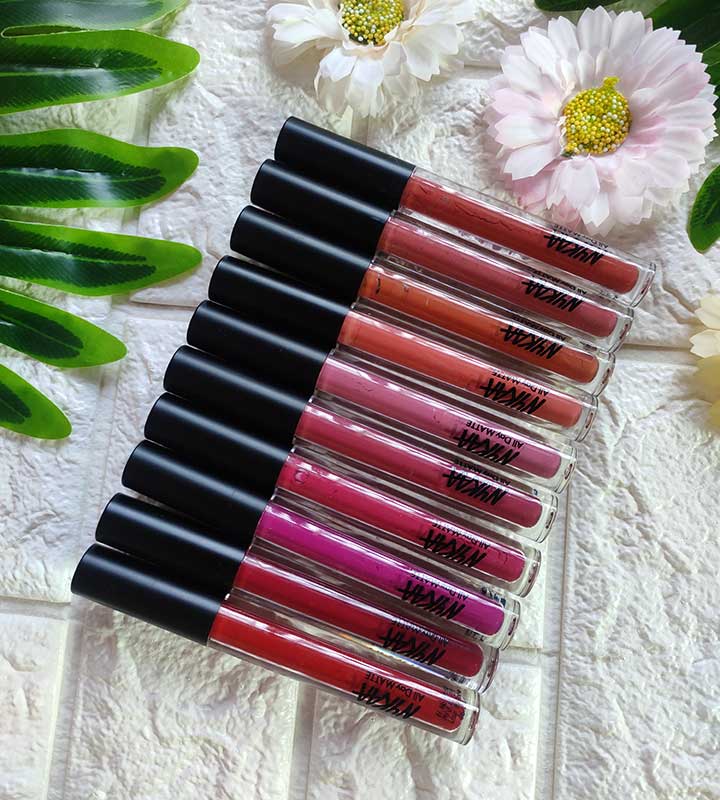 In the past two weeks, I have applied these 10 lippies almost every day. I was literally waiting for the big launch day when I can finally share my experience with Nykaa All Day Matte Waterproof, Transfer Proof, Mask Proof, 12H Liquid Lipstick.
Well! The wait is finally over. Today, Nykaa has launched all 10 shades with a lucrative price tag for sure.
Let me swatch the shades for you and also, talk about my experience with #NykaaAllDayMatte. It's true that I am #NykaaAffiliates but that does not stop me from expressing my honest opinions about Nykaa products. So, let's begin!
Basic Details about Nykaa All Day Matte Liquid Lipstick
Price: INR 349 Only (Launch Offer Price is INR 314 after a 10% Discount)
Quantity: 2.1 ml
Shelf Life: 3 years
Buy From: Available on Nykaa Official Site and All Nykaa Stores
What does the Brand Claim about Nykaa All Day Matte Liquid Lipstick?
Here are the things Nykaa claim about these newly launched babies.
Long-Lasting – Over 12+ hour stay

 Mask proof

 Transfer proof

Smudge-proof

Flex tip applicator for precise application

Intensely pigmented

One stroke application

All Day Matte finish

Waterproof

Enriched with Vit E & Almond Oil that nourishes your lips

Cruelty-Free, Paraben Free, Vegan
Ingredients of Nykaa All Day Matte Liquid Lipstick
It's a bit disappointing that Nykaa has not disclosed the full ingredient list. As per the brand, these lipsticks are enriched with Vitamin E and Almond Oil. And, that's all! I would request the brand to disclose the full ingredients of their products.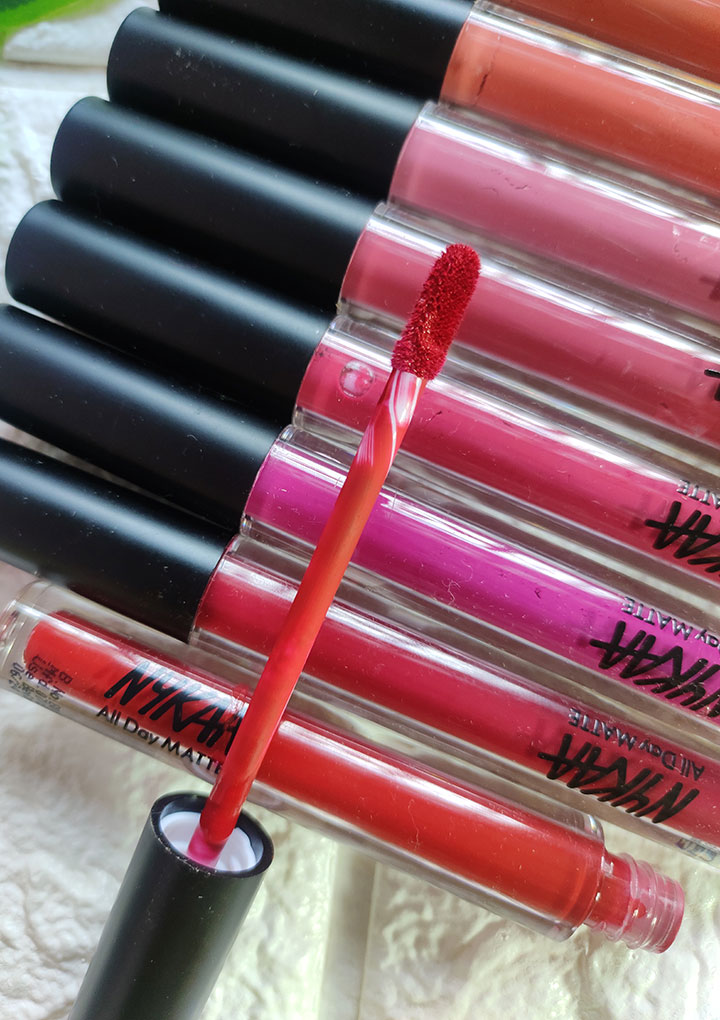 Packaging, Texture, and Aroma
The lipsticks come in the usual transparent plastic tube packaging. The cap is matte black in colour which looks pretty classy.
The wand is quite long and bushy enough to swipe the colour all over your lips. I do not face any difficulties in colouring the cupid bow even!
The texture is creamy enough to make your lips feel well-moisturized. It does not feel heavy or stretchy at all.
I love how soothing the aroma is. It's very mild that makes you feel good but does not overpower your senses at the same time. The aroma gets faded after 30 seconds of application.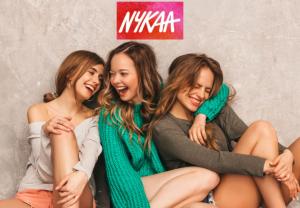 Check out all the popular launches by Nykaa. The compilation includes skincare, body care, makeup, and many other interesting products.
Read More
Spending 2 Weeks with Nykaa All Day Matte Liquid Lipstick: My Experience in Detail
Before I share my experience, it's important to give you an outline of the occasions when I have tried these lippies.
To be honest, I have applied these matte liquid lipsticks only while going to the office. I did not attend any party nor I went to any wedding invitations wearing these ( boring life indeed).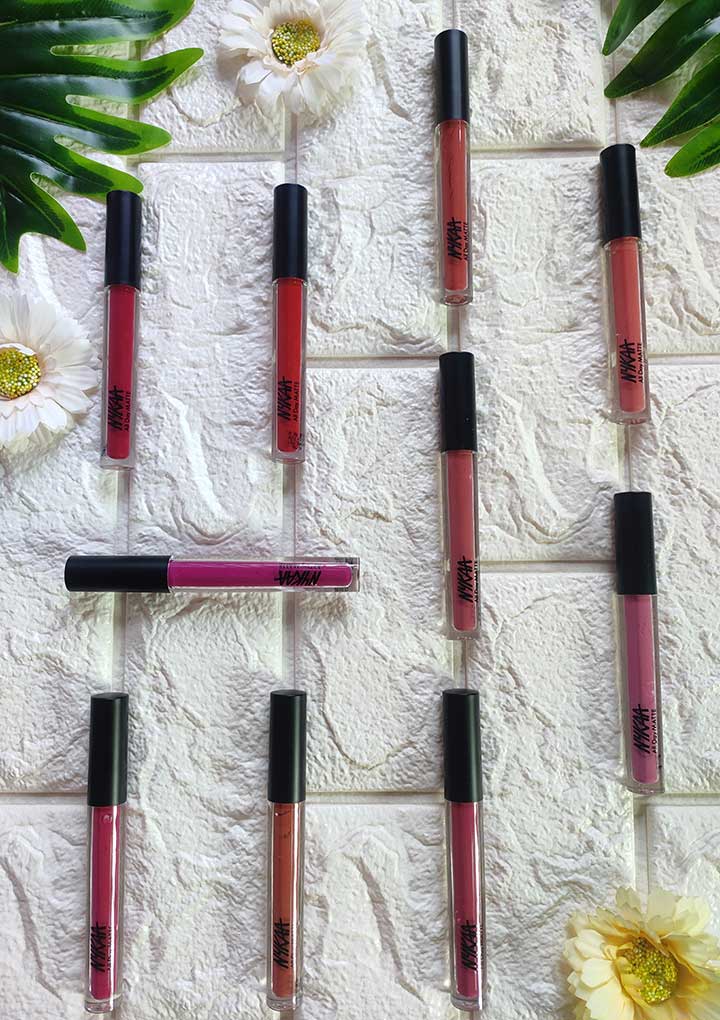 So, to bring some vibrancy, I made sure to wear a new colour every day. It's really fun for sure. So, I have worn every shade for 10 hours every day. And, here are the things I experienced.
I usually prefer to prep my lips before applying liquid lipsticks as they tend to make your lips dry. But, guess what! Just moisturizing your lips is enough before applying Nykaa All Day Matte Liquid Lipsticks. It is not going to dry your lips nor it is going to make your lips chapped!
The formula of these lippies is pretty smooth and moisturizing on its own. So, I can wear them all day long.
These lipsticks do not irritate my lips. I have very sensitive skin that easily reacts to anything off-track. I am glad that the formula did not give me any reaction.
It's not new when a brand has claimed that their liquid lipsticks are transfer-proof and smudge-proof. SUGAR claimed the same. But, what makes these lipsticks pretty different from most of their contemporaries is that they are mask-proof.
Honestly, I cannot apply SUGAR Smudge Me Not Liquid Lipstick underneath my mask. They keep smudging and make my mask stained. But, these babies do not leave stains on my masks!!! Awesome, isn't it?
Every day, I did my breakfast and lunch while wearing Nykaa Liquid Lipstick. And, I must say that they look well even after lunch. I didn't have to reapply.
After 7-8 hours, it's going to start fading little by little. But, the best part is that even after 10 hours, a beautiful stain would be still there on your lips.
So, it would look as if you have applied lip tints rather than lipstick after 10-11 hours.
The colour pay off of the lipsticks is quite good. I would not that these are the densest ones, but definitely workable and buildable; gives you a smooth finish. I have highly pigmented lips. Even then, swiping just once covered 80% of the pigmentation!
Is There Any Thing that I Did Not Like about Nykaa Matte Liquid Lipstick?
Honestly, I did not like the fact that the brand has not mentioned the ingredients. They missed it even on their official website.
But, other than that, these lipsticks are bombshells at INR 349. The price is absolutely on point and very competitive.

The formula is crazy and the staying power of 10-11 hours is freaking awesome. It has got every reason to love these lippies. 
Swatches and Applications of Nykaa All Day Matte Liquid Lipstick
And now, it's time to go for a swatch-over party with me. Check out how the 10 shades look on my medium-dark complexion.
It is important to mention that here, I have used my bare face as the canvass. I have not applied any makeup here. Just sprayed Cosrx AHA/BHA Treatment Toner all over my face and neck so that I look fresh throughout the swatch shoot.
The images are all raw and unfiltered.
1. Nykaa All Day Matte Liquid Lipstick – Boss Babe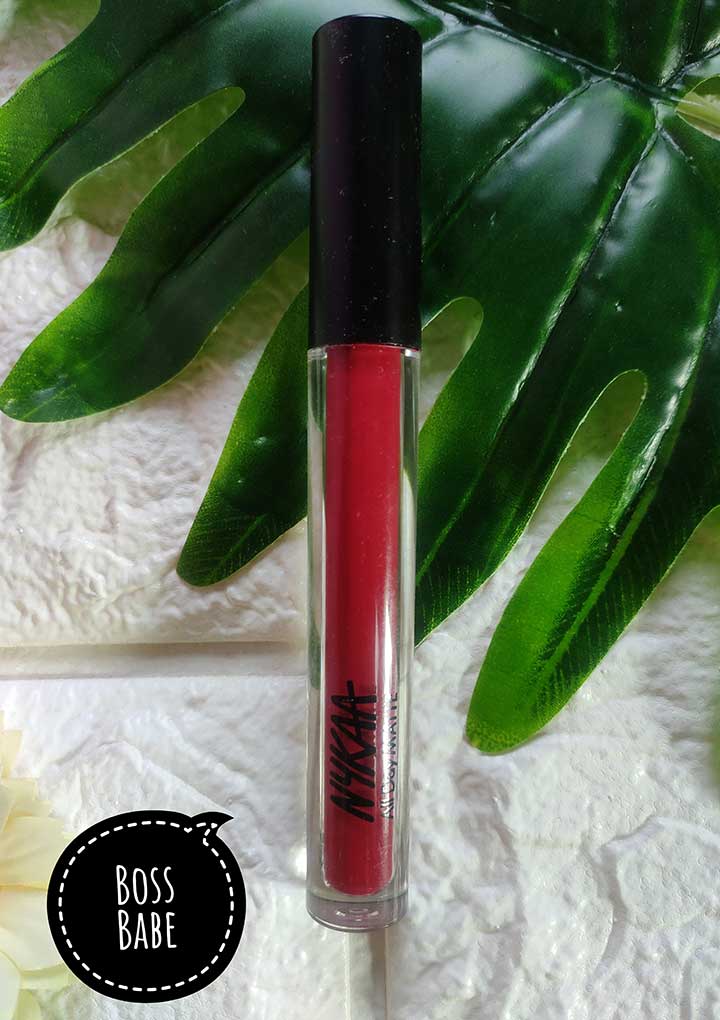 This is the first shade that I tried from the entire range. It is a deep red and looks quite bossy. Just swipe it and slay it.

2. Nykaa All Day Matte Liquid Lipstick – Cool Cop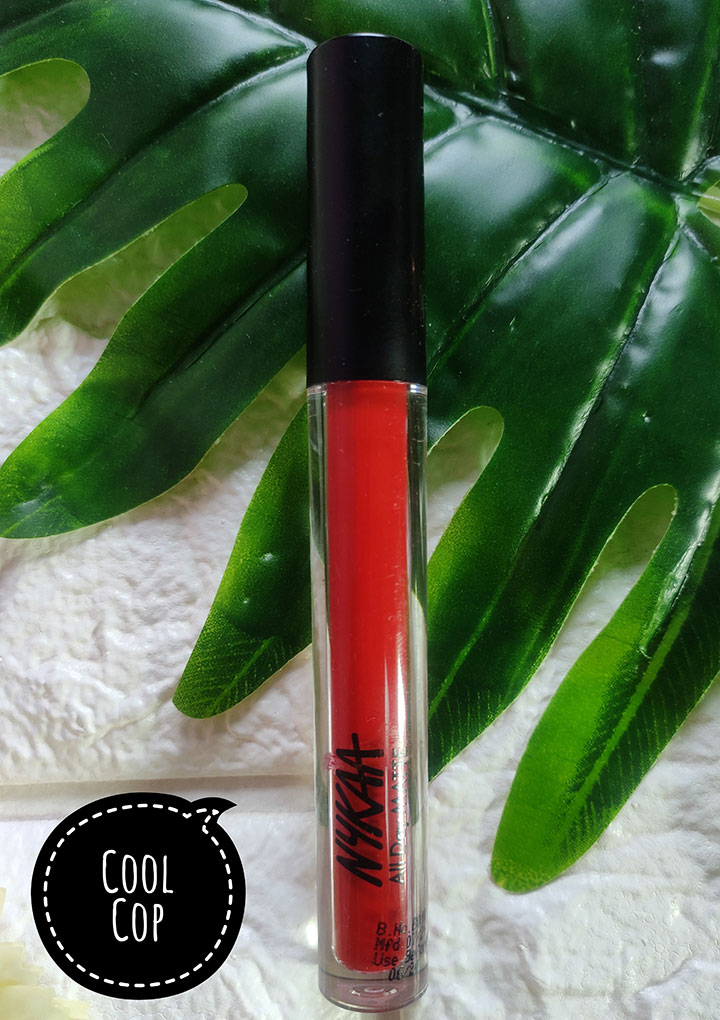 The Cool Cop is another classic red shade that would be loved by every Indian girl out there. It really looks cool!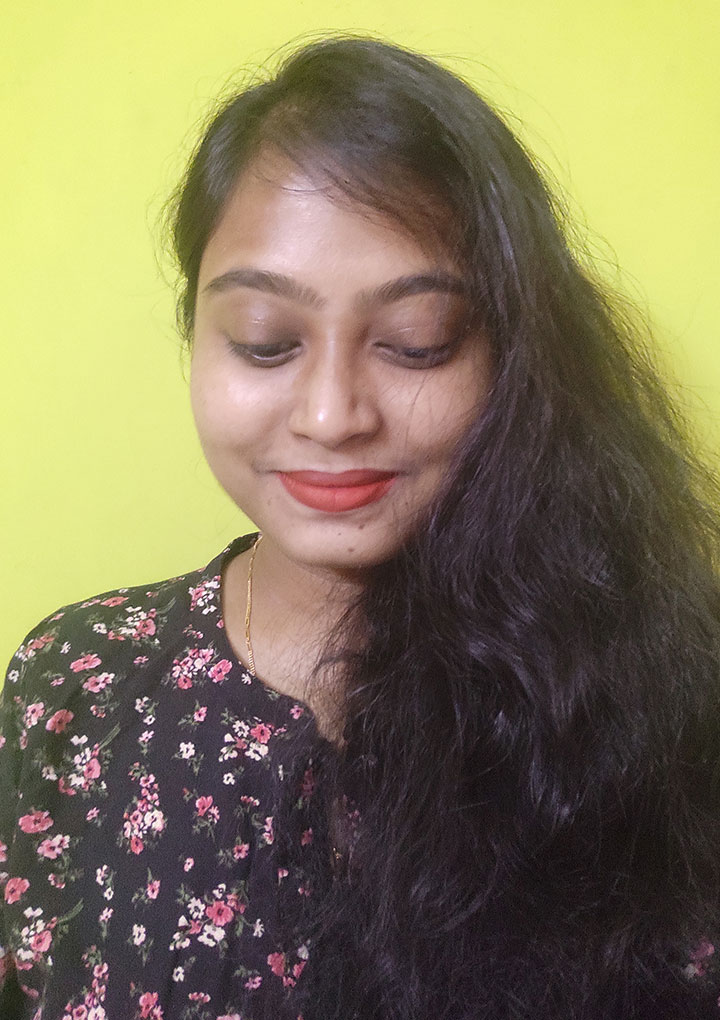 3. Nykaa All Day Matte Liquid Lipstick – Dream Wife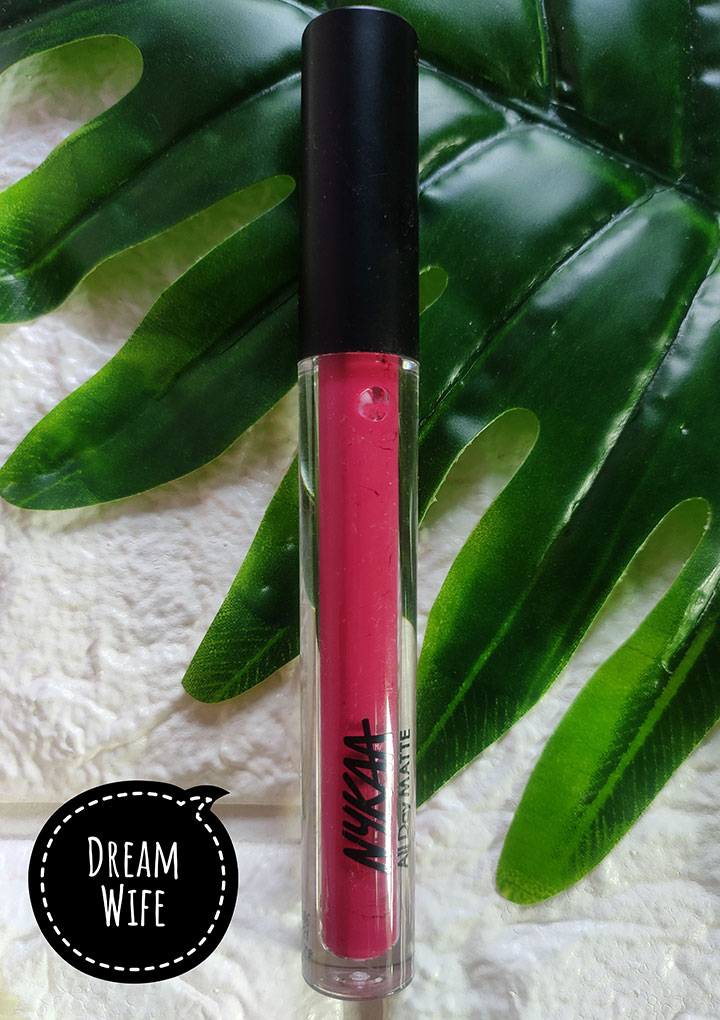 A deep pink that would blow the mind of every pink lover out there. Well! Honestly, it's not typical or the classical pink. But, rather something that every girl can pull off.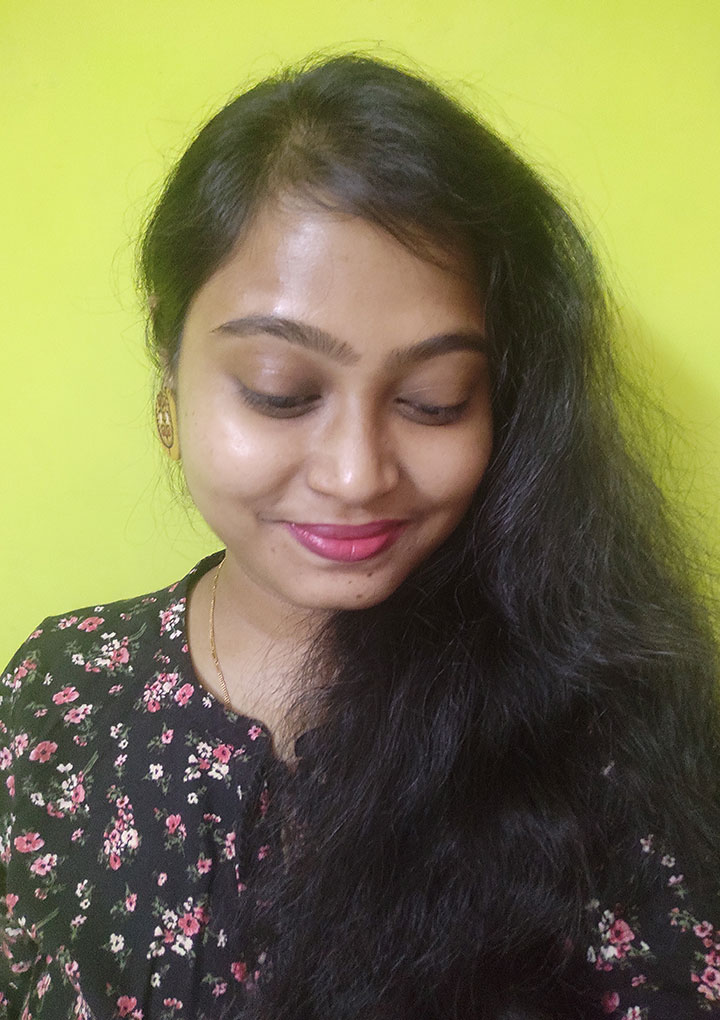 4. Nykaa All Day Matte Liquid Lipstick – Teacher Tribe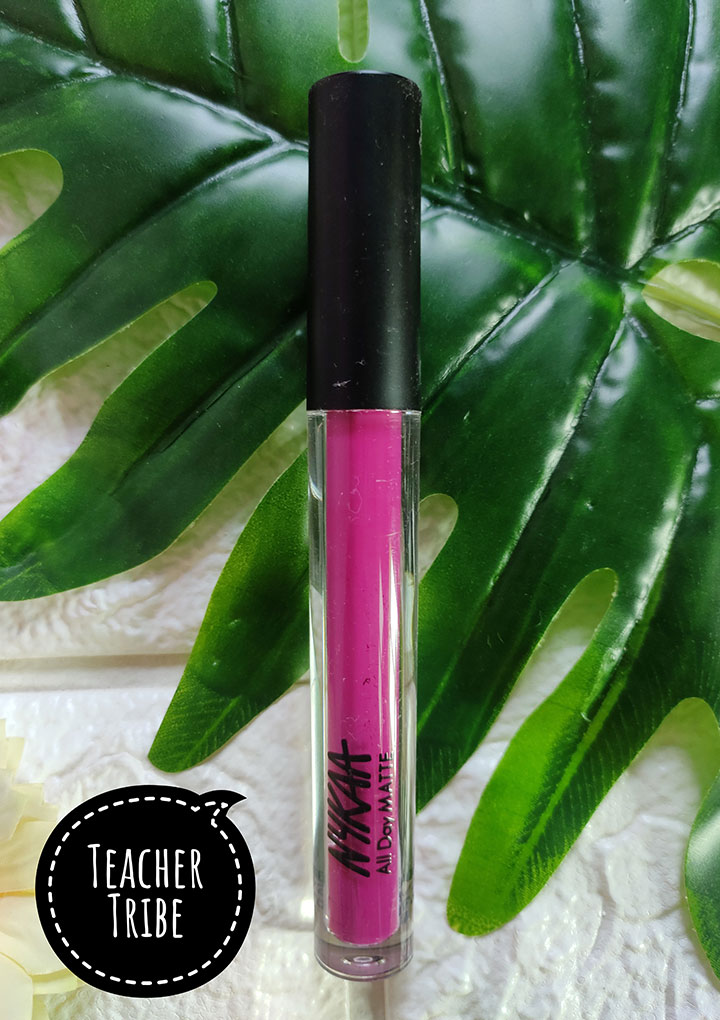 A beautiful plum colour that would suit any complexion whatsoever. This is a beautiful shade for sure.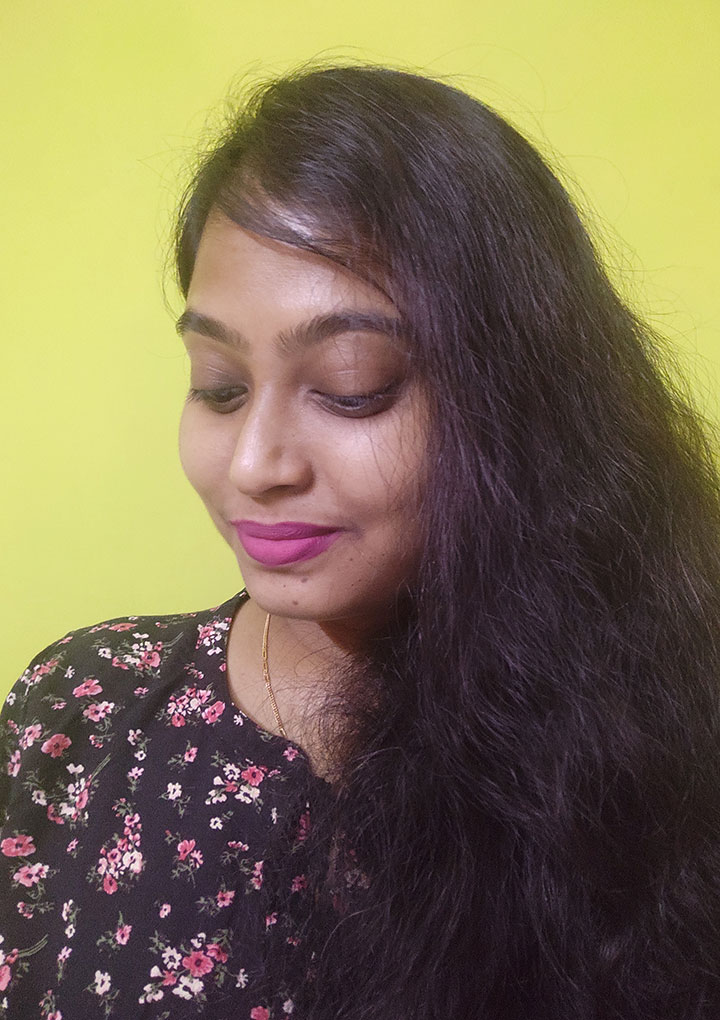 5. Nykaa All Day Matte Liquid Lipstick – Darling Daughter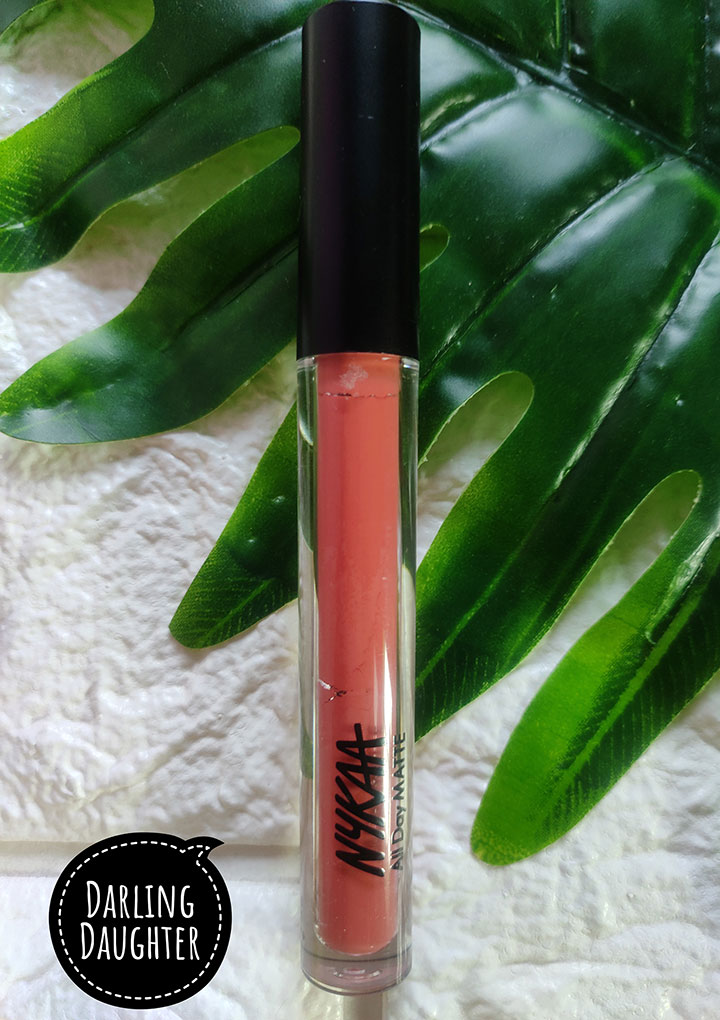 A beautiful soft pink nude that is very soothing. But unfortunately, my complexion could not do any justice with the shade. And, I look like a certified duck here.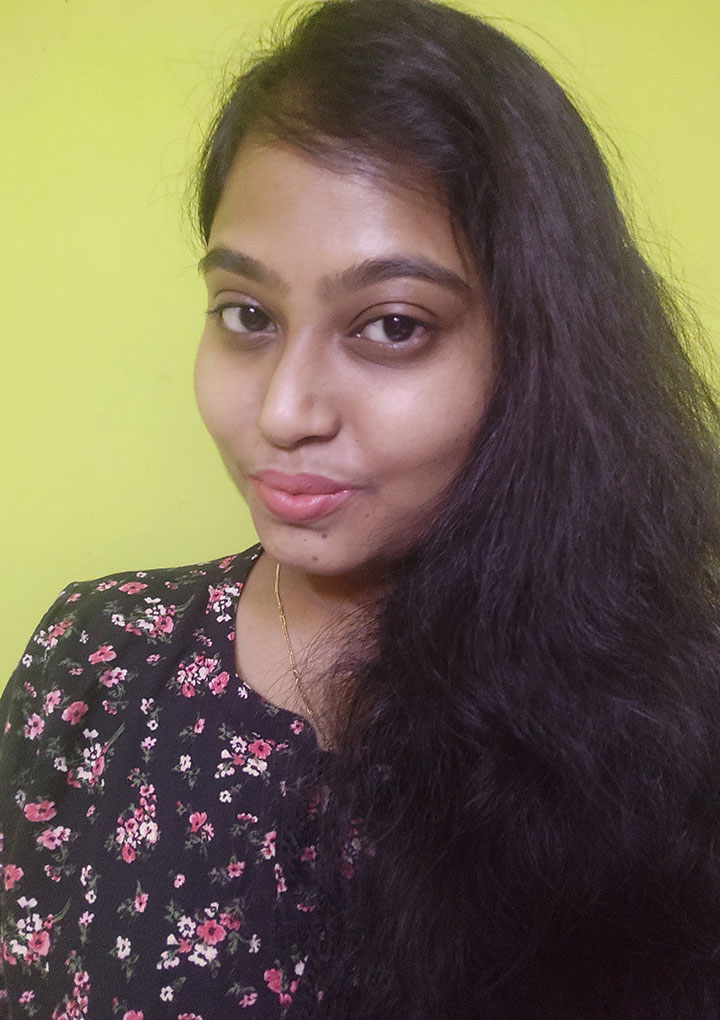 6. Nykaa All Day Matte Liquid Lipstick – Soul Sister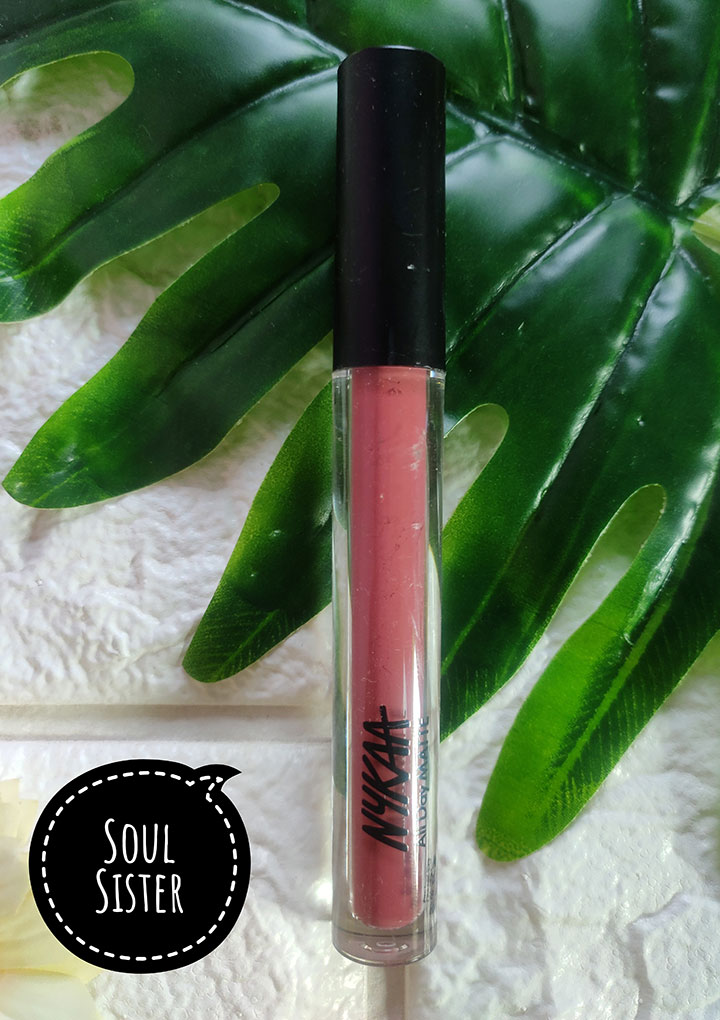 It's a beautiful mauve nude shade that every mauve lover would approve of. It's such a nude that women like me who rarely wear nude are going to love too.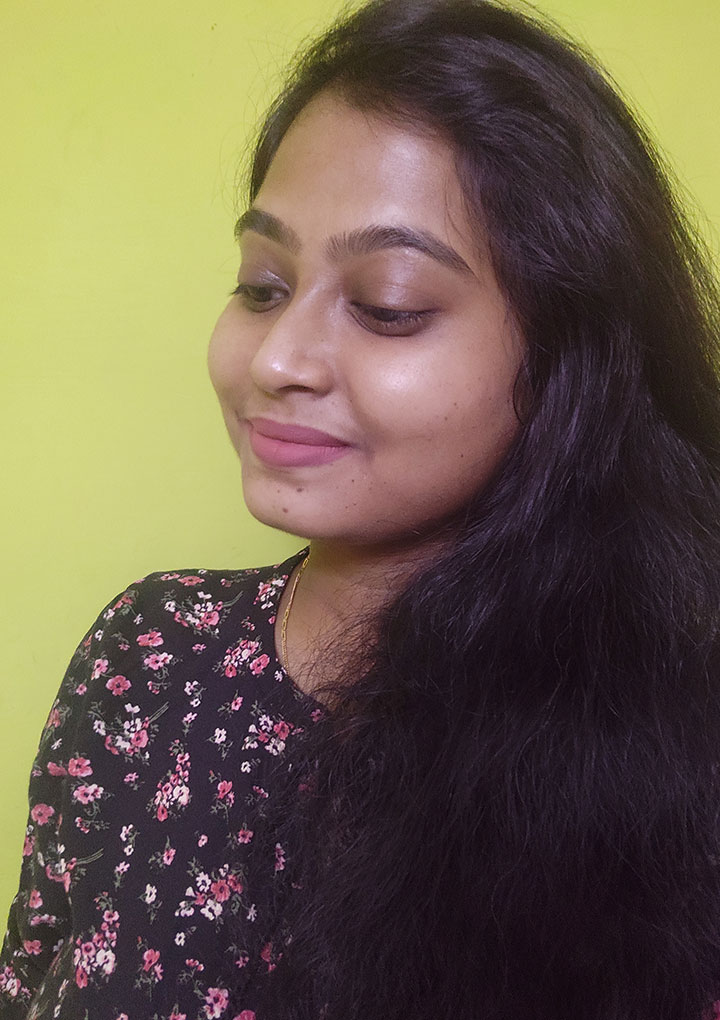 7. Nykaa All Day Matte Liquid Lipstick – Girl Gang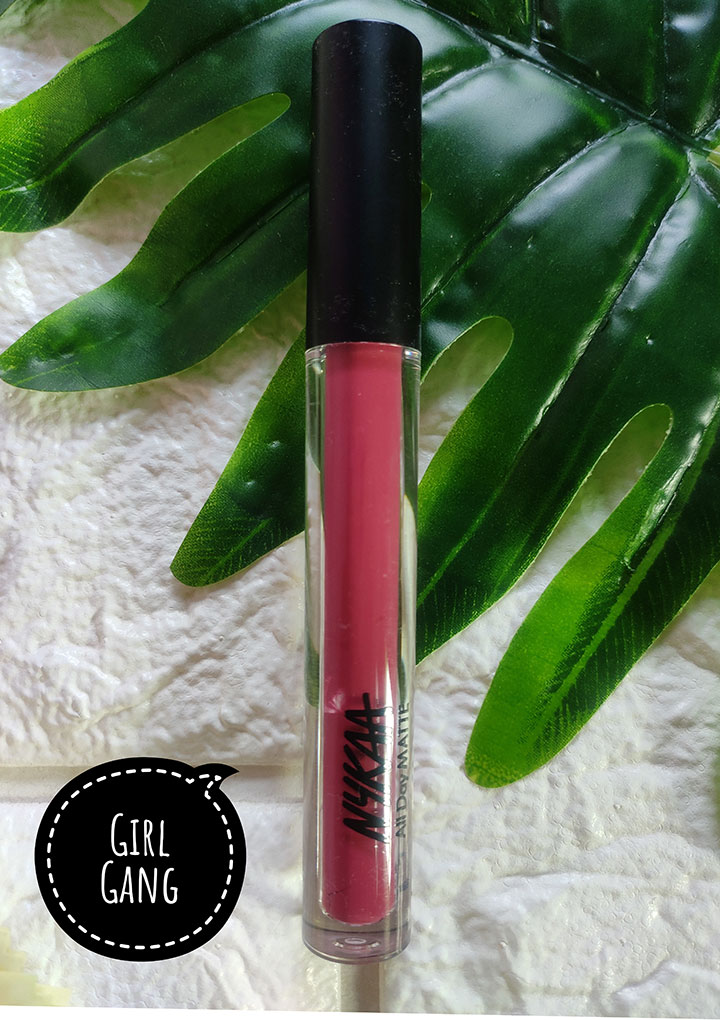 If you are a berry lover, then this berry shade is going to give you a super happy vibe. It's beautiful for every occasion whether it's day or night. Looks very classy indeed!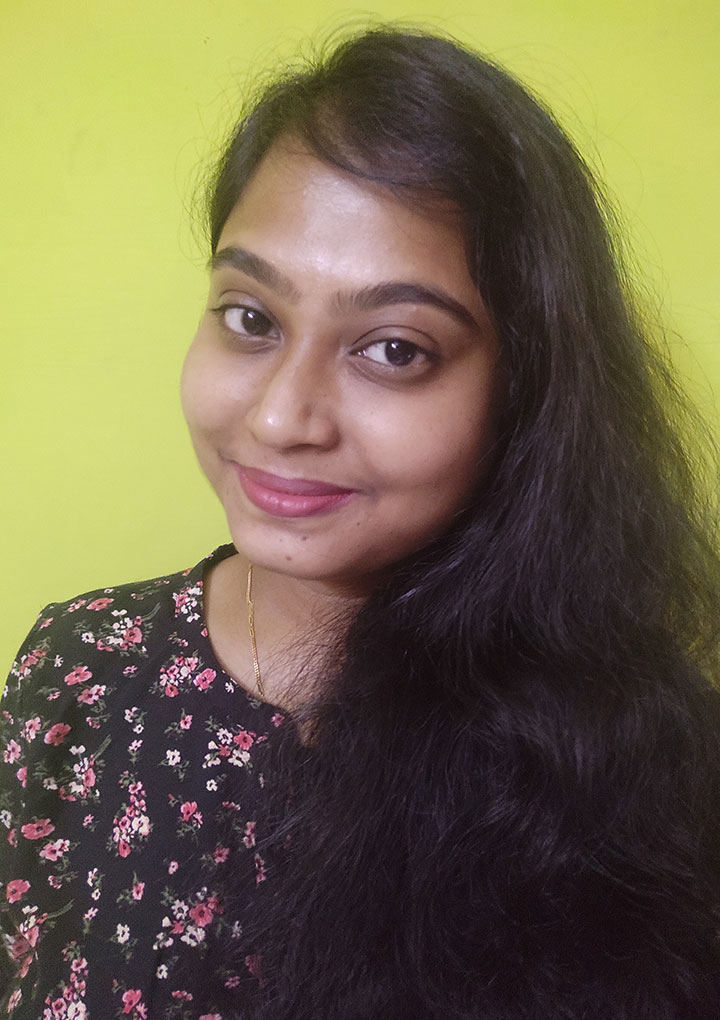 8. Nykaa All Day Matte Liquid Lipstick – Dear Doc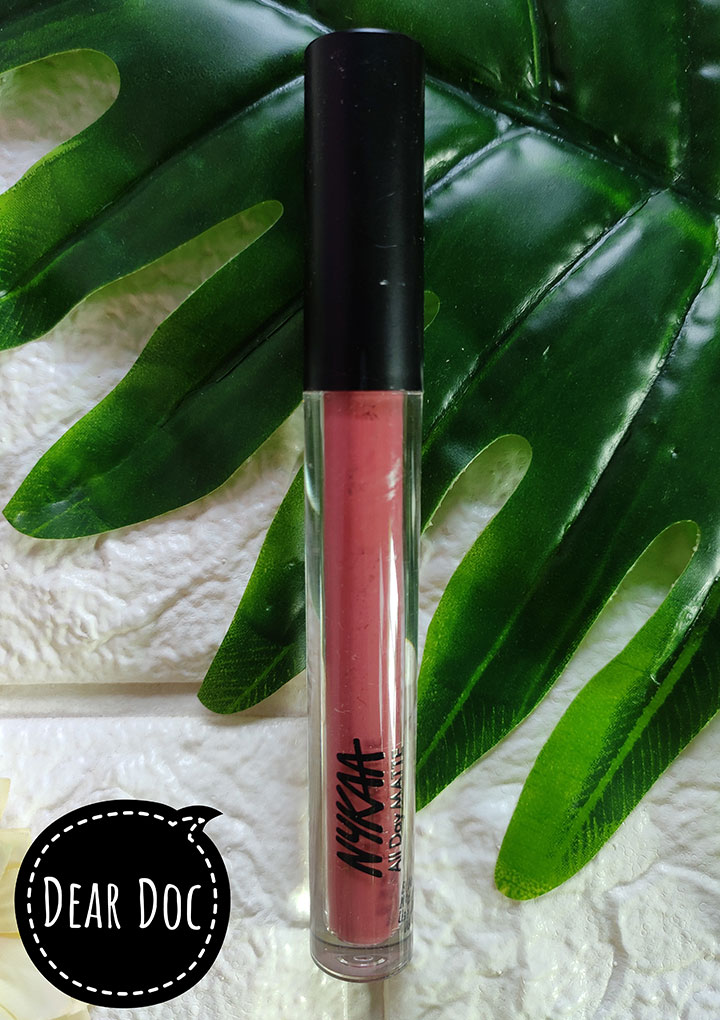 This is a deep nude shade that would be easily adored by everyone. I had never been a fan of nude shades, but I am definitely going to keep this in.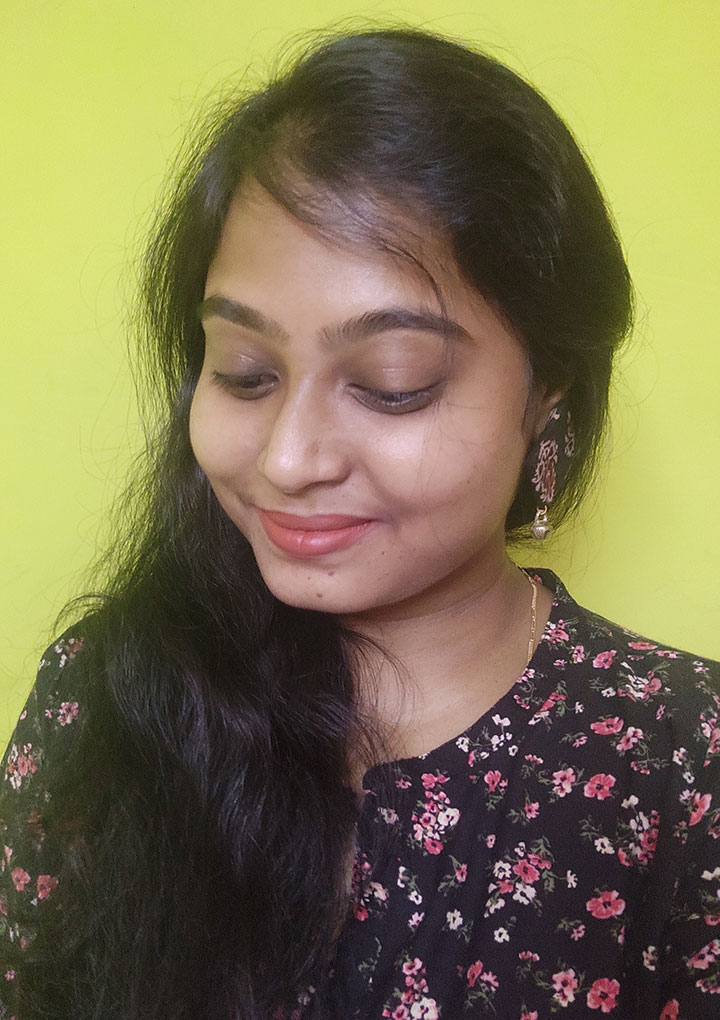 9. Nykaa All Day Matte Liquid Lipstick – Gran Fan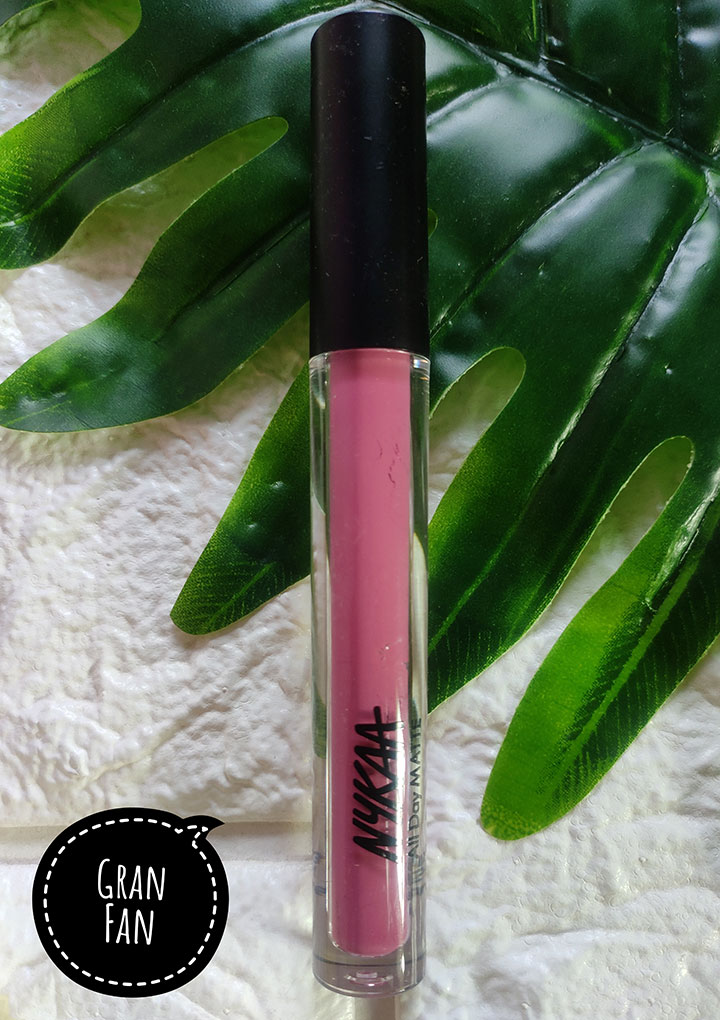 A perfect mauve shade that looks pretty classic, soothing, and soft on the lips. Definitely a huge thumbs up to Nykaa Cosmetics.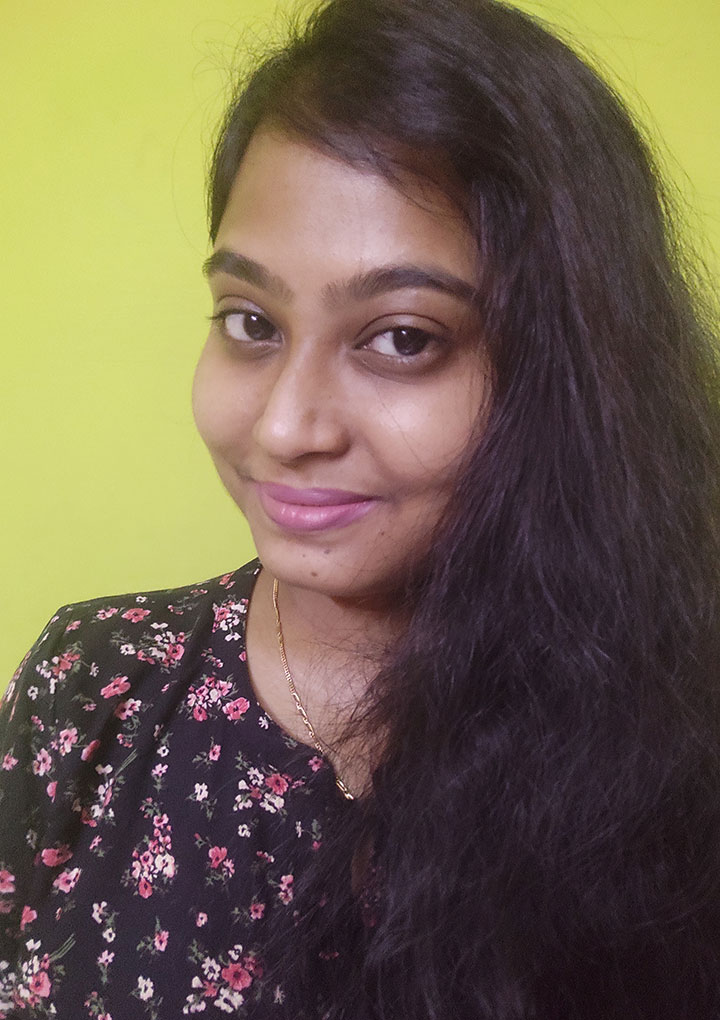 10. Nykaa All Day Matte Liquid Lipstick – Super Mom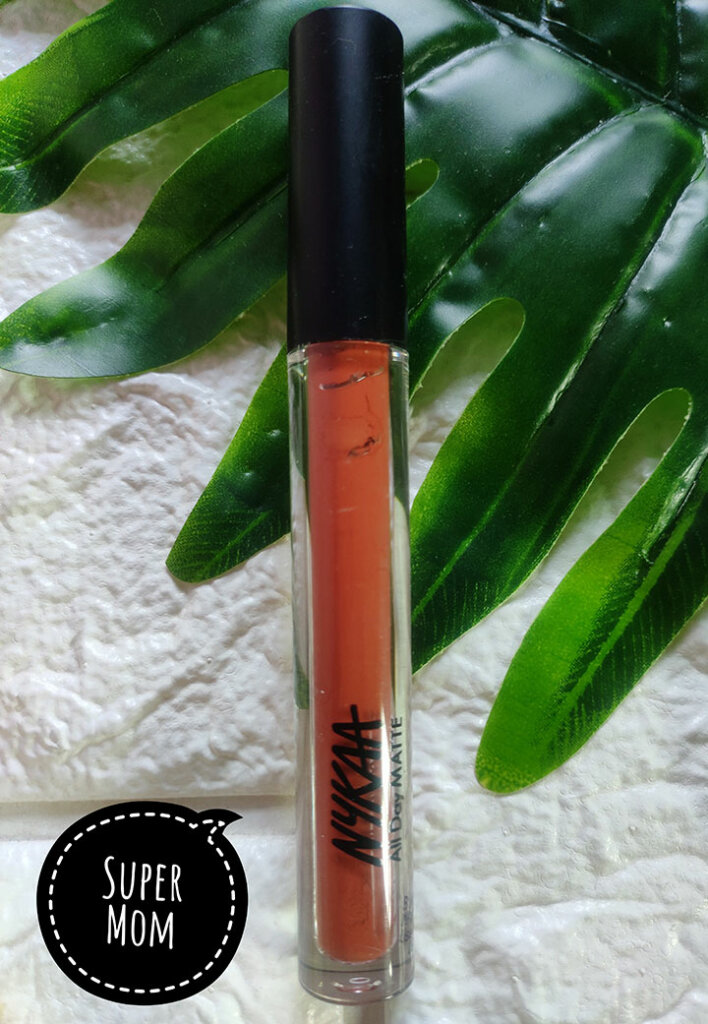 As the name suggests, this is something all moms should keep in their purses. It's a beautiful and the ultimate nude shade.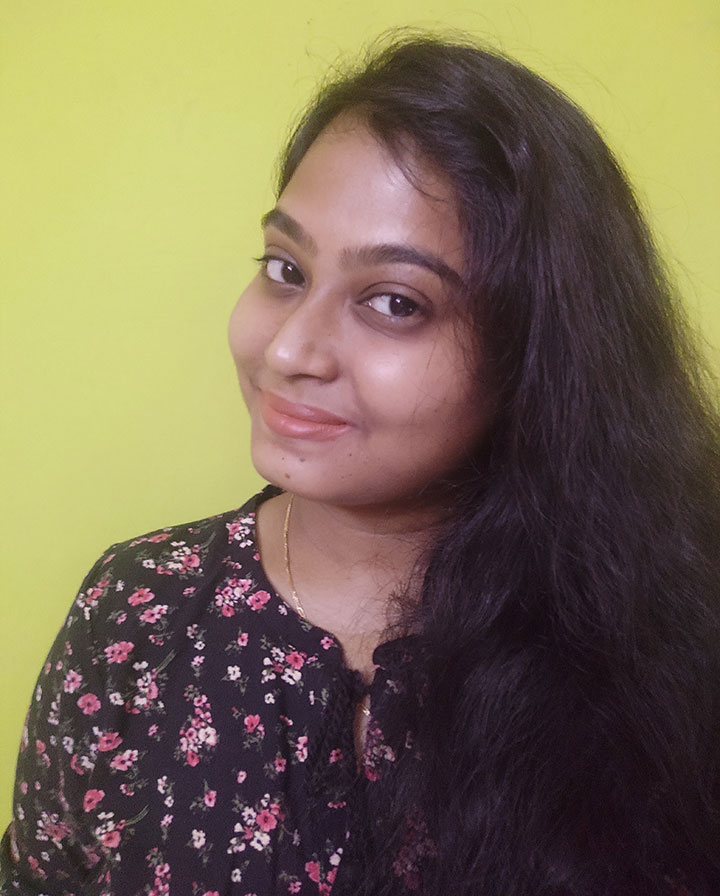 Well! That's all about the shades and swatches of Nykaa All Day Matte Liquid Lipsticks. All the shades are beautiful. Whether you love western or Indian outfits, every shade is going to look beautiful on you.
My favourites are Boss Babe, Dream Wife, Teacher Tribe, and Girl Gang among all the 10 shades.
That's all for today! Let us know which of the shades you are going to pick up. Don't forget to grab the 10%-off launch offer. Take care; celebrate life. #SwipeStaySlay <3