Plum Naturstudio All Day Wear Kohl Kajal in Black
No matter how fancy and ambitious we pretend to be about our eye-makeup, one thing would never lose its enigma and that is indeed black kajal. I had never been into much makeup ever. My world of makeup includes two things namely kohl or kajal that at times, I also use as an eyeliner and a bold lipstick. So, it is very important that my kajal stays in place and does not smudge around to make me look like nothing but a cute panda.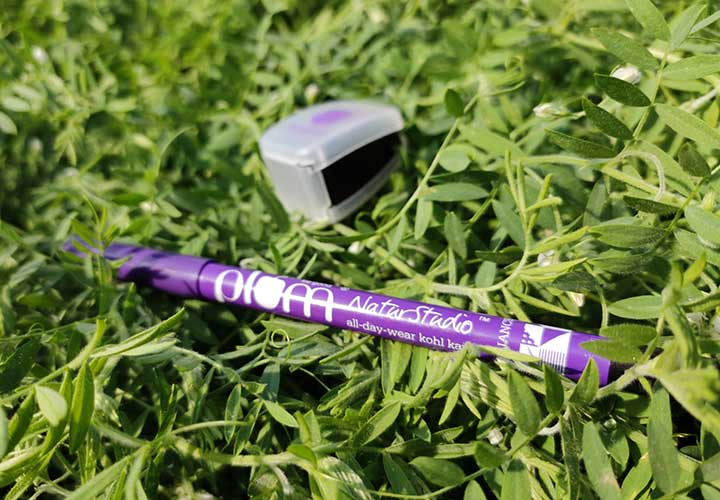 The kajal that I am going to talk about today is something that I have been using for a long time now. And, this is my 3rd purchase on a row. Before that, I have used a number of kohls like Lakme Eyeconic Regal Green Kajal or Faces Magnet Eyes Kajal or SUGAR Kohl of Honour Intense Kajal. So, allow me to tell you the reasons why I keep purchasing the Plum Natur Studio All Day Wear Kohl Kajal in the shade Black.
Basic Details about Plum Natur Studio All Day Wear Kohl Kajal
Price: INR 495 for 1.2g pencil
Buy From: Plum Goodness, Nykaa
What Does the Brand Claim about Plum Natur Studio All Day Wear Kohl Kajal in Black?
Plum kajal is 100% smudge-proof and 100% preservative-free. It is built for everyone except for the people with extremely sensitive eyes. This kajal is all about glamour. It is such a kajal pencil that is ophthalmologically approved. Every stroke comes with the darkest black colour ever. It stays like new as ever even after 12 hours. It is free from 3 namely mineral oil, paraffin, and paraben. And most importantly, Plum Natur Studio Kajal is absolutely vegan and against any types of animal testing.
Well! Just a few months back, Priyanjali reviewed the Plam Kajal in the Brown shade. Are you curious to know about what did she feel? Well! Check this out.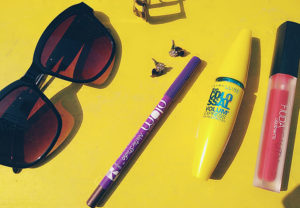 This is a detailed review on Plum Natur Studio All Day Wear Kohl Kajal in the shade Uptown Brown. Check this out,
Read More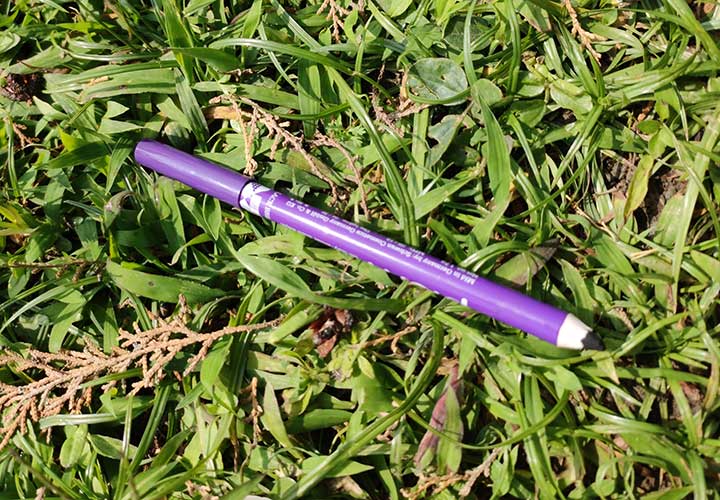 Ingredient Analysis of Plum Natur Studio All Day Wear Kohl Kajal in Black
Well! This is quite strange. I have literally gone through the entire website, but there is no ingredient list anywhere. The website says it has Vitamin E and also green tea extract. But honestly! There is no point in believing these until they come up with a proper ingredient list just like the other Plum products. I am a lot disappointed indeed. It's high time that the brands realize how important ingredients are both for humans and also for the environment.
Packaging
Plum has done a really great job in terms of packing this kajal. Plum Kajal comes with a free sharpener worth INR. 150. The triangular cardboard packaging is stylish and looks unique. Makeup connoisseurs around the country have loved this brilliant packaging. I think it looks perfect, just perfect!
The kajal pencil is violet in colour which is a treat to the eyes. It comes with a sharpener that is indeed over-priced but serves the purpose pretty well. Overall, the packaging scores well.
Texture & Colour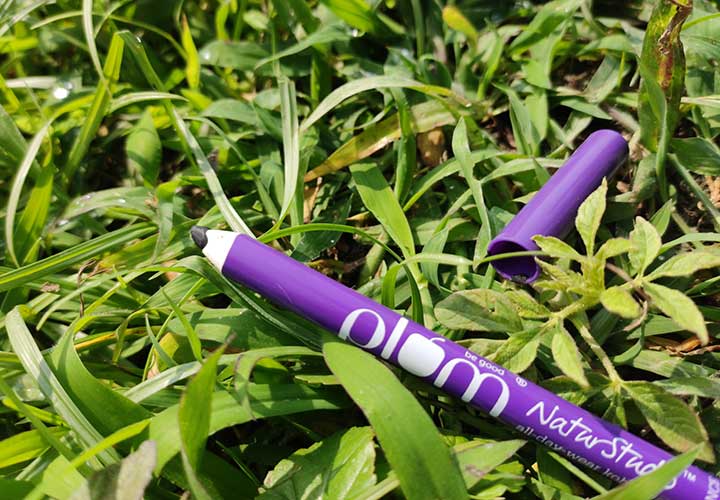 The kajal is pretty soft and creamy. It never dries out yet delivers a stunning matte finish to my waterline. I love how beautifully it settles down and gives a beautiful look. Although I have zero clues about what they have put inside. But, I guess the ingredients work fine as those do not hurt my eyes or at least, I don't end up crying after applying the kajal.
It is jet black in colour and comes up with the right degree of pigmentation. I simply love this dark blue colour.
Are you tired to rub your old makeup remover? Well! I have a lot of reasons to tell you why Garnier Oil-Infused Micellar Water is the one you need in your life.
My Experience with Plum Natur Studio All Day Wear Kohl Kajal in Black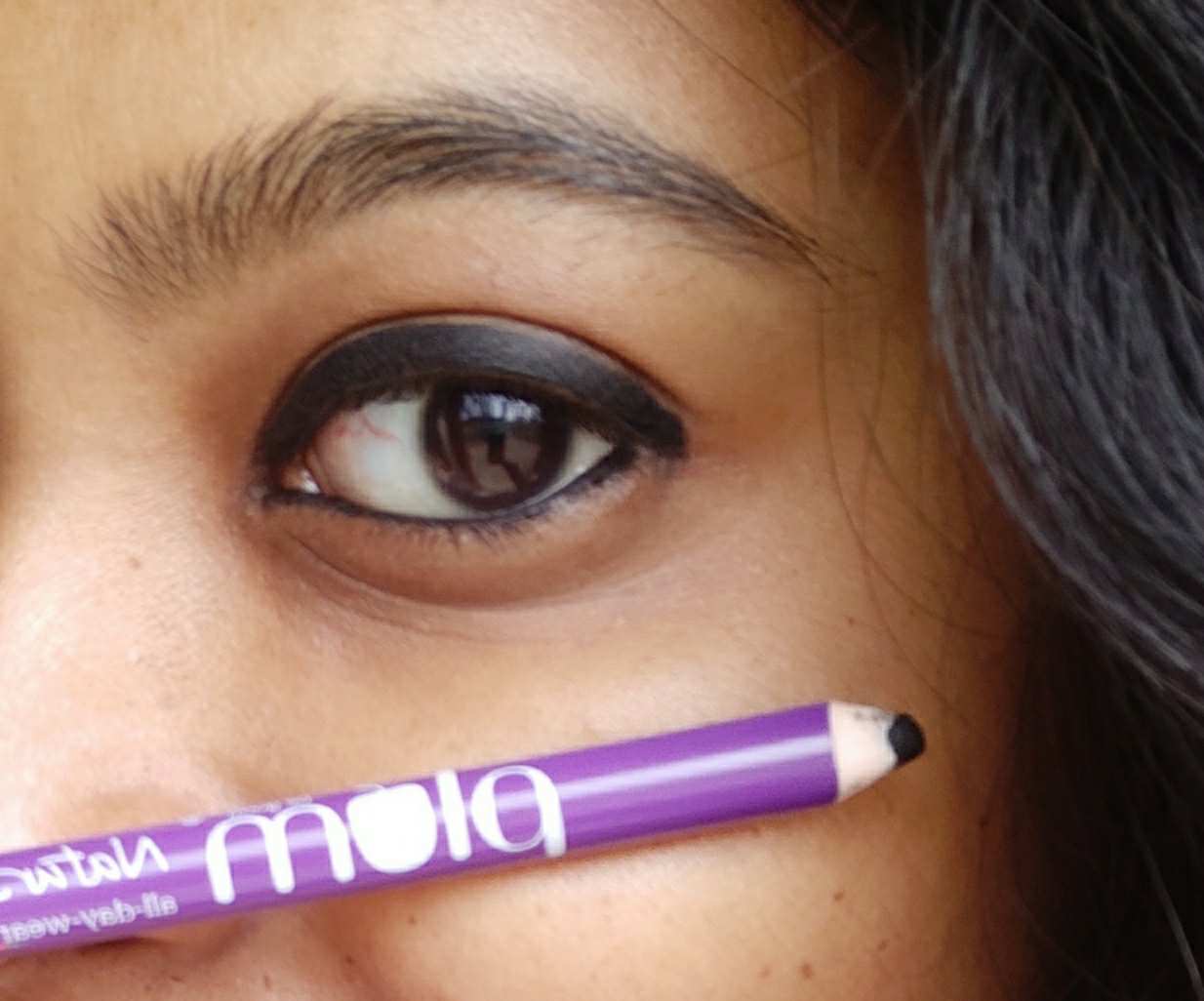 So, I won't lie. I purchased the Plum Kajal impulsively. Almost everyone was going gaga over it and I was eager to try it out. My previous experience with kajal pencils was never good and thus, for a long time, I have restrained myself from purchasing this Plum kajal pencil.
The pigmentation is just pitch-perfect. The colour perfectly settles along my waterline. So as a kajal, its performance is marvellous. Whenever I have tried applying it as an eyeliner, I have noticed one issue. Well! I have seen that if the eyelid is oily because of moisturization, it takes time to settle into a matte finish. It works best when my eyelids are dry.
Well! Here is one glitch that I want to share. The kajal might come in 1.2g but it becomes terrible when almost 0.3g is left. I simply could not use the last 1/4th of this kajal. When this length is left, I have noticed that the sharpener does not sharpen properly. The last portion of the kajal feels like drying and flaky. One can still apply it as kajal but as an eyeliner, it would not work much. And, I felt this thing quite strange.
Do My Eyes Hurt when I Apply Plum Natur Studio Kajal (Black)?
My eyes are not sensitive at all. So, I have never felt any issues while applying this kajal.
Is Plum Kajal Smudgeproof and Waterproof?
Well! It is. This kajal is absolutely smudge-proof, water-resistant, and waterproof. But, if you have a habit of rubbing your eyes, then no matter, how amazing your kajal is, it is going to smudge within no time. With proper care, the kajal stays intact for more than 8 hours. After that, the matte finish starts fading.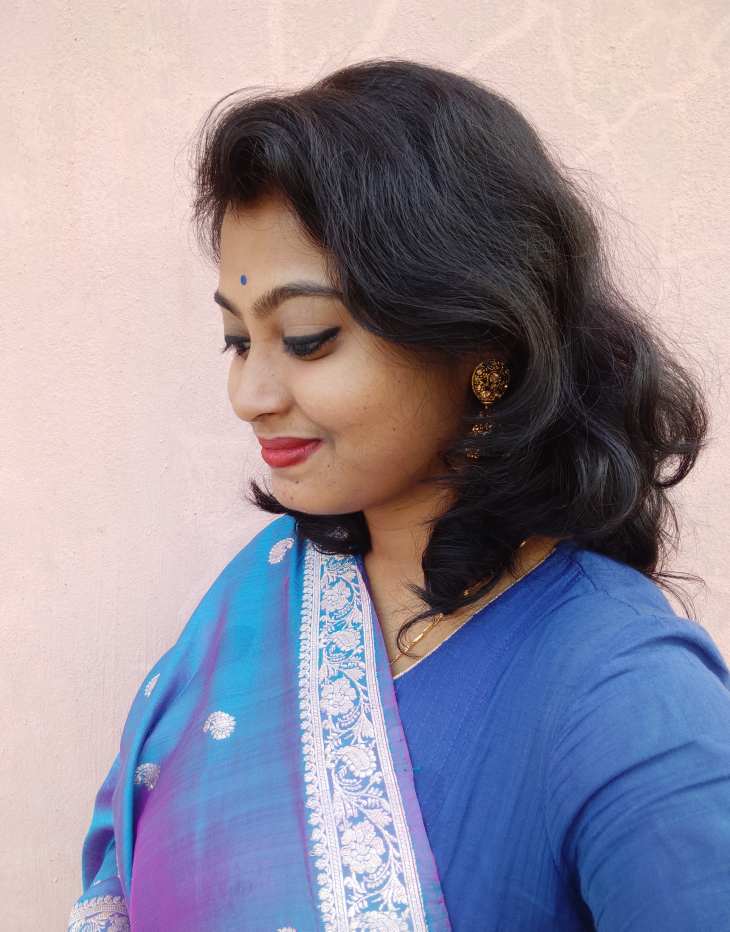 Pros of Plum Natur Studio All Day Wear Kohl Kajal in Black
Vegan formula
Smudgeproof and waterproof
Soft and creamy texture
Settles down into a beautiful matte finish
Does not sting eyes
Perfect pigmentation and jet black colour
Glide smoothly
Stays for more than 8 hours
Cons of Plum Natur Studio All Day Wear Kohl Kajal in Black
Pricey a bit
The ingredient list is missing
It is hard to use the last 1/4th part of the kajal.