Makeup
SUGAR Cosmetics Born to Wing Gel Eyeliner 02 Roadhouse Blues Review
(Last Updated On: October 24, 2018)
|| SUGAR Cosmetics Born to Wing Gel Eyeliner Review||
Hey Angel! Today it is time to review a pretty new launch by the Sugar Cosmetics which is SUGAR Cosmetics Born to Wing Gel Eyeliner. Well! As always, SUGAR has shown sheer interest in choosing the name of the products. These gel eyeliners are, right now, available in two shades namely 01 Blackmagic Woman and 02 Roadhouse Blues. Whoa! Many of you might now, that I feel a strong connection with the color blue and the shade 02 sounded very catchy to me. Thus, I ended up buying it. So, after using it a couple of times, here is my take on the SUGAR Cosmetics Born to Wing Gel Eyeliner 02 Roadhouse Blues.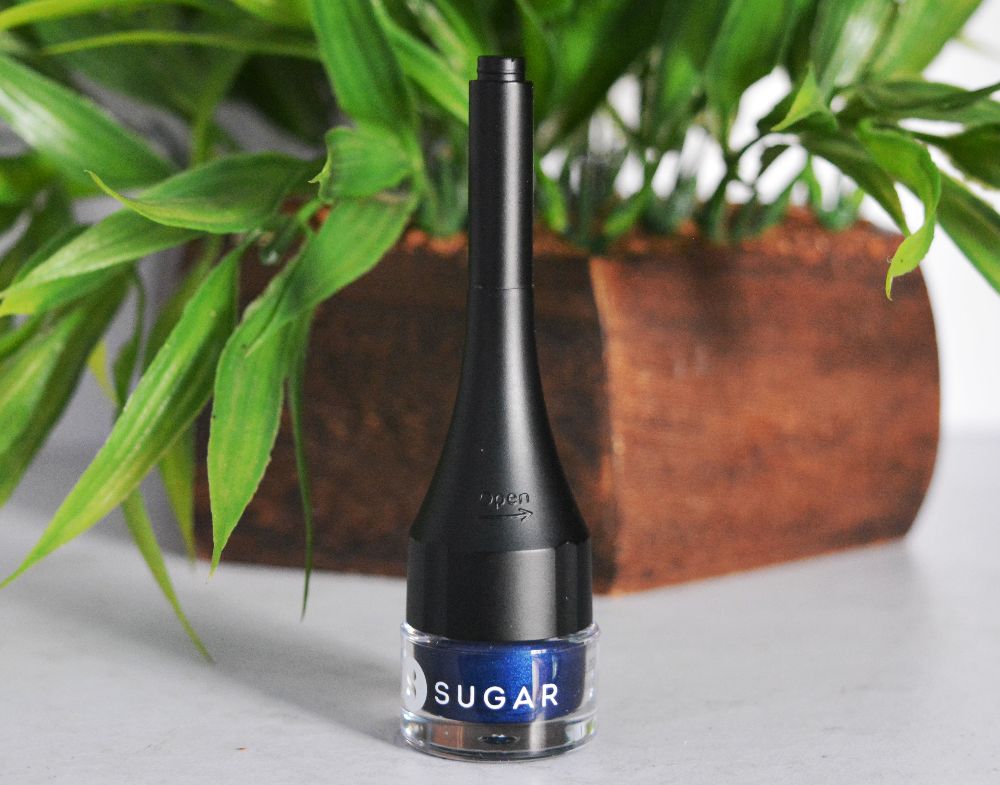 Also Read: Best Face Wash for Oily Skin in India
Basic Information about SUGAR Cosmetics Born to Wing Gel Eyeliner:
Price: INR 599 for 2.3 g/0.08 Oz.
Shelf Life: 3 years
Buy From: SUGAR
What Does the Brand Claim about SUGAR Cosmetics Born to Wing Gel Eyeliner?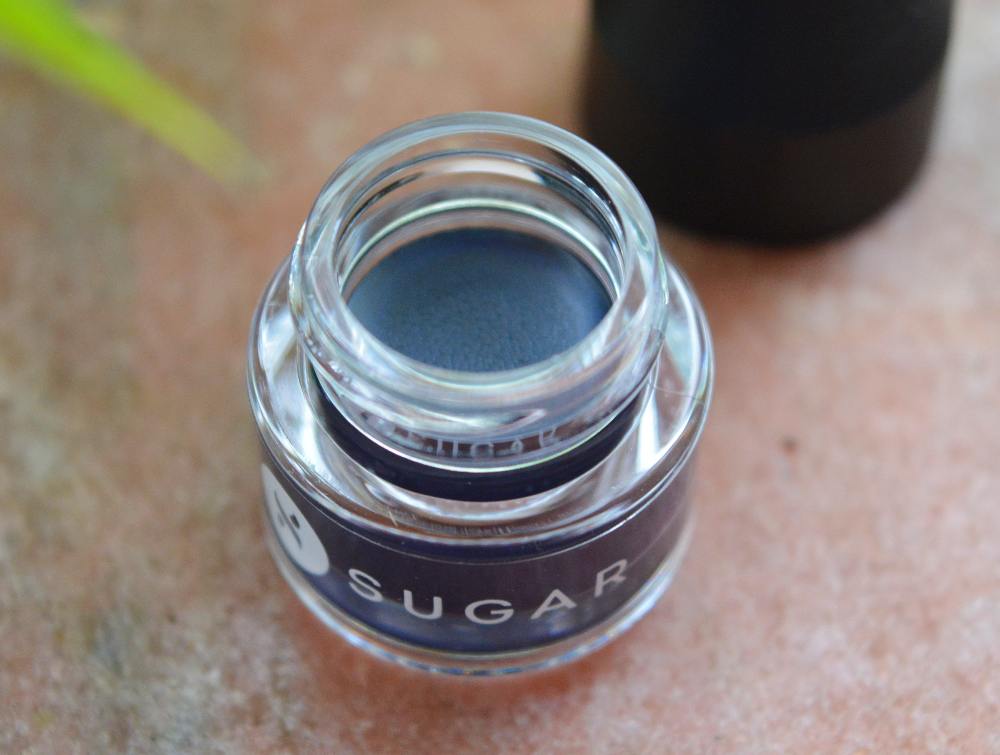 Hey Ladies! It is time to make a way because your savior has arrived for all the people who go gaga over winged eyes. Get ready to experience the silky super smooth formulation that is rich matte to the core. Born To Wing Gel Eyeliner is an ultimate queen bathed in luxury. Whether it is a chic yet casual look or an ultra-glam sultry cat-eye look, ace everything with this beauty. Hold on beautiful! That's not all. The smudge-proof and the water-resistant formula is totally ready to give your eyes a tug-free bold look for straight 12 hours. Don't judge yourself, just grab one today to sport the most dramatic look ever that would stay with you in every thick and thin. This eyeliner is, undoubtedly, the Gel of this New Generation. And, if you are pretty bored with the old black one, then here comes 02 Roadhouse Blues to your rescue. Shine in baby! With your newly found freedom and glory.
How to Apply SUGAR Cosmetics Born to Wing Gel Eyeliner?
Well! If you have used the Maybelline Gel Eyeliner, then it would be pretty easy for you. As you can see in the picture, The applicator comes attached with the lead that can be detached without tug or much pull. Dip the tiny yet strong brush inside a tiny cute tub and start applying the color.
The formulation would not bother your eyes, so you can easily apply it both on your upper and lower lash lines.  Create a wing to be remembered forever.
Also Read: Best Chemical Free Face Wash in India
Ingredient Analysis of SUGAR Cosmetics Born to Wing Gel Eyeliner: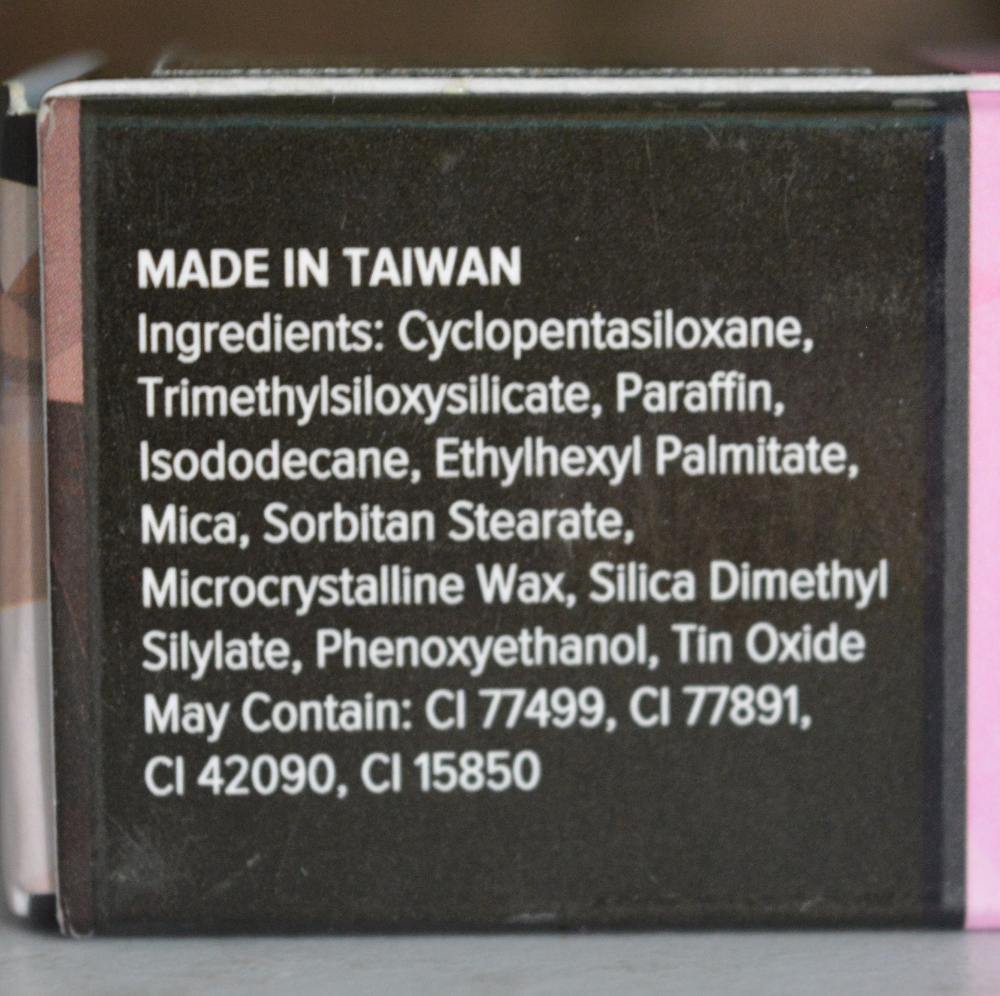 Genuinely, I loved the fact that SUGAR has come up with all the ingredients on the label of the product. SUGAR cosmetics has done a pretty extensive research in choosing the components. Let's talk about all of them in depth.
Cyclopentasiloxane: It is a moderately safe ingredient which works as both the skin conditioning agent and emollient.
Trimethylsiloxysilicate: This is another safe ingredient which works as both the skin conditioning agent and emollient.
Paraffin: We all know that it is a safe skin emollient or skin conditioning agent.
Isododecane: It is a safe solvent which can also be used as a fragrance ingredient.
Ethylhexyl Palmitate: This safe component can be used both as a fragrance and skin conditioning agent.
Mica: It is a pretty safe colorant.
Sorbitan Stearate: This component is a safe ingredient which is used as both fragrance ingredient and surfactant.
Microcrystalline Wax: Another low to a moderately hazardous ingredient which is used as a binder or a viscosity increasing agent.
Silica Dimethyl Silylate: This safe component is pretty multi-purpose. It can be used as Anticaking agent, bulking agent, emollient, and viscosity controller.
Phenoxyethanol: It is a moderately safe preservative.
Tin Oxide: It works as a viscosity controller in the formulation.
The product may contain the following colors –  CI 77499 (this is one of the basic Red color Iron Oxide), CI 77891 (this is also known as Titanium Dioxide, it can be used as a colorant and also as a sunscreen agent,  CI 42090 (Brilliant Blue is another name of this color), CI 15850 (It is also known as Red 6; which is a great colorant too).
Well! SUGAR Cosmetics Born to Wing Gel Eyeliner has a beautiful formulation. But, there are a number of chemicals that could have been replaced with something safer. So, overall I would go for a rating of 4 out of 5, solely for the components.
Packaging: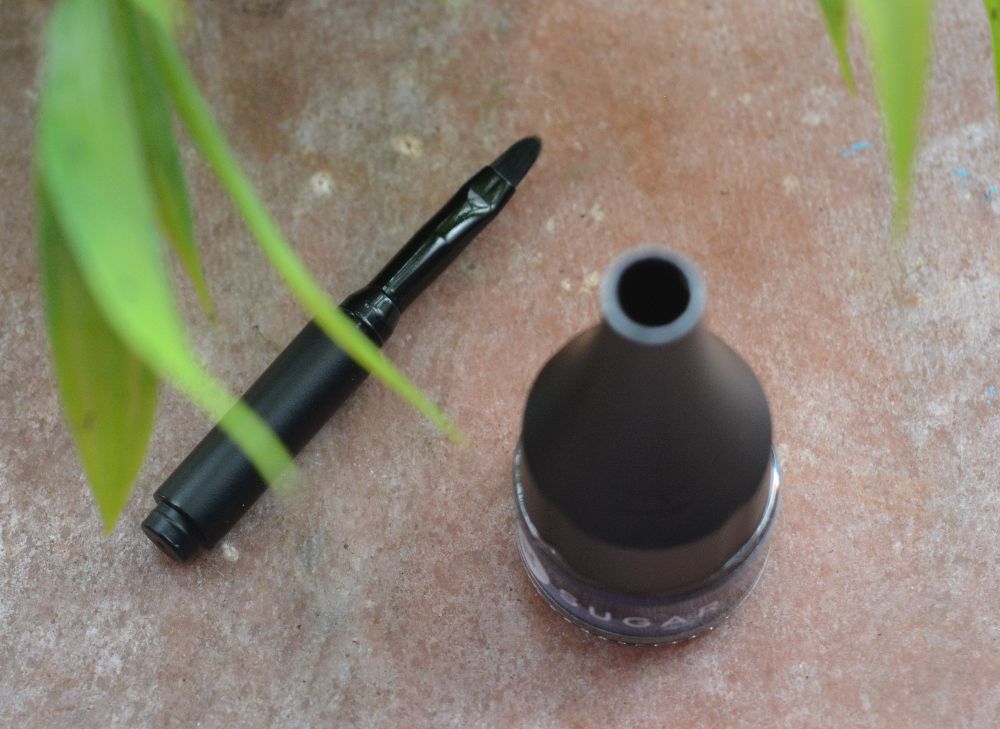 Well! The packaging would surely remind you of Benefit Ka Brow Eyebrow Cream-Gel Color. This one comes in a beautiful plastic packaging which looks very cute. The packaging has a total of three parts in it. The lid has a tiny brush which does its job perfectly and is pretty easy to wash as well. The tub where the color is, it is absolutely gorgeous. I think it is such a tiny packaging that you can easily slip inside your vanity.
Texture and Aroma: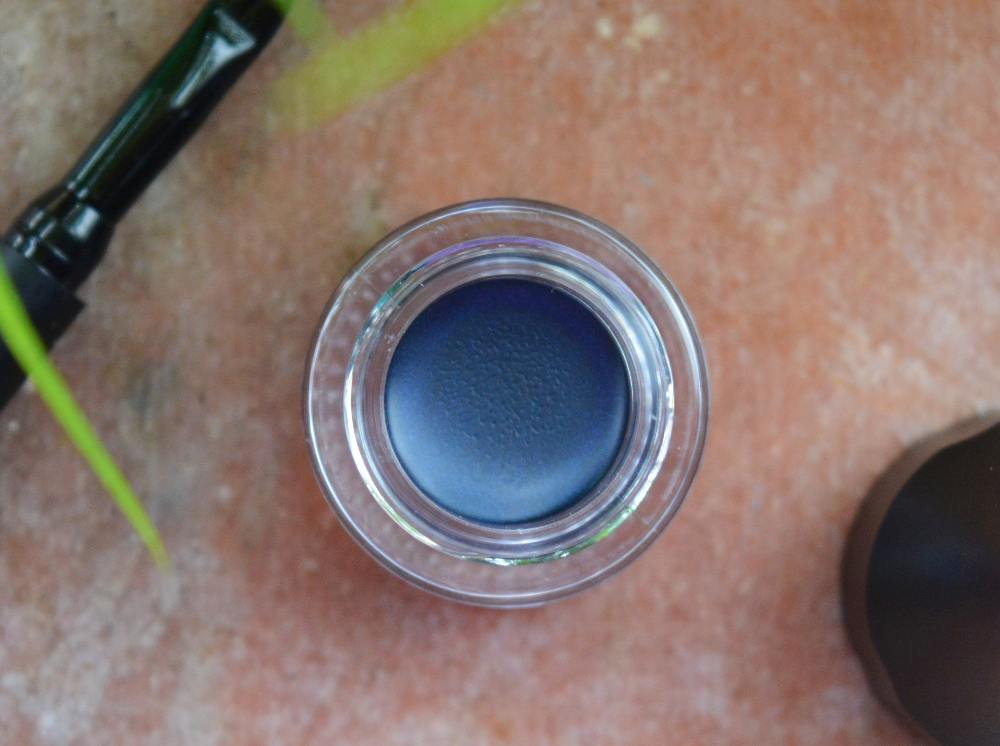 The texture of SUGAR Cosmetics Born to Wing Gel Eyeliner is very creamy, soft, and smooth that anyone can easily apply it. I did not experience any rashes or itchiness during application. The formulation has been made very carefully indeed.
Pigmentation: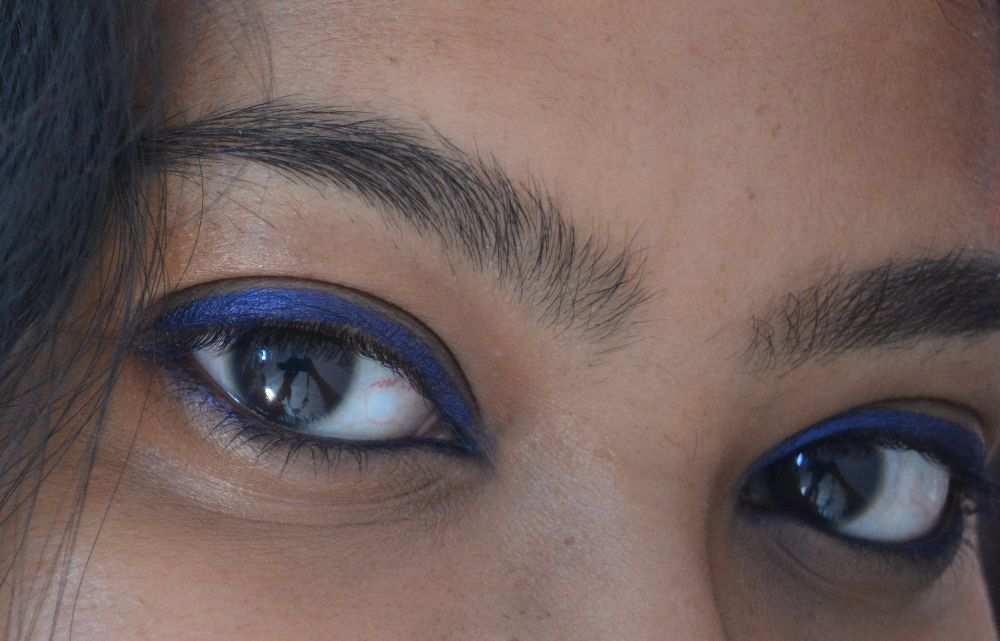 Alright! So, this is such a color that I was looking for a long time. This is the perfect royal blue shade according to me which is a perfect shade for Indian skin tones. If you are bored with the usual black one, then you can definitely go ahead for this one. I am in love with this shade.
The pigmentation power is moderate; the original color comes out after 2 to 3 swipes. Somehow, I expected a better pigmentation from SUGAR Cosmetics Born to Wing Gel Eyeliner.
My Experience with SUGAR Cosmetics Born to Wing Gel Eyeliner
I bought this eyeliner on the day, it was launched. But, I took some time to come out with a 100% genuine review. So, I have already used SUGAR Cosmetics Born to Wing Gel Eyeliner at least a dozen times. This eyeliner is pretty easy to apply and is pretty flawless because of the beautiful applicator. The formulation glides smoothly both along the water line and the lash line. Give your eyes two beautiful wings to fly high and taste the freedom.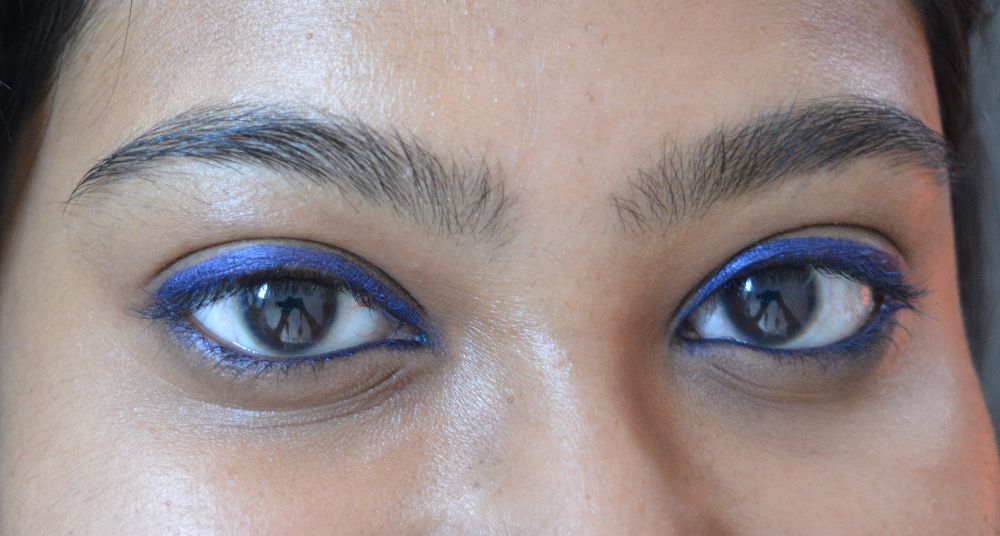 Is SUGAR Cosmetics Born to Wing Gel Eyeliner a Smudge-free, Waterproof, and Water Resistant one?
Oh yes! I have to nod my head for all these three things. It takes at least 30 seconds to completely dry off. Once it is dried off, it won't be easy to budge the color from its place which is pretty stunning.
How Long Does SUGAR Cosmetics Born to Wing Gel Eyeliner Stay?
It stays at least 7 to 8 hours, but the color starts fading away after 5 hours. Somehow, I was expecting a long-wear formulation that would stay at least a whole party night.
So, performance wise, it maintains a decency. But yes! If you apply at least 4 to 5 coats, it would stay there intact for at least another 3 hours. I know that it is a silly thing to do but that is exactly how SUGAR Cosmetics Born to Wing Gel Eyeliner performs.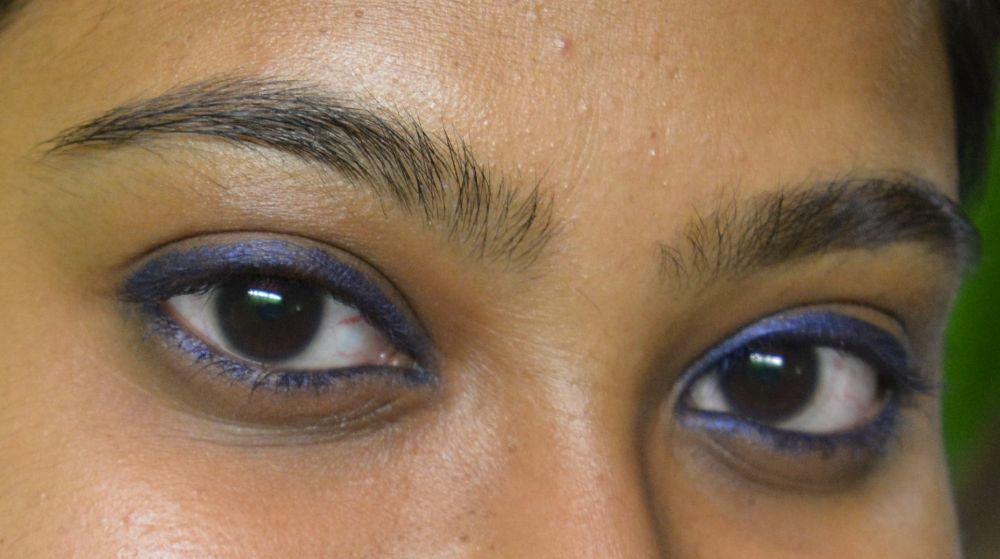 Pros of SUGAR Cosmetics Born to Wing Gel Eyeliner:
Beautiful packaging.
The royal blue color is simply stunning; you are going to like this for sure.
The applicator is mini, cute, and very effective.
The formulation is creamy and smooth.
Pretty affordable.
The quantity offered at the price tag is pretty good.
Cons of SUGAR Cosmetics Born to Wing Gel Eyeliner
The formulation could have been much better.
The staying power is low.
Would I Repurchase/ Recommend SUGAR Cosmetics Born to Wing Gel Eyeliner?
Of course! I would. It is a color that is everyone's favorite. I would love to recommend this shade to everyone. If blue is what gets your attention, then this is the most beautiful color you have ever seen.