Summers have arrived with the scorching heat and the deadly warm breeze it already is getting around 40 degrees in most parts of the country.
And to tackle this, with the help of various grooming products here are some curated a list of some summer essential grooming tips which will make your skin flawless and not exposed to this heat.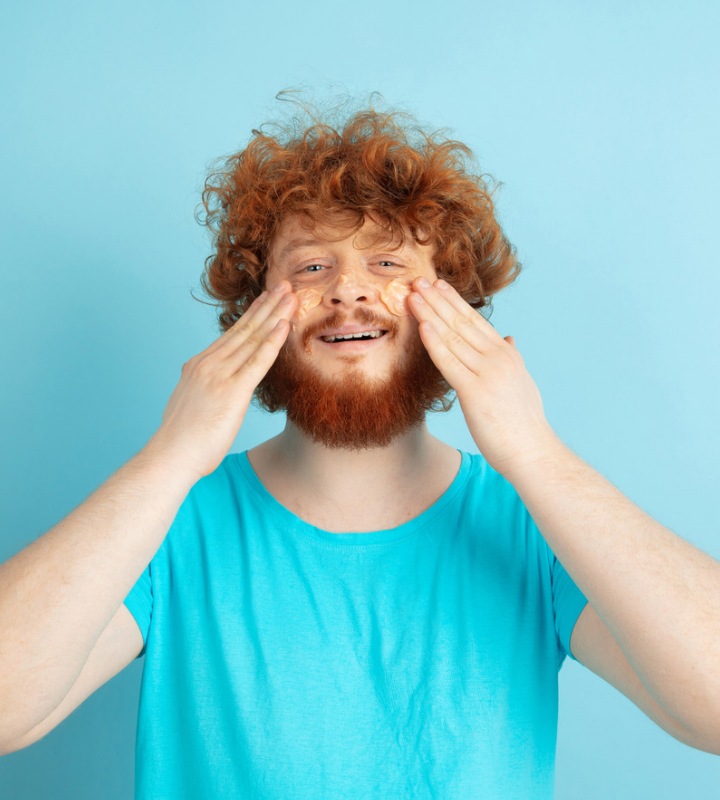 First let's quickly delve into the summer essential male grooming list.
A. Facial Skin Care
Protecting the face during this scorching heat becomes very important so let's start with it only.
1. Face wash 
This is one of the most important things one needs to have this summer as a face wash comes in handy when the face due to the warm breeze outside gets dull, has dirt and pollution effects on it.
A splash of some cool water with face wash is here to rescue, it will not only tighten the pores but will also control acne for you which is common due to the excessive heat.
2. Moisturizer 
After one has cleaned their face they need to moisturize it once, this is because after the face wash has been applied while clearing all the dirt it also removes the essential oils present on our skin too. Hence moisturizing gives them back to the skin which makes our skin rich-looking.
3. Scrub
As one has cleaned their face with the help of face wash and moisturized it as well, next they need to apply scrub to their face so that they can remove the dead skin cells present on their face, as our skin sheds and leaves dead skin cells it's very important to remove them so that the new skin cells can take their place as well.
4. Serum
Serums are the most important yet the most underrated products that people come across and use, after one has scrubbed their face they need to use a serum to provide the essential nutrients for the skin.
The serum is like an upgraded moisturizer but cannot be replaced with a moisturizer as both have different ingredients and are required at different times.
5. Aftershave
Men who shave their beards clean do require an aftershave lotion as well, this is because due to shaving one may have dry skin or maybe a wound or in some cases rashes.
The aftershave lotion by Dcraf not only prevents all these but also hydrates the skin and shrinks the pores which opened due to the blades while shaving it helps to give men a complete look.
B. Care for Beard and the Surrounding Skin
The skin needs to be protected from the UV rays during the summers so that it does not tan and the original skin color remains the same.
Due to the depletion of ozone the harmful ultraviolet rays have started to come directly on people's skin which is causing many problems.
1. Sunscreen
In this excessive hot recording-breaking temperature people need to apply sunscreen to their hands and face and to all the body parts that are exposed to the sun.
For this, the normal sunscreen does not come in handy anymore as the ozone layer has broken due to excessive global warming. As a result, the UV rays directly land on one's skin.
So, to protect oneself with sunscreens with SPF as high as 50 comes into action. It brightens one's skin tone while effectively preventing any damage from the sun. It also helps to fade away the skin blemishes and reduces the scars present on the skin  Hence, it is a complete package to buy.
2. Beard
In men's beard is one of the most important aspects of the face, as it covers half the face and provides men with a chiseled jaw if done in a good way. Hence not only protecting but enhancing the looks through the beard, is important.
3. Beard Oil
Most men face this one common problem in India that they do not have proper beard growth, and that the beard does grow in patches.
In some areas of the face there is little to no growth which disturbs the entire beard, making it look awful and hence, many cannot keep a beard.
With a quality beard oil, this is no longer supposed to be a problem. With ingredients like almond extract present in beard oils, it stimulates hair growth. If jojoba extract is present in these oils, it seals vitamins and nutrients to promote overall health of the beard.
4. Beard Serum
Just like we talked about the importance of face serum a beard serum is no less because of the value it adds, a beard serum improves the density of the beard while also reducing the split ends which are a pain point for most people.
5. Beard Softener and Wax
The beard softener and wax are two different but co-related products this is because of what they do.
While the beard softener removes the brittle hair and makes the beard texture much more appealing and soft.
The beard wax helps to keep them straight and intact which makes them look better.
Final Thoughts
The men's grooming section is becoming bigger and better each year and men must adopt these products into their daily lives to not only look good but also provide their body the care it needs and deserves.
You can find beard softener and wax both online and offline.It is all up to you which brand products suits you.
Make sure that the brand you choose does not promote any animal testing.
The products should also be dermatologically tested to keep the quality of products top-notch.
Also it should be free from Sulfates, Parabens, Colourants, and other additives.
Last but not the least, if the brand is Ayush certified that complies with all criteria prescribed by the Indian government, it would be the best for sure.
And, that is all. Make sure to share this article with your friends and family if you find it helpful. Take care; celebrate life.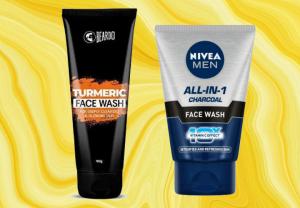 Explore the top 11 face wash in the Indian market. We have curated the best face wash for all types of skin i.e. dry, normal, combination, oily, acne prone, and sensitive skin.
Read More