Finding the right salon for you can be a daunting task. With thousands of salons across New York City, it's hard to know which ones are worthy of your trust and money.
Those feelings of doubt can quickly turn into frustration if you have an unsatisfactory experience with a salon that wasn't up to par. To ensure this doesn't happen, it's essential to do your research to find the best salon in New York for you.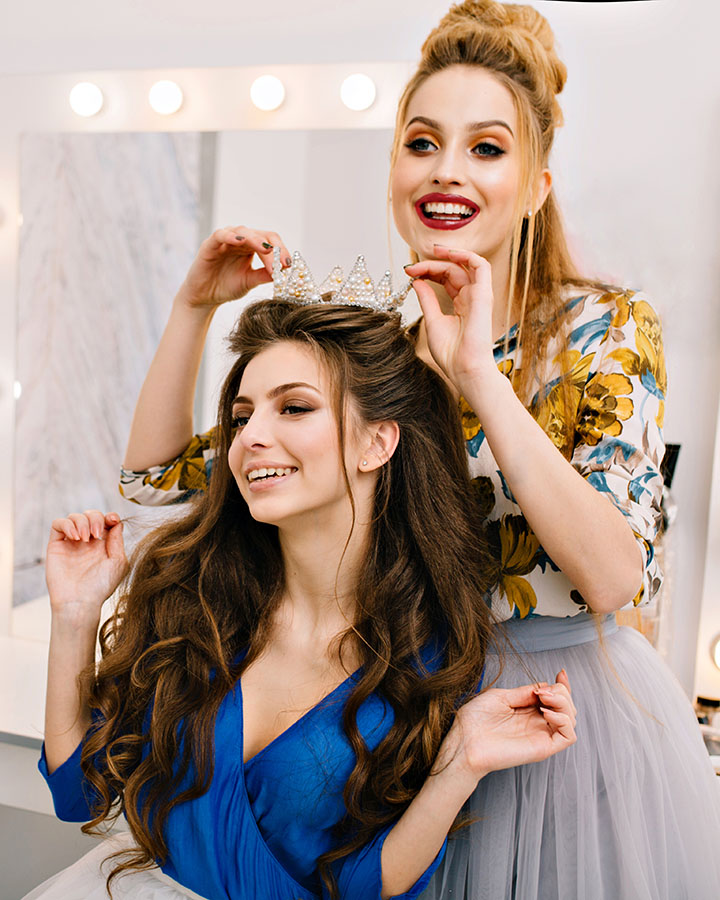 There are many factors to consider when choosing a salon, including quality of services, cost, location, sanitation standards, and reviews from past customers.
By taking the time to assess each factor carefully, you will be able to find a good fit for your individual needs and expectations. In the section below, we'll discuss tips to help you find the perfect salon NY. Let's get started!
1. Location and Accessibility
One of the important factors to consider when choosing a salon is its location and accessibility. It's best to select a salon that's near your home or workplace to minimize travel time. Additionally, make sure the salon is easy to get to and has plenty of parking or public transportation nearby. It will ensure that you're using your time and energy wisely getting to and from your salon appointments.
2. Services Offered
When looking for a salon, it's important to take into account the variety of services available. If you're looking for a specific service, such as a haircut or color, make sure the salon has a stylist who specializes in that area.
Additionally, consider whether the salon offers other services such as manicures, pedicures, facials, or massages. Having a variety of services available can make it easier to schedule all your beauty appointments in one place.
3. Reviews and Recommendations
If you're searching for a top-notch salon in New York, it's recommended that you peruse reviews and seek out suggestions from trusted friends or family.
Look online for reviews on Google or other platforms to get an idea of what previous clients have experienced. Additionally, ask friends or family members who live in the area if they can recommend a salon they've had a positive experience with.
4. Quality of Service
When choosing a salon, quality of service should be a top consideration. Look for a salon that employs experienced and licensed stylists who are knowledgeable about the latest trends and techniques.
Additionally, look for a salon that uses high-quality products and equipment to ensure that you receive the best possible results. A salon that prioritizes quality will ensure that you're happy with the services you receive.
5. Pricing
When it comes to selecting a salon, pricing is a crucial aspect that should not be overlooked. Salons can vary significantly in their pricing, and it's essential to choose a salon that fits within your budget.
However, consider that lower prices may mean lower-quality products or services. It's worth paying a bit more money for a salon that prioritizes quality and customer service.
6. Customer service
Finally, customer service is a key factor to consider when choosing a salon. Look for a salon that prioritizes customer satisfaction and has a friendly and professional staff.
Consider how the salon handles customer complaints or issues and whether they go above and beyond to ensure you're happy with your experience. A salon with excellent customer service will make you feel valued and appreciated as a client.
7. Expertise and Experience
When evaluating a salon, it's essential to consider the expertise and experience of the salon's staff. Skilled professionals with years of experience are more likely to deliver excellent results. Look for hairstylists with expertise in different cuts, colors, and styling techniques.
Similarly, experienced estheticians will deeply understand skincare and various facial treatments. A salon with a team of knowledgeable and experienced professionals ensures that you receive top-notch services and can trust their expertise.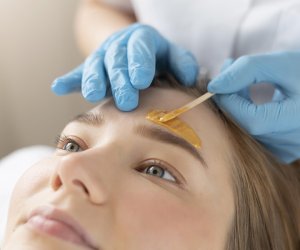 Before you book your wax session today, check out the many benefits of facial waxing and also the after-session care tips.
Read More
8. Cleanliness and Hygiene
Cleanliness and hygiene are paramount in a salon environment. A reputable salon will prioritize maintaining a clean and sanitary space to ensure the well-being of their clients. They should adhere to strict hygiene protocols, including proper disinfection of tools and equipment after each use.
Look for salons that visibly demonstrate cleanliness, such as using fresh towels and clean capes for each client, having sanitized workstations, and maintaining a clutter-free environment. A clean salon promotes your safety and enhances your overall experience.
9. Quality of Products
The quality of products used in a salon can significantly impact the results of your treatments. A reputable salon will use high-quality, trusted brands for haircare, skincare, and beauty products.
Premium products are often formulated with better ingredients and have undergone rigorous testing, ensuring optimal results. Additionally, quality products reduce the risk of adverse reactions or damage to your hair and skin.
Ask the salon about the brands they use and do some research to ensure they align with your quality expectations.
10. Atmosphere and Ambience
The atmosphere and ambience of a salon play a significant role in creating a pleasant and relaxing experience. Pay attention to factors such as lighting, music, and overall aesthetics.
A well-designed salon with a soothing atmosphere can contribute to your comfort and enjoyment during your visit. Look for a salon with a calming ambiance, comfortable seating, and a layout allowing privacy when needed.
The right atmosphere can make a difference in how you feel during your salon experience and enhance your overall satisfaction.
Conclusion
Choosing the best salon in New York requires some research and consideration. By considering factors such as location, services offered, reviews and recommendations, quality of service, pricing, atmosphere and ambiance, and customer service, you can find a salon that meets your needs and exceeds your expectations.
Make sure to do proper research and choose a salon that you feel comfortable and confident with, and enjoy your beauty appointments with peace of mind. Most importantly, prioritizing these aspects ensures that you select a salon that not only meets your beauty needs but also provides a safe, enjoyable, and satisfying experience.