While looking into the mirror, do you also feel your skin can get better, but it's just you who is not taking proper care? Well, you have to take care not just of your skin but also your entire body to get healthy skin because glowing skin is a result of overall well-being.
Cossouq understands this concern, and it is here to serve you with the 10 best tips for glowing skin. We have mentioned various steps which not only show a visibly radiant complexion but also make you feel healthy and beautiful inside out.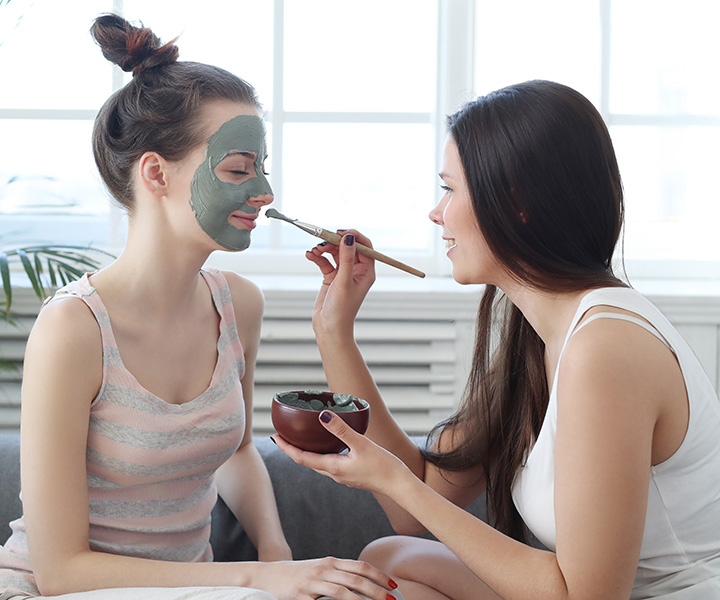 Eat Healthy, Live Healthy
When you live a healthy life, healthy skin is always on your way! So, the mantra to glowing skin is living a healthy life. This means you need to exercise and eat fresh fruits and vegetables.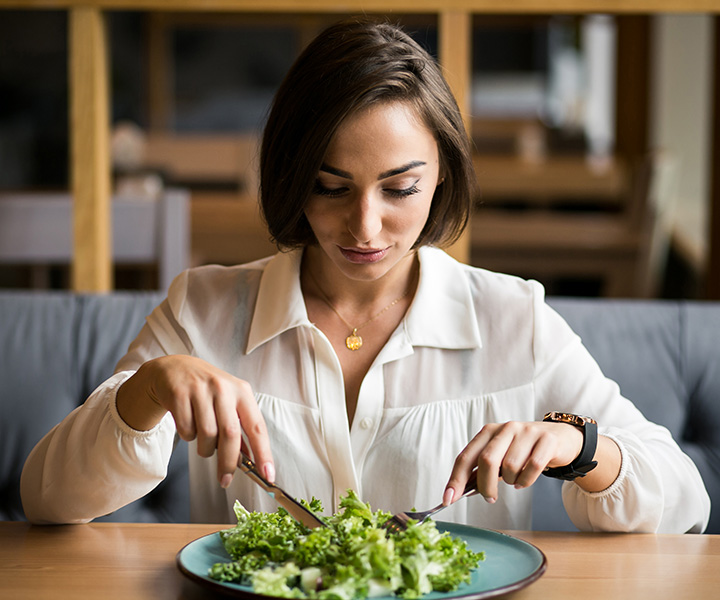 Opt for a wholesome diet and get rid of junk food, as it not only deprives your body of essential nutrients but also hinders the absorption of nutrients from healthier foods.
High sugar and high carbohydrate intake can impede the flow of essential nourishment, even when you consume nutritious foods.
That's why eat nutritious food, including herbal teas and health supplements for your wellness.
Skin Friendly Nutrients
Add vitamin A to your diet to get healthy skin
Include vitamin B2 to increase collagen production.
Consume a vitamin C-rich diet and be sun safe. It protects your skin from overall skin issues.
Add vitamin E. It acts as an anti-inflammatory agent for your skin.
Eat omega fatty acids and zinc to keep your skin healthy and glowing. It makes your skin supple and helps in repairing.
Quench Your Skin's Thirst
Another secret to healthy skin is drinking enough water. How does water help to make your skin glow? Well, the skin gets hydration by drawing fluid from the blood. However, when there is insufficient water available to draw from the body, the skin can become lose its moisture and charm.
Not just drink water but also eat water! Baffled? Well, we mean consume water-rich fruits and vegetables like cucumber and watermelon to achieve that glowing skin.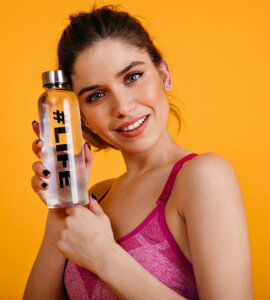 It is often said that water intake is the key to glowing and beautiful skin. But, how far it is connected to reality? It's time to check some ground facts.
Read More
Keep Stress at Bay
Take a deep breath, dear. Life is not a war, so get easy on yourself. Unhealthy skin is also the result of taking too much stress. When your body is under stress, it releases cortisol, increasing sebum production, clogging the pores, and leading to outbreaks.
A happy soul and a happy body release endorphins that are good for your skin.
Take Cold Shower
The best way to get naturally beautiful skin is by taking a cold shower. Washing your face with cold water increases blood circulation, making your skin quality better and glowing longer. On the other hand, washing your face with hot water dries out oil production, decreasing skin lubrication.
Sleep Well
We all know very well why we get dark circles, right? Insufficient sleep leads to puffiness and gives you dark circles.
Your skin also functions throughout the day. It also needs rest to repair and come to stronger and brighter for the next day. That's why you get enough sleep; it helps your skin regenerate.
The real role of sleep in glowing skin is it aids the production of collagen and boosts blood circulation, which reduces your fine lines and wrinkles.
So dear reader, remember to give yourself the gift of proper rest and a proper 8 hours of sleep every night. Let's make sure your nights are always filled with sweet dreams and deep sleep!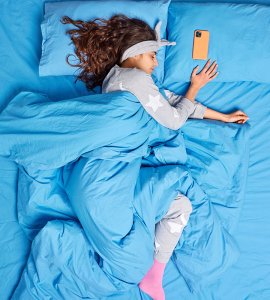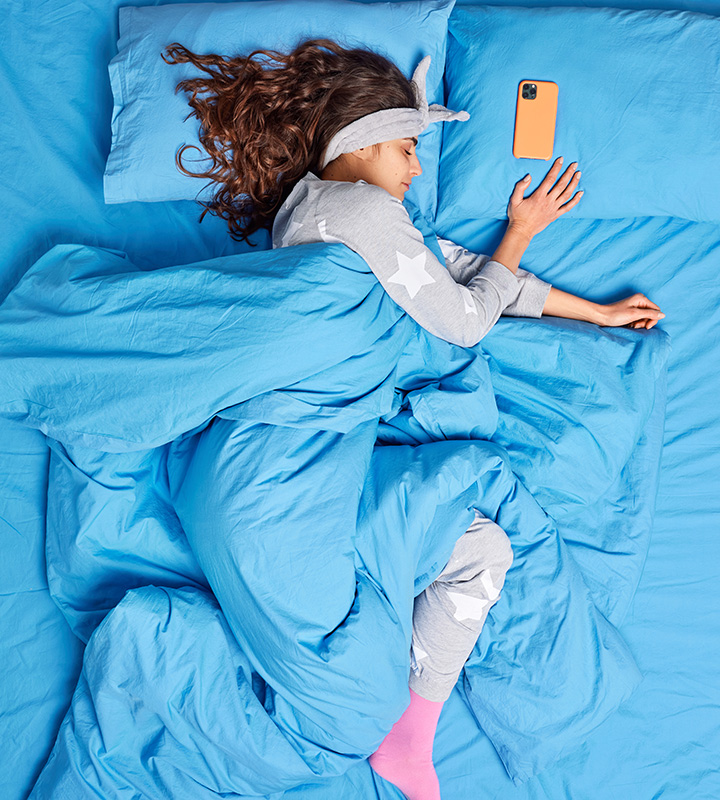 Get ready to explore the human body's circadian rhythm and the tips for getting better quality sleep. Also know in brief about the neurofeedback therapy as an option for helping a person sleep better.
Read More
Facial Yoga
Indeed, you can separately massage your facial part. This strengthens the facial muscles and improves blood flow. Doing facial yoga makes you relaxed & rejuvenates it inside out by uplifting your mood and creating positive emotion. This helps your body, heals your skin, and gives you a radiant complexion.
Stick To Skincare Routine
Include CTM routine. It means cleansing, toning, and moisturizing. Wash your face with a mild cleanser. Ensure you do this first thing in the morning and last thing at night. You can also rinse your face in the middle of the day to remove oils and dust.
Because of heat and pollution, our skin gets dry and irritated. That's why you need a toner to heal the skin. You can try homemade natural toners like rose water, cucumber, apple cider vinegar, and mint leaves to cool down your skin and also keeps skin problems at bay!
After toning the skin, all you need to do is hydration. It is important to maintain your skin's natural oil, which makes it supple and soft. Try using honey, aloe vera, and yogurt. Or simply buy the best moisturizer from Cossouq.
Make this three-step part of your skincare regime to nourish your skin and make it naturally glowing.
Don't Let Your Skin Screen Use Sunscreen
Sunlight is good for your body. It gives you Vitamin D, but the UV rays are strong and harmful to your skin. Therefore, you must protect your skin using good quality sunscreen.
Apply a generous amount of sunscreen 365 days to avoid skin problems like hyperpigmentation, premature, and sunburn. You need to use it even on the cloudy days. If you think there is no sun outside, why use sunscreen on cloudy days? But be it snowy or rainy days, sun rays are always present.
Better be ready than sorry. Be sun safe every day to make your skin healthy and happy!
Include Weekly Homemade Packs
After a hectic week, give yourself and your skin some rest. Make homemade face packs to revitalize your skin. We will share homemade Sunday quick face mask recipes down below. These recipes are kept in mind for every skin type so fret not readers just mix and glow.
Dry Skin Homemade Face Pack
Bananas are rich in vitamins A and C that can brighten your skin by evening out the complexion. Furthermore, honey effectively moisturises your skin, eliminates acne scars, and clears pores. Use this skin therapeutic mask once a week.
Recipe
Half mashed Banana
1 tbsp Honey
Rose Water
Mix all the ingredients well and apply all over the face and rinse your face with cold water.
All Skin Type Homemade Face Pack
Recharge your skin with some coffee and milk. Coffee has the power to reduce skin redness and spots. Using milk on your face gives strength and elasticity.
Recipe
1 ½ spoons of raw Milk
1 tbsp of powdered Coffee
Give all the ingredients a good mix and apply it to your face. Let it soak for 15 minutes and give your skin a relaxing face massage then wash it with cold water. Your glowing skin is ready to steal the show!
Pro Tip: You can use this same recipe for your puffy eyes.
Oily Skin Homemade Face Pack
Our grannies have used this pack and have passed this recipe to many generations. Try the Multani Mitti and Gram flour face pack. It is divine for oily skin type people. The clay is loaded with minerals and together with Gram Flour, it works on tightening pores, reducing blemishes along with exfoliation.
Recipe
1 tbsp Gram flour
2 pinch Turmeric
1 tbsp Curd
1 tbsp Multani Mitti
Blend it well and apply the face pack in circular motions. Let it deeply soak and rejuvenate your skin for a while and clean it with cold water.
Combination Skin Homemade Face Pack
Try your hand on oats and curd face pack, the oats are also known for anti-tanning properties. It soaks sebum and has a huge part in acne treatments. The curd helps in regaining skin luminosity and elasticity.
Recipe
2 tbsp Oats
3 tbsp Curd
Half Lemon Juice
Apply this mixed face pack in a round motion. Ensure to apply generously nearby your T zone and a lit less on your cheeks. Wash it with okay water and feel the radiant complexion.
Avoid Excessive Use of Cosmetics
Makeup may boost your confidence. However, using makeup, in the long run, can cause problems to your skin. We aren't saying not to use cosmetics.
Simply switch to better, high-quality cosmetics because chemical-based products cause skin problems in the long run.
Those products can clog your pores, cause skin irritation, and don't let your skin breathe. You might have to undergo acne treatment and costly skincare treatments.
So what can be done? Take complete care of your skin, and opt for natural, organic makeup products. After your day ends, clean your skin deeply using a makeup remover pad or micellar water. After that, use some Aloe vera gel for natural skincare treatment.
You can also thank your skin by giving it a makeup-free day once or twice on a month to let the natural glow shine out loud!
FAQs
Q1. What are some natural skin care tips at home?
Eat food rich in antioxidants, vitamins B2, C, Zinc, and fatty acids
Use Aloe vera, cucumber juice, and rose water for your face.
Keep your body hydrated.
Q2. Can I get glowing skin overnight?
To get glowing skin overnight make sure you do the following things before hitting the bed
Clean face with cleanser
Completely dry your skin
Apply vitamin C serum and dab it over the whole face.
Apply mild moisturizer.
Overnight you can see visible results.
Conclusion
Healthy skin is a result of daily practice and we all can get that using the above-mentioned skincare routine. You can also buy all the skincare and wellness products from Cossouq.com your one-stop solution for glowing skin.