Many people remain anxious about their physical features, including weak ankles, crooked noses, and so on.
Recently, one more thing became a part of this – big head. The concern around big noggins has to do more with hats.
After all, an ill-fitting piece of headwear can be disproportionate to the overall outfit or keep slipping down the hair.
Both these can be an uncomfortable situation for a fashionable person like you. Hence, you can be more worried about this whole thing.
As per the national average, an adult American's head typically measures 22 to 23 inches in circumference. So, assuming this to be accurate, anything surpassing this measurement can ideally fall into the category of a big head.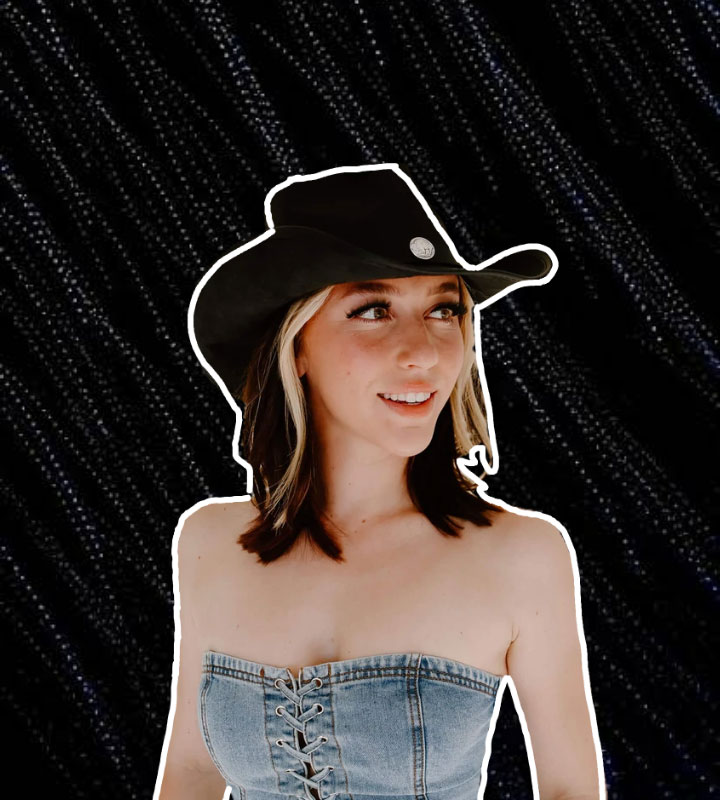 Now, you may be thinking about your luck with the hat style.
Well, some reputed women's hat makers serve every type of need without compromising the quality and variety.
If you don't believe it, you can search for straw hats for big heads online and browse through your options. From fedoras to wide brims to top hats, straw hats flaunt various silhouettes.
Just imagine the situation when you widen your horizon of searches. Nevertheless, straw hats would come in handy whether you plan to holiday in a beach destination or on a cruise. These can protect you from the sun, wind, and other elements in style.
Before shopping for it, you may want to figure out a few things about the big head and hat fitting thing. Let's get into them quickly.
Solving the Problem of Hat Selection for Big Head
1. One-size-fits-all Doesn't Work!
Earlier, both men and women had limited size options with hats. Hats for men and women were typically available in the range of 55 to 59 cm. But not everyone falls into this strictly defined range.
Things become challenging for someone needing a bigger size. Some companies recognize this and offer sizes up to 65cm or 10cm larger than the standard choices for inclusivity.
Hence, you can rest assured of getting your favorite straw hat in your size, regardless of small, medium, large, or other dimensions.
2. One Doesn't Have to Suffer for His/Her Wig!
Some people wear wigs, due to which their hat size can give them trouble. In that situation, it is better to look for something with one or two sizes larger than the original circumference of the head.
3. Choice of a Hat Style is Not a Concern Even for a Big Head!
Any hat that fits you well would suit your personality. Suppose you bought an elegant straw fedora hat for yourself. But it looks too tight on your head. It will ruin all your style efforts, creating an awkward vibe.
Hence, it is necessary to ensure the correct size. At the same time, you can consider your face shape. Some silhouettes compliment fedora, some top hats, and so on.
4. You can Still Have Hat Dreams If You Need an Oversize Hat!
It would be best not to give up on your dream of styling your look with this fashion accessory. 65 CM or 25.6″ circumference can be the ideal option for big heads. Explore all the choices, and you will surely dig out the best straw hat design for your need.
Styling Tips for Straw Hats
No matter whoever wears a straw hat, everyone wants to get their look right. With this option, things can be effortless.
You can accomplish any desired appearance without elbow grease. To be precise, you can pull off a straw hat look with a printed midi dress, solid bikini color, tank top and jeans, and so on based on your place of outing.
If you are on a beach, focus on the floppy versions for higher protection from the sun. Fedora and top hats can be excellent in light to medium sunrays and windy conditions.
They can provide you with enough shade from the elements while helping you carve your fashionable look hassle-free. You can round up these outfits with flat sandals, boots, sneakers, stilettos, block heels, etc.
Wearing a straw hat doesn't require any special training. You only need to be confident about yourself. When you walk with that carefree attitude, people will already notice your fashion sense and admire it too.
There is no need to go overboard to achieve anything. Keep things simple because it can be more impactful. With straw hats, you can match any color also, such as blue, yellow, brown, orange, white, black, and others.
As a whole, choose your hat based on the occasion, location, and mood. If you want to chill, floppy straw hats can be perfect.
When it comes to combining the good looks with comfort, fedora or top hat styles can serve you well. So, keep these little things in mind, and you will be all set to rock any fashion trend.
And, that's all for today! Make sure to share it with your friends and family if you find it helpful. Take care; celebrate life.