The Saga of Azuro Republic: It's Time to Make Him Feel Special
Thanksgiving is around the corner, Christmas is nearby, don't even mention Valentine's Day. All these important dates are knocking at your door, and all you want to do is to find the perfect gift to show your love for him.
However, you have no idea what could you give him.
But, there is one thing you know for sure. And, it is that finding a gift for a man can leave you in a bit of a pickle, as men aren't as easy to read and to surprise.
So now, all hands on deck, the perfect gift for the love of your life needs to be something he likes; something he probably mentioned before and didn't realize you were listening. And, also something as original as the love you feel, right?
Here, I bring you azuro-republic.com, an online luxury line of men's beaded bracelets. And they offer you customization with text engraving, size, handwritten messages, healing gemstones etc.
Azuro Republic gives you trendy and uniqueness. In a phrase, it gives you the perfect gift for your perfect gentleman.
Why do I choose the Azuro Republic?
All the bracelets represent something more than just a luxury ornament. The range represents an entire community, where all men have the possibility to find a safe space,. For them to no longer just be an outsider, but to be equals.
Above all, Azuro Republics represents love and honour, making it the perfect gift for the love of your life.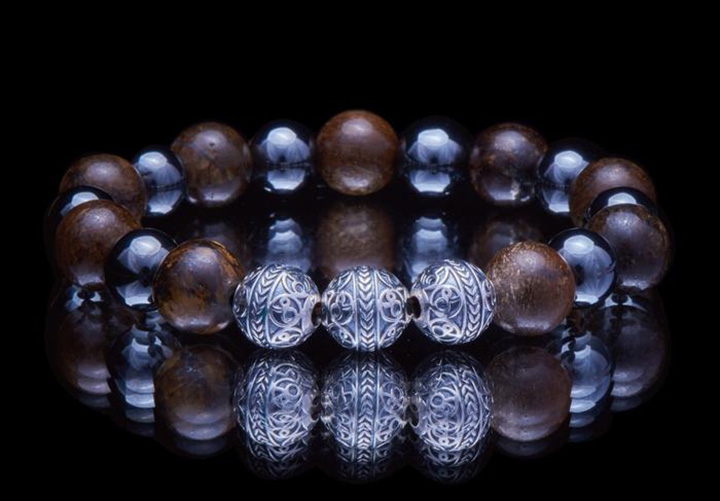 At Azuro Republic, you can take every single men's beaded bracelet and make it original. You can also express all the deep true love you feel for him and make him feel the most special man in the world. Because indeed he is the most special man in your world.
As I have mentioned before, finding THAT gift for your man can leave you in a bit of a pickle, however now, thanks to the Azuro Republic, all those pickles are no longer there. So no more excuses, all you need to do is choose the right thing from their collection.
Why even stop at your boyfriend? With Azuro Republic, a whole new range is at your hands… you can find something for your father, your son, your best guy friends and still make it unique and meaningful.
Products that You can Choose from the Azuro Republic Collection
Coming up, are some suggestions for you to consider when getting the perfect gift for the love of your life at the Azuro Republic.
1. Azuro Republic's Men's Beaded Bracelets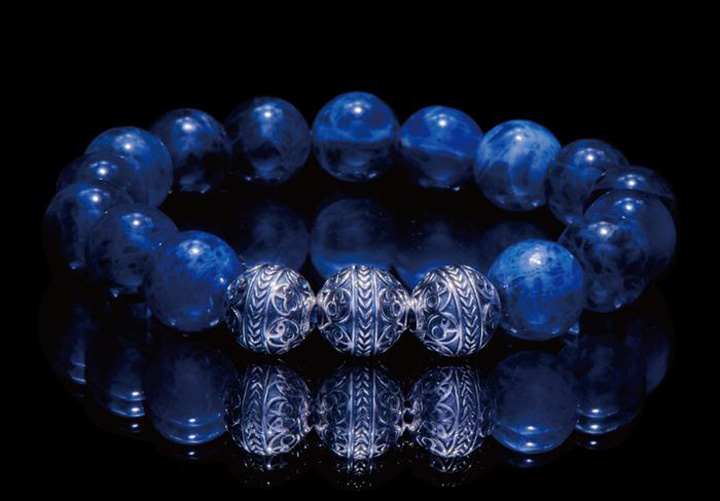 Help define your man by adorning the beaded bracelets: silver, gold, and beautiful metals in which you can engrave a name, or similar. There are dozens of different styles, so I strongly recommend you to take your time and choose the one that suits your man.
2. Azuro Republic's Gemstones Bracelets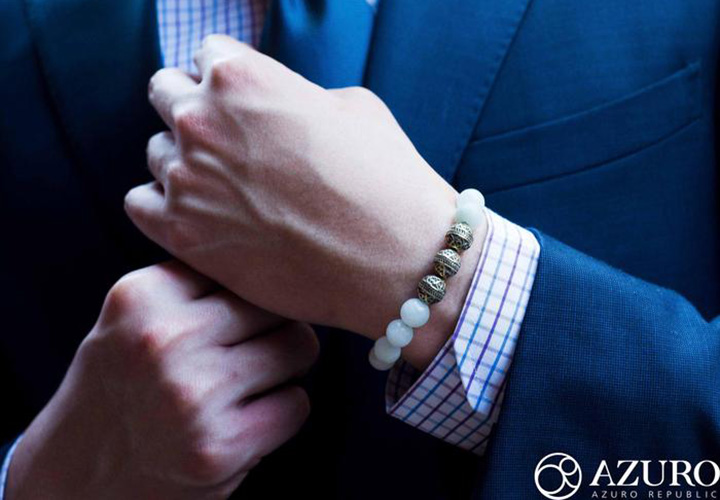 Azuro Republic's Gemstones Bracelets are not only beautifully handcrafted and designed, but they are also full of meaning. I consider this the perfect compliment for a spiritual man.
Just to name a few, the Silver Classic White Jade bracelet, symbolizes modesty, courage, and knowledge. It is the bracelet to express feelings and emotions. Also, there is the Silver Classic Obsidian Bracelet, that helps to heal the deep soul.
It is a very defensive stone that forms a barrier against negativity and prevents harmful energy from the environment.
3. Personalized Cufflinks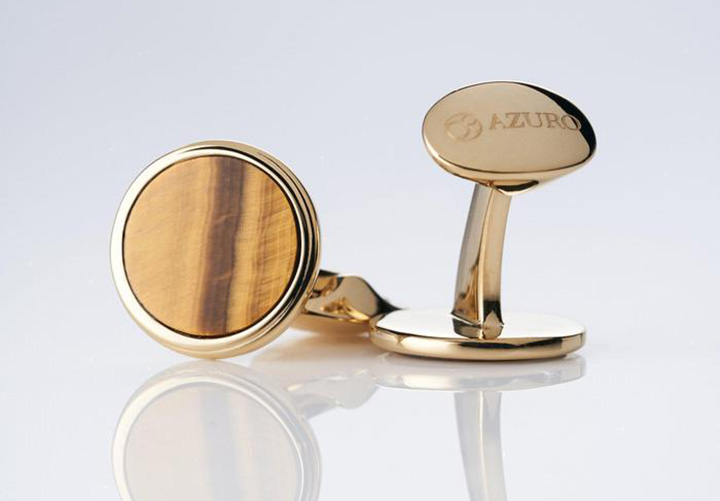 Everyone falls for the men in suits, we all want a man that looks classy, man. The one who looks like a real gentleman.
Express your true love through personalized, original, and unique Azuro Republic Cufflinks.
Azuro Republics has a variety of cufflinks ready to be gifted to the love of your life, in silver and gold, all sophisticated crafted for your special man. With different gemstones to be the perfect match to his suits that will add that modern yet luxurious flair.
At Azuro Republic, every single bracelet and cufflinks are unique and special, as you can personalize them to showcase what is in your heart. You can engrave a meaningful message on it.
That videogame he didn't stop talking about? His favourite book? The first movie you watched together?
Maybe, that special day's date? You can engrave anything special. So, why not personalize it as close to his heart's wishes as possible?
Take a look at Azuro Republic's Collection, and make his day one of the most special ones.
I guarantee you, you will fulfil his wishes and your own with a beaded bracelet, gemstone bracelet, and/or cufflinks from the Azuro Republic.
That's all for today! Don't forget to share this article with your friends and family. Make sure you follow us on our official Instagram handle. Take care!