Just search for 5 beauty tips anytime anywhere, there is one cliche solution that you would always find. And, that one is to drink at least 8 glasses of water every day. Water not only hydrates your body but also hydrates your skin. The key to beautiful skin is always hydration.
Well! It's actually an age-old concept to get glowing skin. Pick up any interview of your favourite celeb, you would definitely find at least one line on the importance of water intake for smooth skin.
The question is that is it really possible to quench the thirst of the skin by drinking water?
Let's talk about the things water does once it passes through our system.
When we drink water, it gets absorbed by our bloodstream. And, it gets filtered into the kidneys. While the absorption by the blood, the cells gets hydrated.
Water basically flushes out our system overall, which definitely makes our digestion faster and better.
As we increase the water intake, the blood flows to our skin surface better. Which aids in improving the overall health of our skin cells.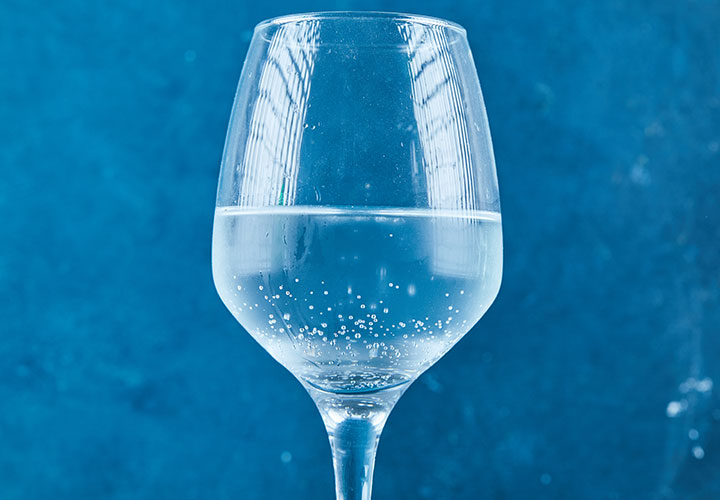 What if We Do Not Drink Water As Much As Needed?
But, if we do not intake sufficient water, our skin becomes dry, itchy, sensitive, and eventually, fine lines appear too. Apart from these skin conditions, water is also needed to produce more & more collagen to keep the skin healthy. Collagen makes the skin healthy and plumpy.
Experts also say that if we do not drink water in the needed quantity, the sebum production gets imbalanced as well. And, as a result, acne and pimples occur. For people with sensitive skin, Eczema, Psoriasis, the situation becomes more severe.
If you struggle to consume enough water to stay hydrated, consider an OKC IV infusion. You can get skin-specific formulas that nourish your skin and help you achieve a healthy glow in addition to ensuring your body has the fluids and electrolytes needed to stay hydrated
The Connection Between Water Intake and Dry Skin
Many of you know that I have severely dry skin. In my skin type of people, the lipid barrier does not have sufficient oil as the lipid barrier is quite weak. So, dry skin cannot hold the water the skin needs. And thus, for people like my skin type, water intake is not enough to seal the moisture the skin needs.
So, we need topical moisturizers that are hydrating and nourishing at the same time. If you are wondering and trying to find out the right type of moisturizer, here is a compilation you need.
In this context, it is important to understand the faint line between hydration and moisturization. Hydration is nothing but absorbing the moisture from the air and infuse the skin cells with water so that the skin can absorb nutrients and stay nourished.
On the other hand, a moisturizer locks and seals the moisture so that our dry skin can form a stronger barrier to protect the skin cells from harsh situations.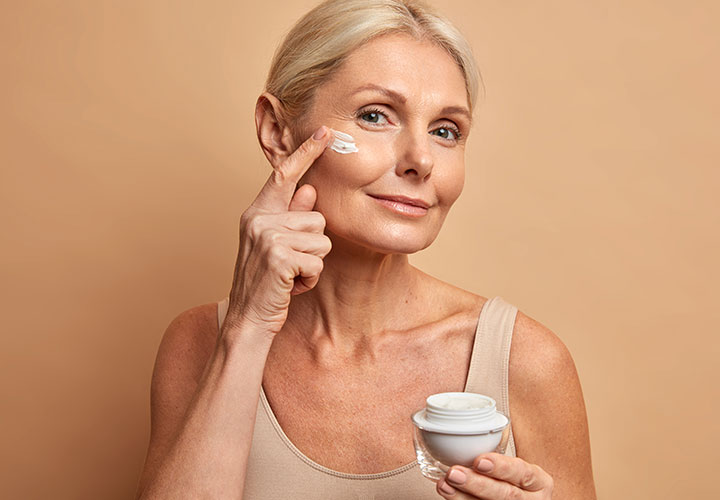 Topical Products to Lock the Water Inside Your Skin Cells
Experts always suggest that it is always best to layer the topical products in a sequence. It is suggested to use humectants first, then follow up with a humectant, and seal in with an occlusive.
Hyaluronic Acid is an excellent humectant; Glycerine comes under the same category too. These ingredients are just like sponges that let the skin feel hydrated.
Emollients smoothen out the space between two cells and thus, smoothing the outer skin layer.
Lastly, occlusives or moisturizers seal/lock all the water that your skin has just sipped in.