Bonjour sweethearts, welcome to CA. Start of a new week and today I will review Blue Nectar Shubhr Brightening and Radiance Green Apple Cream. This week my blog's theme color is Royal Blue :)). I have already reviewed two of their products and honestly I loved them.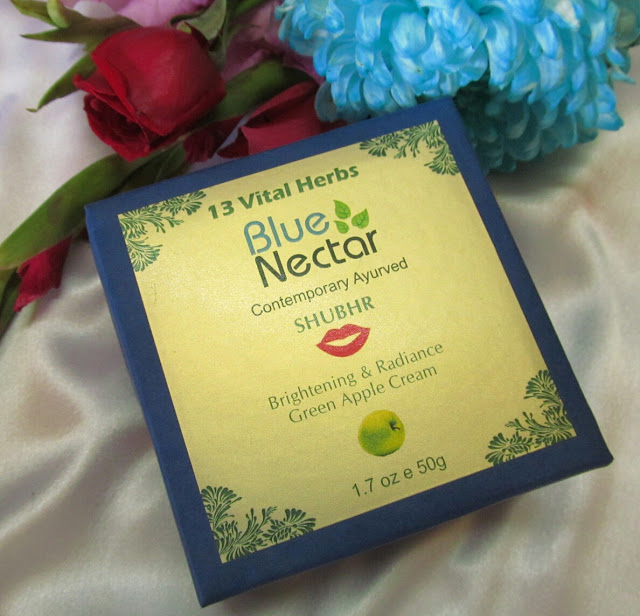 I have been using this cream since the last two weeks. So, now it is time to take you inside of my experience.

Price: INR 1295 for 50g.

Shelf Life: 2 years.

Availability: 
Check www.bluenectar.co.in and discover their amazing lines of product. Blue Nectar products are also available on Amazon, Flipkart, Zometo and Purplle.
Product Description and Ingredients: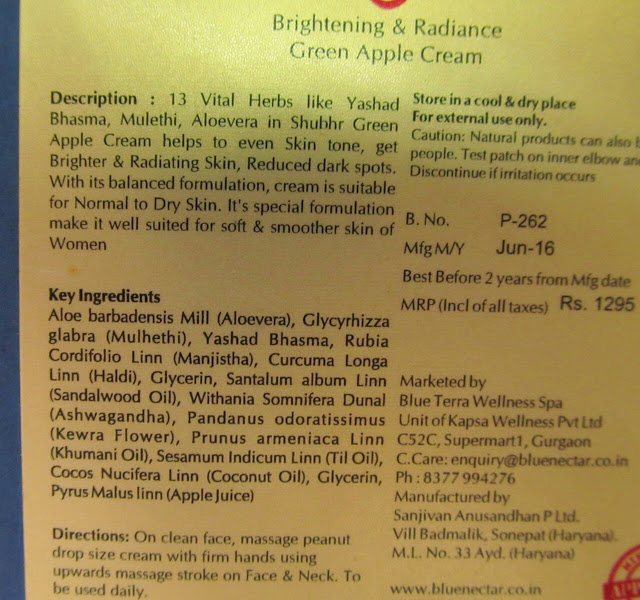 Its ingredient list is enriched with some amazing herbs. It has 13 herbs including Aloe Vera, Mulethi, Manjistha, Haldi, Apple Juice etc. 
I find the components to be beneficial and trustworthy. 
My Experience with Blue Nectar Shubhr Brightening and Radiance Green Apple Cream
Green apple has numerous health benefits like it controls Cholesterol, boosts metabolism and many more. It is also famous for its anti aging property. So, when this cream arrived I felt superb. So, here goes my review on the basis of the following things.
Packaging: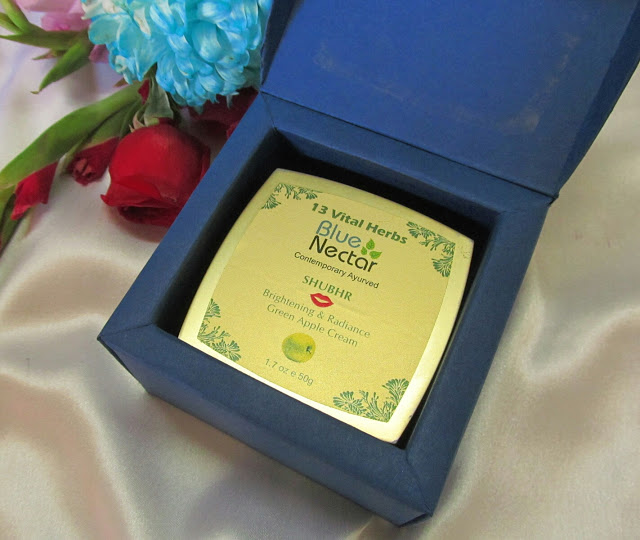 Really stunning!! In fact all the Blue Nectar products are scientifically and beautifully crafted. They pay a careful attention towards the packaging.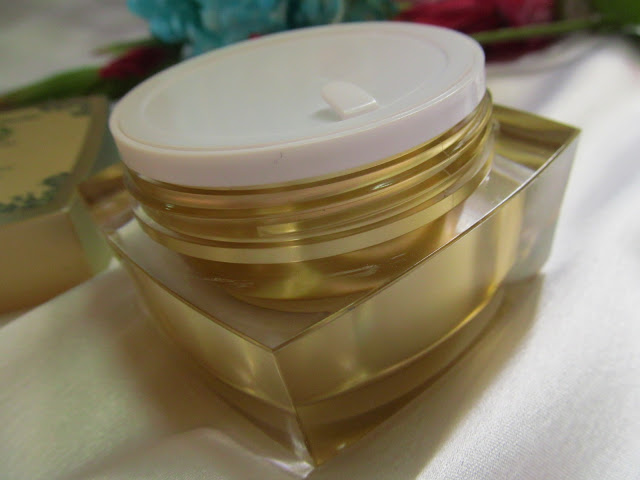 Just look at the golden tub. Isn't it luxurious? They have taken care of the hygiene part also. The extra lid proves that. I have fallen for it :P. Indeed this has become my newly found love :)). 
Texture and Colour: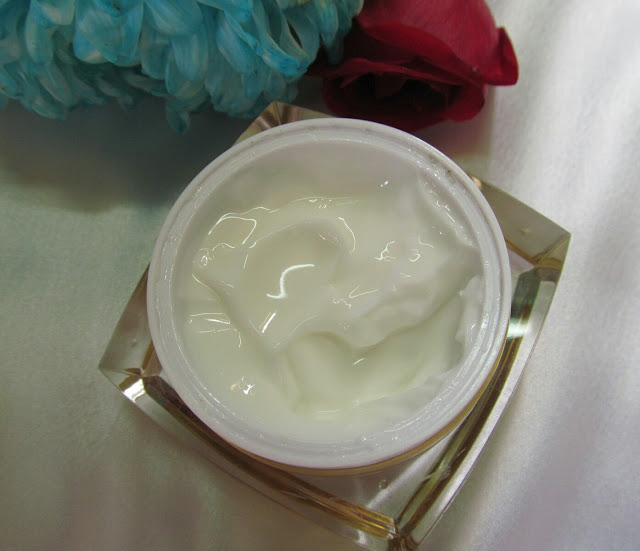 The texture is really smooth. The cream is soft white in color. It blends easily and does not cast any whitish layer. In short, my skin absorbs it super fast. 
Fragrance:
Herbal and heavenly. The aroma is the signature of this formula. It is unique and is not artificial at all. I am sure that every woman would love this herbal fragrance.
Many of you know that I have dry and sensitive skin. So, there is always a hunger for proper moisture. I am using this cream twice a day. I blend it along with my sunscreen when using it as a day cream. And use it solely or along with the Kumkumadi Serum 

from the same range at night.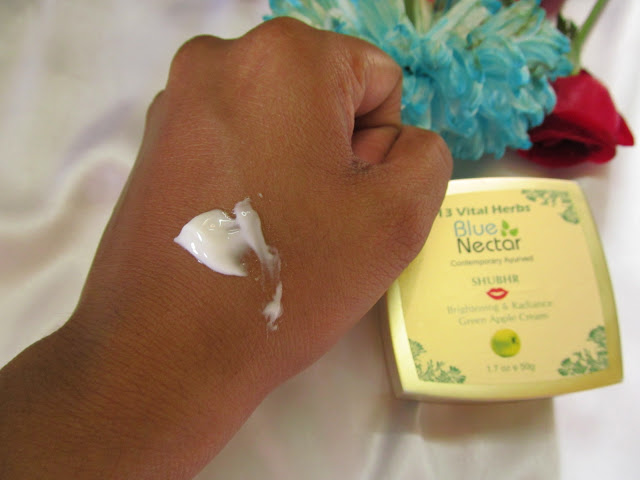 Fact that I love the most about this product is that only one to two dollop is enough to cover my whole face and neck. It moisturises and nourishes my skin almost for 12 hours :)).
In the morning, my skin looks bright and well nourished. I do not have any major scars on my face, so I can not comment upon dark spots reduction claim. 
So, let me sum up the best and the worst parts.
PROS:
Awesome packaging and very very travel friendly.

Balanced formula for normal to dry skin.

Does not irrirate skin or triggers break outs.

Only one to two dollop is enough, so 50g would last for a long time.

Moisturises and nourishes skin almost for 12 hours.

Smooth and soft texure that our skin absorbs fast.

Brightens skin.

Enriched with the goodness of 13 vital herbs.

Charming fragrance.
CONS:
Although justified but the price is little bit high.
***CA IMPRESSION: 4.9/5***
I would definitely recommend this amazing cream to every dry skin beauties. It is a must have cream which not only nourishes skin but also helps to lighten blemishes. Blue Nectar team has really worked hard to make this formula and I love that.
This is all. Love you my dearies. Take care and celebrate womanhood :)).


Thank you for reading. Have you used this product? Please share your experiences here. Love you all.


**PR sample sent by the Blue Nectar team. And I am really thankful to them. But the review is genuine and self-opined.