Just Herbs' introduces Long Lasting Body Mists: A Fragrant Delight for Your Senses
Just Herbs, the renowned brand known for its natural and organic skincare products, has unveiled its latest addition to its line of personal care products – the Long Lasting Body Mists.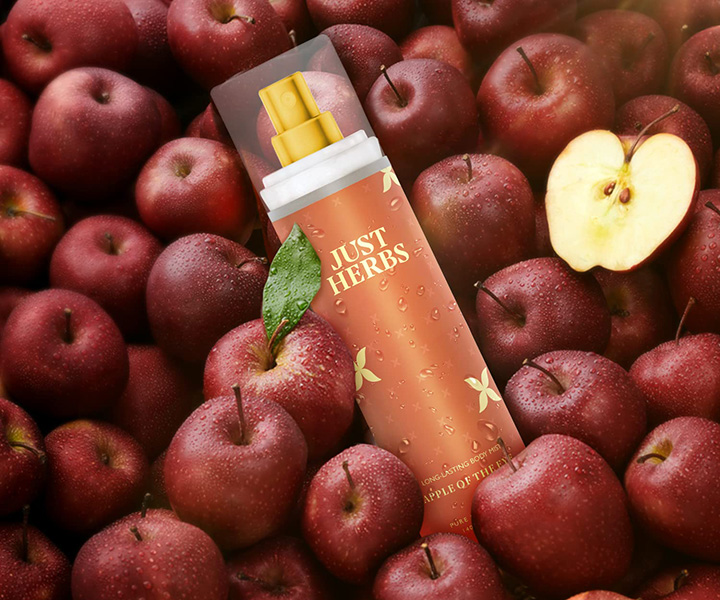 Courtesy of Brand
Shop Now!
The Long Lasting Body Mists from Just Herbs come in four irresistible scents that are bound to captivate your senses. Let's explore each one in more detail:
Vanilla Spice
Indulge in the warm and comforting aroma of vanilla infused with a hint of spice.
Apple of the Eye
Enjoy the crisp, energizing aroma of freshly picked apples..
Tropical Fruit Punch
Transport yourself to a tropical paradise with the exotic blend of fruits.
Creamy Delight
Delight your senses with the creamy and luscious scent that combines notes of vanilla, caramel, and a touch of floral essence.
To enjoy the Just Herbs' Long Lasting Body Mists to their fullest, it is recommended to apply them to pulse points such as wrists, neck, and behind the ears.
The fine mist spray evenly distributes the fragrance, allowing it to envelop your body in a subtle and long-lasting aroma.
Just Herbs Long Lasting Luxury Deodorant Body Spray Set
Designed for both men and women, this wonderful trio comprises three captivating scents: Musk Divine, Floral Fiesta, and Salt & Sand.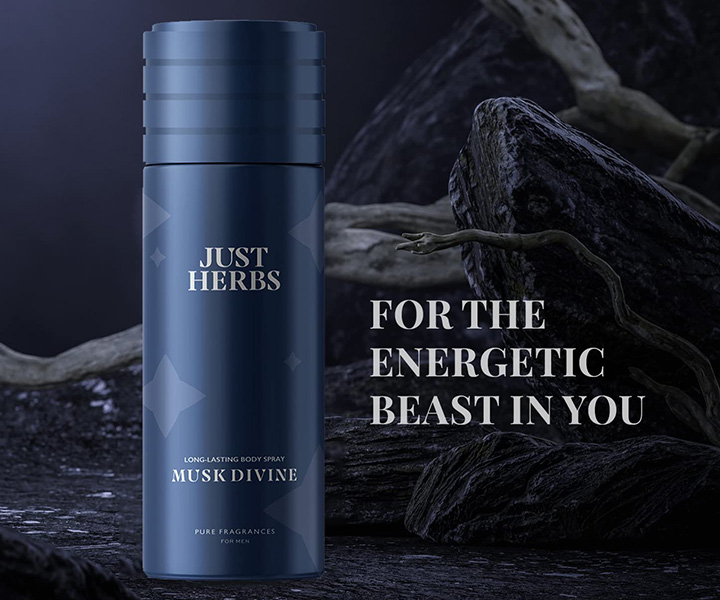 Courtesy of Brand
Shop Now!
Musk Divine
The very first fragrance of this captivating collection. It is an excellent choice for important occasions as a result of its appealing warmth, which is sure to make an impact.
Floral Fiesta
The fragrance perfectly portrays the spirit of a flourishing garden, bursting with the smell of fresh flowers. Allow the flowery notes in its fragrance to carry you away to a place of peace and beauty.
Salt & Sand
Salt & Sand reflects the essence of coastal tranquility. The peaceful beaches and the soft caress of ocean breezes inspire it. The place to go for a rejuvenating experience that lasts all day is Salt & Sand.
These alluring scents will enhance your personal grooming experience by enveloping you in luxury and elegance.
Last but not least, The right foundation can make all the difference when it comes to creating a beautiful complexion.
Just Herbs Serum Foundation Dewy Finish SPF 30+
Formulated with the goodness of rosehip and rice starch, this foundation not only provides impeccable coverage but also nourishes your skin from within.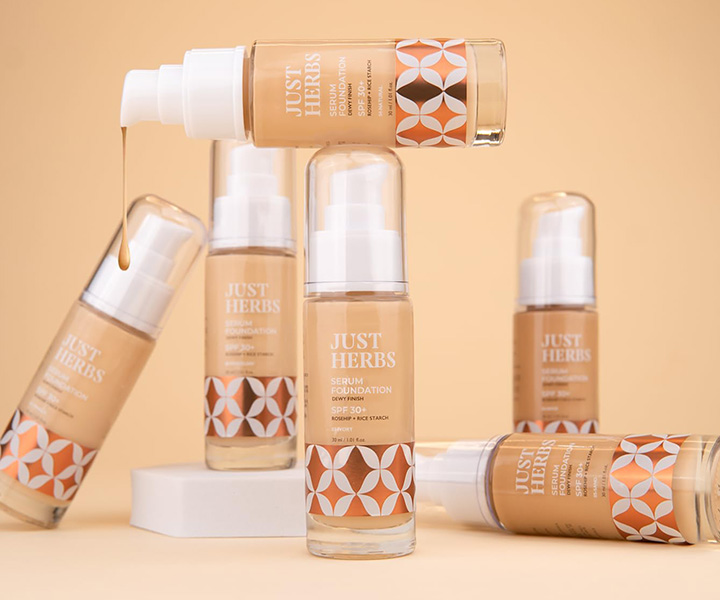 Courtesy of Brand
Shop Now!
Available in six skin-adjusting shades, it offers a seamless and smooth look for every individual.
Why You Need to Try this Serum?
It is designed to provide flawless coverage while maintaining a lightweight feel on the skin.
This foundation promotes more than simply cosmetic improvement because it is infused with rosehip and rice starch. Rosehip, which is well-known for its rejuvenating effects, enhances skin texture and lessens the visibility of fine lines and wrinkles. On the other hand, rice starch helps to absorb extra oil and regulate shine, giving your skin a youthful, radiant appearance.
It serves as a barrier against dangerous UV radiation with SPF 30+, protecting your skin from sun damage and early aging.
Let Just Herbs be your go-to brand for a seamless and smooth complexion that enhances your natural beauty. Just Herbs has once again demonstrated their commitment to creating natural and effective beauty products