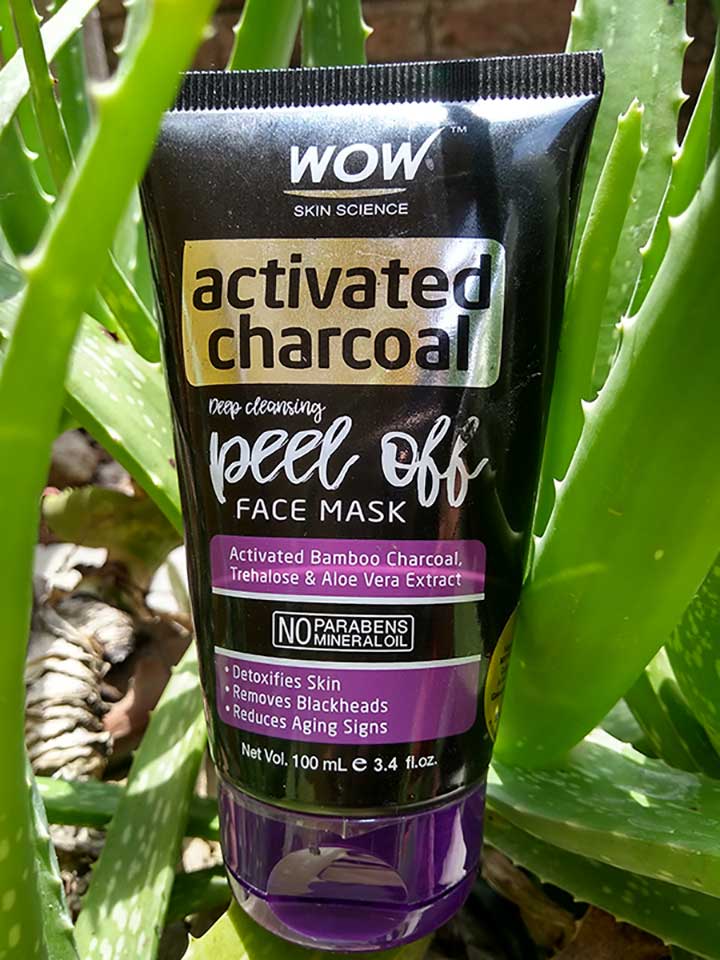 Wow Activated Charcoal Peel Off Face Mask
Hope you all are safe! So divo and divas, it is time to take some care of your skin in this lockdown period.  Let's scream WOW, WOW! In Kinda Saif Ali Khan style. Well! Today I'm going to review Wow Skin Science Activated Charcoal Peel Off Face Mask.
Being an oily skin person, blackheads or whiteheads, pimples or rashes are forever my unwanted guests. During this scorching summer, I've been looking for some kung fu tricks to cure these problems. Recently, Wow Skin Science Activated Charcoal Peel Off Face Mask caught my attention. Of course, I had my doubts. WOW, Is this really woww! Well! Let's find out the answer.
The Brand WOW Skin Science
The motto of the brand WOW Skin Science is to introduce the natural chemical free innovative formulations. WOW Skin Science has an amazingly wide range of natural product shelves. The brand aims to curate formulations which are inspired by the ancient Ayurvedic recipes and make it affordable. WOW is totally against animal testing and 100% vegan.
Table of Contents
Basic Information about Wow Skin Science Activated Charcoal Peel Off Face Mask
Price: INR 399 each for 100 ml
Shelf Life: 2 Years from the date of Manufacture
Buy from: Amazon
What Does the Brand Claim about Wow Skin Science Activated Charcoal Peel Off Face Mask?
WOW Skin Science Activated Charcoal Peel Off Mask is an advanced, superior-quality mask that is enriched with Activated Bamboo Charcoal and Transpose & Aloe Vera Extracts. Activated Bamboo Charcoal Powder helps to take off the pollutants, blackheads, microbes. It draws out all the hidden toxins and impurities from the deepest layers of the skin. It makes skin more glowing, fresh, and brighter. Besides, it also helps to retain the moisture. Regular application helps to clear pores & blemishes and evens out the oil production.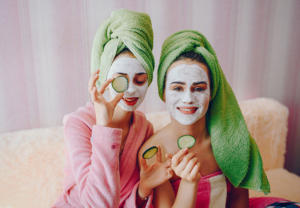 Are you looking for the best facial kits in India? Then, consider this an ultimate facial kit for both men and women, Check this out,
Read More
Ingredients Analysis of Wow Skin Science Activated Charcoal Peel Off Face Mask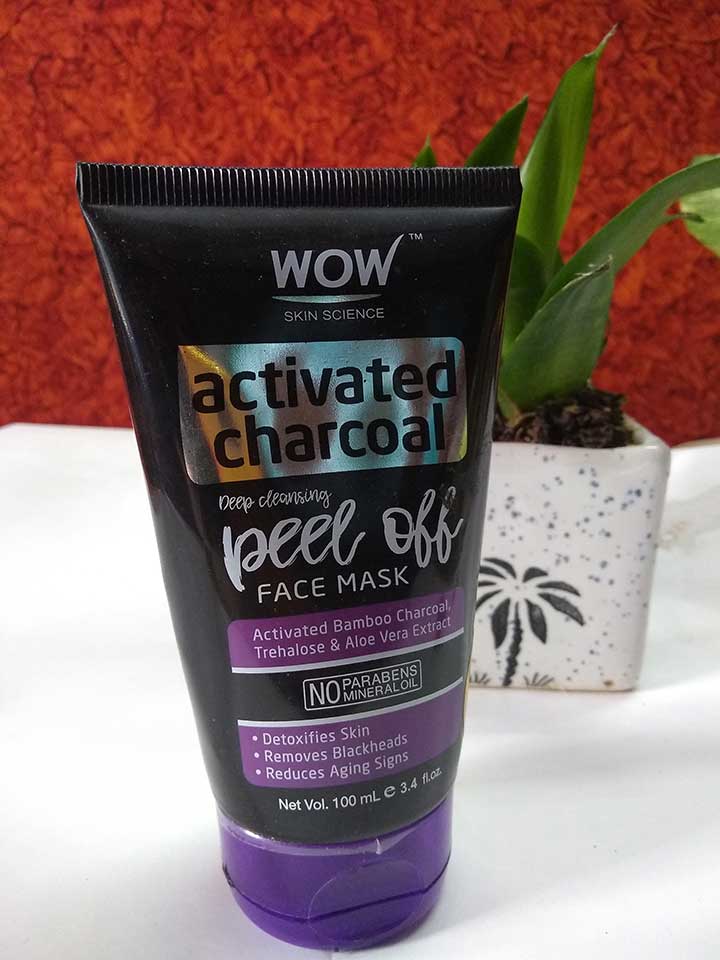 Without the analysis of the ingredients, any review is incomplete. At least, this is what Cosmetics Arena believes. WOW is indeed one of the most trusted brands when it comes to innovative formula. But, to what extent the truth prevails, let's check the analysis to find out the truth.
Purified water
A solvent and base of any liquid-based product.
Polyvinyl Alcohol
A king ingredient of any peelable masks. It has the ability to form a thin layer on top of the skin so that these masks can be easily removed.
Xanthan Gum
It is used as a thickening agent to create the gel-like texture.
Glycerin (Vegetable derived)
This is one of the best naturally found humectant that helps to retain moisture into the skin. And, skin stays hydrated always.
Trehalose
Trehalose has anti-oxidizing properties. It helps to retain moisture so that skin does not become dry.
Activated bamboo charcoal
This is the heart of this peel-off mask. Activated charcoal helps to remove pollutants, toxins, micro dirt particles, etc. And makes skin rejuvenated.
Panthenol
It is a skin protectant with anti-inflammatory properties. Panthenol helps to improve the skin profile by keeping the skin hydrated.
Aloe vera extract
All you know, how effective! The only medicine for every skin problem. It moisturizes skin, fades the dark spots, scars and so on.
Sodium Hyaluronate
This is a component of Hyaluronic Acid. And, we all know that it is one of the best anti-ageing elements ever.
Sodium Benzoate
It is one of the most widely used preservatives. Sodium benzoate has also been used to enhance the scent of a cosmetic.
Potassium Sorbate
Potassium Sorbate is also another safe preservative that is used in this activated charcoal peel-off mask.
Phenoxyethanol
This component is used as a preservative or stabilizer.
Disodium EDTA
According to EWG, this component is quite safe to use in cosmetics. Disodium EDTA is a chelating agent which decreases the reactivity of the metals if any present in a formula.
Fragrance
It is another component that I generally do not prefer in a cosmetic. The nature of the fragrance is not mentioned here. So, that indicates a piece of vague information.
Iron Oxide Black C.I. 77499
Basically, it is a cosmetic colourant that is widely used in foundations, powders, and other makeup products.
Overall, most of these components are harmless and safe. But, I did not like the presence of fragrance and also the colourant. Colourant and fragrance indeed make a cosmetic attractive. But, these additives are absolutely unnecessary. So, I would give the ingredients of this peel-off mask not more than 4.8 out of 5.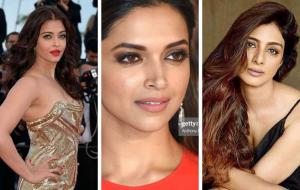 Do you want flawless skin like an Indian beauty? Take a look at the skincare routine of 10 successful and beautiful women in India.
Read More
Overview: Packaging, Texture and Fragrance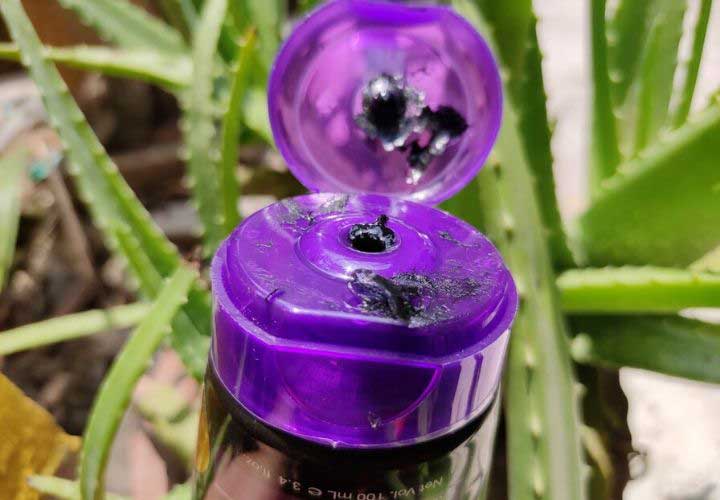 WOW Skin Science Activated Charcoal Peel Off Face Mask comes in beautiful packaging. The label is a combination of bright purple and black colour. The entire tube is made of sturdy plastic. The flip-flop cap helps to take out the mask properly without any wastage. It is indeed a travel-friendly peel-off mask. Every detail is mentioned on the label regarding the mask.
The texture of WOW Activated Charcoal Peel Off Face Mask is kind of black. It is quite a thick liquid which is neither too runny nor completely gel-based mask.
The mild fragrance is quite pleasant; it would not bother people with even most sensitive nose.
How Can I Use Wow Skin Science Activated Charcoal Peel Off Face Mask?
Well! The following method of application is what I follow usually. But for better results, you can follow the application trick written on the label.
First, I clean my face with a chemical-free face wash. You can use any face wash you want.
After then, I wet my face with a hot damp towel. It helps to open the pores.
Once all are done, I apply a thin and even layer of this peel-off mask all over my face and neck. Make sure you apply it carefully especially around eyes and lips.
After about 15 minutes, I slowly peel off the mask when it doesn't feel sticky. Always pull it from down to the upward direction.
If you find the peeling painful, then use lukewarm water to loosen the peel.
And, at last seal the open pores with the splash of cold water.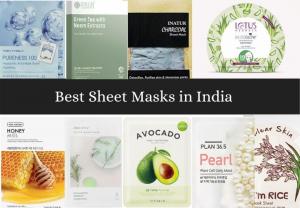 Not every sheet mask is worth trying. Check out an updated list of 14 best sheet masks in India that you must try in 2020.
Read More
My Experience with WOW Activated Charcoal Peel Off Mask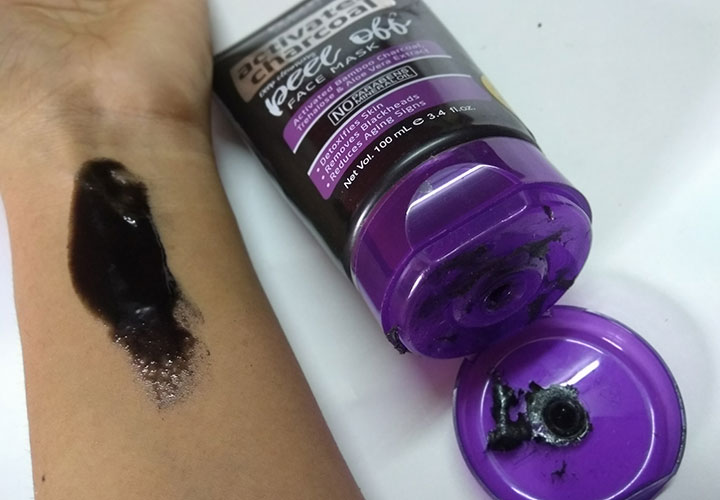 So, when the first time I applied this face mask, my round eyes became more round! My skin instantly became brighter and clearer. The charcoal mask removed all the blackheads and dead cells. In fact, it also peeled off the tiny facial hairs.
The result was pretty clearly visible! I have used charcoal peel-off masks earlier also but none made me satisfied. This one totally worked for my skin.
I felt my skin slightly dry the dryness was nothing serious. It is indeed one of the best chemical-free peel-off masks that deliver what they claim. I have never faced any skin irritation with its application.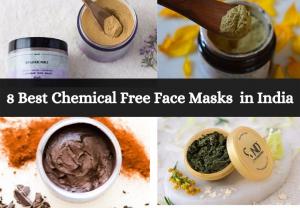 Do harsh chemicals give your skin nightmares? Check out the list of the best chemical free face masks in India that your skin is going to love.
Read More
Is It Unisex?
Of course! It is suitable for both men and women. My brother has used it and literally fell in love with it. He has great skin and generally does not apply any kind of face mask. But this activated charcoal peel-off face mask suited him well and made his skin brighter. Thus, I think it can be used easily on men's skin also.
Caution

:
If you have extremely acne-prone skin or sensitive red skin, then it is better to avoid this product.
Pros of Wow Skin Science Activated Charcoal Peel Off Face Mask
It's 100% vegan and cruelty-free.
Free from Parabens and Mineral Oil
Harsh chemicals have not been used in this formula
Controls oil production on the face for a fairly long time
The mask indeed removes dead skin cells and draws out all the impurities
Skin feels deep-cleansed and squeaky cleaned
It refines pores and minimizes the sizes
It is easy to peel off the mask
Suitable for ALL skin types
Skin looks glowing and brighter
Available in both online and offline stores
Cons of Wow Skin Science Activated Charcoal Peel Off Face Mask
Make sure to store it in a cool and dry place
Not much quick-drying formula; you would have to wait at least for 12 – 15 minutes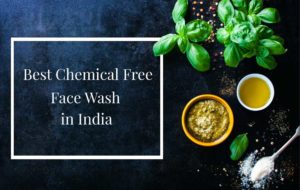 Check out the list of top 11 sulfate free, chemical free, artificial fragrance free, and Paraben free face wash in India.
Read More
Would I Recommend Wow Activated Charcoal Peel Off Mask?
Overall, I really liked how effortless this formula is. It is free of harmful chemicals. As a whole, Wow Skin Science Activated Charcoal Peel Off Face Mask is one of the best effective natural formulations ever. So, I would definitely recommend it.
Do you find this revie


w helpful? Then, subscribe to Cosmetics Arena for more such posts. Do not forget to share your experience or doubts in the comment section below! Stay home! Stay Safe! And, support quarantine.