Welcome to the all new Cosmetics Arena. I hope you like the new theme. How are you my dear friends? I know life is full of hardships. But, I feel extremely happy that inspite of everything, you come here to cherish the sanctity of womanhood.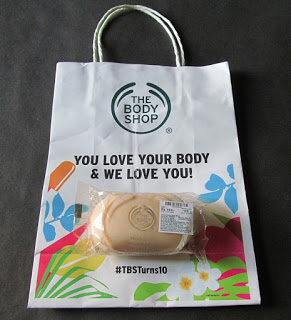 I think the current trend  is bathing with shower gels because they feel like having a luxurious spa at home, exotic color and texture and most importantly they save time because no need for rubbing to create lather. But today I will go rather traditional. Earlier I shared my view on

Patanjali Mogra Soap

. Let us take a look at The Body Shop Shea Soap.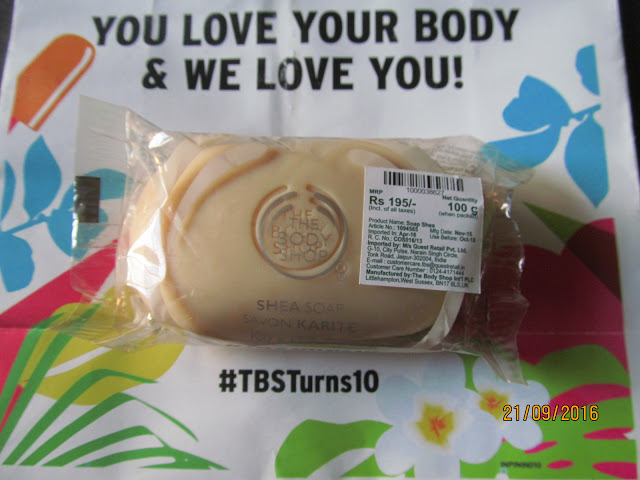 Price: Rs. 195 for 100g.


Ingredients

: Shea is basically a fruit of the Karite Tree that are mostly found on the soil of Africa, more specifically in Ghana. The kernels of the fruit are intensively moisturising.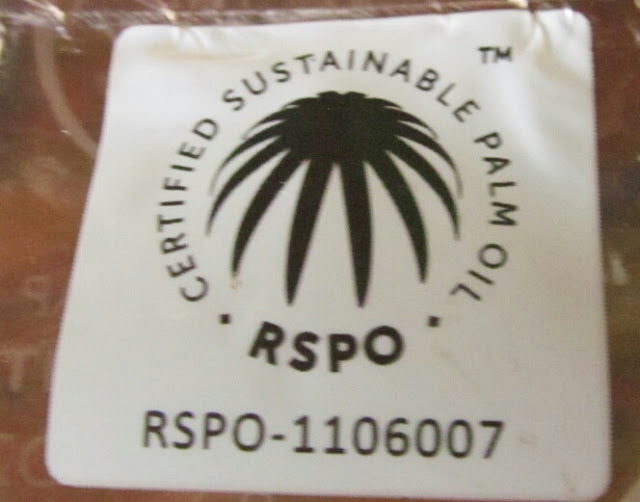 Now I would not just copy and paste the ingredients, I would love to share the link of the official website. please find out the ingredients in detail 

here

. TBS uses Fair Trade Shea butter which is a great thing.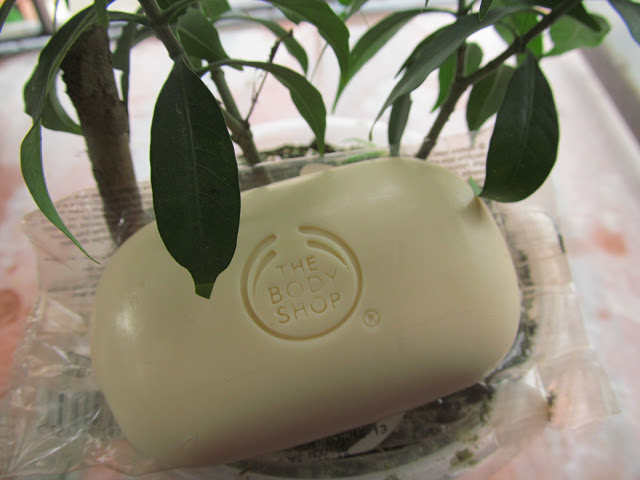 The soap is hard and creamy off white in color. The fragrance is good but I would not say exceptional. It creates good amount of lather. I expected something different from this brand…😒😞 After bathing, I felt like I need a moisturiser immediately. My skin felt extremely dry. ..😡😡
Actually it would be better if I directly jump to the pros and cons.
Goodness of Shea butter.

Lathers properly and cleanses decently.

Fair trade Shea butter which creates jobs for many women.

Detailed ingredient list on the wrapper.

Does not irritate skin, quite a balanced formula bar.

TBS is against animal testing and mostly they use vegan ingredients, these two are really great pros of this brand.
Quite pricey.

Skin feels dry and needs a good moisturiser.

Does not feel like a luxurious soap.

No extraordinary smell.

Smell does not linger, fades away almost immediately.
***CA IMPRESSION: 3/5 ***
So, my overall experience is if you are a hard core fan of TBS, go for it. But, otherwise I feel bad to say that this soap not only pricey but also lacks the shea moisture. At least I would not repurchase..😧😧. I would love to stick to my Dove Body Wash.
Anyways my dear friends. Take care, live life happily and remember that we women are the backbones of a country, of a society and most importantly of a family. So, live healthy, feel positive and spread the happiness of being a woman…😊😊
Thank you for reading. If you have any queries regarding anything, please leave your valuable comments here. Love you all..😊