In order to understand how facial cleansers work, it is important to find out what are the benefits of adding them into your routine! 
Nowadays, a lot of people want to care more about facial care. 
They want to include it into the routine, skincare, and other practices like dermal fillers aimed at improving aesthetics.
A lot of these are happening due to the large number of contents available on the internet aimed at this universe of self-care and beauty renewal.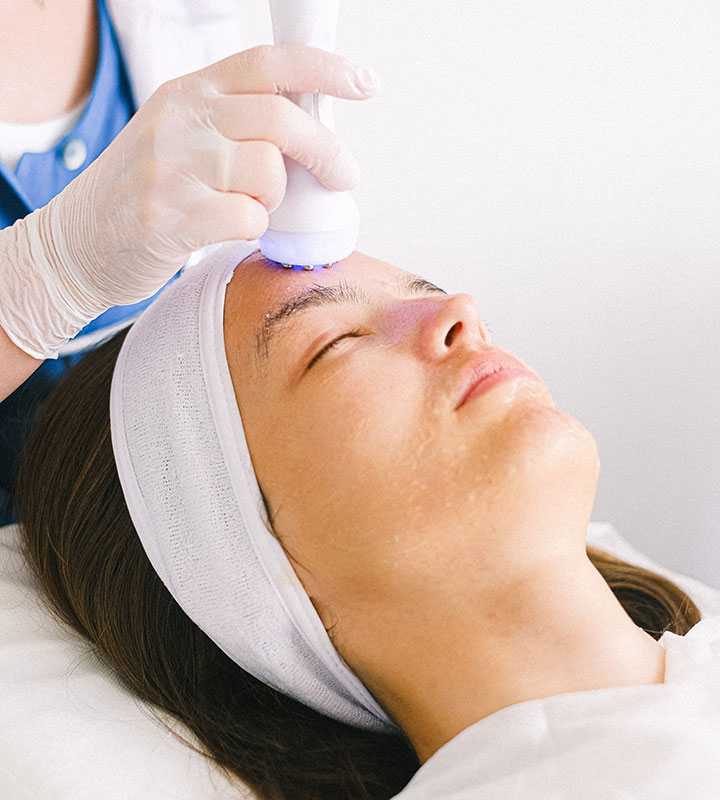 One of the most sought after products by women are the famous cleansing facial brushes, which promise to deliver incredible results in a short time of use. So, does this facial cleanser work? If yes, then what are its benefits? Know everything about these cleansers below. 
What are Facial Cleansers?
Basically, it is an accessory normally used in the facial cleansing routine. It acts as an enhancer of traditional cleansing and promises "miraculous" effects on the skin.
A Facial cleanser is a product that is used to remove make-up, dead skin cells, oil, dirt, and other types of pollutants from the skin. It also helps to keep pores clear and prevent skin conditions such as acne from happening.
Types of Facial Cleansers 
Manuals: You control the movements of the brush on the face, which can have bristles or be completely coated in silicone.
Electronics: It is the brush itself that carries out the pulsations and the movements are guided by you or a professional aesthetician. These types of devices can also be made up of bristles or with silicone contact points.
There is also a type of Ultrasonic Facial Cleanser that has a dual purpose. It can provide deep cleansing to the skin and can also improve the absorption of serums deep into the dermis.
In this deep cleansing procedure, an ultrasonic wave is used to loosen oil, sebum, comedones and debris from the pores.
The ultra-hygienic silicone bristles paired with a deeply enjoyable  ultrasonic vibrations gives the skin a gentle but deep exfoliation, which expertly removes 99.5% of dirt and oil from the skin while providing a pro prep for enhanced absorption of your favorite skincare.
Can Everybody Use It?
Anyone who wants to maximize the results of a skin cleansing can use the cleansing device. However, a dermatologist must be consulted in advance to indicate the best way to use it according to your skin type.
Function and Benefits of Facial Cleansers
Facial brushes are used to optimize skin cleansing, doing this ritual more deeply, quickly and effectively. The main purpose of its use is exfoliation, which removes dead cells, unclogs the pores, prevents the accumulation of residues such as pollutants, and prevents the blackheads and pimples.
In addition, the brush also improves blood circulation and optimizes the absorption of products that will be applied in sequence. If you choose to use an Ultrasonic Facial Cleanser from Snowyskin it also has these benefits:
24 sizes of bristles up to 0.6mm Magnetic beads & Sonic Vibration to achieve deeper cleansing

Improves the appearance of Acne

Diminishes Fine Lines and Wrinkles.

Improves Collagen and Elastin production for Firming and Tightening

Allows for Deeper Penetration of Skin Care Products.
What product should these brushes be used with?
– Bar soaps;
– Cleansing gel;
– Cleansing lotion.
Step by step on how to use the facial cleansing brush:
1. Wet your face with cold or lukewarm water running;
2. You can use the facial soap directly on the brush or apply it on the face, as you prefer;
3. Apply the brush on the skin, making circular movements so as not to attack the face, always in the direction from the bottom to the top, especially in the oiliest areas and with a predisposition to blackheads, usually in the known "T zone", avoiding those areas that are more prone to blackheads. sensitive, like cheeks.
This process must be fast, as the idea is to mix agility and effectiveness at the time of cleaning, and can last an average of 1 minute.
4. After using the cleanser facial brush, rinse your face with cold or lukewarm water.
5. Clean the brush well with a neutral soap so as not to accumulate bacteria.
In addition to the face, in which region of the skin can brushes be used?
Brushes can not only be used on the face. Cleaning with this utensil can be done in any region that needs exfoliation or improves skin circulation, such as those areas of accumulation of dead cells – elbows, or arms with keratosis pilaris, knees, among others.
After the brush, what should be applied to the skin?
It depends. You should follow your dermatologist's recommendations. Such as, each skin is unique and formed by different characteristics.
However, doctors always advise care options that can be used after cleaning with the brush. You can apply a treatment serum for acneic skin, an antioxidant, or moisturizer, according to your need.
How should These Cleansers be preserved?
As you will be using this device on your face or any area of ​​your body, the brush should be cleaned with mild soap and dried properly to avoid bacterial proliferation.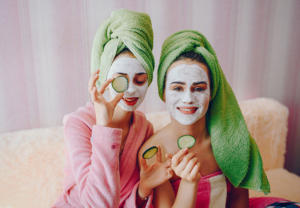 Are you looking for the best facial kits in India? Then, consider this an ultimate facial kit for both men and women, Check this out,
Read More