Welcome to CA my beautiful friends. Today it is time for another exotic soap review and that is newly launched Aster Luxury Coconut Soap. Yesterday, I reviewed Aster Luxury Turmeric Soap which is another amazing herbal soap.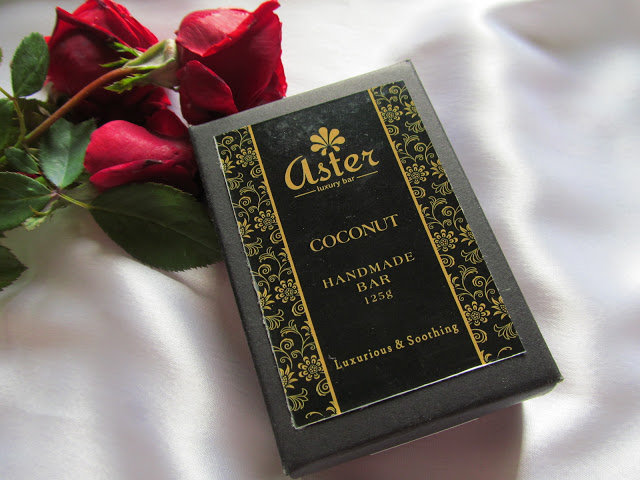 Aster is a brand that makes beautiful luxurious handmade soaps. They use 100% natural ingredients. I am already in love with Aster Soaps. They have already made more than 100 variants of soaps. Now, let us try to know more about this.
Price: INR 200 for 125g.
Shell Life: 24 months
Availabality: On their website, Amazon, Snapdeal and also on Zotezo.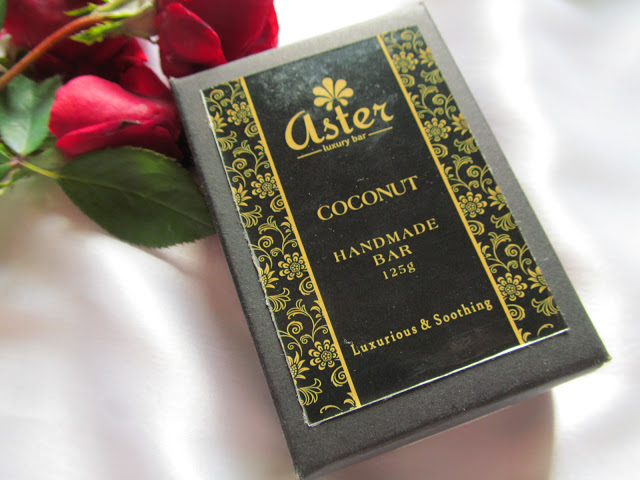 Product Description 
( available on their website):
Aster Bathing bar made from extra virgin Coconut oil gently cleanse and hydrates the skin. Antioxidants property of coconut fights against harmful free radicals and make your skin smooth, soft and youthful. This natural soap has exotic fragrance of coconut which uplift your mood and senses. This soap prevent oily skin and eliminates pimples and dark spots. 
Ingredients: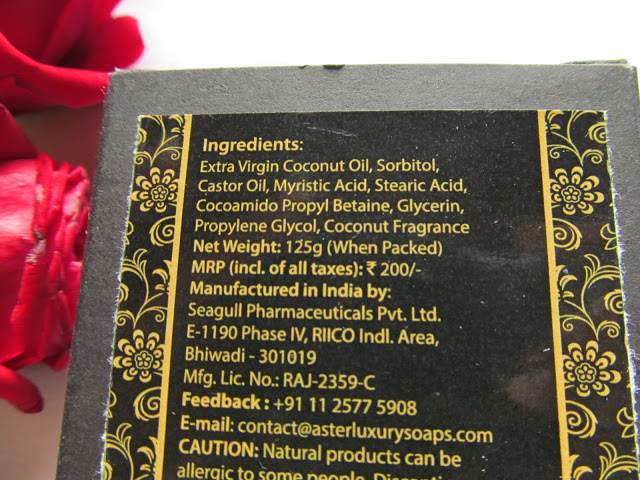 Aster uses saponified Coconut Oil which works as a natural surfactant. That is why inspite of being a natural soap, it lathers efficiently. 
They use Glycerine too which is a great moisturiser for this Winter season. For more information about the other ingredients you may refer to this link.
My Impression about Aster Luxury Coconut Soap
I love coconuts :)). Not only I love it as a fruit but also the divine aroma. And when I got the soap in my hand. The first thing I did was to smell it. Believe me!! it was heavenly. And I felt that I had plunged into a deep sea that was full of Coconuts :P. 
I have been using this soap alternatively along with the Turmeric one. So, in the next section I would share my experience on the basis of Texture, Color and how it feels on the skin.
I am not discussing the packaging here because like the Turmeric, this too is wrapped into a waterproof white paper. And I love their packaging.
Texture and Color:
This newly launched bathing bar is an opaque white bar which is quite hard. The formula is more creamy. As a whole, this soap is a star in its appearence.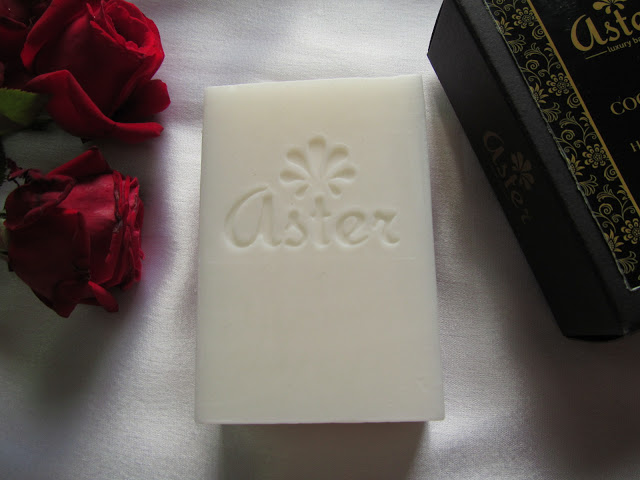 How my skin felt?
I am applying this soap during my evening bath. It lathers very well. And works very efficiently in removing dirts. This soap does not melt easilty. That is definitely a great thing.
This Coconut soap is more moisturising and refreshing. Absolutely ideal for this winter. It would give you not only a great bathing time but also a superior moisturisation.
So, here goes the good and bad about this soap.
PROS:
100% natural and vegan.

Cruelty free.

No SLS or Parabens.

Lathers well.

Cleanses properly.

Decent moisturisation.

Melt slowly.
CONS: 
I am very impressed with this Coconut Soap. It is an ideal soap for winter that is being sold at a reasonable price. It is an awesome cleansing bar with superb moisturisation power. I definitely recommend Aster Luxury Coconut soap to all. 

Take care. Enjoy life and celebrate womanhood.  
Thank you for reading. Have you used this product? Please share your experiences here. Love you all.
**PR sample sent by the Aster Luxury team for review. I am thankful to them. Though I have put down an honest review.