Bonjour my sweethearts, welcome to CA. Today I would talk about Vega Face Pack Brush. I am a big fan of Face Packs. It can be home made or a packed one.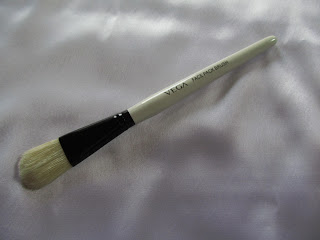 Recently, I felt that brushes are better than using a fingers only. It makes the application smoother. So, without any hesitation I bought this. Now, let us dig deeper.
Price: INR 120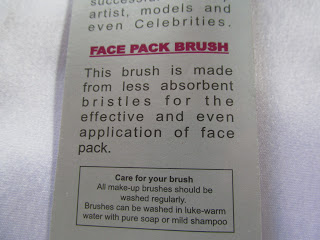 The brush is built in a very elegant and stylish manner. As you can see from the picture, the brush is actually black and white in color. The upper part or the black part is triangular in shape. This is made of metal.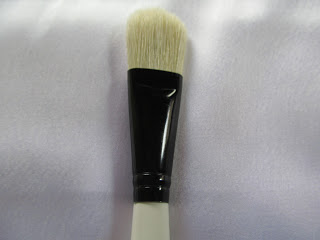 The lower part is white and made of wood. It is an elongated part. Overall, the brush is very easy to hold.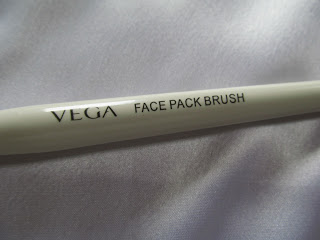 The brustles is made of synthetic fibres which are off-white in color. 
My IMPRESSION about Vega Face Pack Brush
Vega is famous for makeup brushes and various other makeup and skin care accessories. All of their products are of premium quality. and I personally love them. The most important feature is their affordable price tag.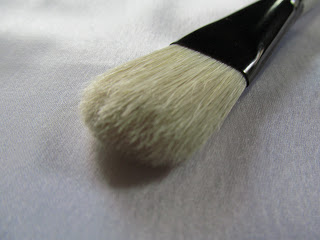 So, when I found that Vega have a great face pack brush too, I just could not resist myself :P. I have been using this from the last month. 
The bristles are not so soft. I would say that sensitive skinned people must avoid this one. And do not use this brish if you are in a hurry. Otherwise, if you apply the pack gently with the brush, the hard bristles would not bother you :)). 
It can be washed easily with luke warm water or with soapy solution. But, after few washes the color of the bristles fades away.
Another thing is that, though the structure is hardy and firm. But after few application one or two bristles may fall off. Because it is not so pricey, so fall off is not a serious issue to me.  
Now, let me wrap up the good and bad things about this awesome brush.
Budget friendly.

Elegant and sleek design.

Very easy to hold.

Easy to use. 

Face pack sits on smoothly.

Fashionable built in.
Bristles are not soft.

Bristles may discolor after few applications.

One or two strands may fall off after every wash.

Not for sensitive and acne prone skin.
***CA IMPRESSION: 4.5/5***
I would definitely recommend this budget friendly face pack brush from the House of Vega. It is quite effective and does what it claims. A real long lasting and stylish face pack brush which you would love to flaunt.
Love you all my dear princesses. That is all for today. Take care and celebrate womanhood with us :)).  
Thank you for reading. Have you used this product? Please share your experiences here. Love you all.