Hello my sweet and cute friends. Today my heart says that I should talk about my newly found love only & that is Lakme 9 to 5 3-in-1 Aquashine Lip Color in a charming Garnet shade…😊 I love this color. I think this is another lovable product from the 9 to 5 range. To know other things about this beautiful product, let us go through the details.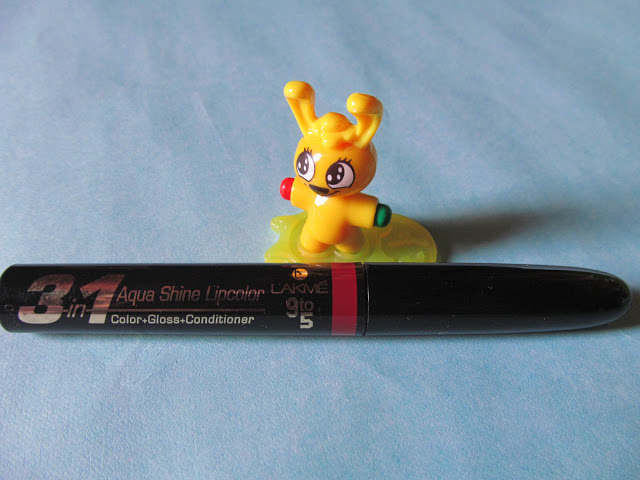 What does the product claim?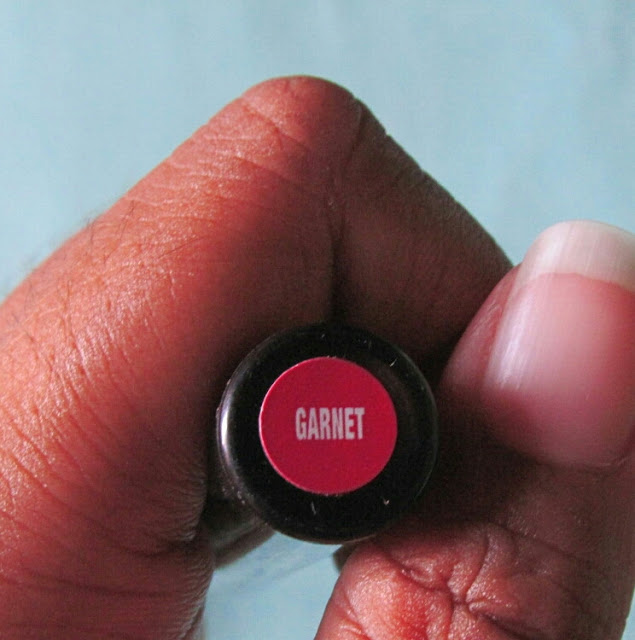 Lakme aqua shine is a revolutionary product. It is a lipstick, lip balm and a lip gloss all in one. The super soft applicator gives your lips a shape like never before. The colors are very pigmented and opaque. So you don't need to put concealer or something opaque underneath to bring out the true color of the lipsticks. The shades are created keeping Indian skin tones in mind.

Price: Rs. 600 for 2.55ml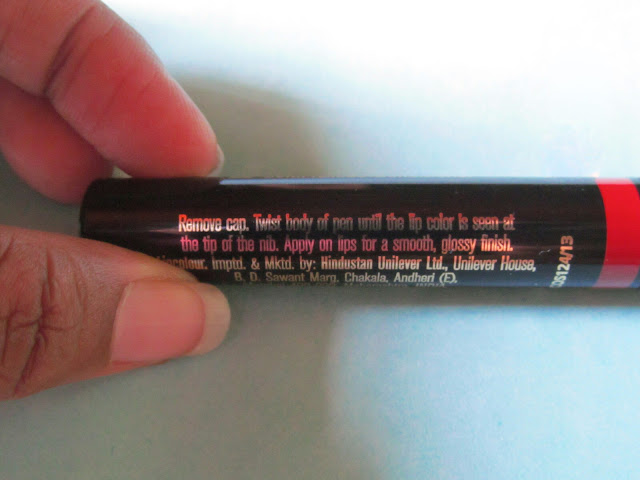 Ingredients:
I searched for it but nothing came out…😡😡


Application:

 The lip applicator looks superb smooth and cute. I felt the tip is built in a very scientific manner. There are tiny holes on the tip as you can see from the image. If you twist the body, the color will come out.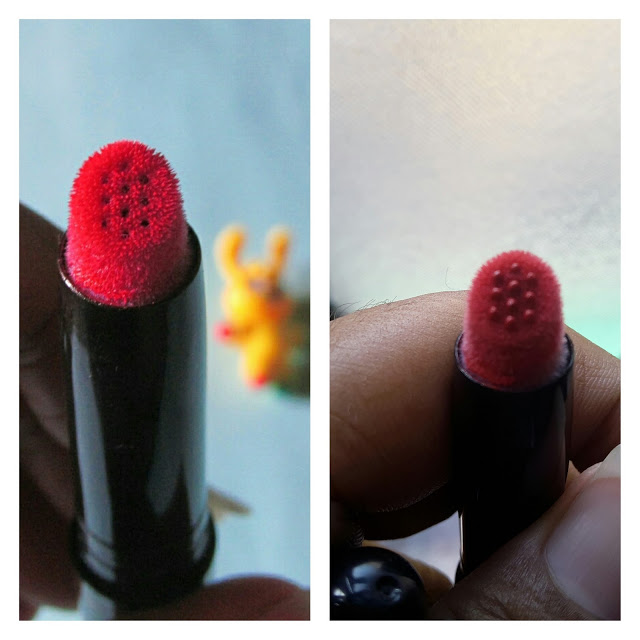 But, you have to be very careful my dearies. Because if you twist it hastily, excess product would come out which might lead to product wastage. So, please be careful while applicating. 
Texture:

 Th product claims that it would work as a lip balm, lip gloss and lip stick. And I felt these are 100% correct. The texture is very very creamy and it has an awesome fragrance. I personally appreciate this thing. The color is sexy red in shade and would suit every skin tone.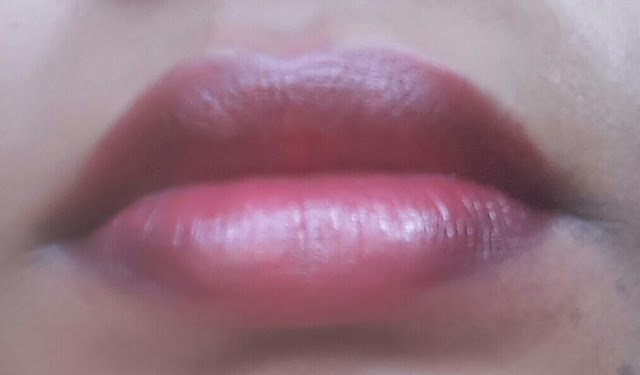 The surprising thing is that it stays for a pretty long time of 4-5 hours and can survive a light to moderate meal too. It leaves a charming lip stain when the color fades away. 
Now let us take a glance at the pros and cons.

PROS:


User friendly lip applicator.

A color that would suit almost every skin tone.

Stays for a long time.

High pigmentation which is extremely important for people like me with dark lips. 

Gives a smooth coverage.

Sturdy body and travel friendly too.
Transfers a lot, which is a major drawback.

No ingredient list..😱😱

I feel that the quantity is very low with respect to the price. Only 2.55ml😢😢
***CA Impression: 4.5/5***
Overall, I am quite impressed with this product. So, I would definitely recommend it to my dear beautiful ladies. This deserves to be a HG product because of its high pigmentation.
Anyways..love you all. Take care my sweethearts and cherish womanhood at every aspect of your life…😊😊



Thank you for reading. Please leave your valuable comments here. Love you all..😊