Basic Information about Sanfe Natural Intimate Spray
Price: INR 349 for 50ml
Shelf Life: 3 years
Buy From: Amazon
5 Reasons Why I Love to Take Care of My Intimate Area with Sanfe Natural Intimate Spray
Undoubtedly, taking care of the intimate area is as important as taking care of our skin & hair.
Lately, I started experiencing itchiness in my intimate area and it also felt uncomfortable. And, it was the moment when I felt how important it is to take care of the intimate are.
Honestly, I had never been a fan of intimate spray. In fact, I never thought that how useful an intimate spray can be unless I started using Sanfe Intimate Spray.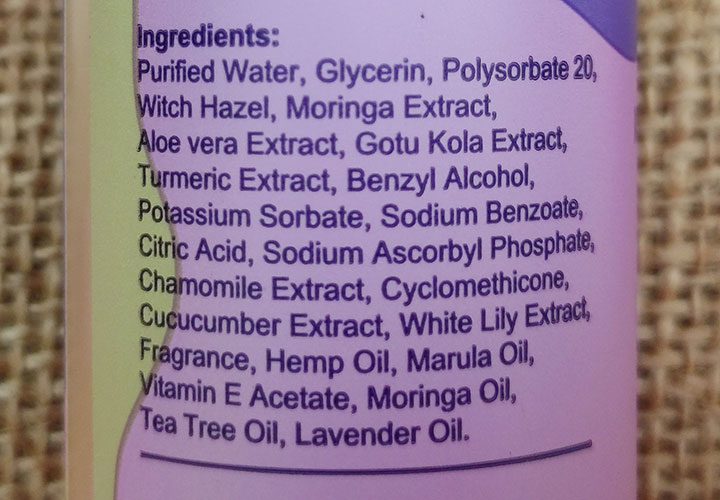 At present, the market is filled with intimate sprays. All the brands claim that the products are pH balanced and the formula is quite good.
So, it's already been more than 3 weeks now that I am using this spray. And, here are 5 reasons why I and my intimate area love this spray.
1. Natural and Safe Ingredients
The spray is formulated with some amazing botanical extracts like Lavender, Chamomile, Cucumber, Aloe Vera, Gotu Kola, Turmeric, Marula Oil, Hemp Oil, Moringa Oil, Tea Tree Oil, and many others.
Mild preservatives like Potassium Sorbate and Sodium Benzoate have been used here. Altogether, the formula is a dream that comes true at such an affordable price tag.
2. Soothing Aroma
The aroma is something that gives me a soothing vibe almost immediately. It resembles the aroma of Lavender and Tea Tree oil. Every time, I spray it on my intimate area, it gives me an instant soothing and cooling effect.
3. Light Texture
The texture is as light as floral water. In fact, I never thought that this spray has such an amazing texture. Such texture always makes your intimate area feel confident and soothing.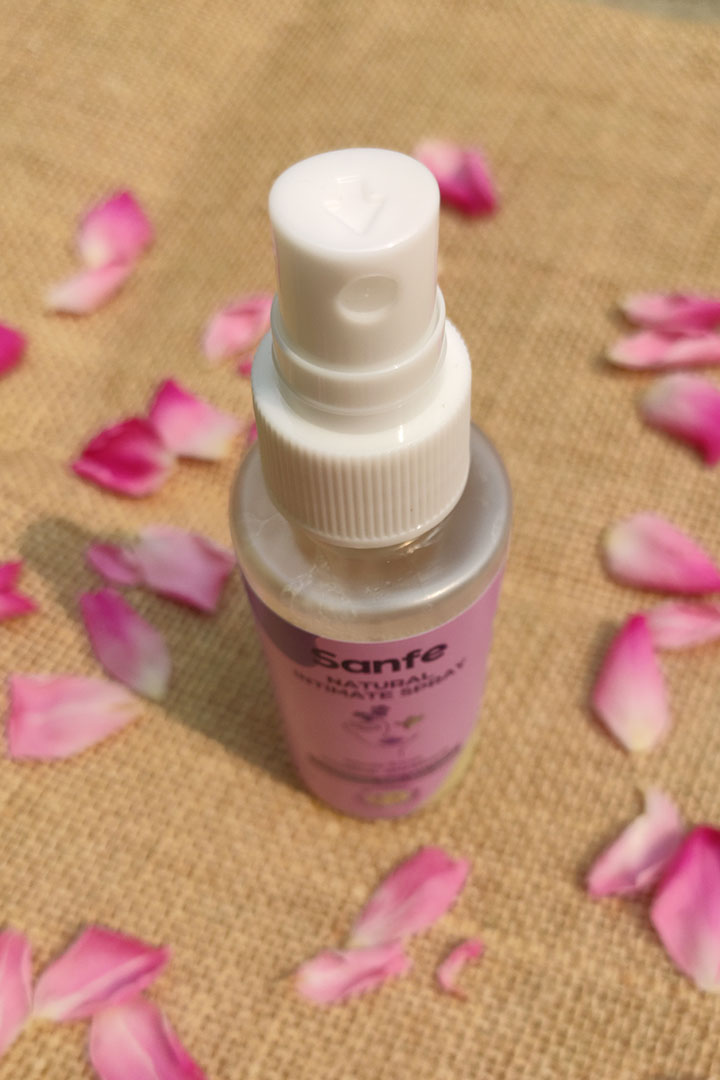 How to Apply Intimate Spray
Spritz the spray from a distance on your intimate parts; especially, on the affected area.
Let it dry for a few seconds
Use it twice or thrice a day for maximum efficacy
Now, you are ready with a confident intimate area
4. Travel-Friendly Packaging
The spray nozzle is perfect for intimate application. I found it extremely convenient to apply on my intimate and affected section. You can easily slip in into your vanity bag and carry it anywhere you want.
5. pH Balanced Formula at Affordable Price
Last but not the least, the spray is quite effective. It comes at an affordable price and the formulation is quite effective at the same time. I love how well balanced the formulation is.
As suggested, I have applied this spray religiously thrice a day for more than 3weeks.
Within a week of application, I saw some improvements in terms of the uncomfortable itching. It started feeling quite cool and soothed out. After two weeks, my intimate started feeling as fresh as lavender. The pH imbalance was no more there.
Altogether, all these features have compelled me to fall in love with this intimate spray. Let us know in the comment section below about your favourite intimate spray. Share this article with your needy friends and family. Take care; celebrate life.