5 Reasons Why Your Stash Needs a Powder Cleanser
The cosmetic industry has gone through a revolution in all these years. There was a time when the popularity of soaps was high. Majority of the people used to clean their faces with soaps only.
But, researches came up that soaps damage our delicate skin cells. So, the beauty industry decided to take a leap. And this is how liquid face washes came into the limelight.
Indeed, liquid face washes are excellent cleansers. The low pH value is another excellent point about these. But, the beauty industry witnessed another evolution. This time, powder cleanser was the centre of attraction.
And, as a blogger and an influencer, it would be a crime if I do not follow the skincare trend. Since the last two weeks, I have started using a powder cleanser. Well! I would not lie that it is the first time I am using such type of cleanser. But the actual fact is, I never decided to stick to one.
You might have already understood that I am extremely happy with the decision of using powder cleanser instead of the regular one. But, what are the exact reasons?
In spite of knowing the fact that powder face washes are usually pretty messy, why did I start using it? Well! Let's explore 5 reasons why you also need to include one powder cleanser to your stash. It's time to upgrade your skincare regime!
#1 Formulated with Mild Surfactants
Usually, liquid face washes are formulated with strong surfactants like Sodium Laureth Sulphate i.e. SLS or SLES. Such surfactants are actually floor-cleansers in factories!
Of course! There are mild surfactants like Decyl Glucoside or Coco-Glucoside, but in that way, the product price becomes exorbitantly high.
Powder cleansers are not only affordable but also free from dangerous chemicals. Natural surfactants like activated charcoal; oats, clays, etc. are used in such cleansers.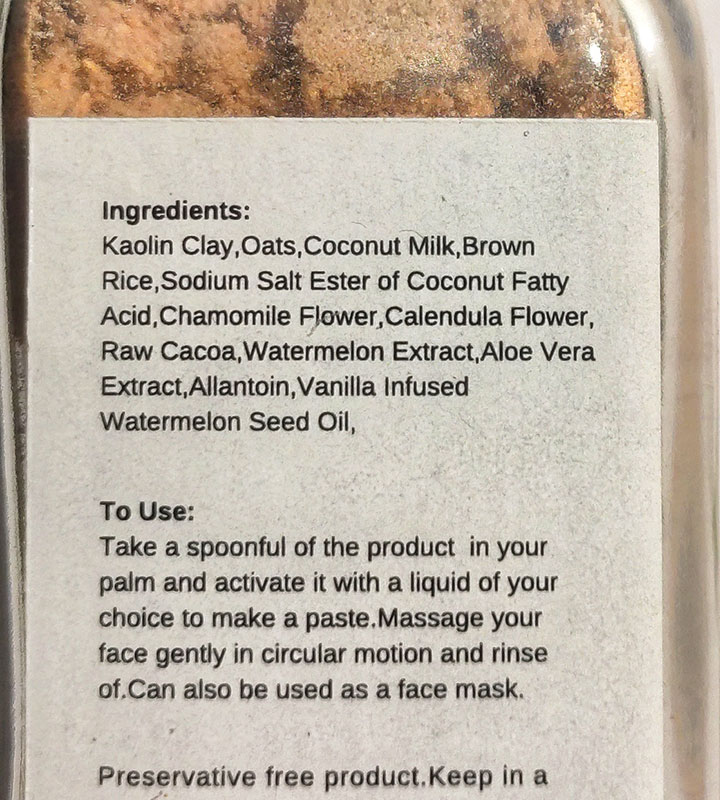 #2 Devoid of Harmful Preservatives
Water is the main component in a liquid face wash. And thus, moulds and contaminations might form pretty easily if preservatives are not used.
In order to reduce manufacturing cost and also to increase the revenue, brands often used harmful and unsafe preservatives like Parabens, Bronopol, BHA, DMDM Hydantoin, etc.
Well! All these chemicals definitely the shelf life up to 2 or 3 years, but only by risking the environment and also the lives of millions of people. Often it is found that preservatives like DMDM Hydantoin are quite carcinogenic.
Good news is that powder cleansers are dry formula and thus, no water is required to formulate the products. So, no preservative is required! The shelf life of a powder cleanser is usually 6 months which is pretty much enough to empty a tub.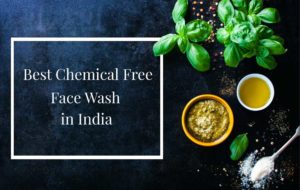 Check out the list of top 11 sulfate free, chemical free, artificial fragrance free, and Paraben free face wash in India.
Read More
#3 Lower Number of Active Ingredients
No matter, how well-formulated a face wash is, the active ingredients like clay, herbs, essential oils, etc. are always used in low quantity. Surfactants, emulsifiers, preservatives, chelating agents, etc. fill up the rest of the positions. Thus, the efficiency and also the potency of a liquid face wash often drop.
Well! Powder cleansers are pretty unique in that sense. Active ingredients occupy most of the formulation. In absence of artificial preservatives, surfactants, and other inactive components, powder cleansers become more potent than any liquid face wash.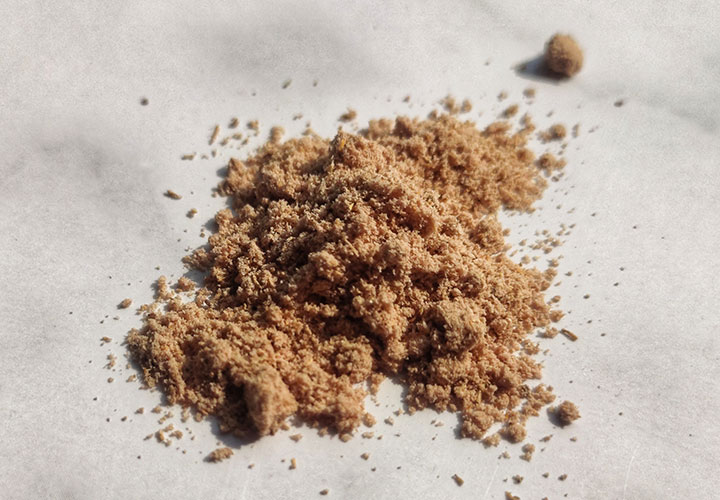 #4 Colours are Not Added
Liquid face washes usually come up with synthetic colourants. Some brands also use dyes which are carcinogens in most of the cases.
Actually, I cannot blame the brands entirely. People love fancy colourful face washes. Brands fulfil their wishes. They just follow the craze and the trend.
But, the time has come to rethink everything. The more colourful your face wash is, the more dangerous it might be.
Well! It goes without saying that powder cleansers do not come with synthetic colourants or any other additives. Thus, many people prefer such cleansers these days.
Always remember that the best skincare routine always gives importance to the efficacy of the products nor the fancy flimsy look.
The overall appearance of the product is no more important than the potency or the efficacy.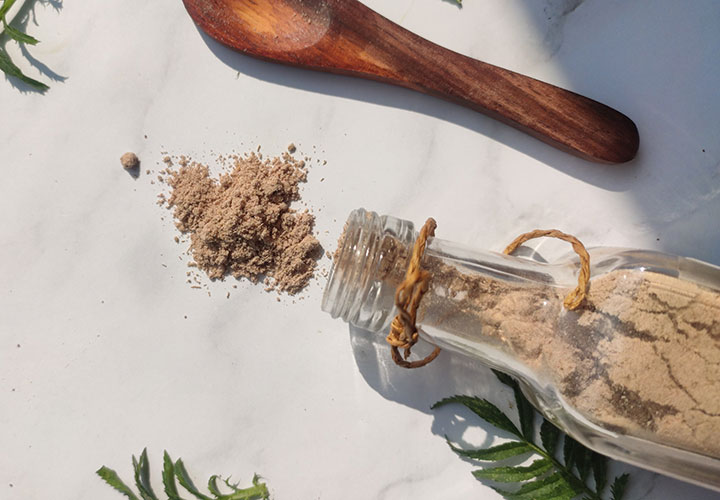 #5 It's Time to Think about the Environment Too!
If you ever inspect a liquid face wash ever, you would be surprised to find out how many numbers of harmful colours, surfactants, and preservatives are used in a product.
All these chemicals pollute our environment, the oceans, rivers, and soils. The same thing happens with the pet bottles as well.
Thus, these days, many brands are trying to manufacture eco-friendly bottles or tubs.
Well! You are right! If you use a powder cleanser, you would actually be saving the planet to a great extent. All the eco-friendly ingredients would not only save your skin but also the environment.
A Few Final Words
Undoubtedly, it is pretty easy to use a liquid face wash. Comparatively, using a powder cleanser can be pretty tricky. But, with time, you would be habituated with the application.
Right now, I am using an oats based powder cleanser. Brands like Juicy Chemistry, Soap Stories, Skincare Villa, etc. formulate different types of powder cleansers; choose as per your skin type.
Honestly, even if I keep all the positive facts aside, there is no doubt that powder cleansers are part of clean beauty. So, upgrade your skincare regime by choosing the best and the purest ingredients only.
That's all for today! If you like reading this, make sure to share it with your friends and family. Also, follow us on Instagram for more such interesting stuff. Take care; celebrate life.