Hello beauties, welcome to my arena. Today I am gonna review Amara Organix Naturally Fabuluos Shampoo for Dry Hair. Who does not love natural products? And when a brand introduces products with only six months of life span. It does leave an impact about its purity.
Same thing happened with me when I got this product. Let me tell you that today I am only gonna talk positive. It is not that I am promoting this product intentionally, but literally I am in love with this beautiful product.

Brand Introduction: 
Amara handcrafted bath & beauty products are formulated to create a positive and enriching experience to an individual's mind,body and soul. We at Amara use the abundant body of knowledge left behind by our ancients in Ayurveda,Aromatherapy, Ancient Chinese texts and our very own backyard recipes to present safe,gentle and natural beauty solutions.
Beauty in actuality is more than skin deep.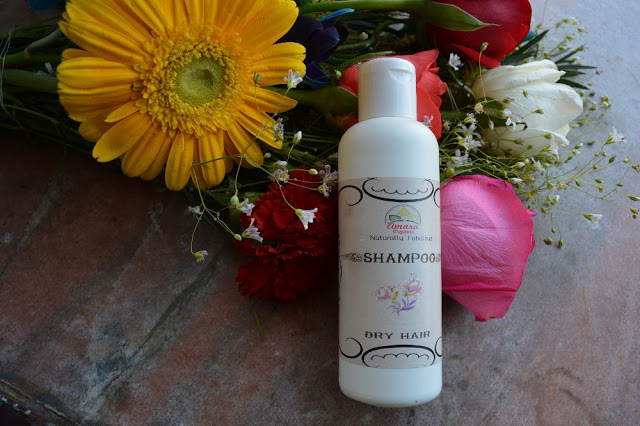 Price: INR 300 for 200ml
Shelf Life: 6 months (this is amazing!!)
Availabality:
Ingredients:
Coconut oil, Jo
joba oil, 
Argan oil, L
avender essential oil, R
osemary essential oil and Te
a tree essential oil.
All the ingredients are amazing. I love the fact that at this price I am getting the benefits of Argan Oil and Lavender Oil. This is a beautiful blend of all natural components. It not only cleanses scalp but also nourishes our scalp. So, 10/5 for this beautiful creation.
My Experience with 

Amara Organix Naturally Fabuluos Shampoo for Dry Hair
Amara has a variety of shampoos for all types of hair and scalp conditions. This is rarely found in other brands. I am glad to get this shampoo because during this time of the year, my hair feels dry. Since the last two weeks, I have been using this shampoo. So, I think now it is the proper time to give a correct judgement.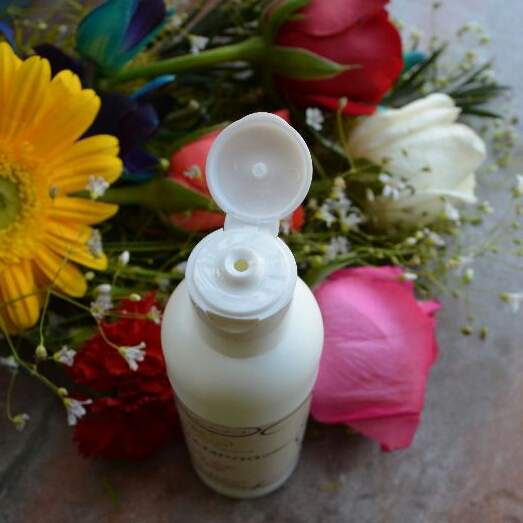 Packaging:
Simple yet elegant. The bottle is not transparent though. White plastic bottle with white flip flop cap. Overall, it is 100% travel friendly.
Texture and Color:
It has a runny texture amd slightly white in color.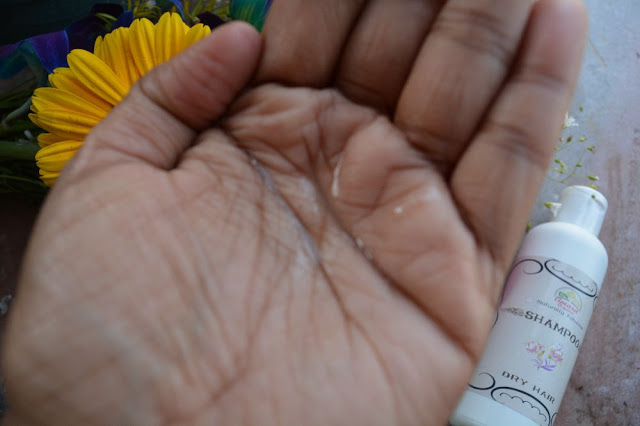 Aroma:
The aroma is completely herbal and no similarity can be found with other popular commercial shampoos. If you love herbs, then this is a win-win shampoo for you. 
I was suprised to see that how well it lathers and creates bubbles. My mind is always skeptical about any new things. So, when I got this, I checked the pH level of this shampoo. And seriously, there was no limit of my joy. It is a dream shampoo which has pH value in the acidic range. It did not cause hair fall. Although currently my hair fall issue has been resolved. 
Another thing I would love to mention that generally after shampooing, my scalp becomes oily within two days. But this shampoo keeps the oil at bay for 3 to 4 days. I love the fact :)). Who wants to wash hair often in winter? ;P. So, here goes the plus-minus things.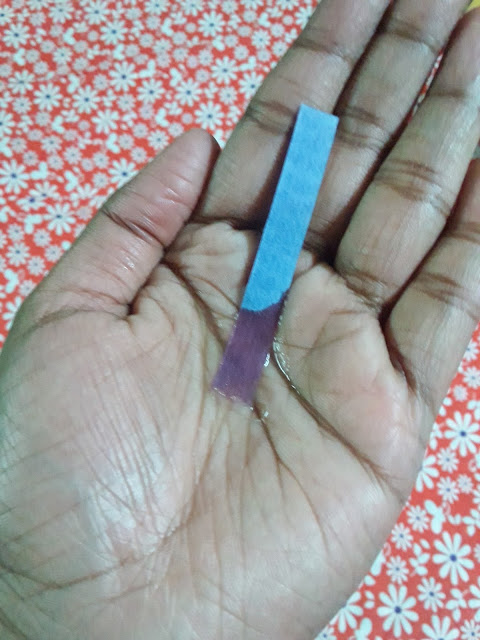 pH value test
PROS:
Budget friendly.

Amazing blend of beautiful herbs which are really beneficial to the hair.

Lovely herbal aroma.

Lathers well and cleanses properly.

Scalp does not become oily pretty soon.

Gives a voluminous hair.

Hydrates scalp.

Completely pH balanced shampoo, lies in the acidic zone.

harmful chemicals and preservatives free, because it lasts only for 6 months. 
CONS:
Can we have any? Ansolutely none.
***CA IMPRESSION: 5/5***
So, overall obviously I love this shampoo. I have been looking for this kind of product for a long time. And finally it has arrived into my shower line. I am proudly recommending this product to everyone. Just give it a try and you will surely fall in love with Amara Organix!

It is wrap up time. Love you beauties. Take care. And celebrate womanhood.  
Thank you for reading. Have you used this product? Please share your experiences here. Love you all.
**PR sample sent by Amara Organix. But review is self opined and genuine.