|| Duft Face and Hand Moist Wipes Review ||
Hello, my cutie angels! Welcome to cosmetics Arena. Today I am gonna review this newly launched Duft Face and Hand Moist Wipes. I usually carry a hand sanitizer with me. But I have seen many times that it feels really sticky. It feels as if my hands are laden with something sticky and ugly.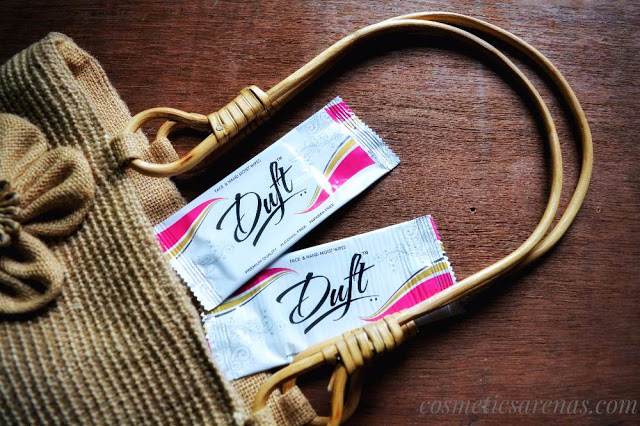 So, I was looking for something which not only would solve my problem but also would be inexpensive. Allow me to give you a detailed insight, whether I have found something ideal or not. 
Price: INR 5 for a single face wipe.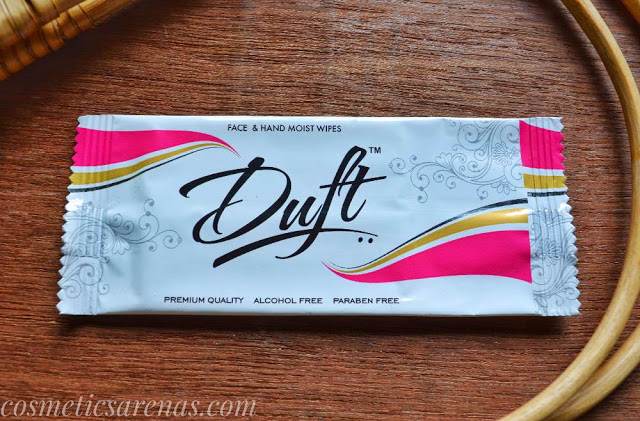 Product Description and Ingredients: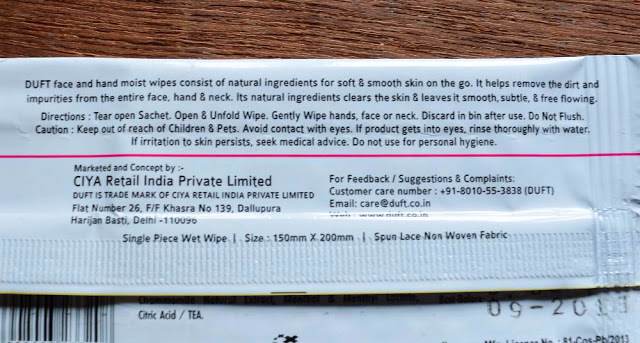 The active ingredients are Chamomile extracts, Vitamin E, Menthol and Citric Acid. Phenoxyethanol has been used as the main preservative. I like the fact that it is paraben free. Overall, 4.2/5 rating would be good for the components solely. 
My Experience with Duft Face and Hand Moist Wipes 
The wipes are made of very fine quality sheet. They are very very soft. The packaging is also superb. Just look at such a cute sleek packaging. One can easily tear the packet. It is very very travel friendly indeed :)).
The wipes are quite moist. And most importantly not sticky at all. It feels like wiping the hands with a moisturiser. I hope you have understood my point :P. 
The aroma is something that would tempt you to use it again and again. It is very very fresh and natural.
The wipes are quite effective in removing any kind of dirts. In fact I was quite surprised to find that how effectively it removed the marks of lipstick and kajal.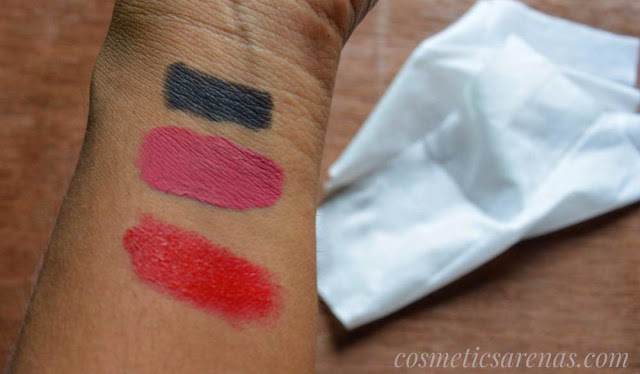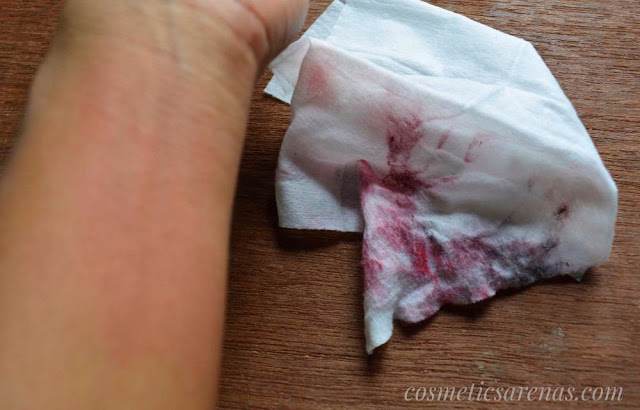 The middle one was 

SUGAR Liquid Lipstick

, I never thought in my wild dreams also that it would remove this stain so easily. I am overwhelmed with the performance of these wipes. 
***CA IMPRESSION: 4.8/5***
I really like these Duft Face and Hand Moist Wipes. They are easy to use and have very natural fragrance. And most importantly they can remove makeup too. Overall, I think everyone should give these a try. Indeed a must have in your handbag.
This is all for today. I hope you find this review helpful. Love you all. Join me on my Instagram page for more updates my dearies. Take care. And let us celebrate womanhood together.
Thank you for reading. Do you love these kinds of face wipes? Please share your experiences here. Love you all.
**
PR product sent by Test n Review in association with Mond'Sub India. I am thankful to them. But all the opinions are unbiased.