Hello my dear beautiful angels! Welcome to Cosmetics Arena. I am extremely sorry for not uploading a single article in the last one month. I had an exam. But now I promise to be consistent not only with my blog but also with my youtube channel.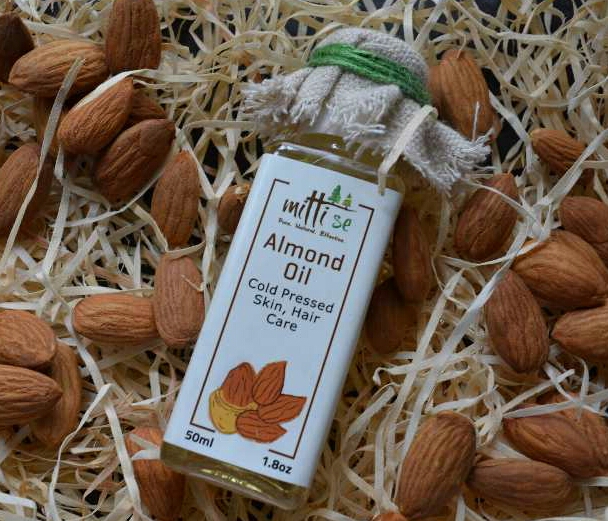 Today I would be reviewing Mitti Se Almond Oil. Mittise products came to my doorstep a few months back. This oil became my perfect partner ever since I got it.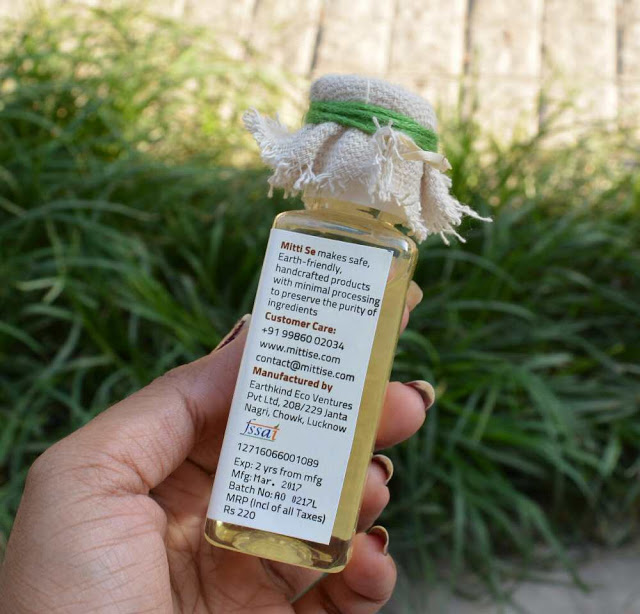 Price: INR 220 for 50ml
Shelf Life: 2 years
Product Description and Ingredients: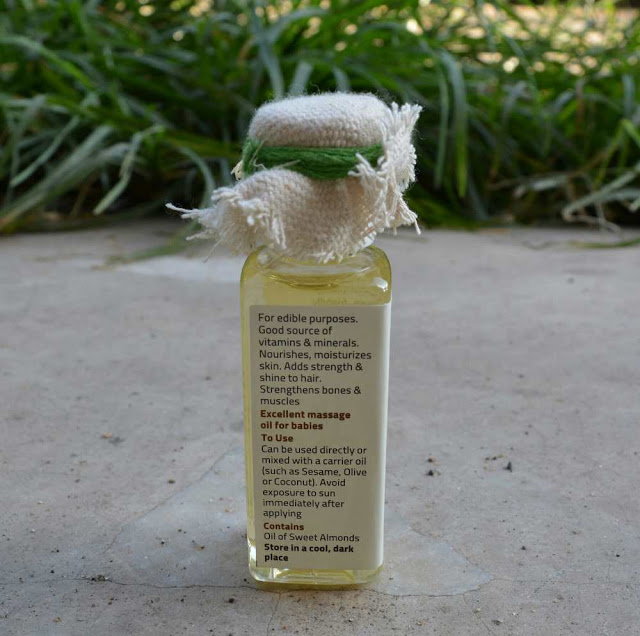 My Experience with Mitti Se Almond Oil
The packaging of this oil is quite simple in fact a very basic one. A plastic bottle with white flip flop cap. I love the cute jute packaging over the top :P. I loved the idea so much that I have kept it intact.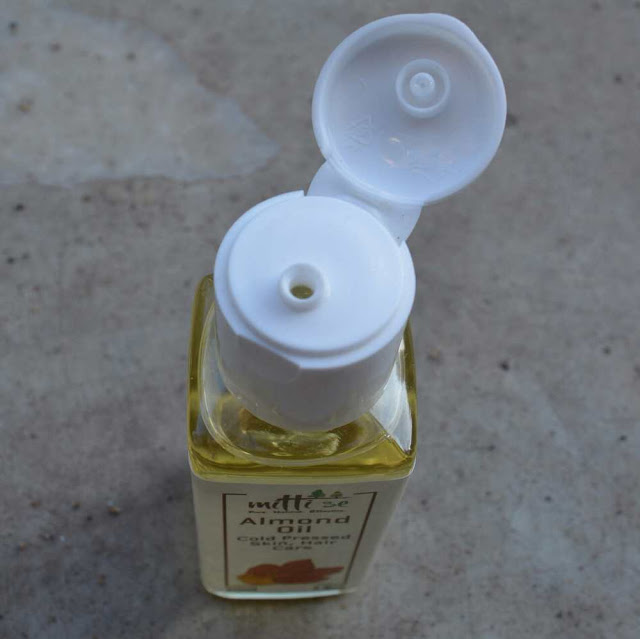 The oil is very light and absorbs within seconds. In fact these are the properties of a 100% pure almond oil. I love anything in its pure form.
And the aroma is something which would compel anyone to use it again and again. It is just amazing. This sweet nutty aroma is my current favourite.
Now coming to its usage. I am using this oil in several ways. 
It is an amazing lip moisturiser.

It works superb when is used as a lip scrubber. I take 1 tsp almond oil and 2 tsp brown sugar. That is all I need. And my lips just stay happy.

Recently, in one of my instagram post, I shared a hair mask recipe where I used Mitti se Almond Oil.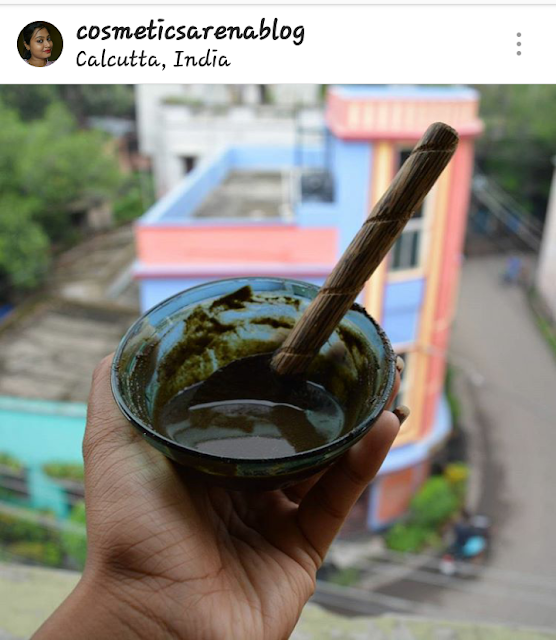 I also use this oil as a hair serum. Just after my hair wash, I apply 4 to 5 drops of this oil at the end of my hair strands. And my mane looks shiney, frizzfree and superb.
***CA IMPRESSION: 5/5***


Mitti Se Almond Oil is such a versatile oil that everybody needs to keep at their house. It is 100% pure and fresh. I would recommend this one to everyone. It is obviously one of my staple products. Try it out my angels if you haven't yet and I am sure this is gonna be your favourite too. 

This is all for today. I hope you find this review helpful. Love you all. Take care. Come and join me on Instagram to celebrate womanhood everyday. 


Thank you for reading. Have you used Mitti Se product? Please share your experiences here. Love you all.