Hola my dear angels! Today I have come up with a new brand and I would be reviewing Mitti Se Wild Essence Face Wash.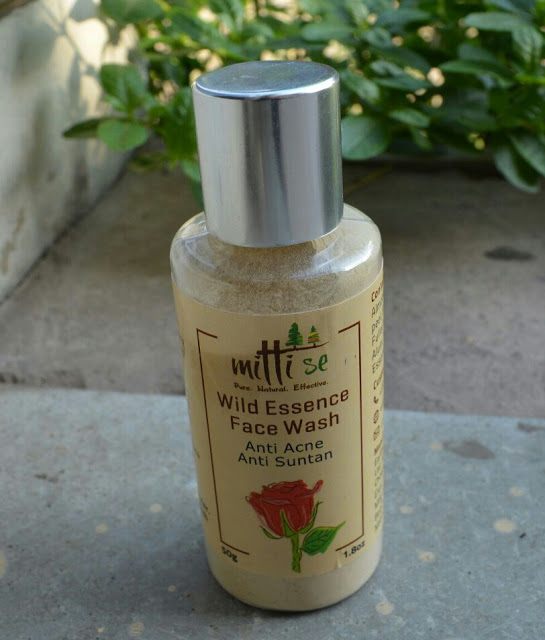 Mitti Se is basically a small NGO where a few dedicated women incessantly working for acid victim survivors and other women from very remote villages. All of their products have been carefully hand crafted and curated by those beautiful women. Mittise has a beautiful website as well, you can buy their products from www.mittise.com. 
Price: INR 190 for 40g
Shelf Life: 18 months
Product Description and Ingredients: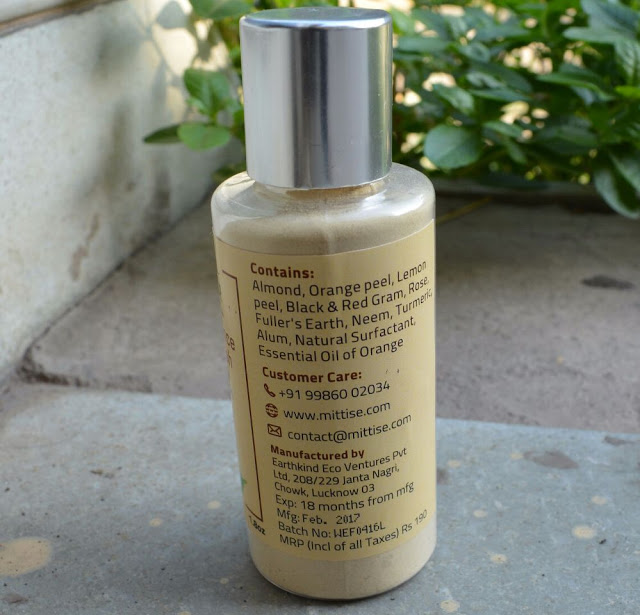 A good cause is not enough to be famous. I was truly happy to find that how Mitti Se has kept up its individuality. Just look at those beautiful components! They are 100% natural and preservative free. In fact it also has Orange Essential Oil. Though the ingredients are absolutely fabulous yet I would suggest Mitti Se to mention the name of the Natural Surfactant. Overall, I am happy to choose this brand. A 4.9/5 goes for the components solely. 
My Experience with Mitti Se Wild Essence Face Wash
These days I am totally into powder face washes. You can read about two of my favourite face washes from Here and Here.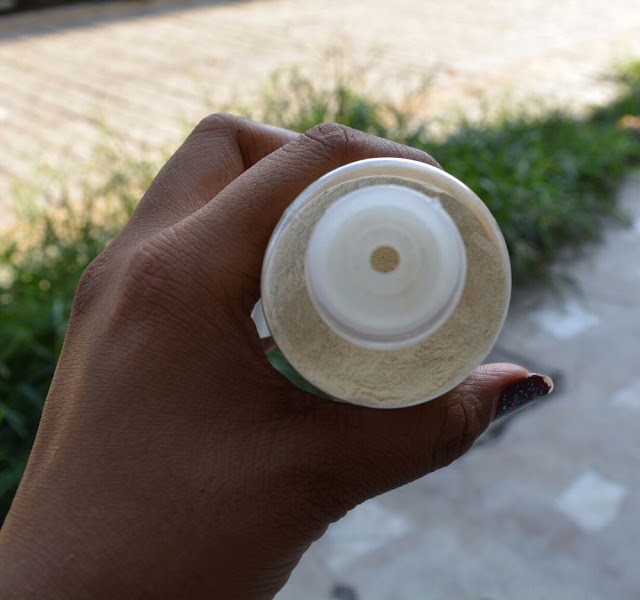 Mitti Se surprised me with its innovative, ultra hygienic packaging. It is totally different from the rest. Inspite of the fact that it is in powder form. It comes with a cap with a small hole so that one can control the amount. The plastic made body is completely travel friendly. No need to carry around a spoon to scoop out and all. 
The texture is very smooth. It makes a very smooth paste while mixed with plain water, rose water or raw milk.
The aroma is similar to that of Turmeric. I love turmerics for skin care. So, this fragrance is a total mood lifter for me.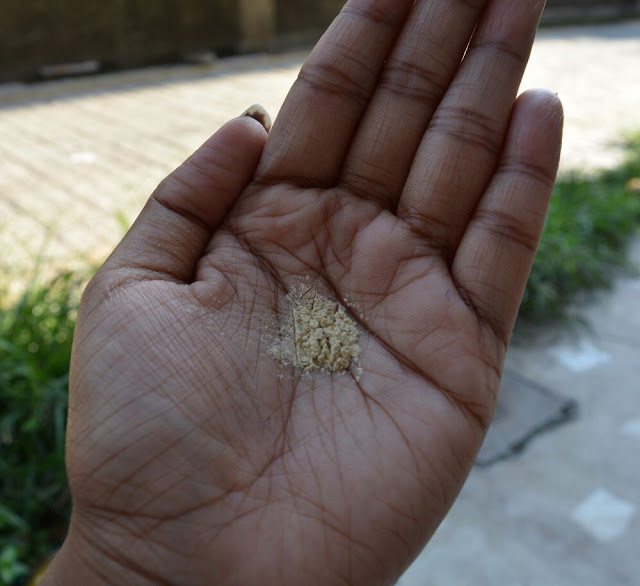 I usually wash my face with it in the evening. Just a small amount is enough to remove all the dust, impurities and pollution. It cleanses the skin like dream. And gives me an instant healthy looking and glowing skin. Skin feels totally clean. In fact I am absolutely blown out by its efficacy. It is suitable for ALL SKIN types. And I am sure that with regular usage, skin problems would definitely minimise. I generally do not anticipate this much about any product. But in this case, I am quite convinced. 
Mitti Se Wild Essence Face Wash is different from the regular products in the Indian Market. The ingredients are not only convincing but are effective as well. It is a face wash which is suitable for everyone. I would be happy to recommend Mitti Se Face Wash to everyone. Try it out and I am sure it would be a lovely experience.
I hope this review helps you. This week I am trying a completely new DIY. And I promise that my next post would be about it. Love you sweethearts. Just take care. Join me on Instagram and let us celebrate the divine feeling of womanhood together. 
Thank you for reading. Have you ever used powder face wash? Please share your experiences here. Love you all.