Skin Care
REVIEW: LOTUS JOJOBAWASH WITH ACTIVE MILLI CAPSULES
(Last Updated On: July 3, 2018)
Hey my dearies. My hearty welcome to all of you on my blog Cosmetics Arena. Yesterday I went to a nearby mall where I found this face wash. I didn't need it. But face washes are my fantasies. And when I saw the words "Active Milli Capsules", I felt enchanted. So, I bought it and today I will talk about it. Let's see how it worked.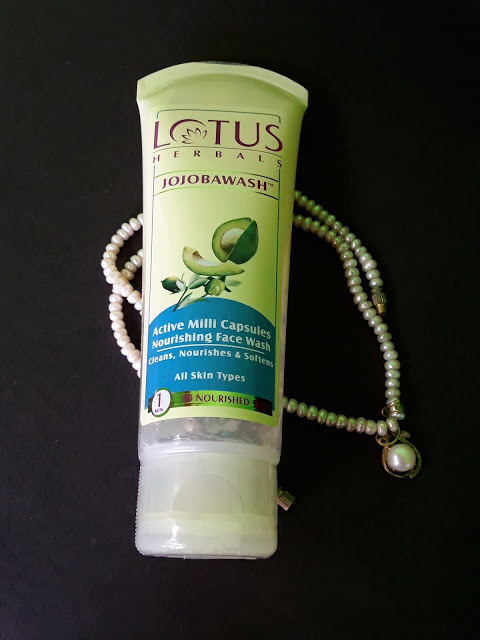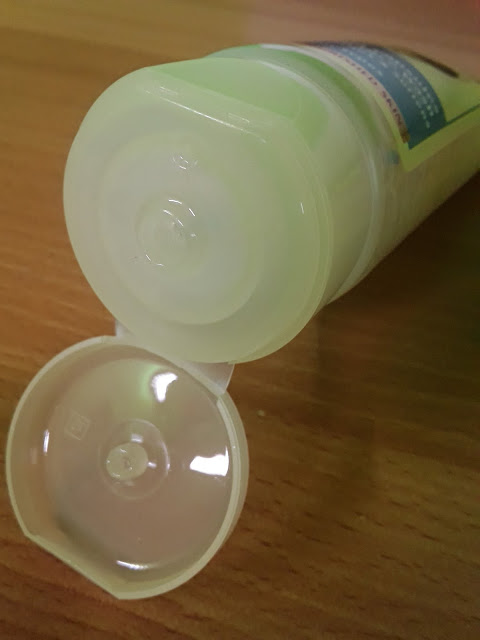 Price: ₹175 for 120g

Ingredients: Check this image.




What does the product claim?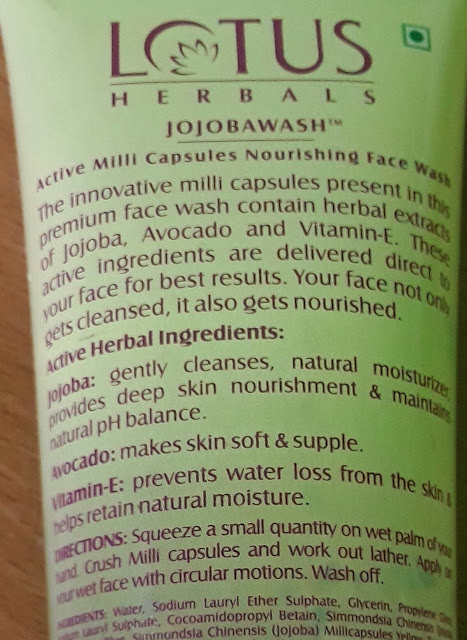 How does the product feel?
 The product has gel like texture. As you can see it is full of Jojoba milli capsules of blue, purple and yellow colours.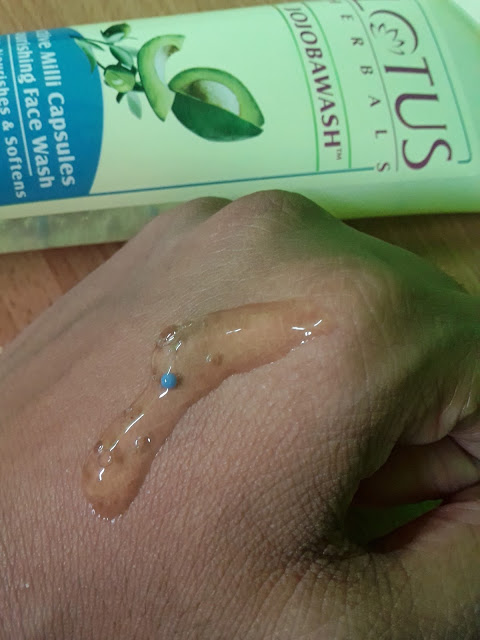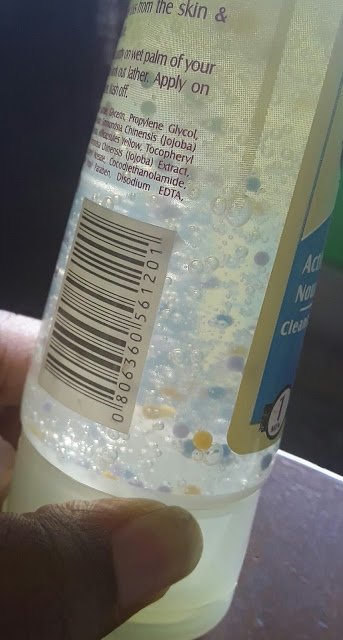 The active capsules feels great on skin. Here I would like to say that I have dry skin. But this product is suitable for ALL SKIN Types. So, it does not feel dry after washing, though not moisturizing.  But the feeling is nice, calm and soothing.
Now I would like to jump to the pros and cons directly. 
Enriched with Jojoba, Avocado and Vitamin E.

Feels nice after washing.

Suitable for ALL SKIN.

Ample amount of milli capsules.

Fragrance is herbal.

Does not squeeze out the natural moisture from skin.

Travel friendly packaging.
 Contains SLS, SLES and Parabens.
***COSMETICS ARENA RATING: 4/5
So, overall I like this product and will surely recommend it. I am not gonna say that this is my HG facewash. But definitely a good one to try out.
Anyways my dear friends. Take care all of you. And celebrate womanhood on every moment of your life.