Howdy my beautiful dolls?Welcome to Cosmetics Arena. This week I have decided to talk about my HG cosmetics only. I swear by them. Every product has its own pros and cons, and I won't say that these are perfect. But they are special and I would use them as long as they continue manufacturing…😄😄😄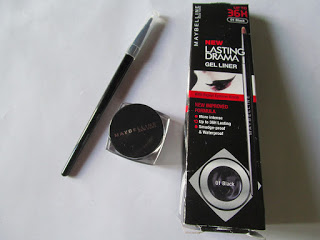 Today I would review Maybelline Drama Gel Eye Liner. Let us take a look.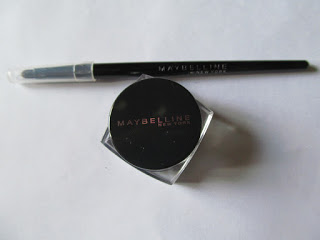 Shell life: 36 months



What does the brand claim?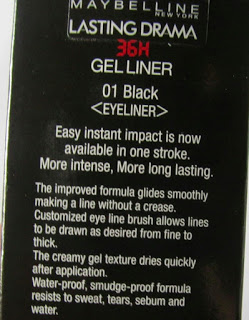 Color:

01 Black. It is also available in Sapphire color which is super gorgeous.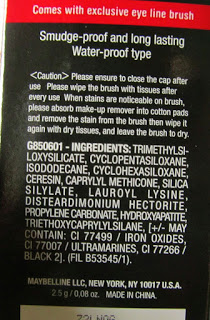 Texture and my impression:
I bought this liner on October, 2015. I think you can feel one thing for sure that the product carton is intact, in fact no less than a new pack. I love this liner soo much that I could not throw it away. 
Maybelline Drama Gel Liner is a great addition to the Eye Studio range from Maybelline. All the eyestudio products are worth trying. I had an Eye Shadow in Copper shade from Eye Studio which was superb too.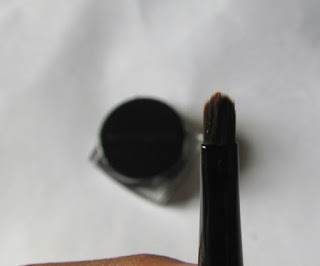 This gel liner comes in a pretty cute plastic jar. A very very professional eyeliner brush comes with it which is an amazing plus point. The bristles of the brush are soft and glides smoothly on the liners. I clean up the brush with makeup removers as instructed on the carton. 
The color is pitch dark and highly pigmented. The texture is creamy and does not irritate eyes a bit.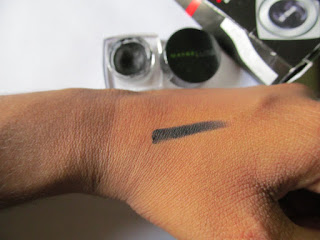 It claims to be 36H lasting, I can not comment on that..😜😜😜. But it stays on for almost a day. Completely smudgeproof and waterproof. No doubt on that. I have noticed that if I make wings on my eye lines, the color smudges a little bit in the edges of eyes.
It dries quickly and you can make any shape with it like cat eyes, winged eyes etc. It feels like drawing.
Now, allow me to sum up the pros and cons.
Sturdy and cute plastic jar packaging. Comes up with a professional liner brush.

Creamy gel texture and intense black color. 

Stays on long.

Smudgeproof and waterproof.

2.5g may sound neglible but trust me this product lasts long.
Animal testing..😢😢😢

The brush is the soul of this product I feel. So, it needs intense care. After each application the brush needs to be cleaned properly. It is not a CON but a simple caution that must be followed. 

Close the cap tightly after application else the formula will dry.
***CA IMPRESSION: 10/5..😜😜😜***
He he he….yes yes…I would definitely recommend it. It is my HG eyeliner. Absolutely gorgeous and I am sure you will love it too. 
Love you all…take care my sweeties..spread the message of womanhood and stay blessed.

Thank you for reading. Please leave your valuable comments here. Love you all..😊